Flood Safety
Due to record snowpack and high amounts of spring runoff, please be advised of potential flooding that could impact travel plans.
Learn more
8 Reasons Why Ski School Is Cool
Ski school is cool, and it's where beginners to experts find the secrets to skiing (and Utah's secret powder stashes). Learn to ski the entire resort.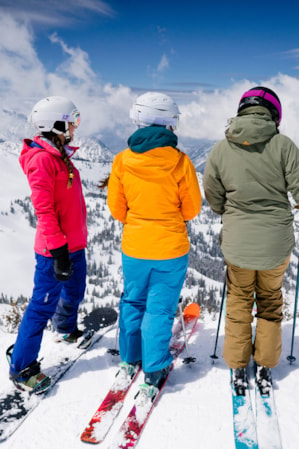 Flight School definitely sounds adventurous. Admit it, Tom Cruise in "Top Gun" flashed before you. Even Culinary School sounds exotic (Anthony Bourdain definitely helped there). It's not the ski-part of it. We love to ski! It conjures images ranging from the adrenaline-seeking to the stylish (or, in Lindsey Vonn's case, both). But suggest going to ski school, and folks will look at you like you just sentenced them to three days of Driver's Ed. Come on! Ski school is not remedial or punitive — just the opposite. It is designed to take you to the next level: to get you on more-challenging runs or, especially in Utah, into the powder (Read: Big Snow. Gotta Go.) Now, that sounds pretty cool. Here are a few other reasons to get signed up:
1. Ease Into the Climate
"The elevation and dry air of some of Utah's ski resorts can present a challenge to your body if you're not used to it," says Maggie Loring, director of Snowbird Ski Resort's Mountain School. Having someone along who can help make a plan to be efficient so you can pace yourself to enjoy the entire day will help you take advantage of all those fantastic trails, in the right order. If you're used to very different snow conditions, that pacing will also help when you're experiencing Utah powder for the first time. (Read: The Greatest Snow on Earth)
2. Discover New Terrain
"Spending the extra money on day one to get someone who knows the mountain (as well as snow conditions and traffic patterns) to show you around is like having a backstage pass," says Loring. Getting the lay of the land early on in your trip even allows you to find out which après is worth quitting early for, when the lunch rush frees up that trail you want to check out and more of those little-known tidbits that can make a good trip, a great one.
3. Improve Skills and Unlock Fears
So many skiers and snowboarders get stuck at a certain level. They spend years of spring breaks heading down the same blue runs. They tell themselves it is because they like those runs but, often, there's a worry that they'll look down a particular slope and think, "It is too steep or too narrow, has too many trees or too many moguls or...Why in the world is that big rock there?"
Lessons can address issues or unlock fears that open up incredible new experiences (no, your otherwise-wonderful boyfriend or spouse cannot teach you, and lessons are cheaper than the resulting couples therapy). Look for specialty clinics available at Utah resorts grouped by: (1) type, such as: skiers, snowboarders, telemark, women, men, teens, special needs, seniors, experts, lapsed; or (2) terrain, including: moguls, trees, backcountry, sidecountry. At the top of Utah, Cherry Peak Resort has offered evening skills clinics focusing on improving particular skills. You're skiing some of the world's best terrain in Utah. Learn to ski all of it!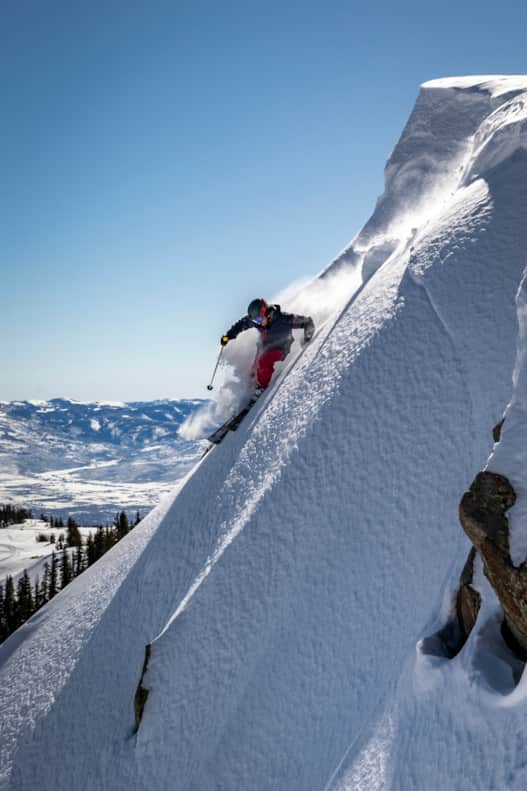 "Lessons can address issues or unlock fears that open up incredible new experiences ... You're skiing some of the world's best terrain in Utah. Learn to ski all of it!"
4. Maximize Family Enjoyment
Your vacation days are limited. Why not make sure you get the most out of your time on the mountain, so you can have fun and increase your skill level with ski lessons in Utah? "Some visitors spend ski school money on their kids, but don't feel like they can also spend money on themselves," says Loring. "If you can get the experience for yourself, you can appreciate more what your children are doing." Sharing stories at the end of the day, learning more about each other's fun and scary moments, is part of what makes family bonding so valuable on outdoor vacations. Don't leave your own enjoyment and development out of the experience. (Read: A Mom's Take On Sharing Skiing With the Next Generation.)
5. Get Great Discounts
Although first-timers are highly encouraged to take some lessons (because you wouldn't try to drive without some advice), ski school is more than magic carpets and bunny hills. In fact, the overwhelming majority of people enrolled in Utah ski school have skied or snowboarded before. So, whether you need to get off that bunny hill or want to conquer a blue, black or double-black diamond run, then take advantage of all the great ski lessons for adults at Utah resorts. That said, if you are a first-timer, there's never been a better or more affordable time to learn.
Every Utah ski resort has a beginner ski program for kids and adults, and most, like Powder Mountain, offer discounts throughout the season on gear, lessons and lift tickets. Snowbasin's Learn & Earn program offers beginners three lift tickets, three lessons, season-long rental equipment and a season pass after instruction for $799. And at Alta, you can ride the beginner lifts, Sunnyside and Albion, from 3-4:30 p.m. starting at just $59 for four days.
"Every Utah ski resort has a beginner ski program for kids and adults, and most, like Powder Mountain, offer discounts throughout the season on gear, lessons and lift tickets."
6. Ski More, Ski Longer
Some grouse they don't want to spend their limited vacation time in ski school, but those instructional hours give you the most bang for those big bucks. Ski school participants save time by always skipping to the front of lift lines. And instructors routinely fine-tune guests' positioning or equipment helping them to ski longer and better than ever before. My father-in-law experienced this first-hand one season when the instructor adjusted his stance immediately taking pressure off his quads allowing him to ski more hours and more days throughout the season.
Correcting your form can also translate to more ski days even beyond just this season. Remember there's no age limit to skiing. Check out the viral videos of 100+-year-old George at Snowbird or ask members of The Wild Old Bunch (they stop briefly to refuel around noon at Alf's Restaurant) at Alta, where senior passes are only available to those over 80.
7. Meet Other Adventurers
Private lessons are amazing, but they are also more expensive than group lessons, clinics or meetups. Moreover, a full-day private lesson your first day on the mountain can be exhausting, especially if you just traveled from Houston (50 feet above sea level) to Park City (7,000 feet). Consider joining a group to get you started. Utah ski schools typically keep group lessons and clinics as small as possible (4-5 max is common, but feel free to ask). The upside is that you: (1) get to watch others succeed and fail (groups laugh and cheer for both; it's like having coaches and cheerleaders with you); (2) hear more questions and answers (those small insights and, often, hysterical comments stay with you); (3) get a chance to rest and HYDRATE which, counterintuitively, will keep you on the slopes longer; and (4) meet some amazing people who also love the outdoors.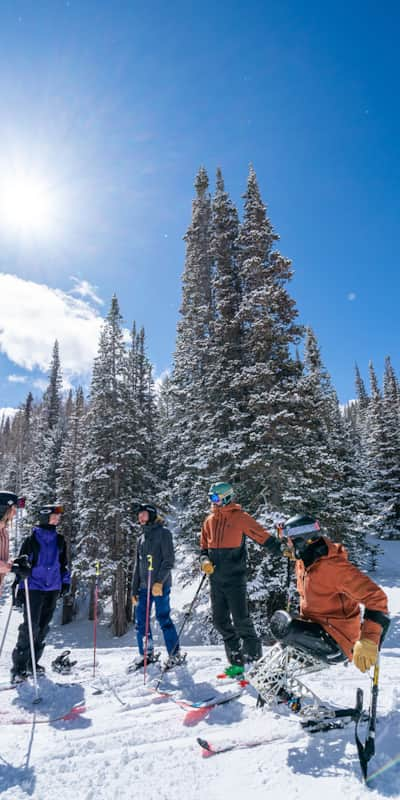 8. Make the Most of a Bad Weather Day
There are times when the snow or the weather is...less than optimal. That is because Utah is not an amusement park. It's real nature-stuff, it changes and no one ever knows what it will do next. Sadly, not every day is a powder day, but one of the best group lessons I've ever had was on a crummy one that taught me how to ski crud and side slip down a nasty hillside. That lesson transformed my skiing, because learning how to do that now allows me to exit sidecountry gates, glide through some trees and roll over a little log to the opening of a powder-filled bowl that people pass all the time (no, I'm not telling you where). So, if the conditions are, shall we say, less than optimal, then sign up for a lesson or clinic and feel like a cool kid on the mountain.
Need to do a little more reading before booking? Read What to Know for Ski School.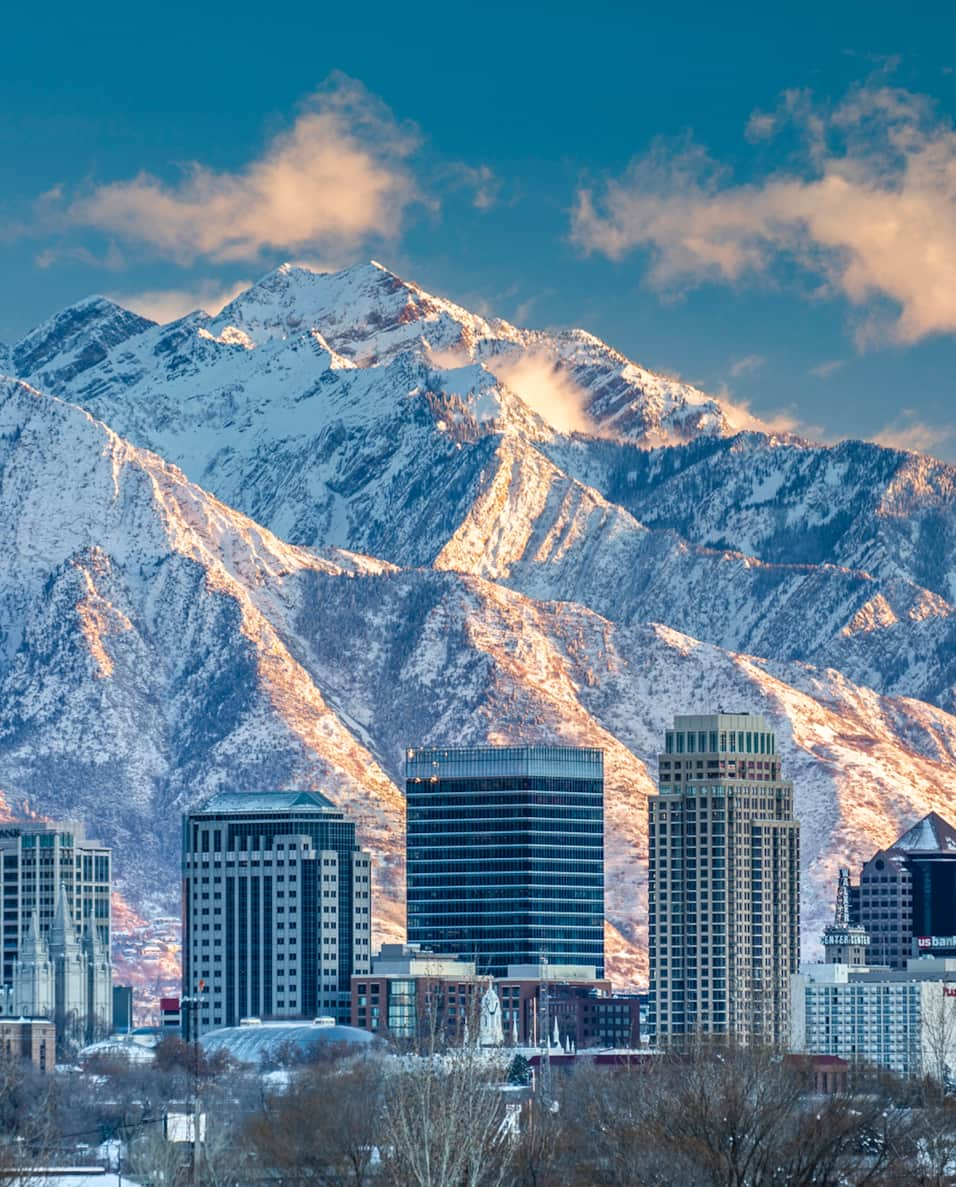 Ski City Downhill + Downtown
Big city amenities support 10 different resorts within an hour of SLC International, which means the best in downhill meets the best in downtown.
Highlights
Craft coffee, dining and spirits
Alta Ski Area or Snowbird Ski Resort
Solitude Mountain Resort or Brighton Ski Resort
Performing arts, après-ski and live music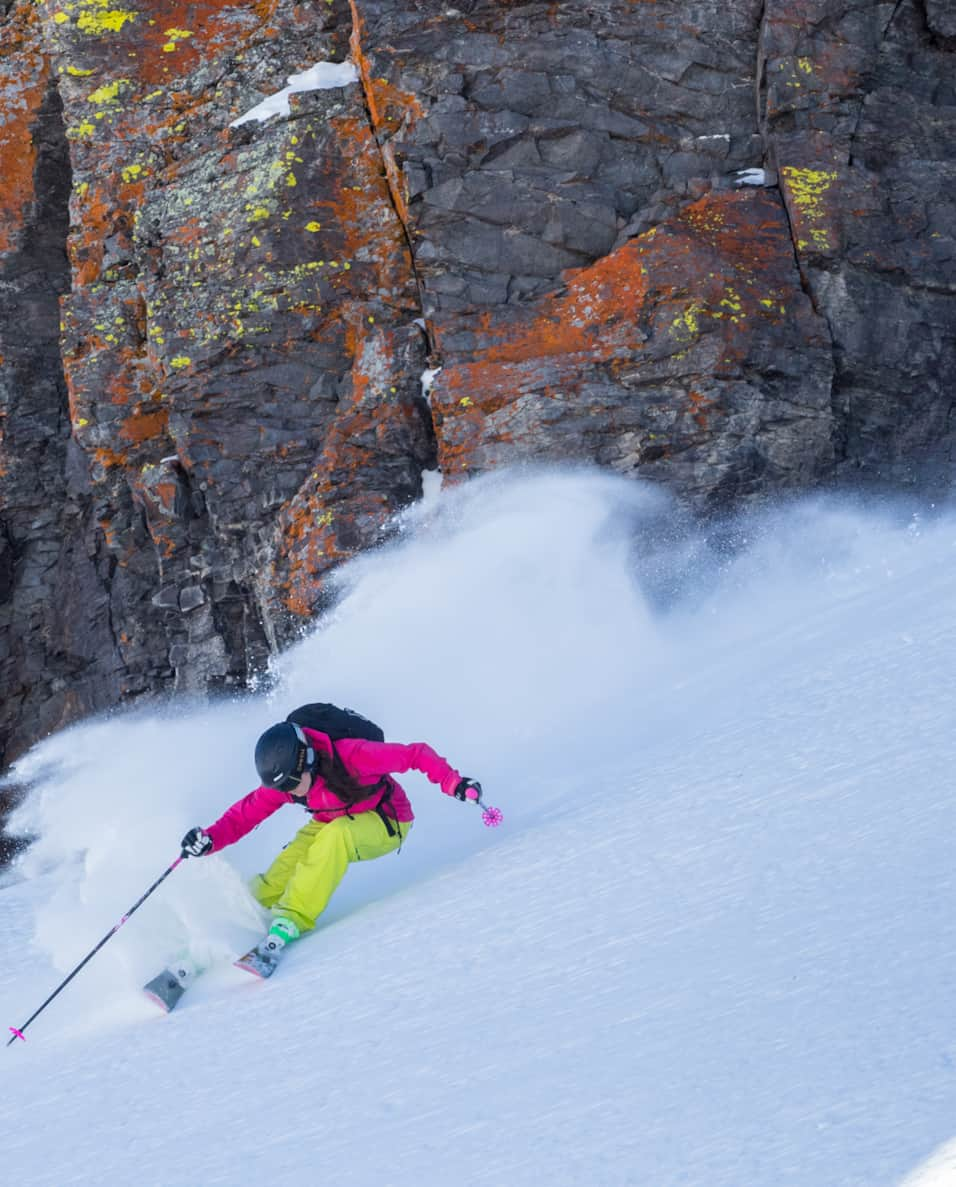 Ski Southern Utah: High Alpine Trails + Red Rock Wonder
Southern Utah is home to two high-elevation ski areas that contain generous helpings of what we call (with authority) The Greatest Snow on Earth®. Things can be a little quieter down here this time of year. Give yourself at least five days to combine the thrills of Southern Utah skiing and boarding with exploring the wintertime wonders to be found in Utah's red rock country.
Highlights
Brian Head Resort
Eagle Point Resort
Cedar Breaks National Monument
Southern Utah Ski Vacation
Winter Hiking in Southern Utah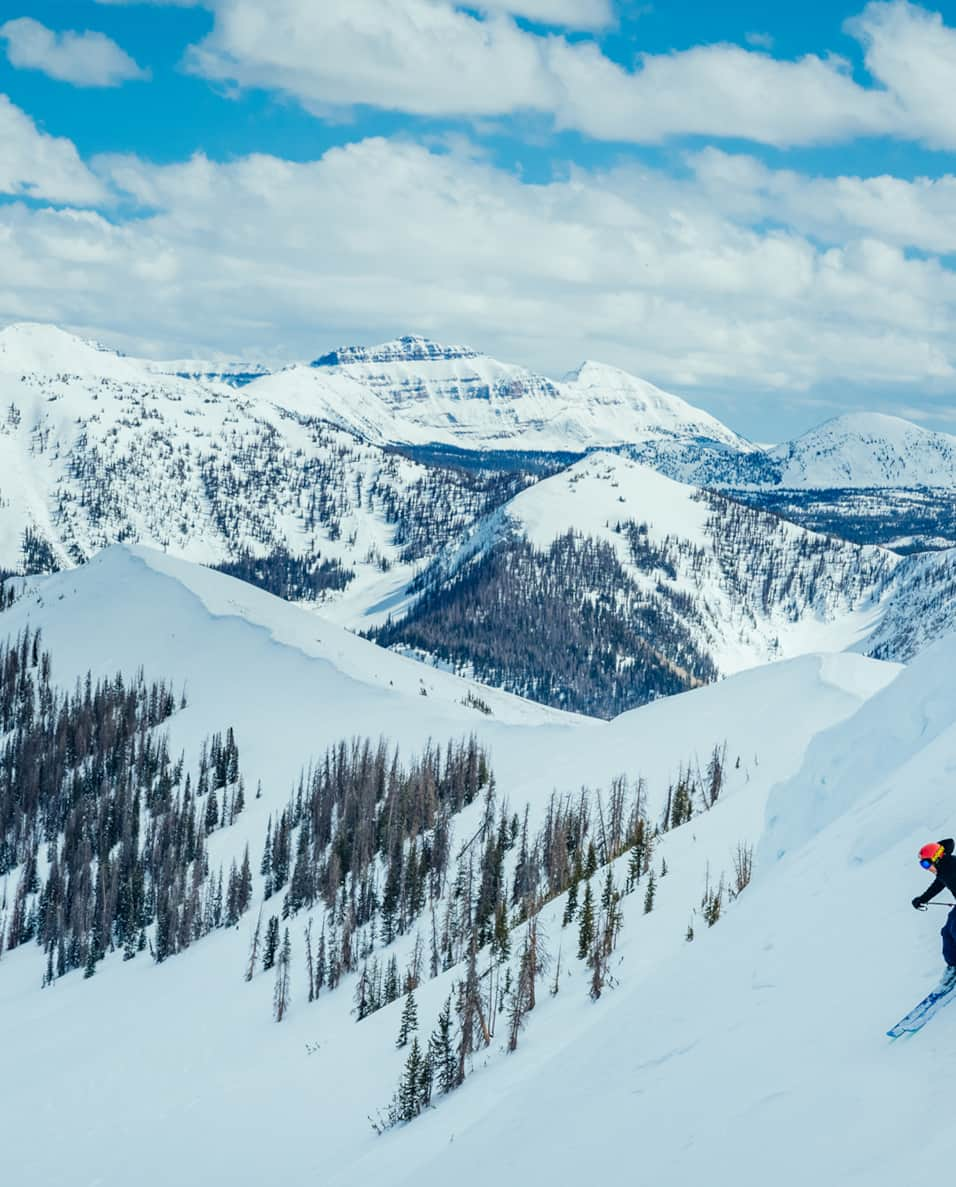 Weekender Ski Park City
So you've made the decision to ski Park City for a weekend. That decision alone will be rewarded with three resorts that eclipse over 9,000 acres of Utah's renowned skiing and riding.
Highlights
Ski City Urban Lifestyle
Park City Mountain
Deer Valley Resort
Park City Experiences