Picking The Best Utah Ski Resort For Your Winter Vacation
Where to go? The real question is, "What kind of experience do you want?" Utah is more than skiing, even in winter. Each of its 15 resorts has a vibe as distinct as its terrain so guests can tailor their visit and experience Life Elevated®. Get a local's insight on where to go.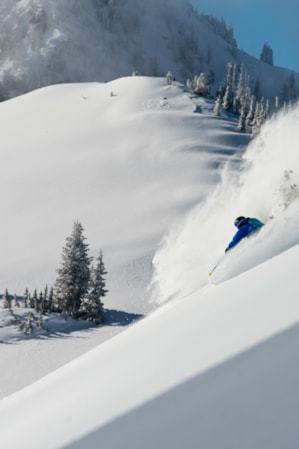 With over a dozen
ski resorts
to choose from, Utah visitors often ask, "Where should I go?" With a straight face, locals will reply, "Where the snow is." Yes, Utahns have a sense of humor, but we take snow sports and the outdoors seriously and have very strong opinions about where to go and when. Getting to Utah resorts is easy. Most resorts are within an hour's drive of Salt Lake City International Airport (SLC), others are a morning jaunt from Las Vegas (LAS). (Read:
Utah's Easy Access
.)
So, the big question is, "What kind of vacation do I want?"
If you're reading this article, then you're wondering, "What's beyond Park City?" The eponymous resort and its next-door neighbor, Deer Valley, are Utah's best-known and most-lauded attracting thousands of skiers annually. This quaint mountain town is growing fast. A third resort, Woodward Park City, opened in the winter of 2019 and has quickly become a local favorite. This world-class facility offers kid and adult training and camps centered around action sports, with a special focus on ski and snowboarding activities. In addition to terrain parks, half pipes and ski runs, the resort includes lighted and lift-serviced tubing.
For world-class slopes without the crowds, Salt Lake locals make the short drive 45 minutes north to the bucolic Ogden Valley. Only in a state where there are so many great resorts could this place — with towns literally called Eden and Paradise — be hidden in plain sight. Home to the ritzy Snowbasin, venue for the 2002 Olympic alpine skiing events, family-friendly Nordic Valley and if-Austin-was-a-ski-resort Powder Mountain, Ogden Valley offers some of the country's best skiing, snowboarding, Nordic skiing, snowmobiling, snowshoeing, ice fishing and just about anything else you can think of in the most laid-back atmosphere. This is a great choice for families and powder hounds looking for a place to connect with one another and disconnect from everything else. There are fewer restaurants than its urban or trendy cousins, and the best nightlife is viewing the cosmos at North Fork State Park, an IDA-accredited International Dark Sky Park, but Utah's oldest bar, The Shooting Star Saloon, and one of the state's premium distilleries, New World, are nearby allowing folks from all over to swap tales of who had the best run of the day.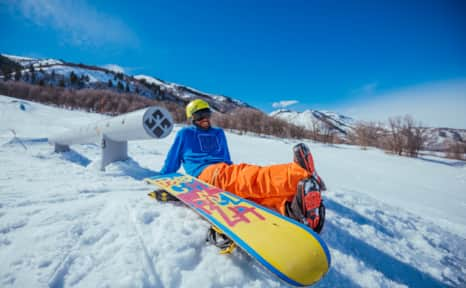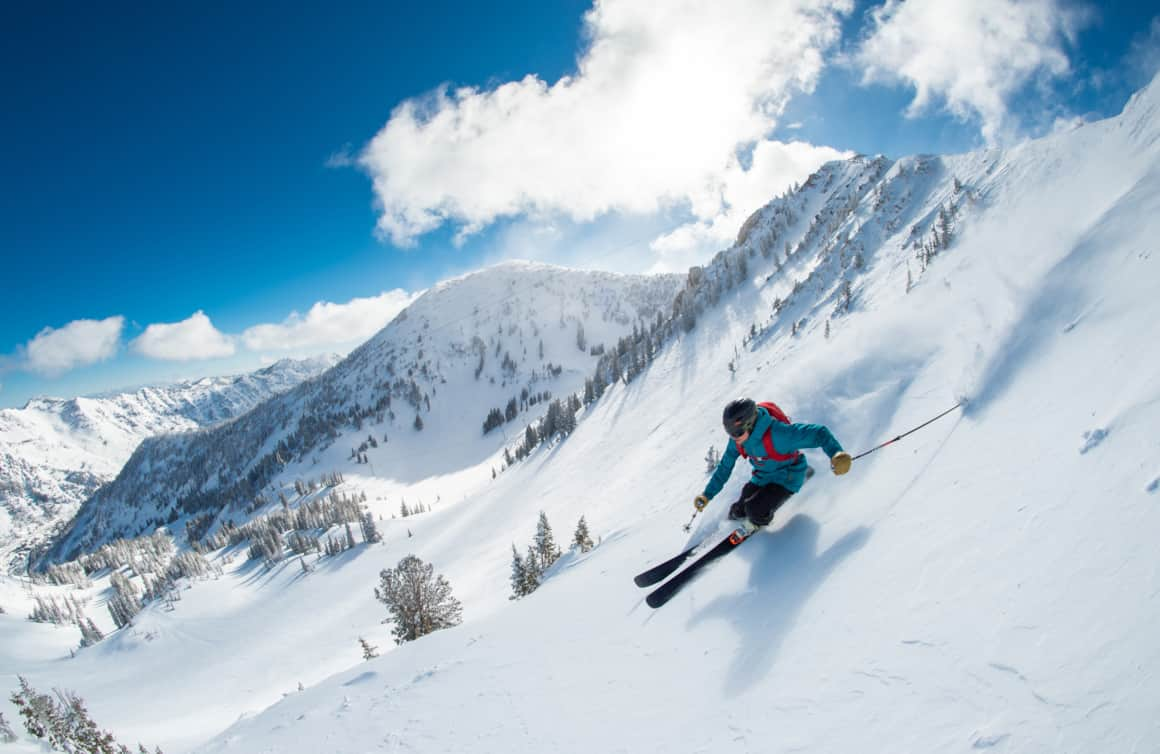 "The bottom line is that before settling on a destination, think about what type of experience you, your family or friends dream about. Utah has choices to fit everyone, every timeframe and every budget. "
If you want a more romantic getaway complete with skiing, hiking, dining and even film screening options (honey, if you're reading this before Valentine's Day ... ), then Sundance Mountain Resort near Provo is a great choice. Perched on the back of Mount Timpanogos, the giant, flat-topped behemoth visible from as far away as Park City and the Cottonwoods, Sundance is an intimate resort featuring a base area surrounded by trees and ponds and cabins (and great food and wine) that absolutely define "rustic elegance." Yes, the skiing is great, too, but Sundance is so ridiculously beautiful, you'll be blown away just riding the lift.
For those that want the best snow in the West but are overwhelmed by… everything, then let go and live like a local. The Salt Lake City metropolitan area is the home to almost a million people who work, learn, eat, drink and play here — and not necessarily in that order. After dropping the kids at school, parents can sneak in a few runs at Snowbird, Alta, Brighton and Solitude (no, of course, no one tells the kids), enjoy a great meal at Provisions, head to the Opera, grab drinks at Prohibition, ice skate at Gallivan Center and then crash before doing it all again (yes, this is the most ridiculous lifestyle). Located in Big and Little Cottonwood Canyons, these resorts are the closest to SLC airport, a new and spacious Delta Air Lines hub with direct flights to everywhere. Even haters agree the Cottonwoods have the deepest snow and the longest season, and with ski-in, Airbnb and hotel options all over the metro area (time to cash in those Marriott points), lodging is plentiful and very affordable. This is the turn-key, last-minute, I-can't-believe-I-didn't-do-this-before vacation. This is also how many decide to move to Utah (if you're scrunching up your nose thinking, "Really," then you obviously haven't been here).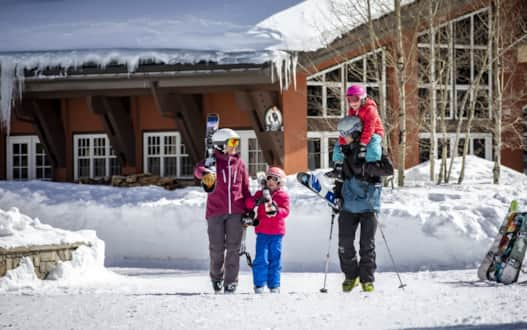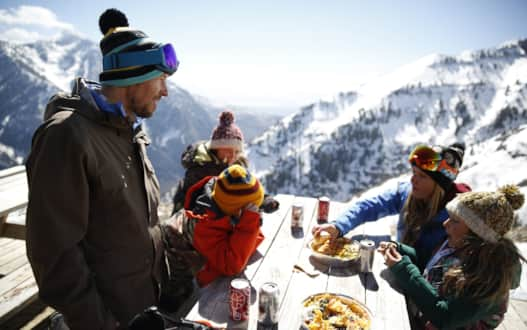 For those that want to ski and do a lot of other things, then look to Southern Utah, home to Brian Head and Eagle Point resorts as well as Zion and Bryce Canyon National Parks. Only three hours north of Las Vegas (which often has the cheapest flights to anywhere, anytime) or four hours south of Salt Lake, these resorts make the most of the region's otherworldly terrain (seriously, the place looks like the set for a sci-fi movie). What many visitors don't realize is that Brian Head's summit is over 10k feet making it one of the highest ski resorts and base areas in the state and the beneficiary of southwestern storms (read: powder). Coupled with the nearby desert oasis of St. George, Southern Utah is a popular warm-weather destination for golfers, hikers, mountain bikers and sun lovers of all ages (skiing + golfing + hiking in one day = The Utah Hat Trick). Salt Lake residents routinely head to St. George for a weekend to thaw out but can't resist the great skiing and BBQ at Brian Head or the legitimately undiscovered slopes of Eagle Point on the way home. So, if you can't decide or can't agree on what to do for your holiday, then choose Southern Utah and make everyone happy.
The bottom line is that before settling on a destination, think about what type of experience you, your family or friends dream about. Utah has choices to fit everyone, every timeframe and every budget. (Read: Top Ski Towns in Utah) If you need more inspiration and itineraries (yes, actual itineraries), check visitutah.com for ski planning tips and articles. Sorry, it doesn't have home listings.