Max Out Your Multi-Mountain Ski Pass
Choose Utah as your gateway for getting the biggest bang for your skiing buck.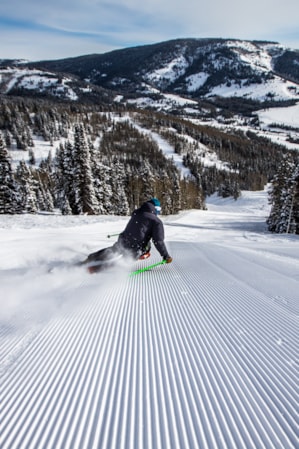 You just bought a ski season multi-pass. Congratulations! Maybe you're still comparing them. Regardless, you'll discover that using Utah as your gateway, you can squeeze maximum value and variety out of your multi-pass and ski The Greatest Snow on Earth® at some of the best resorts on the planet.
Multi-mountain ski passes can take you to resorts across the country and around the world. Ikon, Epic, Mountain Collective and many more. Each one allows the passholder to ski or snowboard a fixed or, in some cases, an unlimited number of times at a group of participating resorts. Presumably, you bought one because you love to ski but hate the prices or lines for daily lift tickets, or you don't want to be limited to a single resort. Guess what? Utah locals don't either. We want to be on the first chair on a powder day wherever it lands, and we are going to convince you that Utah should be the start, end, gateway, homebase, or your future home (yes, it does happen...frequently) for your multi-pass adventure.
Many Utah ski resort season passes have offered benefits at neighboring resorts throughout the state and region for years. As a result, we know snow! If you're wondering, "If Utah is this good, then why haven't I heard about it before?" We are ashamed to say, but Utah's Mighty 5® national parks get disproportionate attention. Conversely, if you've read that the parks and multi-passes have been too popular, then read on to discover where skiing's secret stashes are. Bottom line: We know how to max out our ski passes throughout the state, region and world to have the most fun at the best price.
If You Look at a Map, Utah is the Center of the Multi-Pass Universe
The Intermountain West is the region that lies between the Cascade and Sierra Mountains to the west and the Rocky Mountains to the east stretching from the Canadian to Mexican borders. Interstate 15 (Utah's "Autobahn," with speed limits reaching 70 and even 80 mph through the state) cuts almost down the middle providing access to some of the best landscapes and ski resorts anywhere. Ask anyone who visited the XIX Winter Olympic Games in 2002. Hosted in Salt Lake City, athletes and spectators travelled with ease between Utah resorts around Utah to compete or watch events in world-class venues.
So, assuming you've just found a bargain airfare to Salt Lake City International Airport (SLC), a real airport and Delta hub serving over 25 million passengers annually with a top on-time record, here is how centering your trip in Utah will make the most of that multi-pass. (Read: Top Ski Towns in Utah)
Note: We've intentionally omitted multi-pass prices because, honestly, between all the early season, late season, Black Friday or other prices and deals (take advantage of the military or college discounts!), it would be impossible to keep them current. Also, each has different benefits, blackout dates, rules and restrictions. So, go to each pass' and resort's website for pricing and the dastardly fine print.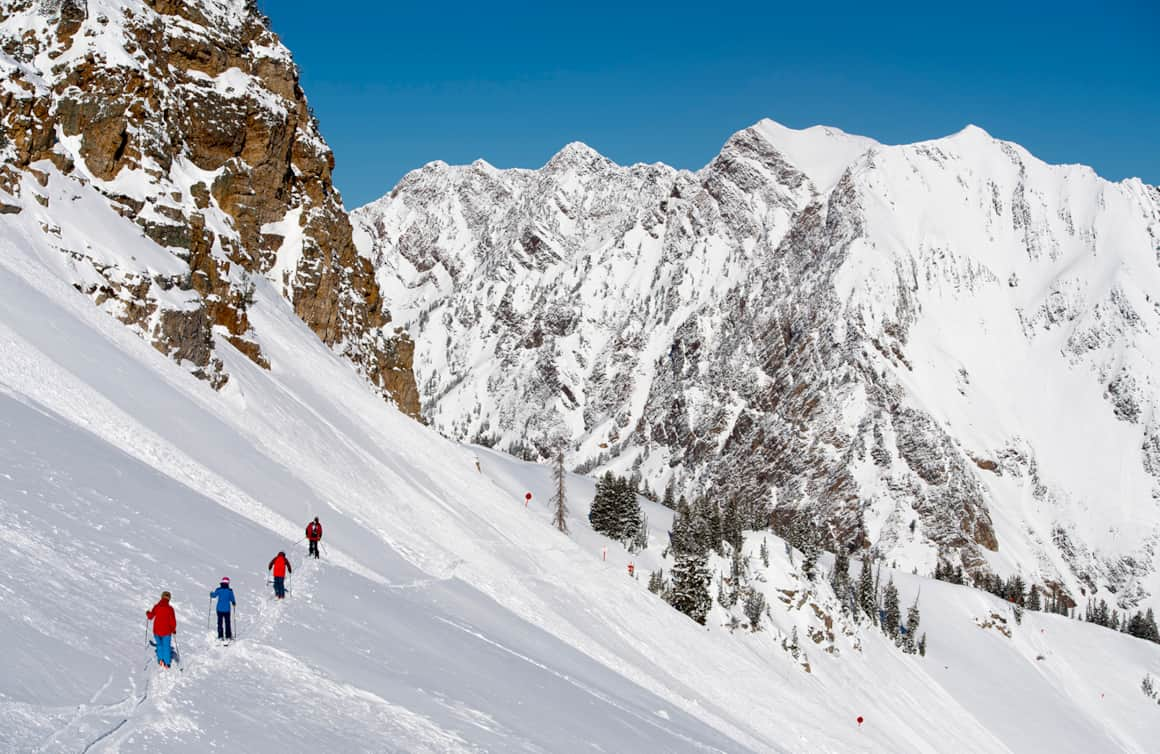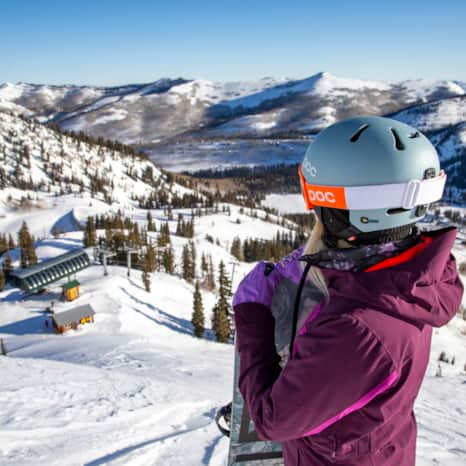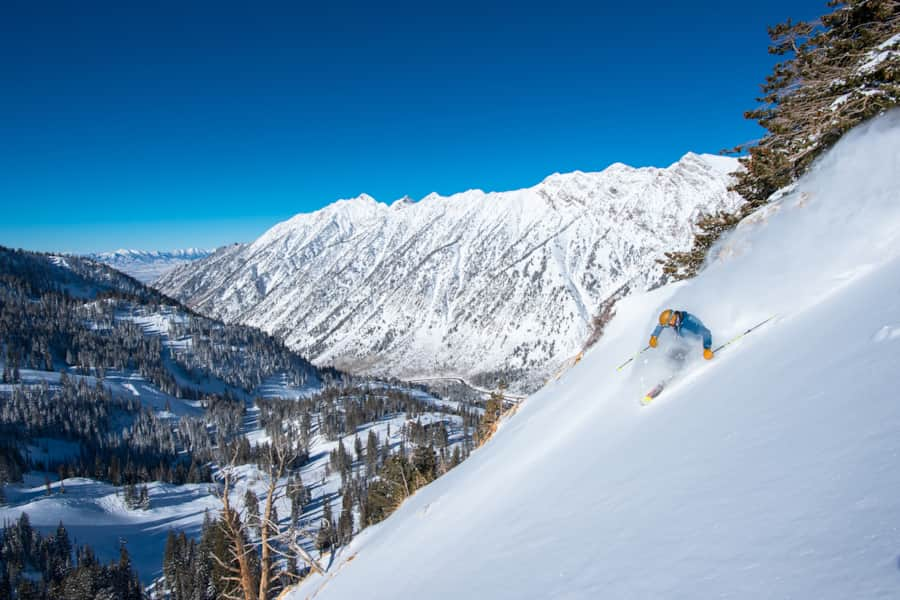 "You could ski Solitude on Saturday and Brighton that night, sneak in Alta or Snowbird the next day and catch a late flight out of SLC, approximately 40 minutes away. Apologies to your employer. "
Ikon Pass
The Ikon Pass includes over 50 ski resorts worldwide, including six in Utah: Deer Valley, Solitude, Brighton, Alta, Snowbird and Snowbasin. Here alone, it provides unlimited days to Solitude, and up to seven days at the others. The Ikon Base Pass is a less expensive alternative with limited days and some blackout dates, primarily during holidays. However, maxing out your Ikon Pass at Utah resorts alone can save you thousands versus buying daily lift tickets.
If you don't have that much vacation time between November and April (Snowbird, actually, remained open until July 4 in 2019), then locals will tell you that it is absolutely possible — and more common than area employers would like — to ski Deer Valley on Friday, Brighton on Saturday and, if your legs are good, Alta or Snowbird or both on Sunday.
Pro Tip: You could ski Solitude on Saturday and Brighton that night, sneak in Alta or Snowbird the next day and catch a late flight out of SLC, approximately 40 minutes away. Apologies to your employer.
If you want more great skiing with fewer people, however, then use Ikon Pass for seven days at the beautiful Snowbasin, home to downhill and Super-G events during the 2002 Winter Olympics and just 45 minutes north of Salt Lake City in the mountains above Ogden. Imagine long runs and luxe lodges overlooking a bucolic alpine valley. Snowbasin is a new Ikon Pass resort but, as locals have long known, it is one of Utah's best.
Want to take Ikon Pass to the max? If you're still hungry for more skiing, food, atmosphere or all the above then, from your Salt Lake City base camp, take your Ikon Pass up the road to Sun Valley near Ketcham, Idaho, just a 5-hour drive or a slightly longer but very economical daily shuttle from SLC. It might sound remote, but that is precisely why locals, celebrities and dignitaries have been drawn to it for over 80 years. Sun Valley, "America's first destination ski resort," is one of the West's most-storied and revered. This place, anchored by its historic lodge, literally inspired Hemingway to write a classic and will help you create your own memorable stories for years to come.
Ready to really max it out? Add Jackson Hole Mountain Resort, also on Ikon, to your itinerary. Set amongst the Tetons, this resort is not only a beautiful mountain but easy to reach from Utah. Flights to the pricey enclave can be as steep as Corbet's Couloir during winter months, but flying into SLC is often a more-affordable and more-available alternative. The drive is typically under 5 hours from Salt Lake (4.5 hours from Park City) through stunning Star Valley and Snake River Canyon. There's even a daily van shuttle between SLC and historic downtown Jackson.
Epic Pass
Epic Pass comes in so many pricing options (including single and multi-day passes and military, college and senior discounts) making it a flexible and affordable choice for just about everyone. The fully-loaded Epic Pass provides unlimited days at its ever-expanding collection of resorts nationwide, and typically five-to-seven days each at its partner resorts. However, using Utah as your gateway for whatever Epic Pass you choose can make your typical ski vacation — excuse the pun — an epic one.
When using Epic Pass in Utah, most think of unlimited ski days at Park City, one of North America's largest and most-popular resorts and just a 40-minute drive, rideshare or shuttle from SLC. It's an incredible resort set in a picturesque mining town. Ski down to Historic Main Street, grab a bite at High West Saloon and catch the lift, just yards away, back to the ski runs to burn off that delicious chicken schnitzel. If you really want to make the most of your Epic Pass though, then take advantage of the discounts on food and beverages, lessons and other resort items. These savings can easily save enough for a second trip back to Utah for 'epic' spring skiing.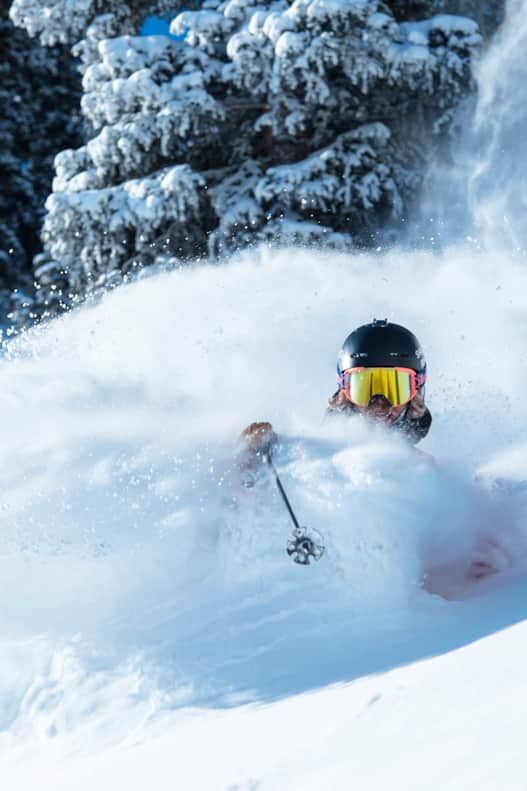 Mountain Collective
Mountain Collective is designed with the nomadic skier or snowboarder in mind. It is half the price of the Ikon Pass and provides two days each at 23 incredible resorts internationally, including Alta and Snowbird here in Utah. No blackout dates. See a powder day in the forecast? Mountain Collective provides a bonus day to be used at any of its destinations and 50% off for additional days. Chase the powder! What job? What school? In fact, using Utah as your gateway opens up an adventure like no other. Like Ikon Pass, Mountain Collective includes Jackson Hole, Big Sky and Aspen, each approximately a six-hour drive or a quick flight from SLC.
Now for every skier's bucket list item: After using your Mountain Collective days in Utah and its surrounds, catch the daily nonstop from SLC to Paris, hop on the one-hour connection to Geneva and ski two days on the famed slopes of Chamonix, a Mountain Collective global affiliate. Drop the mic … or ski pole, no, not the ski pole.
Yeti Pass
Yeti Pass is for those who know Utah has The Greatest Snow on Earth® and want to ski and snowboard every single bit of it. It provides one day at each of Utah's 15 resorts, including Woodward Park City, the snow sports action hub located right on I-80 between Salt Lake City and Park City. If the idea of criss-crossing Utah looks chaotic, then we can provide some focus and make it look easily doable and utterly brilliant instead.
Grab a Utah map. Ski Utah's trip planner provides a great one. It shows how the resorts are clustered into areas around the state. Use the filters for distance, snowfall, price (but you don't care about price; Yeti Pass includes them all). Locals will also check the weather. Because of Utah's unique geography, conditions are different for each ski area. The Cottonwood Canyons are favored for the typical northwestly "Lake Effect" storms; Park City gets the goods when a Southern blast hits; dumps down south will pound Brian Head, and so on. We are all weather nerds here in Utah.
Pro Tip: Weather will also impact Utah traffic, especially on the mountain passes and in the Cottonwood Canyons. Know before you go! On storm days, consider using public buses, local shuttles or carpools to keep traffic flowing and Utah air clear. (You can get free transport on the UTA Ski Bus with the Salt Lake Ski Super Pass, an all-in-one, discounted lift ticket to Alta, Brighton, Snowbird and Solitude. And the Midweek Super Pass is an even better way to skip the weekend crowds and traffic.)
Let's assume that you're flying into SLC and heading straight to Park City to ski its eponymous resort and Deer Valley because, let's be honest, they're the most expensive, and you want to get that big bang for your skiing buck. With a few ski days under you, you'll stop at Woodward to learn some tricks, post the videos and head to the four Cottonwood Canyon resorts in Salt Lake. [Remember: Deer Valley and Alta are skiers-only, but they're adjacent to snowboard-crazy Park City and Snowbird] From there, you head less than an hour north to Ogden Valley to ski Snowbasin, Nordic Valley and Powder Mountain, because you've heard about the incredible open terrain, snowcat skiing (PowMow offers laps on a cat) and fewer crowds. You could, then, head further north to Beaver Mountain and Cherry Peak.
Ready for more? If you have a less-than-enthusiastic skier with you (sadly, they do exist), then to preserve the peace, head south to enjoy a few quick runs at Sundance, a rustic chic resort on the backside of majestic Mount Timpanogos, followed by a seasonal, made-to-order lunch at Foundry Grill before heading to Cedar City, a great base for Brian Head and nearby Eagle Point. To let your ski legs recover, spend a day enjoying winter in Southern Utah when its iconic trails are empty.
Reciprocal Pass
Reciprocal Pass is one of the better kept secrets here in Utah. If you purchase a season pass at Brian Head, Beaver Mountain or Sundance (already some of Utah's most affordable resort passes), it opens the door to three free ski days at partner resorts, most of which are within a day's drive from Utah.
Here's your bonus tip: If you have a season pass at any of these other ski resorts, then make the pass pay for itself by taking it to Utah. With free lift tickets, a chunk of your vacation is already paid for. The terms and blackouts vary among resorts, but there are a lot of ski days between them all. So, use those lift tickets!
Another similar pass to consider: The Power Pass offers unlimited ski days to Powder Mountain, Brian Head and Nordic Valley in Utah as well as Purgatory, Hesperus Ski Area, Snow Bowl, Pajarito Mountain, and Sipapu. In addition, it provides three days at a dozen other western resorts, including Grand Targhee and Snow King, less than five hours from SLC.
Indy Pass
For those who want "an authentic, uncrowded mountain experience," then you should probably consider or absolutely demand the Indy Pass. This pass lets you ski Utah's champagne powder at pitcher beer prices. This sweet deal-of-a-pass provides two ski days at 76 resorts across North America, including Utah's Beaver Mountain, Eagle Point and Powder Mountain. It also includes Idaho's Brundage and Montana's Lost Trail Powder Mountain, both within a day's drive from SLC. Admittedly, it might be a six- or seven-hour drive in winter, but it is through some of the Intermountain West's most beautiful landscapes. For many Indy Pass holders, such road trips — the ones that let them explore and find the hidden gems — are part of the appeal. What makes Salt Lake City a great starting point for the Indy Pass is that, as the largest city in the region, everything you need for your adventure is at or just minutes from the airport: rental cars with racks, top gear rentals, amazing outdoor retail and consignment stores, even snacks from Trader Joe's and Costco. To save time and money, many things can be reserved online in advance for pickup upon arrival in Salt Lake.
Pro Tip: If you want to get away from holiday crowds or powder day traffic, these resorts should be on your list. However, don't tell anyone else. It's just between us, right?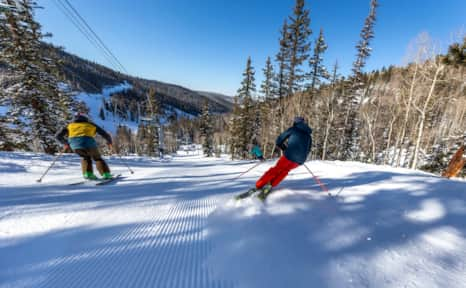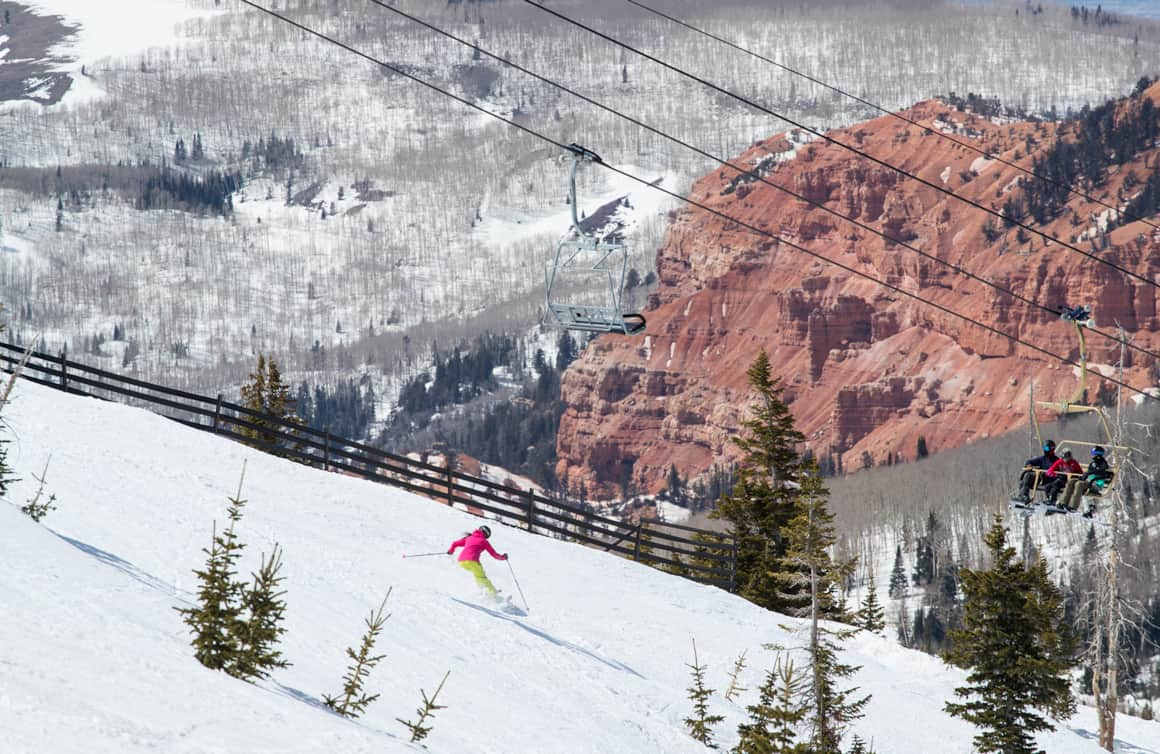 Max Out Your Pass in Utah
Making Utah your winter skiing destination — or just the start of your ski trip — is the best and easiest way to get the most value out of your multi-mountain ski pass. With Utah's location, accessibility and affordability, it is not surprising why the most popular passes include Utah's famous and under-the-radar resorts. So, whatever your pass, whatever your plans, make Utah your gateway to adventure.
See a full list of Utah's ski resorts
"While many ski vacations plant you in a remote mountain town for a week, choosing Utah gives you world-class skiing and the access to so much more. "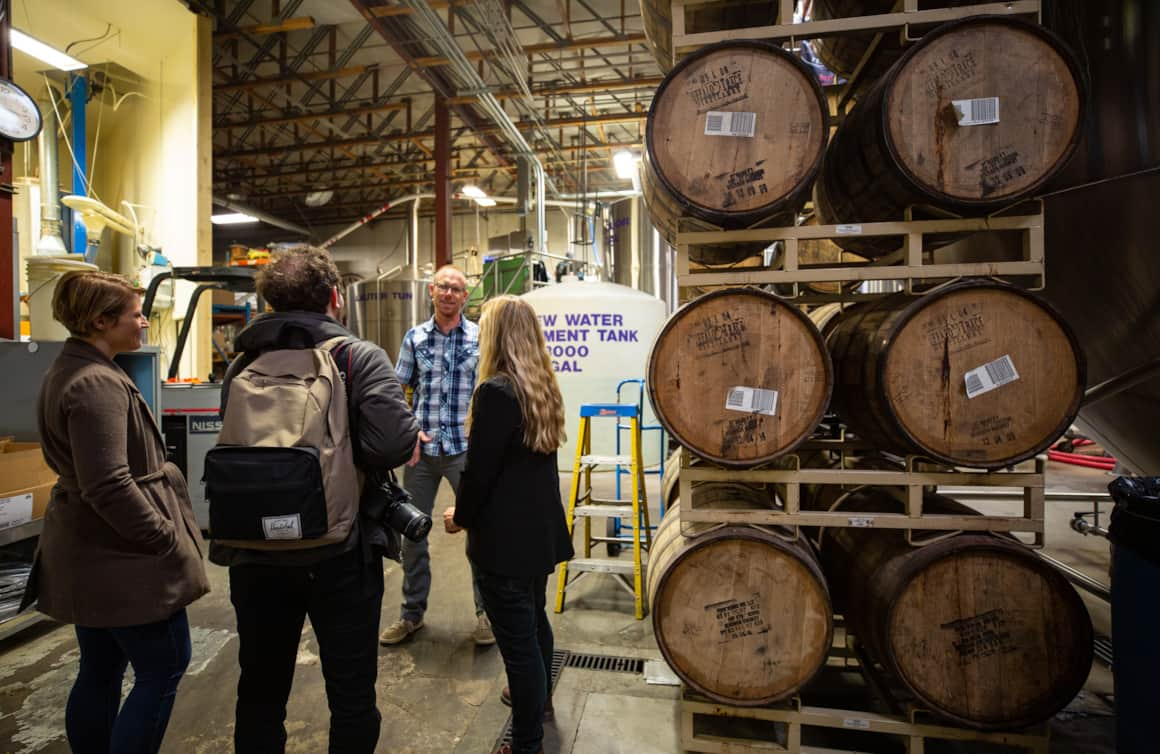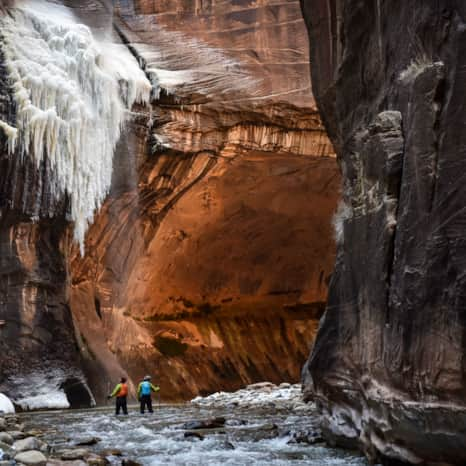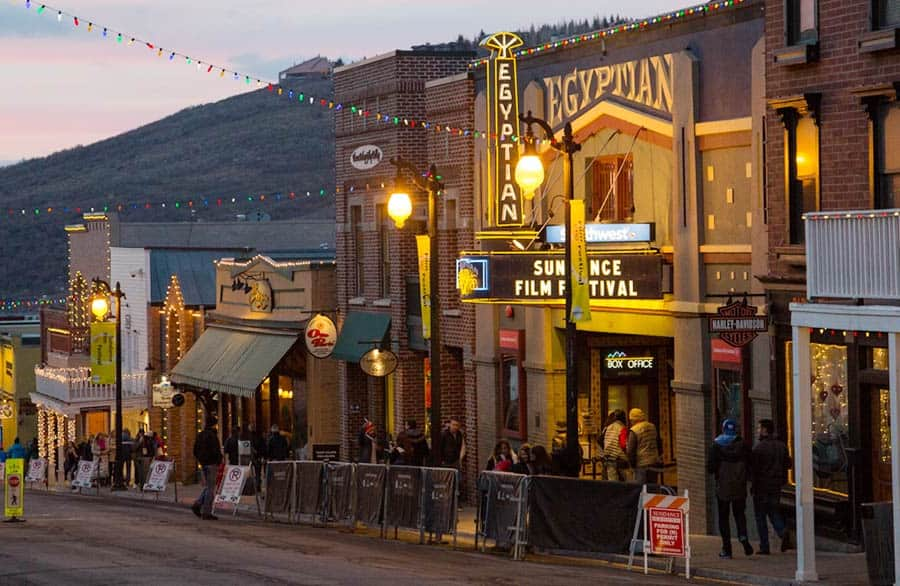 The I-15 Corridor: A Cultural and Culinary Boom
While many ski vacations plant you in a remote mountain town for a week, choosing Utah gives you world-class skiing and the access to so much more. Athletes and artisans, producers and programmers have made Utah their home in order to take advantage of this incredible landscape and all its offerings. Because of that, cities and towns along I-15, the main corridor bisecting the Beehive State, have experienced a proliferation of cultural and culinary outposts in recent years.
Ski Park City, Ogden and Salt Lake City resorts, and then indulge in a plethora of artisan cheeses, coffees and chocolates, guilt-free after all that exercise. Catch movie premieres and selfies at the Sundance Film Festival. Visit tasting rooms at premium distilleries throughout Utah — no, we're not joking — where you can enjoy award-winning whiskeys, gins and other spirits, and pick up some great souvenirs.
From there, experience the modern rush of an 80 mph speed limit down I-15 to Southern Utah, and enter the ancient canyons carved over millennia. Here, you can ski more at Brian Head and Eagle Point and, then, snowshoe the Fairyland Loop at Bryce or wade The Narrows at Zion. Although it's a little off the beaten interstate, turn east and head over to Kanab for food...and more food before you head back to the main highway and finish off your trip with a round of golf or an outdoor musical in the artsy oasis of St. George.
Utah has drawn people here for eons. We have the petroglyphs to prove it. Today, that same energy leaves its mark in its museums and movie theaters as well as its powder-filled ski runs. Be sure to visit all of what Utah has to offer.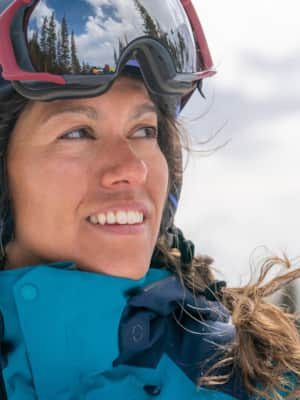 Planning Your Big Snow Trip
Let's plan a powder ski trip to Utah and even help you save some time and money while you're there. Just answer these three questions: Who? When? How much?