Pass Go: Making the Most of the Epic Pass
Epic Pass bills itself as A Pass for Everyone. What many don't consider is how much really great skiing — and playing — you can do with an Epic Pass in Utah alone.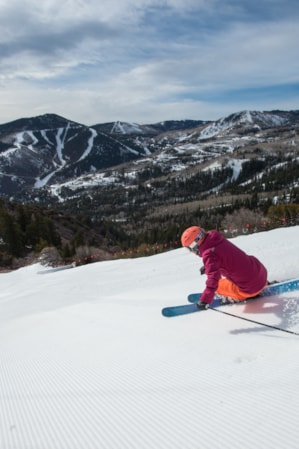 Epic Pass bills itself as A Pass for Everyone. With so many resorts, options and prices, it is often the entry point for many multi-pass purchasers. What many don't consider is how much really great skiing — and playing — you can do with an Epic Pass in Utah alone.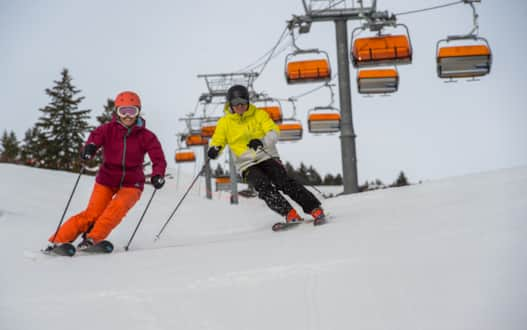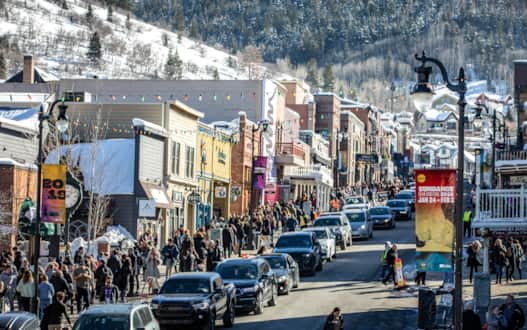 Epic Pass Resorts In Utah
If you want to ski Park City Mountain and Snowbasin Resort, then check out the Epic Pass. Offered by one of the largest ski operators, Vail Resorts Management Company, Epic Pass can be used at resorts nationwide, regionally or even locally, such as these two famed Utah resorts. There are several different passes to choose from depending on your age, where you plan to ski and how often, but whether you're skiing for a week or long weekend, you can save a bundle. With some advanced vacation planning, you can save even more with early bird discounts.
Visiting Park City
Epic Pass, for years, has included and been synonymous with Park City, one of the largest and most famous ski resorts in one of the best towns in North America. It's where tykes learn to "pizza," and Olympians train to win. Here, skiers and snowboarders of any level can find just about any terrain or terrain park. It's also where visitors start to look at real estate listings and school reviews (both are impressive). Its picturesque Main Street is filled with boutiques, restaurants, galleries, a few flicks, and more. To be honest, it's where locals send guests who ask, "What's there to do in Utah?" After that, they send them to the really cool places, and the Epic Pass becomes the ticket to a truly Utah adventure.
So, let's dig out of the powder and explore Park City! It's more than a ski resort, it's a lifestyle destination where people live, work, and play. Aside from skiing and snowboarding, Nordic skiing and dog sledding, locals and visitors are discovering that when the snow is less than optimal, then fat tire biking is a great alternative and, because almost everyone knows how to ride a bicycle, it's an incredibly fun option for the non-skiers in your family or group. Round Valley, the large greenspace in the heart of Park City, is filled with miles of groomed and tamped-down trails. Rent a fatty and ride.
Pro Tip: Avoid traffic and save a bundle by taking advantage of Park City's free electric bus service. It snakes through the city limits, shuttling residents and guests to the ski resorts and other attractions.
"Park City is more than a ski resort, it's a lifestyle destination where people live, work, and play."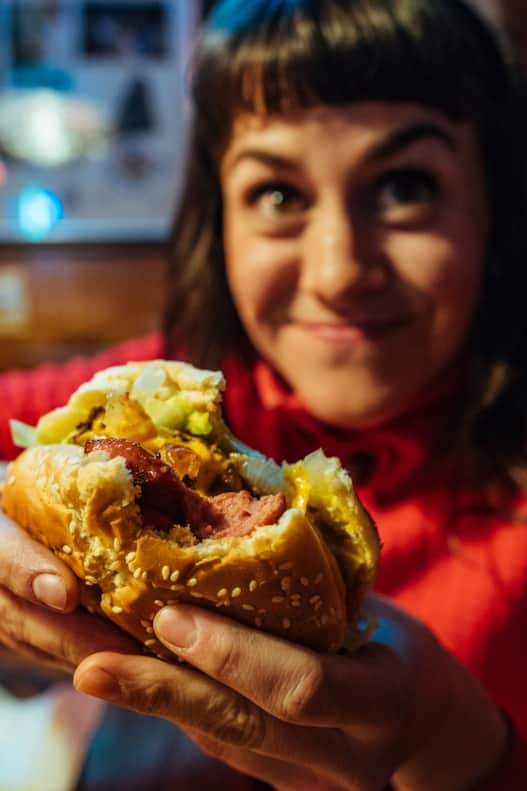 If you're more a dinner-and-a-movie type, then you've hit the proverbial jackpot in Park City, home to the Sundance Film Festival, where Oscar® winners are born. During the Fest held in late January, movies are shown at multiple venues throughout town from breakfast until midnight. Although some movies are sold out weeks in advance, locals know that last-minute tickets to "gems" are often available at the Park City box office or hours before showtime on the e-waitlist. In fact, restaurant reservations are typically harder to come by during the Fest, and people often forget to eat while dashing between theaters. So, grab boxed meals and snacks at Riverhorse Provisions or Wasatch Bagel & Grill to stay fueled.
Locals' Tip: The best part of Sundance is the Q&A session after many films where cast and/or crew explain the process and, often, pose for selfies.
Then It's On To Snowbasin
Assuming that you want to ski more, then Epic Pass has recently added other resorts, including the stunning Snowbasin in nearby Ogden Valley. If you haven't heard of it (that's a good thing in the skiing universe), then you might know its Idahoan sister property, Sun Valley, also included on Epic Pass To Utah locals, Snowbasin means luxe skiing and fine dining as well as long runs, panoramic views, fewer people, and lots of powder. As the venue for the Super-G and Downhill events at the 2002 Winter Olympic Games and Paralympics, Snowbasin is a serious mountain that can deliver bunny hills to backcountry. It just also happens to offer five-star service to its guests. To get started, take the toasty gondola in the center of the resort's six peaks to the Needles Lodge for a gourmet meal. If it's Saturday morning, then enjoy a yoga class at 9000'. Then, get to business and ski some of the best runs in Utah and the world.
When you're done, then head down the road to share a burger and your best run of the day at The Shooting Star Saloon, Utah's oldest continually operating saloon (since 1879). If you prefer premium gin or agave, then try them both at the tasting room at New World Distillery in nearby Eden. On the way, be sure to look beyond the fence posts to spot a few masterpieces painted on the sides of local barns. Later, if the sky is clear, then view the largest canvas — the entire galaxy — at North Fork State Park, one of Utah's many Dark Sky Parks. Be sure to check the schedule for a Moonlight Glide, a family-friendly nighttime Nordic ski, on solar-lighted trails at the park.
Take a break from skiing (skiing all that powder can tucker you out), and enjoy plenty of other pursuits: ice skating, ice fishing, snowshoeing, Nordic skiing. It's all nearby. Really tuckered out? Head to the city of Ogden, just minutes from the resort. On the way, make the kids happy with a stop to walk amongst 100+ dinosaur sculptures built to scale and, then, make them really happy with a scoop of play dough ice cream at Farr's.
Locals' Tip: Be sure to check out the very best deals on Arcteryx and Solomon gear at Amer Sports Factory Outlet just around the corner. Finish off your day with a stroll among the shops, galleries and, indeed, more restaurants, along Historic 25th Street, the heart of this other epic mountain town.