A Guide to the Many Faces of Utah's Green River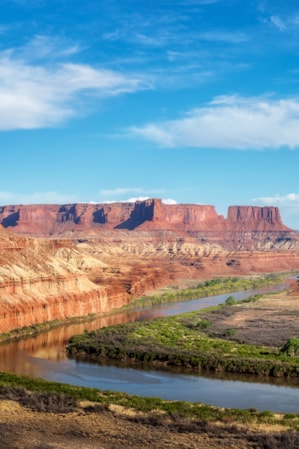 Coursing from its headwaters in Wyoming's Wind River Range, the mighty Green River descends into Utah, flows east to Colorado, and then returns back through Utah as it carves a path through a dramatic and varied landscape of mountains, canyons and desert for 730 miles. As Utah's main waterway, the Green drops roughly 3,000 feet as it flows from its highest point at Flaming Gorge Reservoir to its lowest in the Uinta Basin. By the time the river reaches its terminus at the confluence with the Colorado River, it has covered more than 450 miles through Utah.
Whether you have a few hours or a few weeks, experience the diversity of this majestic river yourself by getting on the water. Uninterrupted stretches of calm flatwater at some parts and miles of heart-pumping rapids in others make the Green River perfect for exploring on a leisurely float or a whitewater adventure alike.
Exploring the Green River's Exhilarating Whitewater
The Green River's multiple sections of high-quality whitewater strike the perfect balance between excitement, exploration and scenery. Rapids ranging from class I up to class IV during high water make these stretches ideal for whitewater rafting or kayaking on single- or multi-day outings. Commercially guided trips are generally the most convenient way to experience these sections.
Split Mountain Gorge
A great trip for first-time rafters and families, this nine-mile section flows through Split Mountain Gorge in the heart of Dinosaur National Monument, about three hours east of Salt Lake City. With a generous mix of mellow flatwater and fun rapids ranging up to class III, this stretch takes rafters on a journey through unique geologic formations, ancient petroglyphs and the former home of dinosaurs.
"Multiple sections of high-quality whitewater strike the perfect balance between excitement, exploration and scenery."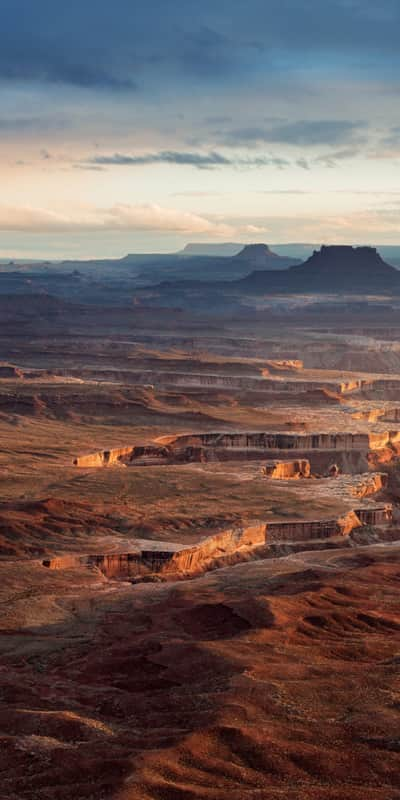 Desolation Canyon
Prized as one of Utah's best multi-day rafting excursions, a trip through Desolation Canyon takes you to some of the most remote areas of the continental United States. The journey begins at the put-in at Sand Wash and travels 84 miles through a wilderness of soaring multi-colored cliffs, cottonwood groves on sandy beaches, ancient petroglyphs and hideouts for Western outlaws. This scenic stretch features more than 60 class II to III rapids over the course of five to six days for most commercial trips (private trips with a valid boating permit are possible as well).
Gray Canyon
To experience the unparalleled scenery and remoteness of Desolation Canyon but without spending several days out there, a rafting trip in Gray Canyon makes for a great option. Traveling the final 12 miles of Desolation Canyon before the take-out at Swasey's Landing, this stretch features plenty of fun class I to II rapids in a pristine wilderness setting. Whether on a guided raft tour or a private trip (permits required), an adventure down Gray Canyon is perfect for beginners and families.
Lodore Canyon
Towering canyon walls up to 800 feet above the water, exciting whitewater, and superb wildlife viewing define the rafting experience on this portion of the Green River. Winding its way through Dinosaur National Monument from the put-in at the imposing Gates of Lodore in northwestern Colorado towards Vernal, Utah, trips in Lodore Canyon range from three to five days with most commercial outfitters.
The Calm Waters of the Green River
The slow-moving sections of the Green River flow for nearly 120 miles through Utah's remarkable canyon country. Starting at the town of Green River (a one-hour drive from Moab) and ending at the confluence with the Colorado River in Canyonlands National Park, the flatwater sections of the Green River travel through Labyrinth and Stillwater Canyons. Ideal for floating by kayak, canoe, raft or stand-up paddleboard, this stretch gives paddlers the opportunities to explore the canyons for a day or up to several weeks.
"The slow-moving sections of the Green River flow for nearly 120 miles through Utah's remarkable canyon country."
Labyrinth Canyon
A trip down Labyrinth Canyon is one of the best opportunities to explore the diversity of the Green River. Paddlers usually start this 65-mile stretch at Green River State Park in the town of Green River or just south of town at the Crystal Geyser boat launch. Four to five days of floating through expansive desert canyons and sheer sandstone cliffs bring you to the take-out at Mineral Bottom, just north of the Canyonlands National Park boundary. Starting from the Ruby Ranch put-in makes for a slightly shorter trip (about 45 river miles) while still showcasing much of the canyon's best scenery.
Free permits from the Bureau of Land Management are required for private floats through Labyrinth Canyon, and several local companies offer rentals and shuttle services to get you back to the put-in.
Stillwater Canyon
Another favorite flatwater section of the Green River, a trip down Stillwater Canyon takes paddlers through the incredible landscapes of Canyonlands National Park. Traveling the 52 miles from the put-in at Mineral Bottom to the take-out at Spanish Bottom, where the Green River ends upon meeting with the Colorado River, takes about four to five days. This incredible stretch of river brings adventurers through a world of red rock canyons with plenty of opportunity to explore ancient rock art and access points to some of the park's most remote regions, such as the Doll House and the Maze.
Overnight trips in Stillwater Canyon require river permits from Canyonlands National Park, available online or in-person at the backcountry reservation office in Moab. No matter how you like to get down the river, you'll enjoy a trip of a lifetime exploring one of the most unique and beautiful sections of the state.
Planning a trip on the river, but need tips on what to wear? Read: What to Wear on a River Rafting Trip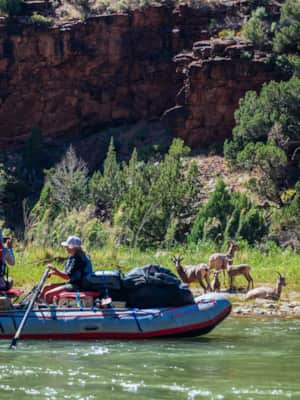 How to Find a Guided Outdoors Experience
You might not be a pro climber, camper or explorer, but Utah's diverse collection of outdoor guides has all of the expertise you need to have an adventure worth getting stoked about.