Salt Lake City
From speakeasy to sports bar and locavore to leberkaese, the culinary scene in Salt Lake City has what you're craving.
Recommendations from Ted Scheffler, a local food and drink columnist:
Avenue's Proper Restaurant and Publick House — Their Hopspital IPA (Proper is down the block from LDS Hospital) pairs perfectly with duck fat-spritzed Prop-corn or General Tso's Pork Belly Tacos
Cucina — The extensive wine list is certainly a draw, but so is chef Joey Ferran's inventive cuisine — pork belly pozole and his terrific tandoori lamb chop, for example.
Tony Caputo's Market & Deli — Feeding the city's foodies with imported cheeses, chocolates and gourmet foods, plus an unbeatable array of deli sandwiches, pastas and such
Cucina Toscana — Tuscan-style Italian cuisine like scaloppine di vitello al limone
Bruges Waffles & Frites — For comfort food at its Belgian best
Laa Na Thai — Mom-and-pop eatery dishing up the vivid flavors of northeastern Thailand
Laziz Kitchen — aromas of fresh-baked pita, simmering legumes, and fresh herbs find home among this mouthwatering Middle Eastern cuisine (Watch the video: "A Restaurant That Welcomes Everybody With Its Middle Eastern Flavors")
Pig & a Jelly Jar — Chicken and waffles, beignets, fried pickles and Mason jar libations top the list
Trestle Tavern — Offers guests creative Eastern European-meets-American cuisine, ranging from paprikash, goulash and pierogies to grilled Utah trout and seared lamb tenderloin.
Mazza Middle Eastern Cuisine — Lebanon, Morocco, Syria, Egypt, and other countries are well-represented with dishes like mujaddara, kibbeh, kafta, and of course, falafel.
Eva — Super-friendly service, a casual-but-classy atmosphere and a terrific selection of craft cocktails, beer and wine all add to Eva's excellence
Feldman's Deli — For an authentic, Jewish-style (not kosher) eating experience in Utah, look no further
HSL — With locally sourced ingredients that are mostly organic, HSL offers nourishing meals with a ultra-inventive spin.
Pago — Militant about incorporating locally-sourced ingredients leads to exquisite flavors at this farm-to-table restaurant
Want to get up in the mountains? Try:
Log Haven — Originally built as a log mansion before being purchased and made into a world-class restaurant
Ruth's Diner — A Utah staple since Ruth started serving hamburgers out of a railcar in 1930.
Resort dining at Snowbird, Brighton, Alta and Solitude — Resorts have great options during the summer as well.
Ogden Area
Ogden is flourishing with great local restaurants in a walkable downtown that combines the historic brick buildings of 25th Street and the flashy amenities of The Junction, a 20-acre mixed-use development. Explore dining options in Ogden
Park City Area
Thanks to over 100 restaurants and bars in Park City, you'll have access to the right cuisine to complement your mood. Park City Area Restaurant Association makes it easy to select your next meal with their clever search tools. Here you'll quickly find the best vegetarian friendly, gluten free or late-night restaurant to satisfy a hungry group.
Recommendations from Ted Scheffler, a local food and drink columnist:
Tupelo — Be certain to order the exquisite sticky toffee pudding with Earl Grey bitters ice cream for dessert.
Firewood — A restaurant where almost all of the cooking is performed using various types of wood
Spin Cafe, Heber — Fun and funky, this is a casual restaurant with an extensive and eclectic menu and beverage list
Gateway Grille, Kamas — A former longtime chef at Deer Valley Resort, Wharton opened his Grille in the rural village of Kamas in 1997.
Provo
The Heirloom Group headlines the culinary scene with their farm-to-table (and appropriately named) Communal restaurant, Pizzeria 712 and Mountain West Burrito. The Black Sheep Café combines flavors of the southwest with Native American cooking traditions. This area, known as Utah Valley, is also known for great deserts. Explore options in Utah Valley
Logan
There are many reasons to visit Logan. It's a great stopover on trips to Bear Lake, Yellowstone and Grand Teton, but you'll want to linger to sample the town's growing local food scene. Here's a sample itinerary: Caffe Ibis or Crumb Brothers for organic coffee and breakfast, Jack's Wood Fired Oven for lunch and Elements for dinner.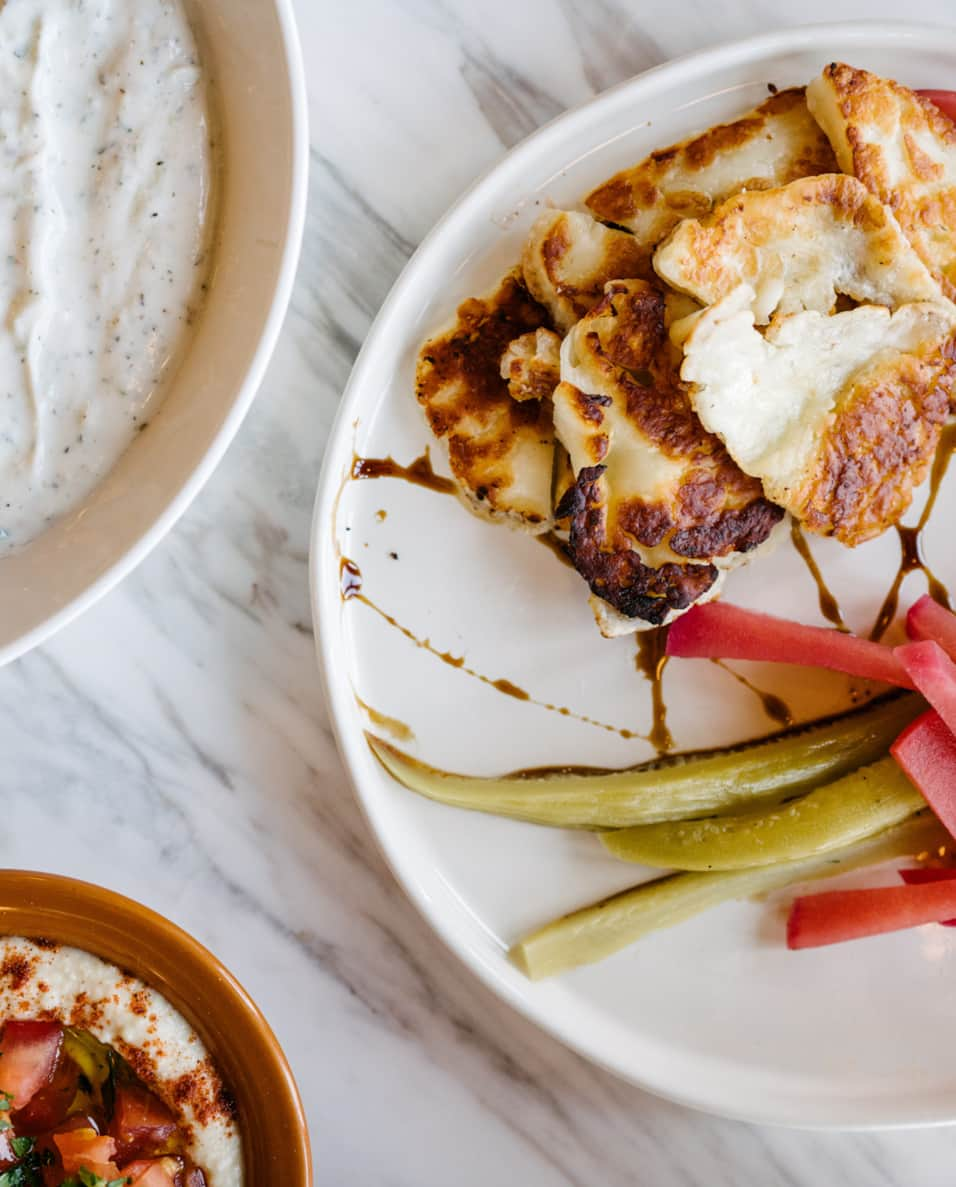 Foodie Journey
In a place that's known for its red rock landscape, it's incredible that local chefs can coax such a feast of fresh food from the desert.
Highlights
Castle Creek Winery
Mesa Farm Market
Hell's Backbone Grill
Farm-Fresh Dining