Utah Food Trails
Gastronomic Adventures Highlighting the Best of Utah's Home-Grown Culinary Goodness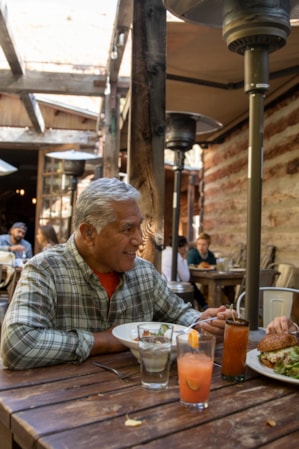 The concept of food trails adds an element of adventure to exploring regional cuisine. Put simply, food trails use a thematic approach to eating — usually focusing on local specialties — that offer foodies a streamlined guide to sampling the best options in the region. Restaurants, farmers, artisans and brewers work together to create an experience that's equal parts collaboration and competition. A big part of the fun is seeing how each establishment adds a personal touch to marquee ingredients.
Read on to learn more about a few of Utah's food trails. These gastronomic adventures highlight the best of Utah's home-grown culinary goodness. (Read: Good Roots: The Faces of Utah's Food Culture)
1. Honey Buzzer State Food Trail
Tourists driving through Utah will notice highway signs decorated with a beehive. The industrious bee is a state symbol representing hard work, but let's not forget its sweet side. Utah has earned a reputation for producing high-quality honey. Thanks to the diligent work of beekeepers (and the bees!), Utah honey is made from a unique blend of desert flora not found in other regions.
A honey-based food trail is a great way to harvest your own collection. As an added bonus, honey's natural preservatives mean you can compare different apiaries over time without compromising the quality of the product.
Burningham Bees in Bountiful is an excellent place to pick up natural, unfiltered, raw honey. Besides their home location, their honey can be found at farmers markets. Slide Ridge in Mendon has their honey bees harvest pollen from wildflowers. The result is an excellent line of honey-based products, including raw honey, marinades and their trademark Honey Wine Vinegar. At Susie Bee Good in Provo, holiday honey gifts have quickly gained a reputation as some of the very best around. They also produce beeswax products such as candles and ornaments. Weed Family Honey in Riverton prides itself on an all-organic approach. Sweet, all-natural raw honey is their calling card and is well known throughout the Salt Lake area. Cox Honeyland and Gifts in Logan gives visitors more than just a taste of honey. This fourth-generation honey farm also has a glass hive where you can watch bees at work. Finally, the appropriately named Honey Company in Spring City has been producing Utah honey since 1890. Owners Stan and Alicia Moulton are known for sharing their knowledge with local beekeepers while producing some of the most delicious raw honey in the state. (And if you're visiting in the fall, you might also catch the Utah Honey Harvest Festival at Clark Historic Farm in Granstville)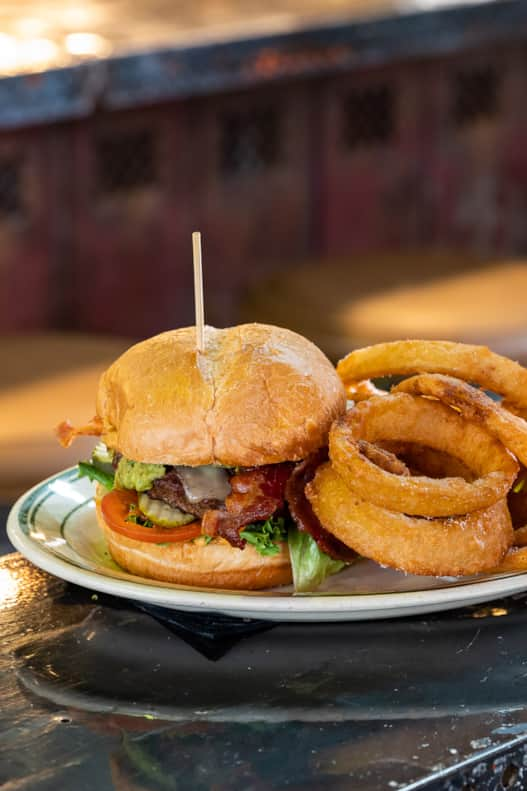 2. Burgers and Beyond Food Trail
Ranching is big in Utah, which makes it understandable that so many foodies rave about the region's fresh flavorful beef and bison. In Salt Lake City, it's an all-out burger brawl for the best in town, and all over the state you'll find specialty butchers and chefs taking advantage of the offerings to create amazing dishes for meat lovers.
Lucky 13 starts the journey, thanks to its oversized burgers and robust toppings. The Bacon Stinky Burger sets a high bar for competing restaurants. Manoli's Greek twist serves up flavorful, locally sourced beef and lamb burgers that pair well with delicious desserts. Chedda Burger has three locations in the Salt Lake area, all featuring the same excellent (and inventive) burgers, made better by using veggies and toppings sourced from local farms. The final stop on this tour-de-burger is Proper Burger, known for its creative burger creations (Kimchi and egg? It actually works!)
If you're looking to do your own cooking, Beltex Meats is an award-winning, whole-animal butcher shop that features humanely raised animals grown by local farmers. Just a few blocks southeast of downtown Salt Lake City, they have a wide variety of products, including heritage breeds such as Berkshire pigs and Wagyu beef. You can also purchase specialty sausages, sauces, soups and cheeses.
The Cross E Ranch is a working cattle ranch located at the northern edge of Salt Lake City that features spring and fall festivals and other public events. The fifth- and 6th-generation farmers continue to raise all-natural, grass-fed and open-range beef as the family has done for nearly 100 years on the property. In West Jordan, the family-owned Utah Natural Meat produces grass-fed beef and lamb and pastured pork, poultry and eggs. From its dairy you can purchase raw cow and goat milk. Try Utah Natural Meat's hand-cut beef that's dry aged at the farm's butcher shop.
Another longtime Utah tradition, the Crandall Ranch in Springville has been producing humanely raised, open-range meat since 1912. Its line of Jones Creek Beef can be found at many local restaurants, as well as the farmers markets in downtown Salt Lake City and Park City. It's also sold locally at Springville Meats, Majestic Meats and Main Street Quality Meats.
"Food trails use a thematic approach to eating — usually focusing on local specialties — that offer foodies a streamlined guide to sampling the best options in the region."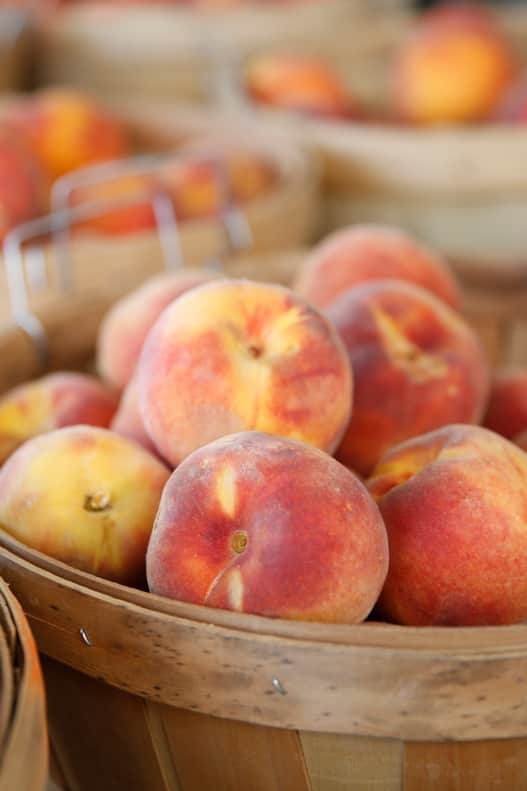 3. Peach Harvest Food Trail
This food trail is a quest to find the perfect peach. Utah's climate offers a wealth of sunny days, which, in turn, produces robust crops of juicy, "over-the-sink" peaches. Whether you are looking for bags of peaches, peach jam or peach pies, Utah's farms offer up an exquisite collection of options.
Brigham City is famous for Peach Days, a community celebration held each September, the weekend after Labor Day. Visitors can find any number of things to do in Brigham City this weekend, including outdoor activities and vendors, movie screenings, pageants, Utah's largest car show, and of course, taste some of the best peaches in the state.
Burgess Orchard in Alpine is a family-run farm that opens in August to share their harvest of peaches and other berries. They feature eight different types of peaches that are picked daily — and tend to sell out quickly. You also can enjoy their peach ice cream and shakes in the summer (plus apple pie sundaes in the fall.) Fresh Off the Tree in Ogden is another family-run farm that prides itself on its organically grown peaches, but its other produce is just as good. Due to popular demand, it's advised to pre-order your peaches before they are sold out.
Apples may be the heart of Pyne Farms in Payson, but don't overlook their fresh peaches. While the farm itself does not have a storefront, their peaches are sold at farmers markets across northern Utah and rival their exquisite apples for flavor and texture. Riley's Farm Fresh, also in Payson, makes a strong case for having the best peaches in Utah. Visiting their farmstand is the best way to tap into the food trail spirit, but if you can't make it there, they offer the option to deliver fresh fruits and vegetables to you. Smith's Orchards in Provo serves up over 20 different varieties of peaches and nectarines, including their distinct Early Elberta peach — perfect for canning and pies.
Also in Provo, visitors to Brigham Young University's LaVell Edwards Stadium may be familiar with the historic Allred Orchards farmstand just down the street. While the fruit is now grown in Payson, the barn from the original farmsite, dating back to 1893, is part of the retail outlet. You can find peaches, nectarines, apples, dried cherries and other homegrown fruit there.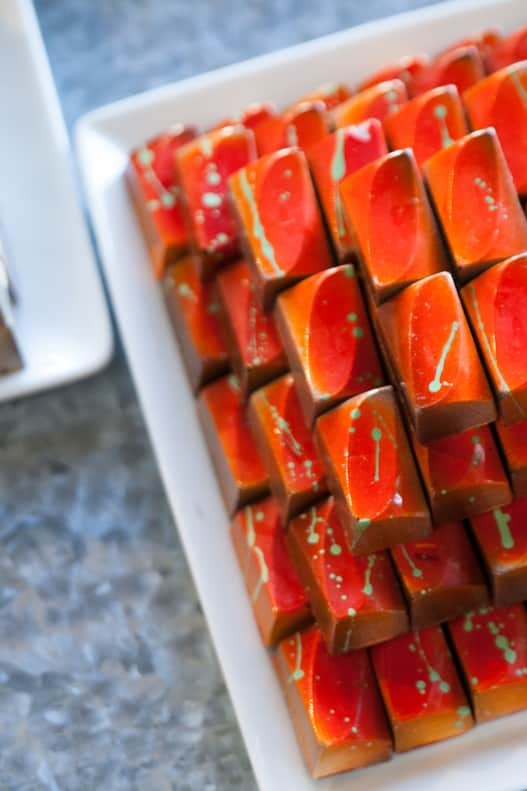 4. Northern Utah's Chocolate Yum Trail
Utah has made quite a name for itself in the world of artisan chocolates and has more than a handful of chocolatiers around the state. This tour highlights where you can get your chocolate fix through a maker's tasting room, cafe or on a factory tour.
Start with Ms. Cavanaugh's Chocolate Factory in North Salt Lake, which will have you filled with sweets for days. Join one of its tours to see how chocolate is made, sample chocolates and ice cream, and stock up in its store for the car ride home.
Caputo's in Salt Lake City is your one-stop-shop for craft chocolate. The shop, which helped to establish a market for artisan chocolate in Utah, sells bars made by many of the local chocolate makers as well as brands from around the globe. Its tasting counter lets you indulge yourself with chocolate treats, and you can learn all about the bean-to-bar process in their chocolate classes. One of the Utah producers featured here is Amano Artisan Chocolate. While based in Orem, visitors to Caputo's can sample Amano's award-winning bars, made in small batches on vintage equipment. Solstice Chocolate, based in Murray, is another popular choice. The company's handcrafted chocolate is made from single-origin cacao from all over the world.
Chocolate Conspiracy, also in Salt Lake City, follows the bean-to-bar process without roasting, and notably sweetens their chocolate with honey. Try unique flavors such as blackberry ginger, gingerbread rooibos and coconut lime. Ritual believes chocolate is about the experience, and its cafe in Park City brings that experience to your lips as you taste their delicious housemade hot chocolates, bars and other treats. In Provo, Taste offers its housemade chocolates as well as others from around the world. You can try them out at a chocolate tasting or fondue night, or in addition to its cafe offerings.
Finally, those looking to get into the chocolate game can learn the craft at Utah State University's Aggie Chocolate Factory. Consumers can take advantage of the students' hard work and buy many of their spectacular creations as well.