U.S. Federal Shutdown Information
All of Utah's Mighty 5 national parks will remain open.
Learn more.
Keeping It Real
Urban farmers' backyard harvests are beloved by chefs and market-goers.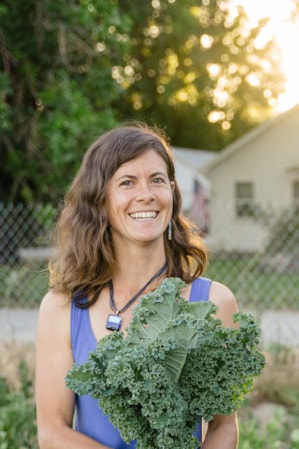 The shimmering morning light on freshly-picked rainbow carrots catches the eyes of several patrons at Salt Lake City's Downtown Farmers Market.
Toting grocery bags ready to be filled, these market-goers are searching for the best in local produce. And so they stop to swoon over the goodly delights on offer at the Keep it Real Vegetables booth.
Holiday Dalgleish and Tyler Montague, the farm's co-owners, greet shoppers from behind piles of bulbous golden beets, salad greens packed with beautiful edible flowers and a mound of variegated purple-and-white garlic.
The two field questions about their food and how it's grown. This connection to the end-consumer makes the months of pre-dawn rise-and-shines worth it, they say.
"We love interacting with our customers face-to-face," said Dalgleish a few days earlier, as she and Montague harvested vegetables for the upcoming Saturday market. The sun had just crested over the Wasatch Mountains to illuminate one of their 11 backyard plots in Salt Lake City.
As Dalgleish gestures towards neat rows of crops, she adds that folks are welcome anytime to come and learn about the dynamic, organic practices that the two adhere to.
"Talking to us at the market, learning about the food, and seeing the gardens — that's what builds trust and connection," she says. That's authentic; that's keeping it real.
Montague pulls handfuls of carrots out of the ground; they're covered in rich, black earth. Birds chirp in the trees surrounding the quarter-acre plot. Most of their garden plots are within a few miles of each other and are of similar size.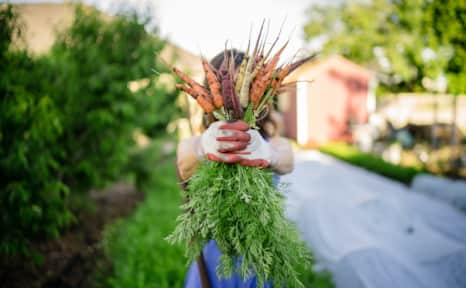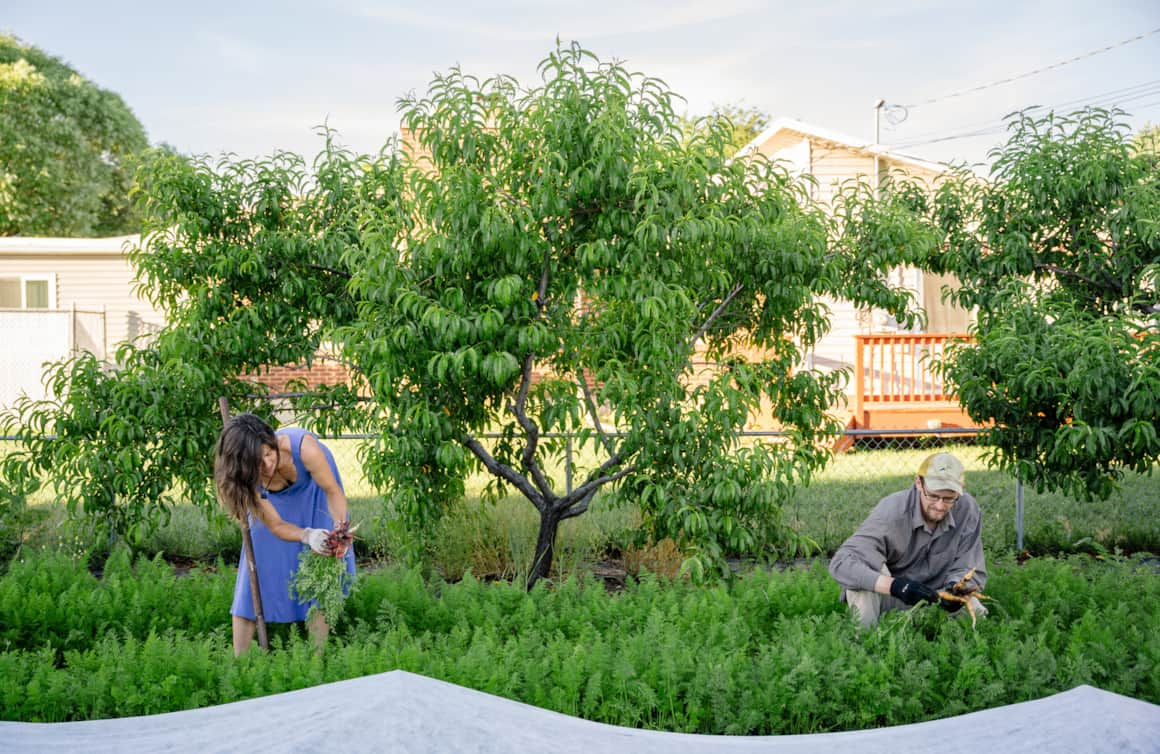 "There's no other work that could give me this much satisfaction. I'm doing something good for the environment and something that my community really appreciates."
– Holiday Dalgleish, Co-Owner of Keep It Real Vegetables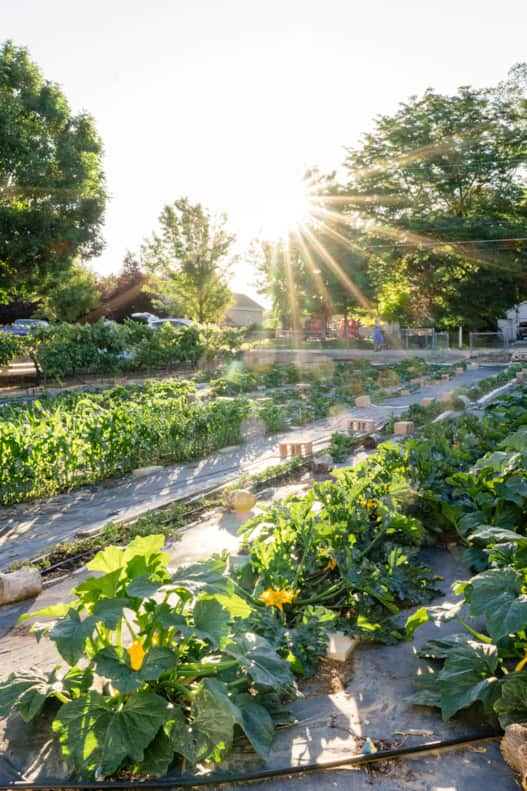 The business partners don't own farmland, a barn, or industrial-sized equipment. And they don't own 11 houses. Instead, they farm other people's backyards, right here in the city.
The arrangement is simple: Keep It Real Vegetables pays for water and responsibly farms the land. In return, the homeowners receive a share of the produce.
These spaces would most likely go unused for agriculture. What would have otherwise been sod or weeds is turned into something that benefits the community and is an efficient use of water in the desert.
While urban farming is nothing new, it somehow seems so foreign. With urban sprawl, we've moved farther and farther from our food sources. When most of us think of farmers, we imagine a tractor-riding wheat farmer located in America's heartland who's straight out of a commercial. An advertisement, that is, far removed from metropolitan life.
Utah is a wee bit different, though. Embedded in the state's rich pioneer history, homesteading and self-sufficiency were core tenants of the early white settlers. What's more, city planners created residential plots with deep backyards for gardens, which are being redeveloped to use for growing produce again.
A modern-day resurgence for revitalizing land into intensive urban food production started gaining attention decades ago locally with neighborhood plots planned by non-profit Wasatch Community Gardens. Various farmers like Dalgleish and Montague joined the fore as well.
The two had farmed for years before launching Keep It Real Vegetables together in 2015. Since then, they've kept things small, DIY and urban. "It's so convenient to farm in the city," Montague says. "We can live downtown, close to the markets, and it's where the restaurants are."
Some of the best restaurants in Salt Lake City create delicious dishes featuring Keep It Real Vegetables' produce. These include James Beard-nominated Table X, as well as Avenues Proper, Provisions, Yoko Ramen, Nomad Eatery, Pago and more.
Chefs receive the freshest product possible for two reasons: an unabated passion for quality from the farmers, and Keep it Real Vegetables doesn't have cold storage. So everything is harvested fresh and delivered as soon as possible. That's something diners can taste.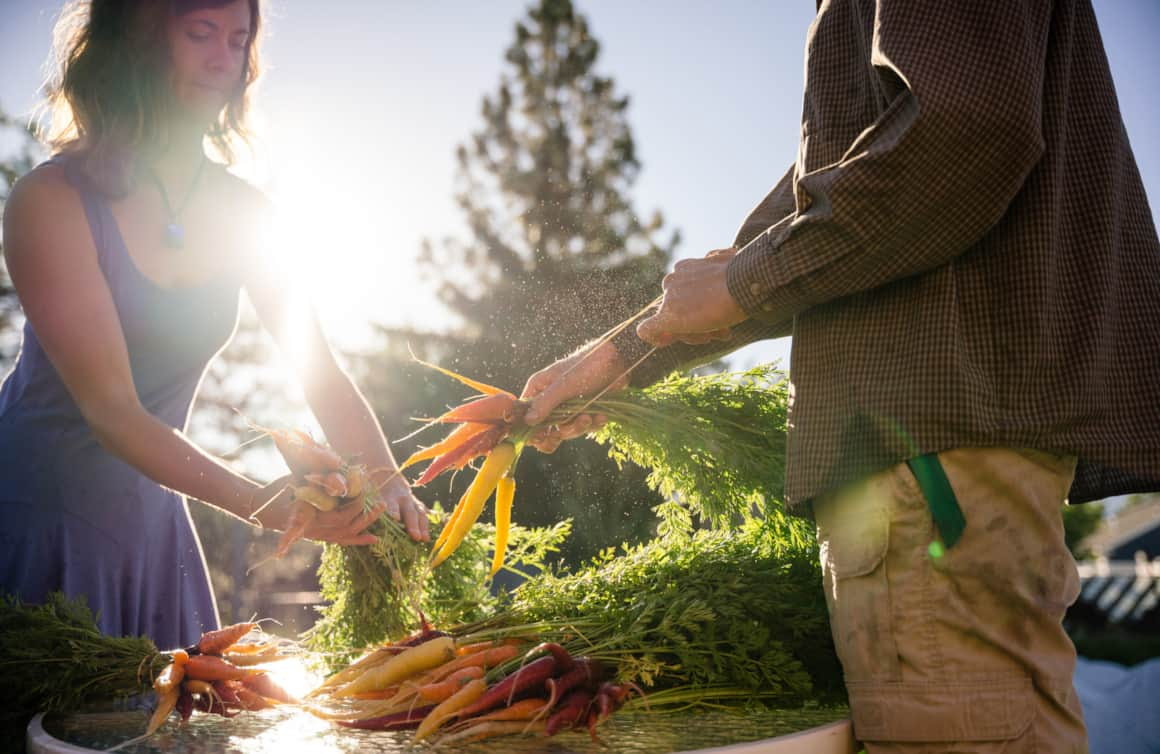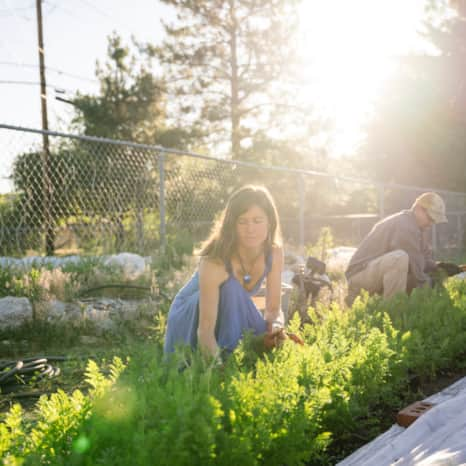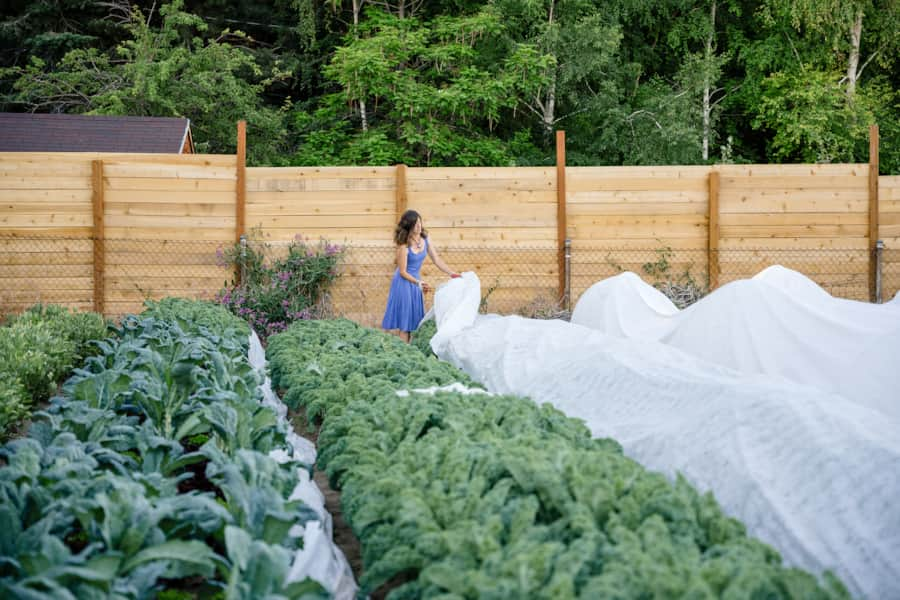 Unlike many small farms, Keep It Real Vegetables doesn't offer a subscription Community Supported Agriculture program. They prefer to let chefs and market customers pick exactly what they want and how much of it they want, rather than being delivered a weekly share of what's harvestable.
Keep It Real vegetables are only available at select restaurants and in person at the Salt Lake City Downtown Farmers Market on Saturdays and Murray's Wheeler Sunday Market at Salt Lake County's Wheeler Historic Farm.
Back to this particular market day in July — greens, beets and carrots are in high demand at the booth.
After Dalgleish hands a customer two bunches of colorful carrots, she turns and says: "There's no other work that could give me this much satisfaction. I'm doing something good for the environment and something that my community really appreciates."
Good Roots: The Faces of Utah's Food Culture
Meet some of the agricultural entrepreneurs that are elevating the tastes of Utahns and visitors through heritage and best practices, new and old.