There are a lot of incredible dining choices in Utah, no matter the season. You'll discover a thriving local food, craft brew and mixology scene, whether coming to Utah for The Mighty Five® national parks (check out Moab, Boulder, Springdale and St. George in Southern Utah), staying on the slopes for The Greatest Snow on Earth® at foodie destinations like Deer Valley and Sundance, or crashing at a hotel in downtown Salt Lake, Ogden or Provo for walking access to multiple restaurants, galleries, venues, bars and breweries.
Wine Enthusiast Magazine named Salt Lake City one of America's 5 New Foodie Cities for 2014. Park City perennially claims multiple award winners among its 100+ restaurants and bars. Ogden, gateway to three ski resorts including Snowbasin, has grown out of its railroad-town heritage and blossomed into an outdoor recreation destination with a vibrant downtown dining scene. Off the Wasatch Front, Logan (in the north) and Cedar City (in the south) have college-town atmospheres, which means great local establishments for refueling.
Utah's Local Food Fuels an Exciting Culinary Scene
Excerpted and Adapted from Business in Utah
Slowly and quietly, like a tiny green shoot pushing through dark soil, Utah's food scene has been blossoming over the past few years. Where once there were only a few booths at the Downtown Farmer's Market in Salt Lake City, now there are hundreds. Dozens of other markets are taking over corner lots in local neighborhoods and flourishing in cities outside the capital. Many vendors who got their start selling bundles of arugula at the Saturday market now stock numerous restaurant kitchens.
Utah is entering a new era of culinary tourism and the driving force is local food. The Beehive State is now known for artisan cheese, beer, milling, grass-fed beef and more — it's changed so much over the past few years. The change is bringing world-class chefs back to Utah, such as Ryan Lowder of The Copper Onion Group. These chefs use local ingredients at their award-winning restaurants.
Salt Lake's rising stardom is also attracting investors to the boutique restaurant and bar business. One example is Ty Burrell of TV series "Modern Family" who was recently featured in Food & Wine magazine with Utah-based star Chef Viet Pham (who beat Bobby Flay on "Iron Chef America") promoting their new artisanal sausage and craft Beer Bar in downtown Salt Lake City
Pago, in the hip 9th and 9th neighborhood of Salt Lake City, opened in 2009 with a "farm-to-table" mission and a clear vision of highlighting local and artisan foods. Owner Scott Evans is passionate about finding and featuring new artisans, so much so that he calls Pago a "love letter to local foods." The food that Chef Phelix Gardner prepares [chef at Evans' Finca] clearly embraces that love as the restaurant has almost a cult-like clientele and has been recognized several times by national publications, including The New York Times, Food & Wine magazine, The Washington Post, Bon Appétit and others.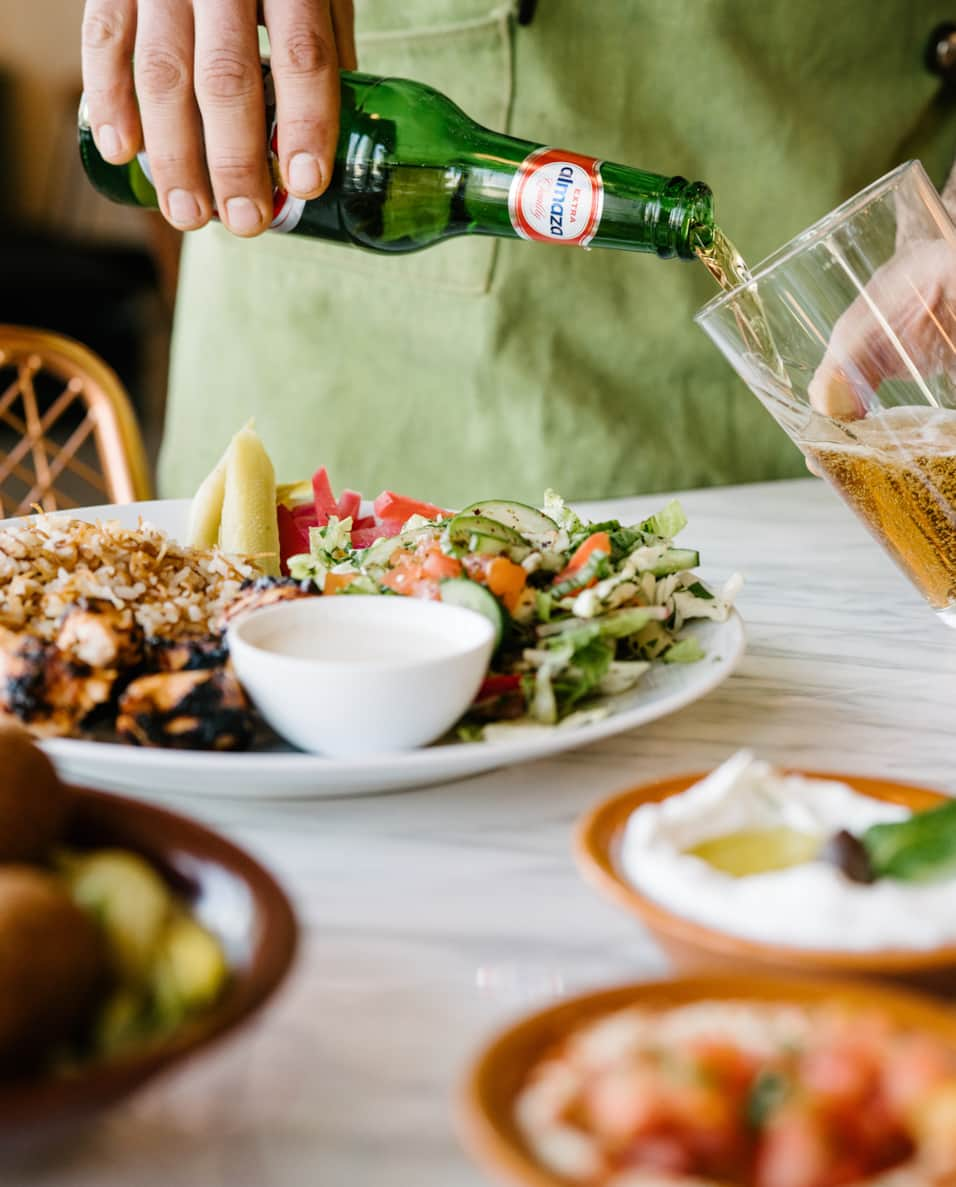 Foodie Journey
In a place that's known for its red rock landscape, it's incredible that local chefs can coax such a feast of fresh food from the desert.
Highlights
Mesa Farm Market
Hell's Backbone Grill
Farm-Fresh Dining