7 Utah Artisan Cheeses to Try Now
Visit the farmstead, or enjoy them at locals' favorite spots in the city from food trucks to fine dining.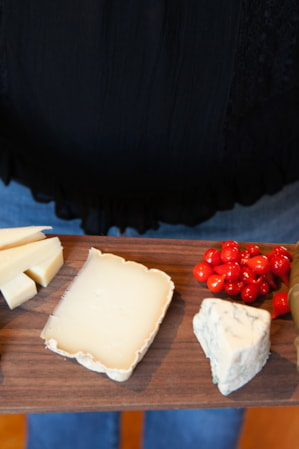 When thinking of the great cheese-making regions of the United States, Utah may not immediately come to mind. But it should. The Beehive State's cadre of artisan cheese makers is small in number but mighty talented. These producers regularly make a huge splash in the competitive pool of world cheese aficionados. Utah has a long tradition of family dairy operations and artisan cheese making, with products ranging from smoked parmesan-style hard cow's milk cheeses to creamy raw goat chèvre. Of Utah's 183 dairy farms, nearly all are family owned, operated and managed. (Read: "Utah's Dairy Dynasty")
SLC POP Chef Katie Weinner — a Midwest transplant to Utah who came west for the snowboarding years ago and now couldn't imagine living anywhere else — is pretty serious about artisanal cheese. Especially Utah cheese. You may remember her waxing poetic about the delights of dairy during her stint on "Top Chef" season 12 in Boston. When she's not chef-ing and cheese making at a fly-fishing lodge in Montana, Chef Weinner hosts twice monthly pop-up events at Salt Lake venues like art galleries and after-hours cafés, and she prefers Utah cheeses for several memorable dishes. She told me of Beehive Cheese, "I remember tasting their Teahive cheese for the first time and being blown away! My instinct was to pair honey 'caviar' with the cheese as an 'amuse.'" (An "amuse-bouche" is a savory bite of food to tease the palate before a meal.) This was the perfect bite for the pop-up since it showcased local, artisanal creative cheese with the modern technique of spherification using local honey in the 'caviar.'" (Read: "Utah Food Trails - Honey, Fruit, Burgers & More")
There's a little bit of something for everyone at all levels of production, and for cheese lovers of all preferences. A bit of dairy terminology geekery — the American Cheese Society designates "artisan" cheeses as those made mostly by hand in small batches; "farmstead" cheeses are made only from the milk of animals raised on site. Utah has stellar examples of both. From the aforementioned Beehive Cheese having national distribution, to Randy Ramsley's raw goat French Alpine-style Mesa Tomme pressed one wheel at a time in the Mesa Farm market's tiny farmstead kitchen overlooking red rock cliffs. Fortunately for travelers who may not have the time or ability to make the beautiful trek to Uintah or Caineville, there are plenty of purveyors keeping the sourcing close to home in the most delicious ways, with Utah cheese showing up at farmers markets, specialty food stores and on menus across the Wasatch Front, from food trucks to fine dining. Just keep in mind that most of the spots mentioned here are fans of the farm-to-table philosophy, so menu items and products change with the seasons and availability.
Creameries listed by location from north to south.
"Utah cheese is showing up at farmer's markets, specialty food stores and on menus across the Wasatch Front, from food trucks to fine dining."
Rockhill Creamery
Richmond
Farm store open June through mid-October:
Saturdays only, 10 a.m.–1 p.m.
563 S. State St.
Richmond, UT 84333
(435) 258-1278
rockhillcheese.com
Anchored by a meticulously restored 1893 granary and picturesque historic buildings, the Rockhill Creamery farmstead and grounds are the epitome of agricultural nostalgia, complete with verdant mountain backdrop. "Sound of Music" fans, you'll feel right at home. Starting in July of 2019, Rockhill Creamery began sourcing milk from Cache Meadow Creamery (Cache Valley is famous for its dairy heritage, as celebrated by the annual Cache Valley Cheese & Dairy Festival). Rockhill's "girls": a half-dozen Brown Swiss cows, each as sweet as can be (except for Bess, she's a bit cantankerous), moved to Cache Meadow Creamery, where they are happily enjoying their pasture-grazing lives . Co-owners Pete Schropp and Jennifer Hines oversee the entire creamery's operations, with Schropp managing the farm day-to-day. Cheese maker Hines has her hands in the process from the raw (unpasteurized) milk start to underground cave finishing wheels of gouda, edam, Swiss and French alpine-style cheeses all exhibiting truly unique depth of flavor. The Creamery hosts a popular Harvest Market at the farm on Saturdays from June through mid-October. Guests can visit the retail store to buy:
artisanal cheese
local honey
fruit preserves
soaps
The open air market features:
fresh local produce
craftspeople
hand-crafted popsicles (a fan favorite)
live music


Can't get up to ridiculously gorgeous Richmond? Find Rockhill Creamery goodness here:
At the foot of Heber Avenue in Park City is one of the state's gems for farm-to-table delight, HANDLE. Chef Briar Handly's food has been recognized in The New York Times, Forbes, The James Beard Foundation and Food & Wine, and HANDLE has won "Best of State" in Salt Lake Magazine. They've also got some legitimate cred with locals, as evidenced by being Salt Lake City Weekly's Reader's Choice for top Park City dining. Chef de cuisine Matt Nelson regularly uses several Utah artisanal cheeses on the menu, including a special that featured a serious gilding of Rockhill Creamery's cave-aged alpine-style cheese melted onto their insanely satisfying Bavette Steak Sandwich. HANDLE: 136 Heber Ave., Park City | (435) 602-1155 | handleparkcity.com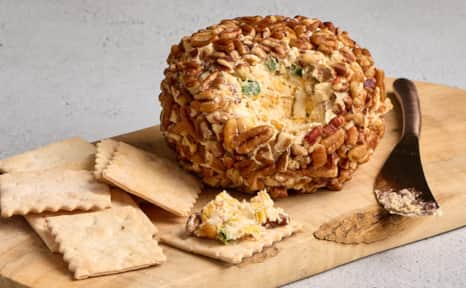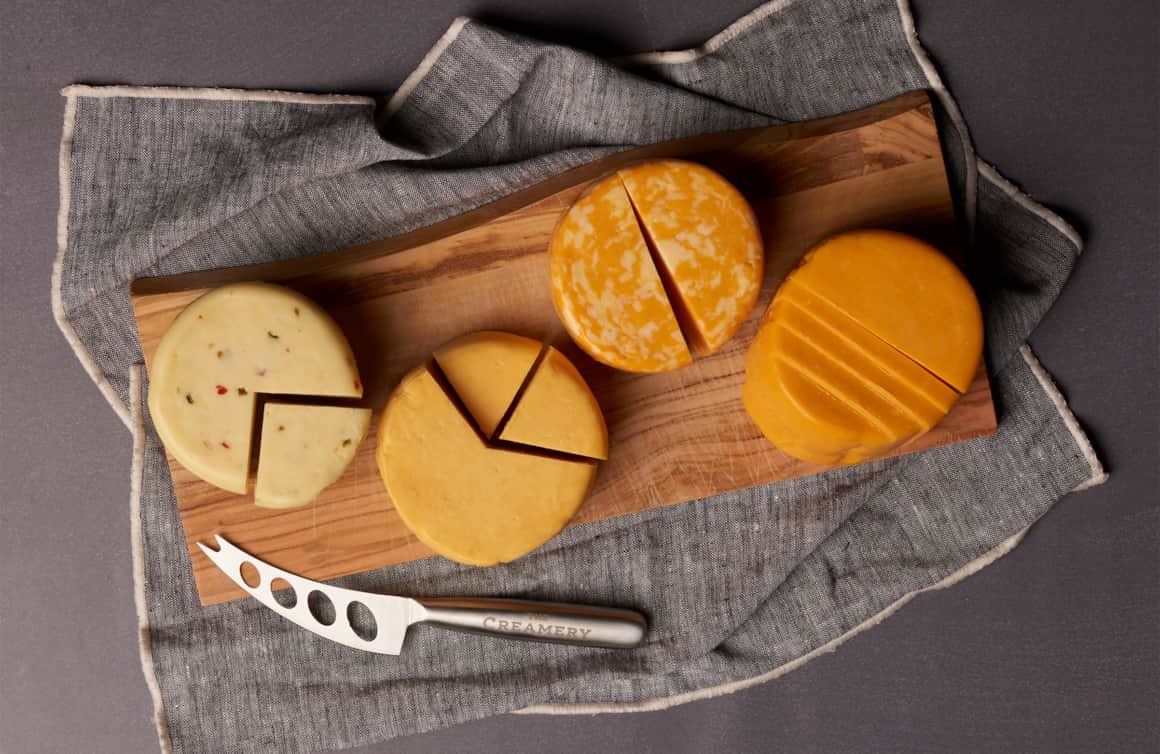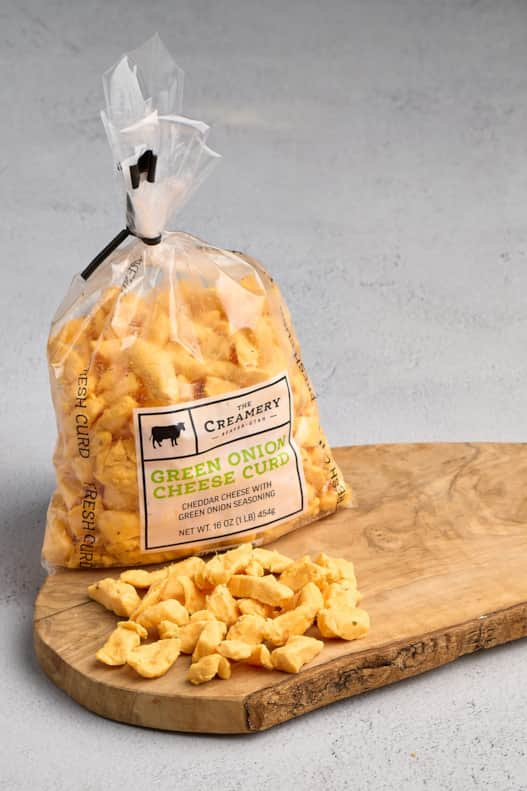 The Creamery
Beaver
The Creamery Retail Store
Open daily, hours vary
165 S. 500 W.
Beaver, UT 84713
(833) 796-4551
thecreameryutah.com
If you're driving south from Salt Lake City for a red rock adventure, you may actually spot The Creamery from the I-15 in Beaver. Opened in the fall of 2018, the 11,250 square feet retail store offers products ranging from farm-fresh cheese to ice cream and other Utah-made foods. While the store is new, the cheese legacy in Beaver dates back to 1952 when local farmers built a cheese plant. All cheese products are still made at the local plant, with milk supplied by neighboring family farms.
Visitors to The Creamery will discover a variety of locally-made cheeses, including cheddar, pepper jack, colby and gouda, as well as their signature – and very popular – cheese curds. Limited production runs of Jalapeño Jack and Fiery Jack have proven so popular that they're now available year-round. If you're lucky, you may also catch small batch productions of other specialty flavors, including Green Onion Cheddar Cheese or the Jalapeño Bacon Cheese Ball. The Creamery ships nationwide; find available cheeses, accompaniments and more at thecreameryutah.com.
Explore and find:
Locally-made cheeses
Utah-made accompaniments including honey, jams, cured meat, chocolates, caramels, fudge and more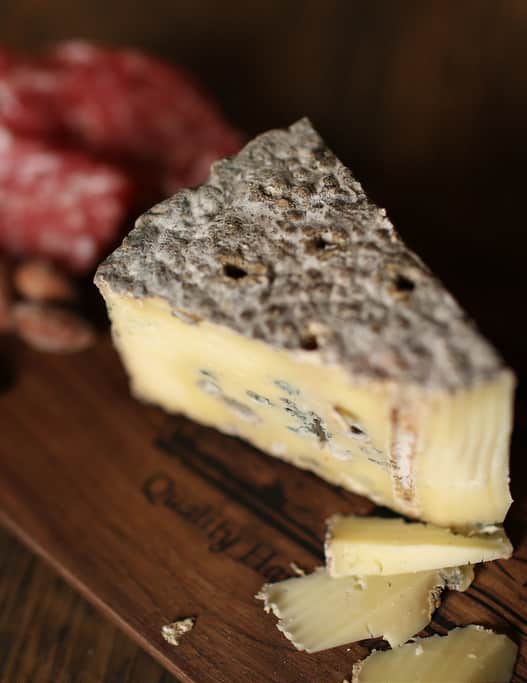 Gold Creek Farms
Woodland
Retail shop hours vary by season. Call ahead to confirm availability:
6297 E. Bench Creek Road
Kamas, UT 84036
(435) 783-5815
goldcreekfarms.com
"I think 80 percent of the burgers on Main Street in Park City have our cheese on them," Gold Creek Farms' cheese maker Fernando Chavez-Sandoval laughingly told me. And it's on almost every charcuterie board in town, too, with their Woodland Blue Cheese being one of the few Utah-produced artisan blues available. Their repertoire embraces everything from fresh mozzarella and feta to hard cheeses like smoked Romano. A visit to the ranch just outside of Kamas is worth the trip, especially when at the end of the drive you'll be tasting a sample board with selections such as Chartufo Truffle Cheddar, Cherry-Sage Cheddar and bold Smoked Parmesan, an award-winner at both American Cheese Society and World Championships. (Read: "Fresh Tracks in Kamas – Utah's Snowcountry")
Can't make it out to Kamas? You'll find Gold Creek Farms cheese all over the state:
Both the High West Saloon in Park City and The Refectory dining room at High West's Wanship Distillery (read a feature story on this distillery) regularly include Gold Creek Farms artisanal cheeses on their charcuterie boards and burgers. The bold flavors of Gold Creek cheeses are perfect with a whiskey tasting flight or a refreshing cocktail. Plus, the views can't be beat. High West Distillery: 27649 Old Lincoln Hwy., Wanship; High West Saloon: 703 Park Ave., Park City. Contact for all High West locations: (435) 649-8300 | highwest.com
Chef Tyler Stokes brings tons of local flavor to the Millcreek neighborhood at Provisions, not far from the base of both Big and Little Cottonwood Canyons. And he's using Gold Creek Farm and other local cheeses all over the menu. Both traditional and smoked Gold Creek Cheddar are often on the gorgeous charcuterie board. And a recent highlight: local kale salad greens, lightly dressed and generously gilded with shaved Gold Creek Smoked Parmesan. Don't miss one of the best Sunday brunches in town at Provisions, where you'll find people wearing everything from fancy church clothes to ski gear après an early mountain run, lounging on the patio with craft cocktails in hand. Provisions: 3364 S. 2300 East, Salt Lake City | (801) 410-4046 | slcprovisions.com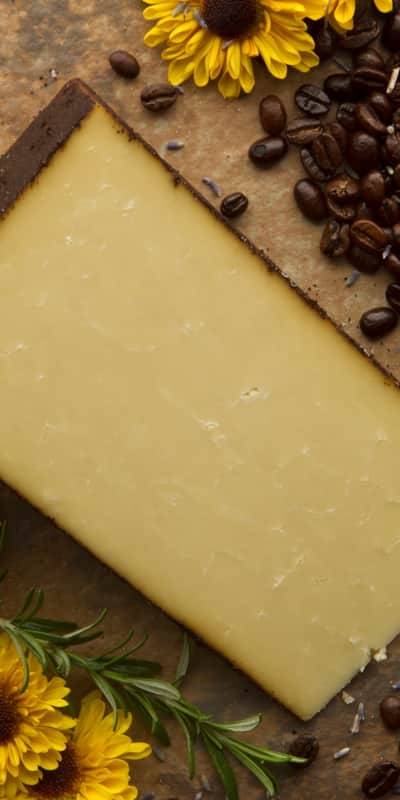 Beehive Cheese
Uintah
Retail Shop open year-round:
2440 E. 6600 South, Suite 8
Uintah, UT 84405
(801) 476-0900
Monday–Friiday, 9 a.m.–5 p.m.
Saturday, 10 a.m.–4 p.m.
beehivecheese.com
It's all about community for the makers of Beehive Cheese. Brothers-in-law Pat Ford and Tim Welsh started the company in 2005 with a hand from the dairy experts at nearby Utah State University. Milk for Beehive's production comes from Wade's Dairy, a fourth-generation Holstein- and Jersey-cow operation just 10 miles from the Beehive Cheese production facility. Their hand-rubbed artisan cheeses get bonus points and gold stars for originality and creativity, and their cheddars have garnered particular international attention. Barely Buzzed — a lavender and espresso rubbed hard cheese with a smooth creamy texture and full-bodied flavor — is their most popular offering. The Barely Buzzed, along with Beehive's Apple Walnut Smoked and Promontory Cheddar medaled in the 2016 World Cheese Awards in London, and many more from Beehive's super-creative roster have also won American Cheese Society awards. Attached to the creamery, the retail shop at the mouth of Weber Canyon is open every day but Sunday. Locals know that Monday-Wednesdays after 2 p.m. are the prime time to pick up a packet of super-fresh squeaky cheese curds straight from the creamery, and visitors can often find experimental varieties not usually available to the public.
Find Beehive Cheese on the menu:
At Pallet Bistro, a cozy and elegant spot on the west side of downtown SLC, local cheeses and charcuterie play a starring role on their stunning boards (you can also do either/or) alongside grilled bread and house-made preserves and pickles. Beehive's Promontory Cheddar even made an appearance in award-winning bartender Bijan Ghiai's rum-based spin on an old fashioned he calls "Ham & Cheese," made with two kinds of exquisite Hamilton rum, demerara sugar and garnished with a chunk of salty duck fat-rubbed Beehive cheddar from the nearby Caputo's Market cheese cave. You can always expect to find win-win parings featuring local cheeses at Pallet. Pallet Bistro: 237 S. 400 West, Salt Lake City | (801) 935-4431 | eatpallet.com
A Foothills/East Sugar House neighborhood favorite, Harbor Seafood & Steak Co. serves up some of the freshest seafood in our landlocked state, all with style and a smile. Terrific cocktail menu and a bustling patio make for perfect warm-weather dining. And Harbor nails the comfort food corner of the local market on the bleakest of blustery winter nights with generous offerings of a stellar clam chowder and a decadent take on mac and cheese made with penne, white Beehive Cheddar and tons of succulent crab meat. Harbor Seafood & Steak Co.: 2302 Parley's Way, Salt Lake City | (801) 466-9827 | harborslc.com
"Six generations of the Drake family have farmed at the same spot in West Jordan since 1880, making Drake Family Farms one of a handful of operations with a "Utah Century Farm" designation."
Drake Family Farms
West Jordan
Self-serve (cash only) market:
1856 Drake Ln.
West Jordan, UT 84084
(801) 255-6455
drakefamilyfarms.com
Six generations of the Drake family have farmed at the same spot in West Jordan since 1880, making Drake Family Farms one of a handful of operations with a "Utah Century Farm" designation. The Drakes started raising goats in the 1970s, and in 2000 became licensed for goat milk production. Since then, they've been making natural European-style yogurt and raw-milk cheeses like feta, ricotta, mozzarella and seven varieties of fresh chèvre. They're also one of the state's few licensed producers of raw goat milk for public sale, making them a favorite of local chefs, home cooks and soap-making crafters sourcing raw materials for their own projects (available only at the farm store, and purchasers must sign a waiver). A visit to the tiny self-serve farm store is worth a trip to the west valley if only for the selfie opportunities alongside frolicking baby goats in the nearby shady enclosure. Just don't forget to bring cash (including some small bills); you'll be paying for that fragrant hand-milled goat milk soap or delicious chilled strawberry yogurt smoothie via a padlocked dropbox if the store-tender isn't around.
Find Drake Family Farm on the menu:
At locals' favorite Nostalgia Cafe, you'll find yerba mate-sipping college students sitting alongside Capitol Hill lobbyists in suits, all enjoying fresh prepared-to-order treats like house-made granola with yogurt and fruit, warm crepes and hearty sandwiches. In the heart of downtown SLC, it's a neighborhood spot filling the gaps of both early morning and late-night noshing. The friendly staff go out of their way to make sure guests feel welcome to linger on the comfy couches or bring in a laptop for some mid-day remote work. Bonus: lots of Drake Family Farm goat milk goodies on the menu, from fresh yogurt to tangy chèvre spread or ricotta-filled crepes. Nostalgia Cafe: 248 E. 100 South, Salt Lake City | (801) 532-3225 | nostalgiacoffee.com
In Salt Lake City, HSL (Chef Briar Handly's sister spot to HANDLE Park City) serves up lunch and dinner to crowds of regulars in a beautifully designed modern space. With on-point cocktails and a sunny patio, HSL's casual fine dining menu features seasonal ingredients in creative and delicious presentations. Our family favorites? Wood-fired pizzas and bone-in elk chops. They also have several Utah artisan cheese makers represented on their popular charcuterie board and beyond. Chef de cuisine Drew Fuller once used Drake farmstead products as the base for Wild Mushroom Toast, topped with goat's milk ricotta, green garlic, ranui spinach and foraged mushrooms. Locals' tip: call ahead for Saturday and Sunday brunch reservations. They fill up fast, though the always-cheerful hosts do their best to squeeze in walk-ins. HSL: 418 E. 200 South, Salt Lake City | (801) 539-9999 | hslrestaurant.com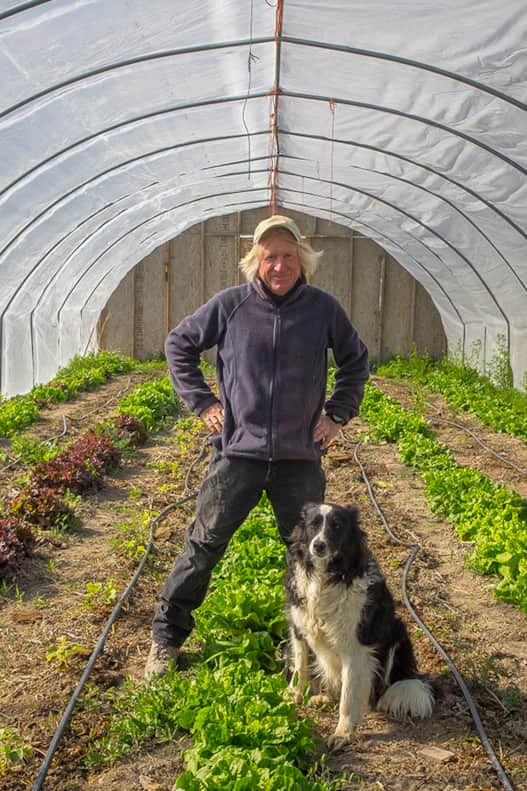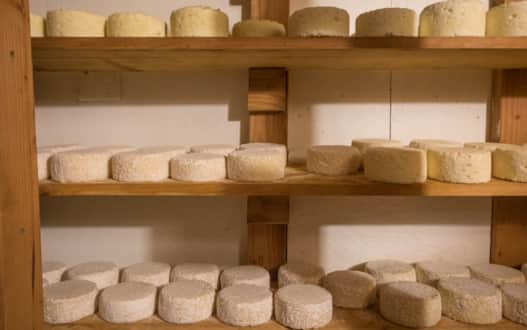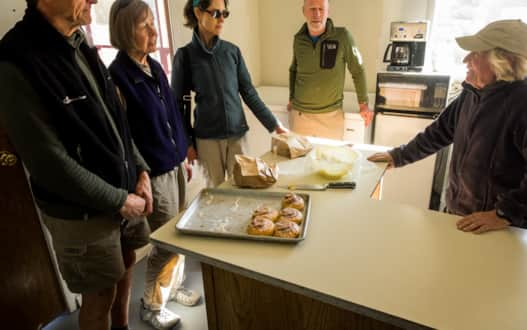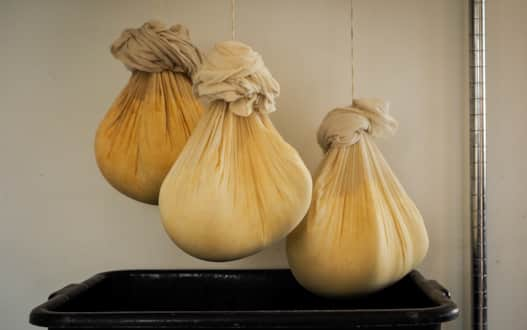 Heber Valley Artisan Cheese
Midway
Heber Valley Artisan Cheese Retail Store
September–May: 10 a.m.–6 p.m. (closed Sunday)
June–August: 10 a.m.–8 p.m. (closed Sunday)
920 River Road
Midway, UT 84049
(435) 654-0291
hebervalleyartisancheese.com
Although I'd been enjoying Heber Valley Artisan Cheese for years, I found the farm store by complete serendipity after an early morning spent fly-fishing the Provo River. Zipping through the Midway River Road roundabout on my way home I saw the word "CHEESE" spelled out in huge letters on the side of a red barn. Yes! Bonus: a hearty toasted cheese sandwich hit the spot on a blustery day. It's a must-stop for anyone visiting historic Midway, and is just a short drive from Park City. For almost 100 years, the Kohler family has been raising dairy cows and making cheese in Heber Valley, and they're justifiably proud of their legacy of agricultural stewardship in Utah. Thirty-minute tours led by Heber Valley's cheese maker and farmer, Grant and Russ Kohler, are held every Tuesday afternoon (and require a 24-hour advance registration; call the number above for details). The Kohlers also teach cheese making classes about once a month, where participants learn how to make fresh cheeses like mozzarella and take home a care package of delicious treats. Or, register for one of their tasting events held the second Friday evening of each month. Read about Heber Valleys's close-to-home outdoor recreation and stunning dark skies.
Heber Valley Artisan Cheese is a long-time local favorite. You'll find it everywhere on small plates at bars to fine dining:
Whether dining in downtown SLC at the original Copper Onion, in the elegant attached bar Copper Common, or at the bustling Holladay Copper Kitchen location, you'll find tons of Utah ingredients anchoring all of the menus. And Heber Valley Artisan Cheese is a big part of that story. Chef de cuisine at Copper Onion, Justin Nelson, loves taking local ingredients and turning them into something completely new. As a recent special, Chef Nelson used Heber Valley's traditional Finnish juustoleipä (a kind of squeaky toasting cheese cooked directly on a heat source) with local greens and coconut rice to make a spin on Indian curry comfort food with their version of saag paneer. Copper Onion & Copper Common: 111 E. Broadway, Salt Lake City | (801) 355-3282 | thecopperonion.com; Copper Kitchen: 4640 S. 2300 East, Holladay | (385) 237-3159 | copperkitchenslc.com
Mesa Farm Market
Caineville
Open seasonally: mid-March to October 31st.
Mile marker 102, Highway 24
Caineville, UT
(435) 456-9146
mesafarmmarket.com
Don't blink or you'll miss it. Affectionately known as the "little purple store on Highway 24," the Mesa Farm Market sits near mile marker number 102 on a long and windy stretch of road east of Capitol Reef National Park. There, legendary cheese maker Randy Ramsley has been nurturing his sustainable farm, vegetable greenhouse, fruit orchards and a happy gaggle of free range hens for two decades. Along the way, he acquired four goats, which within a few seasons grew to a small herd. He started making cheese the old-fashioned way, with raw milk, patience and lots of love for the craft. Now, the 30-some milking does at Mesa Farm are the source of some of the most full-flavored farmstead cheeses in the western U.S., with Ramsley making feta, chèvre and a spectacular French alpine-style tomme. Read the feature story
Products for sale at the Mesa Farm Market vary by season and availability, but count on that delicious cheese, organic pour-over coffee made to order and the freshest salads in the county topped with amazing feta. Don't forget to pick up a couple loaves of hearty fresh bread or a couple of cinnamon rolls (all baked in the farmstead's brick oven) for the road. (Read:"Utah's Unexpected Pit Stops")
Find Mesa Farm Market on the menu:
Any list of farm-to-table favorites in Salt Lake Valley wouldn't be complete without PAGO, a snug and gracious spot in the charming and walkable 9th & 9th neighborhood (which is local shorthand for 900 East and 900 South). Since 2009, owner Scott Evans has been elevating the quality and consistency of casual fine dining in the city, offering an ever-changing seasonal menu with a bit of flair. You'll often find Mesa Farm tomme on a beautiful charcuterie board, and if you're really lucky, some Mesa Farm "Barely Legal" — a rare 60-day aged raw goat cheese. PAGO also has a very thoughtful and dynamic wine list, named by Wine Enthusiast as one of America's "100 Best Wine Restaurants." Check out the "events" page on their website to attend limited-seating guest artisan dinners featuring local and international cheese makers, farmers, wine makers and exclusive "pop up" dinners featuring visiting chefs. PAGO: 878 S. 900 East, Salt Lake City | (801) 532-0777 | pagoslc.com
Because Mesa Farms gives their goats a good rest over the winter, cheese production shuts down from November until early spring. That makes their superlative cheeses a little tough to find, well, anywhere. Best bet? Caputo's Market and Deli, a second-generation purveyor of artisan foods and a Utah institution for all things quality. Find everything from charcuterie to fine chocolate. True story: award-winning charcuterie brand Creminelli Fine Meats started in the Caputo's basement. At their two cheese caves, affineur Antonia Horne — that'd be a professional cheese aging expert — oversees the optimal care of Mesa Farms cheeses alongside hundreds of offerings from all over the world. And they know their stuff: current CEO Matt Caputo is a Certified Cheese Professional (CCP, the equivalent of a cheese sommelier), and sits on the board determining questions for the CCP exam. Of the feta, chèvre, tomme and other cheeses produced by Mesa Farms Matt Caputo says, "It's inspiring. This is the way cheese tasted 100 years ago." Market & deli locations: Downtown SLC, at the University of Utah Campus, 15th & 15th neighborhood (1500 East and 1500 South) and in Holladay. (Read: "Craft Chocolate Capital of America: Utah's Culture of Cacao")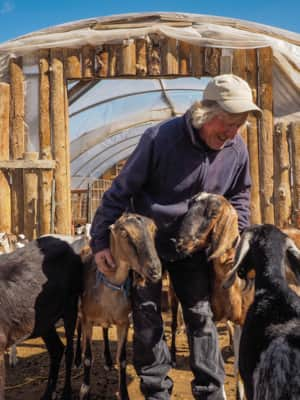 Utah's Unexpected Pit Stops
You're doing it wrong if you think road trip pit stops are boring layovers on your way to more exciting destinations. How many of these hidden gems have you been to? Here are 11 mini-adventures to check off your list next time you're road-tripping through Utah.