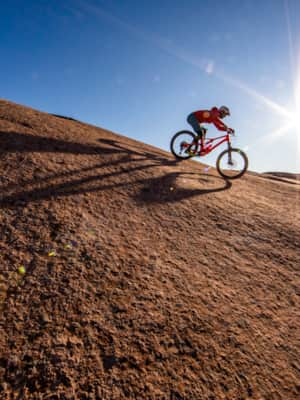 Winter Mountain Biking in Southern Utah
If you love mountain biking in the spring and summer, why not give it a try during the winter this year? In Southern Utah, mountain biking happens all year long thanks to the mild weather and various trails.
Top Mountain Biking Basecamps
Park City
Park City is the world's only IMBA Gold-level riding destination. IMBA bestowed this accolade on Park City for the diversity of trails, the bike-friendly culture, the proximity of the downtown to trailheads and the amenities for travelers. Park City has hundreds of miles of trails to explore, almost all of which can be easily accessed from downtown without needing a car. Cross-country riders will want to ascend Armstrong to jump on the Mid Mountain Trail, or climb higher to join the Wasatch Crest Trail. Downhill riders will want to look to the lift-served downhill trails at Park City Mountain and Deer Valley resorts and recreational riders will find the wider singletrack at Round Valley to be the perfect speed for a casual day on the trails.
Salt Lake City
While not quite as compact as Park City, Salt Lake City still offers great access from just about anywhere in the city. The Bonneville Shoreline Trail (BST) encircles the foothills to the east and north of the city with a growing network of roughly 100 miles of multiuse trails with dozens of trailheads throughout the valley. The most popular stretches for riders connect the Hogle Zoo with the University of Utah and another stretch between City Creek and Dry Creek Canyons, which includes the ever-popular Bobsled downhill trail. Little Cottonwood and Big Cottonwood canyons house several excellent cross-country trails in the national forest including the Wasatch Crest Trail and a growing array of singletrack rides at the area's ski resorts: Brighton, Solitude, Alta and Snowbird. These higher-elevation rides are best late June through August when the snow has melted and the wildflowers carpet the open alpine meadows.
Ogden
A growing hub for outdoor industry companies, Ogden has attracted this clientele by offering a veritable product testing lab just outside the city with trailheads stretching from minutes outside downtown deep into the mountains. Generally less crowded than other central Wasatch destinations, riding in Ogden means you have more of the good stuff, all to yourself. For years, Ogden was known as the place to challenge yourself on tough hill climbs like the Skyline trail, but in recent years, flowing cross-country trails like Sardine Peak or Wheeler Creek have grown in popularity. Close to downtown, the Bonneville Shoreline Trail offers a quick getaway while the higher up Snowbasin Resort has 26 miles of singletrack on-mountain and connects with another 50 miles of Forest Service trails, making an excellent base for exploration.
Moab
Synonymous with mountain biking, Moab is known for the classics like Slickrock, Amasa Back and Porcupine Rim. Recently, bikers are rediscovering Moab for new single tracks like the Sovereign Trail, Mag 7 and HyMasa/Captain Ahab.
Most mountain bikers use the town of Moab as a basecamp and ride from town or car shuttle to nearby trailheads. The easiest trails to ride to from town are Pipe Dream, Hidden Valley, Amasa Back or the new variant HyMasa/Captain Ahab. The Sand Flats Recreation area is only a short drive from downtown, but is quite a climb by bike to reach the Slickrock and Porcupine Rim trailheads or one of the many variants to Porcupine that have become quite popular. For riders looking for more moderate Moab rides, look north of town to Klondike Bluff or nearby Baby Steps, both excellent introductions to Moab riding. The expanded Bar-M trails provide a winding network of singletrack trails with many options to vary the length and technical challenge. Late spring (March through May) offers great riding weather, with highs in the 60s and 70s.
St. George
St. George is quickly becoming a destination for year-round Utah mountain biking, led by the popularity of Gooseberry Mesa trail network, a technically challenging trail system with slickrock, singletrack and jaw-dropping views toward Zion National Park. In the region west of town, the network of Sidewinder and Barrel Roll offer more technically moderate trails high on the fun factor. With very temperate weather all winter long, St. George has become the go-to destination for early-spring, late-fall and winter mountain biking in Utah.
Brian Head
While it may not get the attention of Moab or Park City, Brian Head Resort should be near the top of the list for any rider. Located in the southwest part of the state, Brian Head is about a three-and-half-hour drive down I-15 from Salt Lake City, about a three-hour drive from Las Vegas and 80 minutes from St. George. While it has established a reputation as a well-loved (and crowd-free) ski destination with more than 360 inches of snow each year, Brian Head has also poured its energy into establishing one of the state's best mountain bike parks once the white stuff has melted.
Whether you're visiting the area for Brian Head's seemingly endless bike options or making it part of a multi-stop Southern Utah adventure (Cedar Breaks National Monument is just five miles away), it's a must-see for bikers of all abilities. (Read: A Quick and Dirty Guide to Brian Head Area Mountain Biking)
Heber Valley
A hidden gem in Utah's mountain biking scene, the Heber Valley has great trails featuring multiple terrains without fighting the crowds. Visitors to Heber Valley fall in love with the dozens and dozens of miles of trails at the Wasatch Mountain State Park. The state park is home to one of the most iconic trails in Utah, the Wasatch Over Wasatch (WOW) Trail. This 12-mile trail is great for intermediate to expert riders as it dips through three different mountain experiences, from Alpine and thick Aspens to High Desert. Hardcore riders will earn their downhill reward but shuttling to the access points at the top is also an attractive way to experience the trail. Additionally, the Dutch Hollow System, and the Coyote Canyon Loop each offer over 20 miles of trails, giving the rider ample to explore.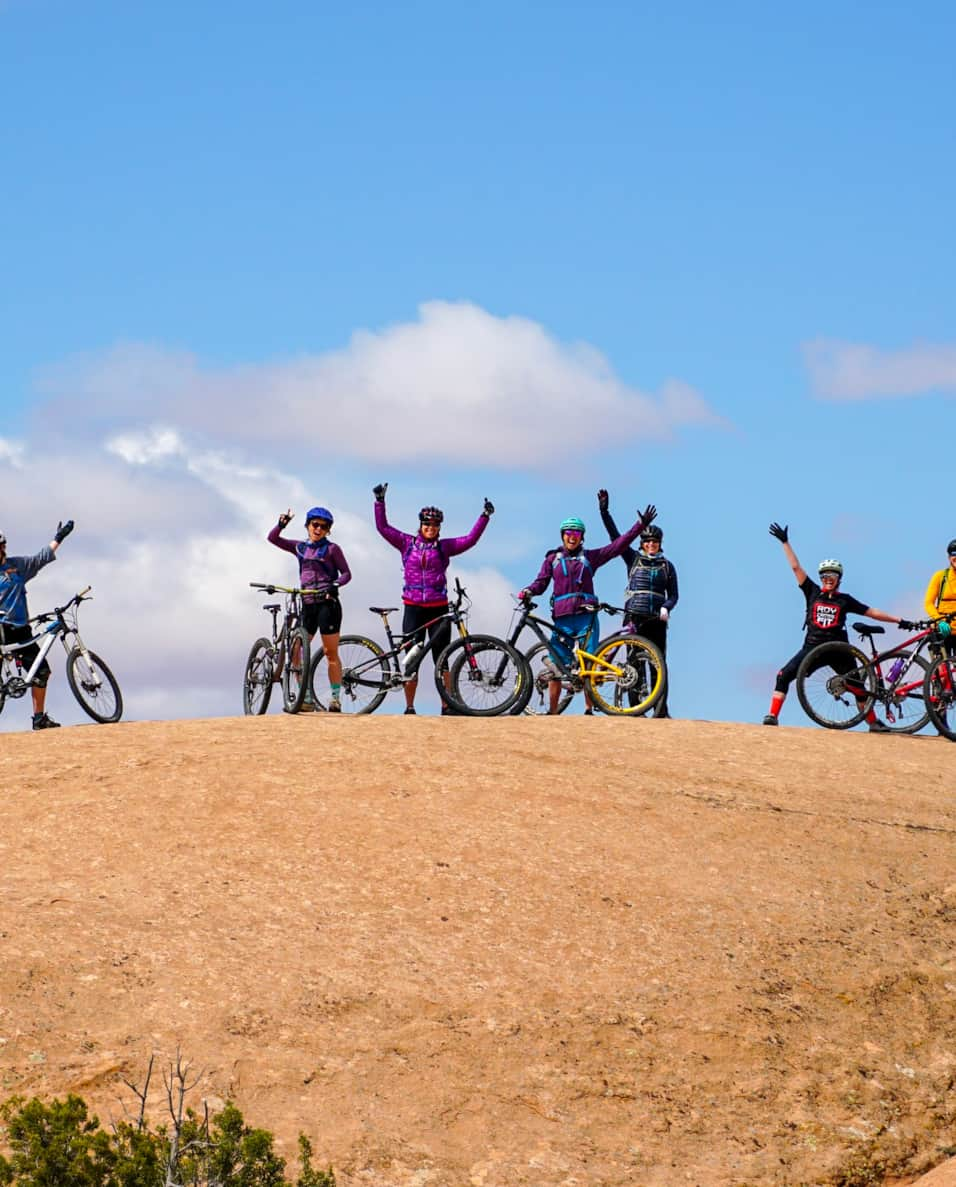 Denver to Moab: A High-Octane Weekend Road Trip
Start planning your road trip from Denver to Moab with three days of mountain biking, hiking, skydiving, rafting and experiencing the best of Moab.
Highlights
Colorado River Rafting
Moab Mountain Biking
Skydive Moab
World-Renowned Mountain Biking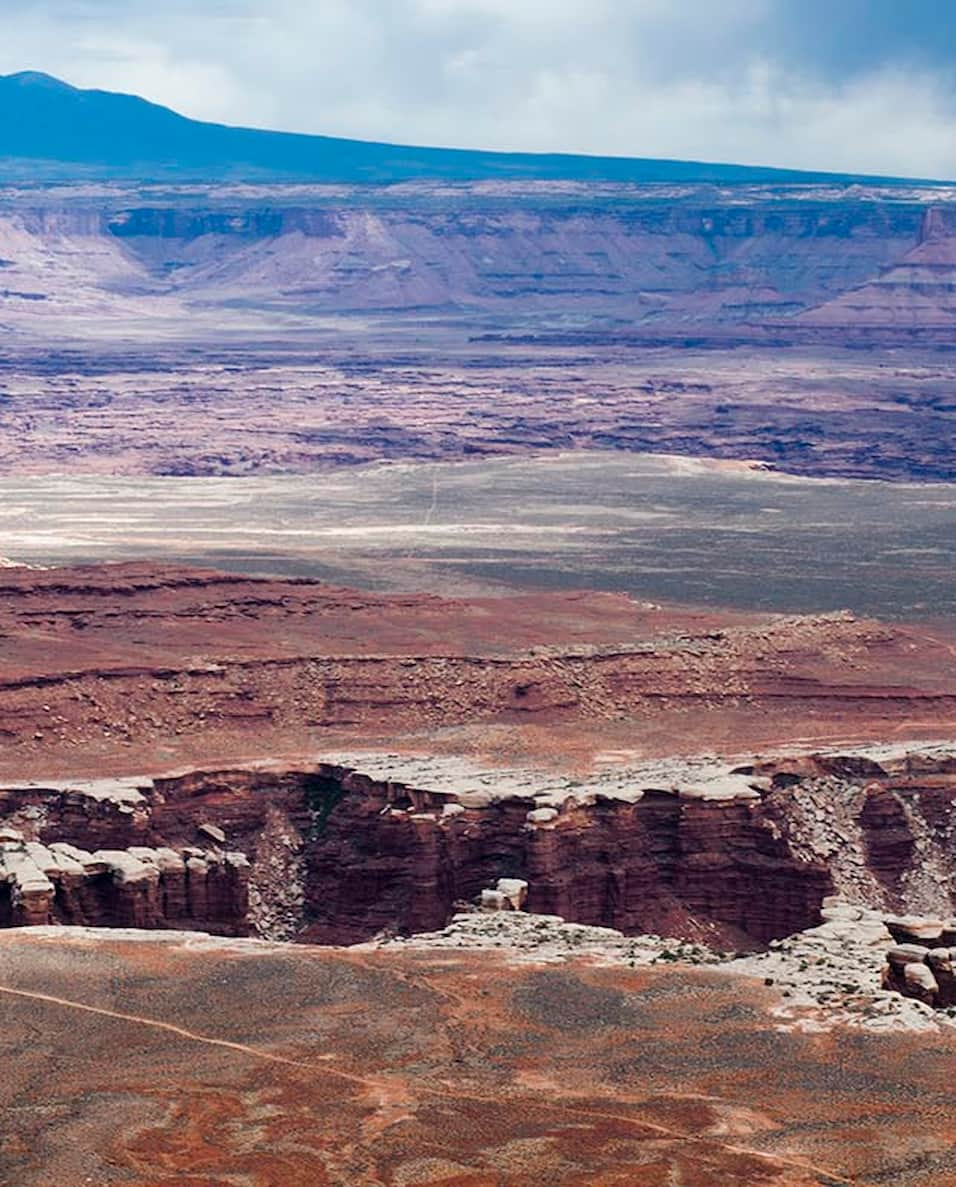 Slickrock Adventure
Discover how close Salt Lake City is to Arches and Canyonlands national parks in this three-day weekend filled with adventure options.
Highlights
Arches National Park
Canyonlands National Park
Moab Area Adventures
White Rim Trail or Colorado River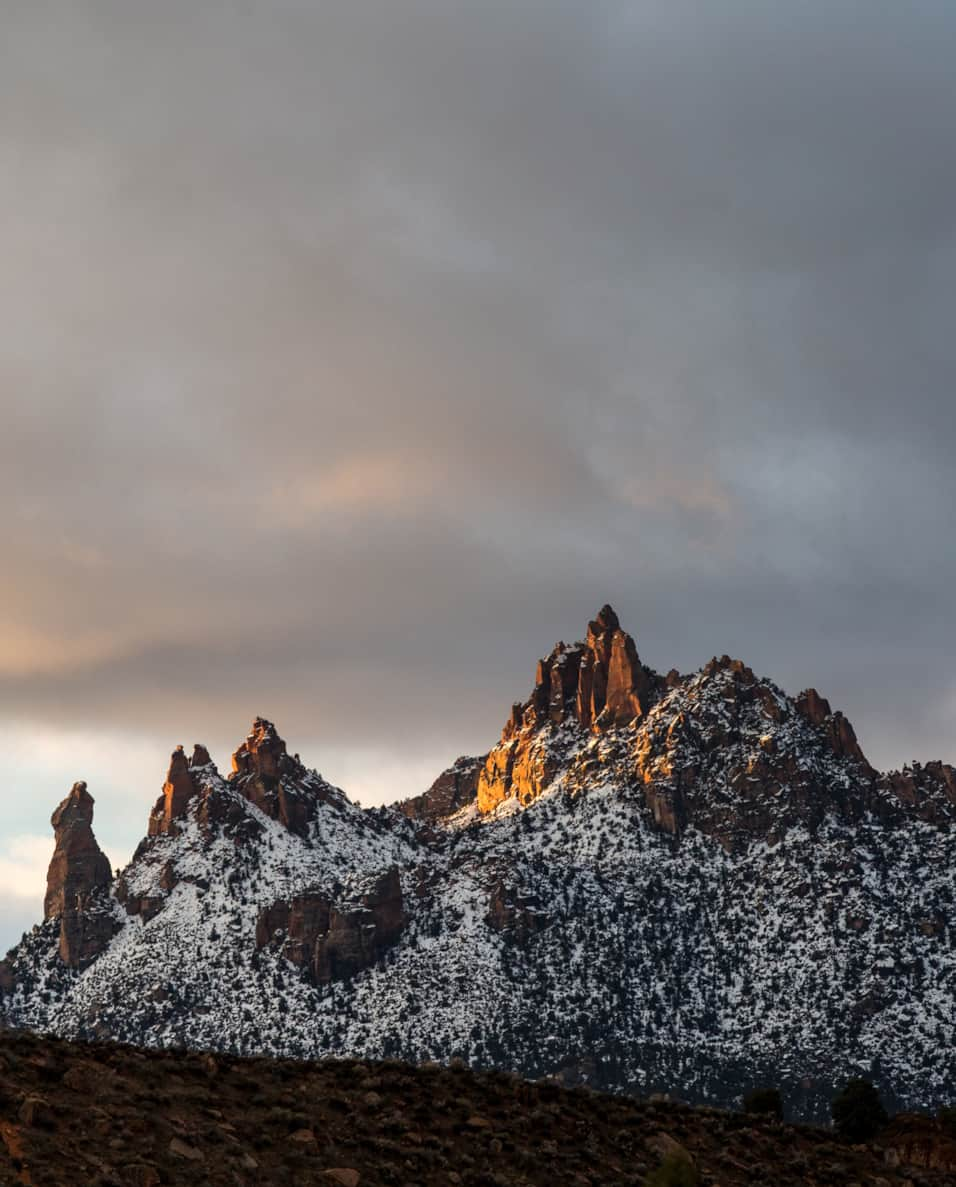 Larger Than Life: Winter in Southwestern Utah
This desert is dramatic. In a really good way. Experience the towering heights of Zion, the depths of Buckskin Gulch, the dunes of Snow Canyon, the sunset over Gooseberry. Southern Utah's wilds are wearing their winter splendor.
Highlights
Zion National Park
Coral Pink Sand Dunes State Park
Best Friends Animal Sanctuary
Mountain Biking on a Red Rock Mesa
Hike Zion's Most Iconic Trails