U.S. Federal Shutdown Information
At this time, all of Utah's national parks, monuments and recreation areas remain open.
Learn more.
3 Utah Bikepacking Routes for Beginners to Intermediates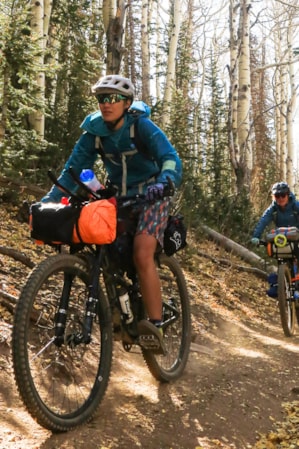 On a seven-day, 250-mile bikepacking trip from Monticello to Boulder, what did my group of hardcore lady riders discuss? The next Utah bikepacking routes we wanted to ride, of course.
The following four options span the entirety of the state. All promise immersion in Utah history, culture and ridiculous scenic beauty.
A shorter version of our trip, Blues to Bears Ears, is a perfect beginner's route, according to Dustin and Natalie Randall, Roam Industry's owners-outfitters-educators in Monticello.
Specifications for other routes come from Bikepacking Roots, the leader in exploration, route-finding and route-creation. Pick an easy one to start; then begin building your best-of-Utah-ride list. The following routes are established, but riders are always considering new ways to get lost in Beehive State bliss.
Note: Study all maps carefully and pay extra close attention to resupply locations, water along the route and weather advisories. Some trails, for example, become impassable when wet, and some high-elevation zones might receive snow into the summer months. And remember to recreate responsibly and stay on designated routes and trails. (Read more on how to travel responsibly, a shared ethic called Forever Mighty.)
Bikepacking Roots is the expert in this field, so refer to their website for detailed information on the routes included here. There you'll also find information on other segments of the 2,700-mile-long Western Wildlands Bikepacking Route, conceived in 2016 by Kurt Refsnider and others and completed in early 2019 through Refsnider's tireless (pun intended) exploration and thirst for adventure.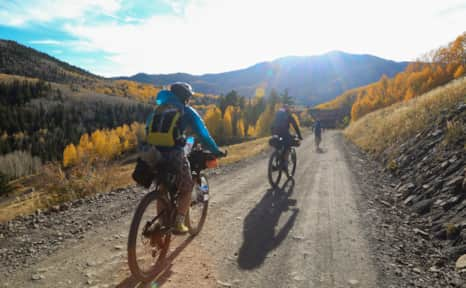 Blue Mountains to Bears Ears
Beginner difficulty
Specs: 73.6 miles, 8, 577 feet of climbing, 3 days, 2 nights
Natalie Randall and her husband Dustin take their University of Utah Introduction to Bikepacking students on this beginner route, which Dustin characterizes as "good for people who are in shape but not experienced in bikepacking," and who want a taste of bikepacking without total commitment.
The route starts in Monticello (at their storefront Roam Industry) with a climb to Cooley Pass around 10,000 feet in the heart of the Abajos (or as the locals call them, The Blues), traversing through the range into Elk Ridge on old mining roads turned scenic back-way dirt/gravel roads. You'll travel from alpine into high-desert plateau with grandiose views of Canyon Country's hidden canyons. Stop at Big Notch, where you'll straddle Dark Canyon Wilderness Area and Cottonwood Wash.
The route allows for two endings: either a technical descent with a mix of double track and slick rock, placing you at the foot of Comb Ridge; or a straight-forward descent through Bears Ears and ending at Natural Bridges National Monument. This trip is perfect to test your bikepacking gear, skills and limits. Extend days for an easier trip, reduce days for a more intermediate trip, or choose alternative routes for additional variation.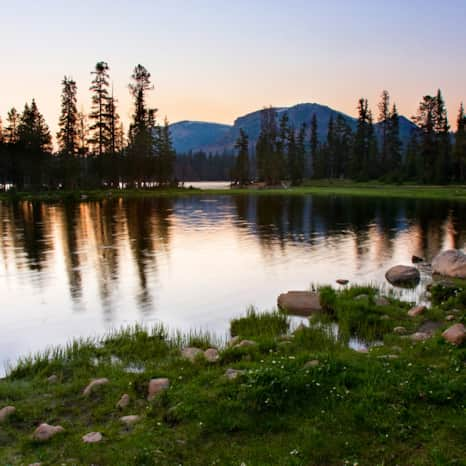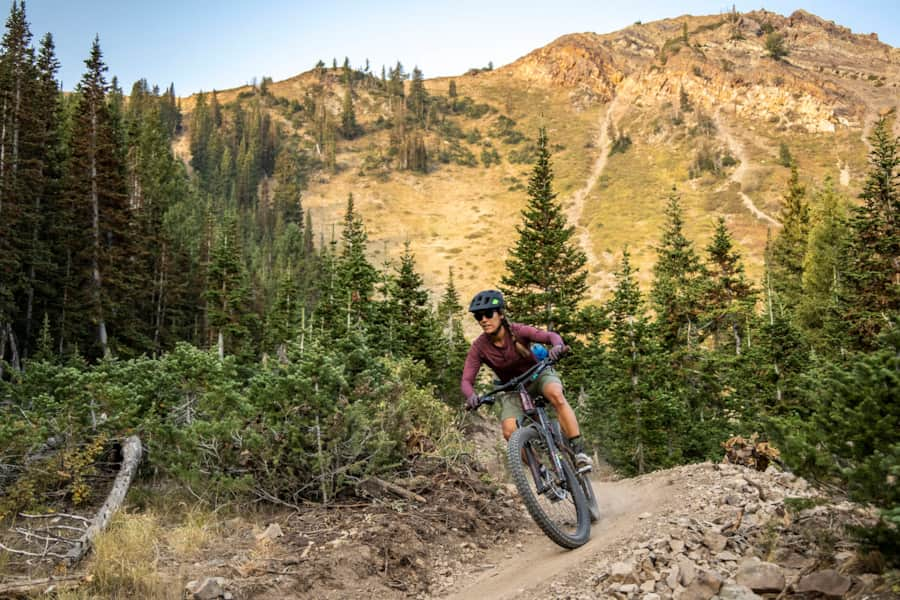 Bear Lake to Soldier Summit
Rated 4 out of 10 physical difficulty; 3 out of 10 technical difficulty by Bikepacking Roots
Specs: 250 miles, 14,500 feet of climbing, 4-6 days on average
Though a ride through Bears Ears is hard to beat, this intermediate pedal showcases an entirely different slice of Utah, starting at Bear Lake on the Idaho border. According to Bikepacking Roots, it follows the Bear River to its headwaters in the lush, green-in-summer, high-altitude Uinta Mountains.
Now you have options: Take the main Western Wildlands route (a mix of rural and developed ground) to Park City, or take the Mirror Lake Highway Alternate, which passes countless lakes and campgrounds. Plan your stops and book campsites ahead. You can join the main route near Kamas to climb rougher, steeper roads to Soldier Summit at 10,000 feet.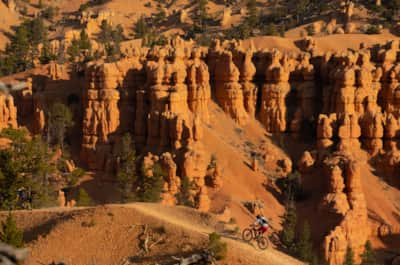 Salina to Kanab
Rated 6 out of 10 for physical difficulty, 5 out of 10 for technical difficulty by Bikepacking Roots
Specs: 210 miles, 12,600 feet of climbing, 4-6 days on average
The idea for a Utah through-hike was sparked for me on a drive from Las Vegas to my home in Nederland, Colorado, when my daughter and I hit the Awapa Plateau.
We'd come from Bryce Canyon National Park — mind-blowing — climbing from sandstone towers into alleyways of bright yellow aspens. I dreamed only of getting lost in this place for days on end, a remedy to the pandemic-created cooped-up-ness I felt. Later I found you can ride most of it.
Start in Salina, along creeks and into higher sage-covered valleys. Camp at Fish Lake; then drop to the quirky town of Loa, where you'll start a grueling 3,000-foot climb to the top of the Aquarius Plateau (Read: "Bikepacking Across the Aquarius Plateau"), and beyond it, Bryce. The route then gradually climbs to the southern end of the Paunsaugunt Plateau before dropping through a private ranch and Grand Staircase-Escalante National Monument, and blitzing the final 40 miles on smooth dirt roads and pavement leading to Kanab.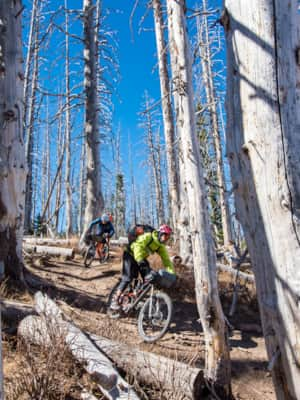 Mountain Biking Trails
High-altitude tracks run through alpine forests in Northern Utah, and southern trails wind through red cliffs to panoramic desert views. Riders at every level can find great riding across the entire state.