U.S. Federal Shutdown Information
At this time, all of Utah's national parks, monuments and recreation areas remain open.
Learn more.
Cycling Zion: Earning the Descent
Pro cyclist TJ Eisenhart finds moments of nirvana on Kolob Terrace Road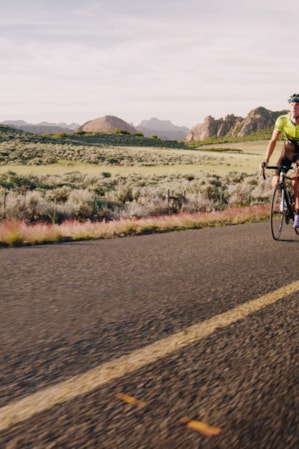 Utah cyclist TJ Eisenhart describes Zion National Park's Kolob Terrace Road as a route that changed his cycling mentality. It's a one-of-a-kind ride that transitions from red rock desert to green valley plateaus, and concludes with pines trees and the possibility of snow in the off-season.
Growing up in Northern Utah, it was mountainous, high-elevation climbs (Watch: Cycling the Alpine Loop) that got his cycling career started. But this Southern Utah route impacted Eisenhart at a pivotal point in his professional cycling career.
He was in his early 20s and searching for the answer to a question that very quickly transcends cycling: "Why is it I ride?" Eisenhart found himself challenging the belief that competitive cycling is all about winning. The reality is 99 percent of the time, in all sports, most people lose.
He found his answer while training on Kolob Terrace Road. He had already completed the 25-mile ride four times in a row. He was starting his fifth climb, and it was the evening magic hour where the red rock surroundings reach peak saturation then humbly fall into the blueness of dusk. The sun was descending behind him and the peculiar chill of a desert winter prompted him to take in his surroundings.
"All of a sudden, I turned around and saw the sun going down across all those beautiful plateaus." In that instant it clicked. "This is why I ride," he said, for moments of "oneness with mind, bike, body and soul."
"It's worth riding for five hours to get one second like that."
He describes encounters like this as moments of purity, even nirvana. "It's worth riding for five hours to get one second like that."
He's had many moments, many revelations just like this, while suffering the climb — or with TJ's mindset, earning the descent — on Kolob Terrace Road. The possibility of those moments is why he returns to this route again and again.
It's a route that you don't want to spend looking down at the latest technology. In fact, Eisenhart's advice is to turn your devices off. "Why ride somewhere beautiful when your focus is purely on your specs?" he asks.
Though let it be clear, relishing the moment doesn't mean you can't push yourself. There's no getting around it, this route is a challenging climb. Eisenhart comes here to train for professional cycling stage races after all.
But the reward and the balm is all around you: Zion National Park. Don't forget, as you look out over the high country meadows and jagged red cliffs, that one of the great joys of being on a bike is you can take it at any pace you'd like. Soak it in.
The Route
Kolob Terrace Road enters and skirts the western edge of Zion National Park. The ride climbs around 5,000 feet, and covers 25 miles. The toughest portion of the climb averages an 8.4 percent grade.
This map of the 25-mile route outlines TJ's preferred approach: from Virgin to Kolob Creek Reservoir. Learn more about cycling in Zion.
Tips from TJ
This is a great climb if you're coming from sea level. You don't have to worry as much about the effects of altitude as you do on some of TJ's favorite Northern Utah climbs.
Take this ride at your pace. Find your rhythm and what's comfortable. When the climb feels hard, remember that it will reward you, and there are flat, rollings areas to break it up.
Bring food and water. But do stop at River Rock Roasting, TJ's go to after a hard day of training.
Take off your technology." "Why ride somewhere beautiful when you're looking down at your watch and specs?"
When you're suffering during the climb, find your awareness. Study the changes in the landscape.
Stop into Virgin and Hurricane, TJ's favorite "bike-loving communities."
For repeat riders, or gravel grinders, take the left hand turn above Smith Mesa (Smith Mesa Road), which turns into a great packed dirt road. It loops around Smith Mesa for a 25 mile loop. Take an extra tube or throw on a heavier tire and give it a try.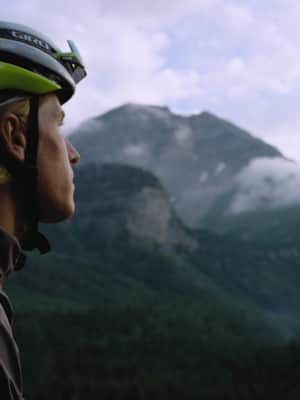 Cycling the Alpine Loop
Describing one of his favorite sections on the Alpine Loop, professional cyclist TJ Eisenhart says, "You come around a right bend and the whole mountain range seems like it's giving you a bear hug. It just opens up."