Riding With TJ Eisenhart
Utah pro cyclist rides in his "backyard" Tour of Utah and shares pro tips for following along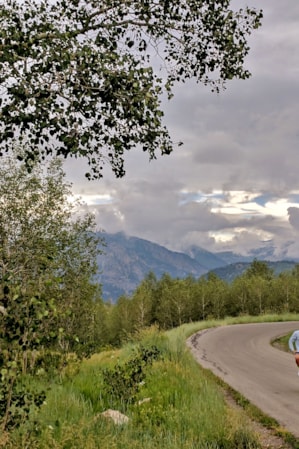 In 2016, pro cyclist and Utah native TJ Eisenhart had a breakout performance at the Larry H. Miller Tour of Utah, finishing 7th overall in the general classification as part of the BMC Racing Team and being recognized as a Fan Favorite.
Visitors to Utah can join local spectators at any of the seven stages Sunday Monday, July 31 to Sunday, August 6. All seven stages are clustered in Northern Utah in 2017, which means easy access to the whole tour. TJ points to the climb up Little Cottonwood Canyon to Snowbird Ski and Summer Resort and the Salt Lake City circuit as two terrific stages to catch the tour in person, but welcoming host cities and resorts for every stage offer spectator action both at the starting line and during the exposition of sponsors, teams and exhibitors at the finish line.
In addition to showing up for the sideline action, the best way to follow the Tour of Utah action from start to finish is with the Tour Tracker® app either on the web or on a mobile device — there are versions for both iOS and Android. In addition to the Tour Tracker, broadcast partner FOX Sports Network adds 21 hours of national programming in 2017, including 10 hours of live coverage.
Get Out the Bike and Ride
Meanwhile, cyclists who get the itch to get out and ride can check out the Cycling Utah With TJ Eisenhart itinerary and more cycling routes below. TJ's itinerary features some of his favorite rides near his hometown. One of them, the Alpine Loop, is a central feature of Stage 6 in the 2017 race. Our Cycling the Road to Mighty itinerary covers some of the iconic red rock landscapes of southwestern Utah where previous races have toured.