U.S. Federal Shutdown Information
All of Utah's Mighty 5 national parks will remain open.
Learn more.
Craft Chocolate Capital of America: Utah's Culture of Cacao
Meet chocolate expert Matt Caputo and Utah Chocolate Society's cacao intelligentsia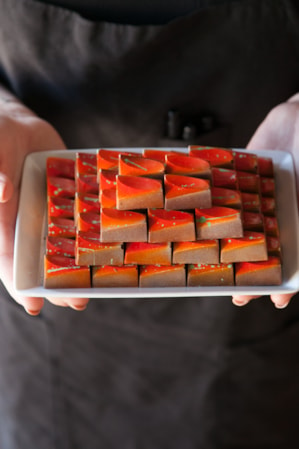 "Sophisticated and harmonious. It reminds me of Vivaldi."

"Edgy. Not too refined," like the Ramones.

Are we in a music appreciation class? Nope. We're at a sold-out chocolate and cheese tasting seminar at Caputo's Market's cozy 15th & 15th (1500 East and 1500 South in Salt Lake City) neighborhood store on a breezy summer Thursday night. And that'd be the lingo chocolate expert and Utah native Matt Caputo uses to describe the sensory experience of tasting really good cacao.

"I can't pick a desert island chocolate, just like I can't say I have a favorite song," says Caputo. "Sometimes you're in the mood for classical music. Some days it's all about rock n' roll."
"In 2016, Saveur magazine published an article with the title, "The Craft Chocolate Capital of America is … Utah?""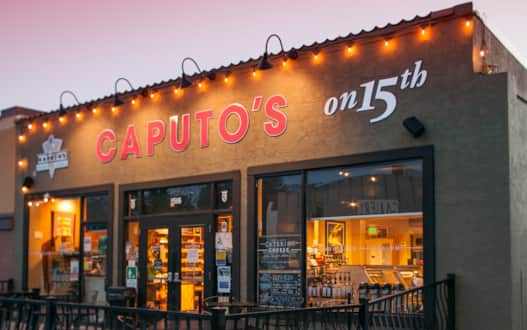 A "Best of Utah" award-winning food and beverage educator, Caputo's passion and joy for artisan foods and their producers is legendary in Salt Lake City and beyond. Whether teaching semi-monthly Intro to Chocolate classes or an Advanced Chocolate Tasting seminar, Caputo practically vibrates with excitement when sharing his love of fine foods and helping people learn how to appreciate them even more. From artisan cheese to perfecting risotto techniques or experiencing whiskeys of the world, top experts in their respective fields teach Caputo's classes and registration inevitably fills quickly.
Emphasis on quickly: most chocolate classes are sold out months in advance.
Over an information-filled hour and a half, we sampled five single-origin artisan chocolates, which Caputo paired with five equally phenomenal cheeses. Why chocolate and cheese? It's more than just an obscure reference to a 90s album from the band Ween. Caputo believes that this quintessentially European ending to a meal makes great sense from both a physiological and sensory standpoint. "Dark chocolate, in particular, is self-limiting," he claims, opining that you really have to make an effort to over-indulge. Challenge accepted, Mr. Caputo. Presented together, chocolate and cheese encourage guests to savor an open-ended post-meal treat without the finality of a plated dessert. A bite here, nibble there, and there's always a great back-story associated with artisan producers to sweeten the experience of craft chocolate in Utah.
When pairing chocolate and cheese, Caputo shoots for what he calls "the Holy Grail of pairing," which ideally creates tertiary flavors that wouldn't be identified in food sampled alone. Trying fruit-forward Solstice Chocolate's 70 percent Madagascar Sambirano alongside creamy burrata cheese brings out a rich, buttery, almost homemade-caramel flavor as a third taste element. He also notes that both cacao beans and cheese rely on the transformative properties of fermentation. Which, in addition to preserving foods, seems to be hard-wired into our taste preferences.
"Humans evolved as scavengers, and we tend to like flavors with a little bit of rotten aspect to them," he says. Hallelujah for aged steaks, funky farmstead cheeses and single malt Scotch.
"For those class attendees who chose to add drinks pairings to the fermented foodstuffs fest, Caputo's staff poured samples of four beverages suited especially for their compatibility with chocolate and cheese."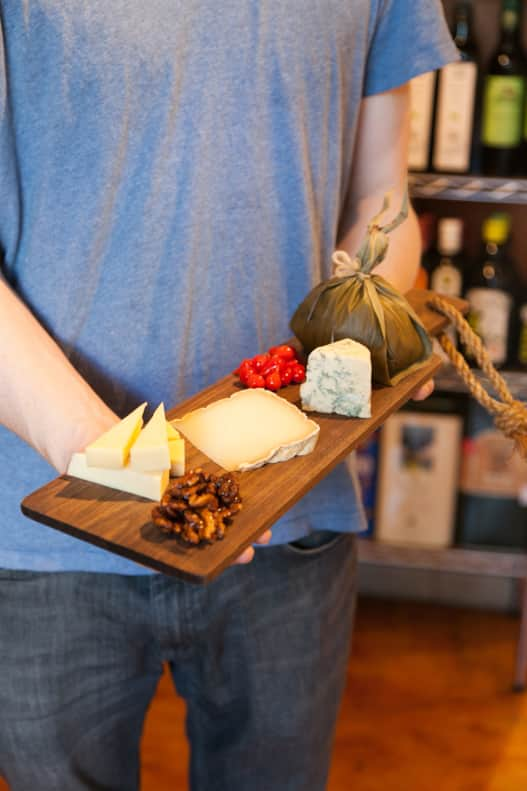 For those class attendees who chose to add drinks pairings to the fermented foodstuffs fest, Caputo's staff poured samples of four beverages suited especially for their compatibility with chocolate and cheese. Not on the table? Red wine. "Chocolate experts and sommeliers agree that red wine is horrible with cacao," says Caputo. The tannins in red wine, in particular, fight with phenols in cacao. In combination, it can create a Novocain-like sensation: "It will deaden your taste buds for the rest of the night," warns Caputo. In other words, step away from the young Bordeaux.

Better choices? We sampled a 12 year Appleton Estate Rum, fantastic with Amadei's sumptuous and lush Venezuelan Chuao; and Santa Maria al Monte Amaro, which I found exceptional paired with "the punk rock shock-and-awe" Caputo ascribes to the in-your-face cacao ka-pow of Potomac Upala sourced in Costa Rica. Caputo makes an exception for grape-based beverages in the case of Madeira, beautifully suited to award-winning Amano Macoris served alongside a rare find: Fourme aux Moelleux, an unpasteurized French blue cheese.
Caputo loves to drink beer with chocolate: "Think about it. The bready, yeasty, earthy notes of an Ecuadorian chocolate like Ritual Balao 75 percent goes great with a bold IPA or double bock."
Stocking Local
Sticking with the previous melodious metaphor, Caputo's chocolate playlists would give Spotify a run for its money for both variety and volume of material. A second-generation artisan foods purveyor, Matt Caputo oversees importing and sales for his family's group of Salt Lake-based markets, as well as A Priori, a national specialty food importer and distributor. On an average day, Caputo eats between one-half to a full pound of chocolate for evaluation purposes alone. Caputo's Markets currently stock 475 varieties of chocolate, and just last year Caputo received over 400 samples from chocolate companies hoping to be added to the persnickety A Priori roster.

And Caputo is still as passionate about chocolate today as the first time I talked with him about Utah's growing chocolate scene years ago (Learn where to taste Utah chocolate). "Utah slays the market," on per-capita bean-to-bar producers in the nation, he says with pride. Case in point, he notes that Amano Artisan Chocolate, arguably the most award-winning chocolate in the world this century, is made by Brigham Young University physics alumnus Art Pollard in an unmarked warehouse in Orem, about a half-hour drive south of Salt Lake City. When Amano started out, Caputo's Markets handled half of their total sales. Since then, Amano has won over 200 national and international medals.
"I love fostering products when they're local. Even better with Utah chocolate, it also happens to be world class," says Caputo.
Utah's Chocolate Authorities
Classes like Caputo's Chocolate & Cheese are also a glimpse into what Caputo calls Utah's exceptional "culture of cacao." Says San Francisco-based food educator and writer Vanessa Chang of Utah's chocolate scene, "Utah is the epicenter of cacao connoisseurs," for both chocolate-makers and discerning consumers. And in 2016, Saveur magazine published an article with the title, "The Craft Chocolate Capital of America is … Utah?" Yes, Utah.
"On an average day, Caputo eats between one-half to a full pound of chocolate for evaluation purposes alone."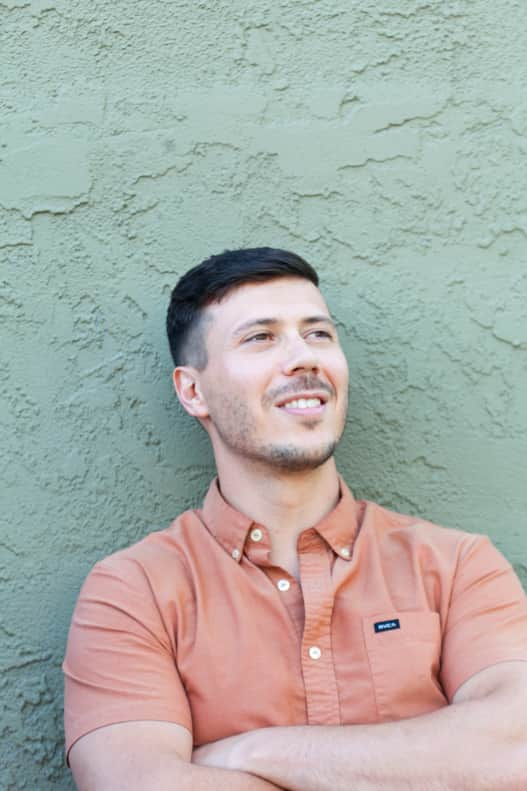 Underscoring her point, Chang points to the growing membership of the Utah Chocolate Society, founded in 2010 by self-proclaimed chocolate geek Brian Ruggles. About 40–60 regulars of the several-hundred member group meet monthly at the Caputo's downtown Salt Lake City flagship store (which Ruggles calls "the chocolate mothership") to hone their chocolate palates with single-source tastings, an annual blind-tasting tournament and the occasional guest pastry chef or chocolate maker. Says Chang of Ruggles and crew, "they're the chocolate intelligentsia" of not just Utah, but recognized as the crème de la crème of cacao aficionados amongst national chocolate authorities.
When I attended a recent Chocolate Society meeting, Ruggles started out the evening with a blind tasting of single-origin Tanzania-sourced cacao as interpreted by eight different chocolate companies, including Utah-made Solstice 70 percent Kilombero Tanzania redolent with honeysuckle and amari notes. After tasting each unmarked sample (but before the big reveal) members speculated on origin, maker and the presence or absence of cocoa butter or debated chocolate tempering techniques. Ruggles followed the discussion by circulating the bar wrapper and provided some background research on product components and sourcing. Fascinating tangents, private jokes, smack-talk and general nerdgasms over this or that brand or cacao bean source were the undercurrent side-conversation buzz.

When the ninth blind sample (out of an eventual sixteen) of the evening went around the room, one member piped up, "Whoa. We're not in Tanzania any more. Is this New Guinea?"

Sure enough, Ruggles had shifted the cacao bean origin to emphasize the terroir (the unique character and taste imparted from a growing region) of the distinct regions by throwing an Amano Morobe into the mix, bright with notes of raspberry and new car leather. The evening finished with four samples brought by Utah chocolate maker Lance Brown of The Cacao Bean Project, all home-produced bars made with wood-smoked (instead of roasted) beans. This prompted a heated 15-minute debate amongst a handful of members about the mechanics and minutia of roasting methods and temperatures. Ruggles wrapped up the discussion, now running well into three hours after the evening start time of 7:30, "In the end it's not really about the terminology. It's all about how it tastes."

Caputo couldn't agree more. "Chocolate is such a multi-dimensional experience. The terroir of chocolate can be more profound than wine." As long as it's not served with wine, of course.