What to Know for Ski School
Tips from a full-time certified ski instructor at Alta's Alf Engen Ski School.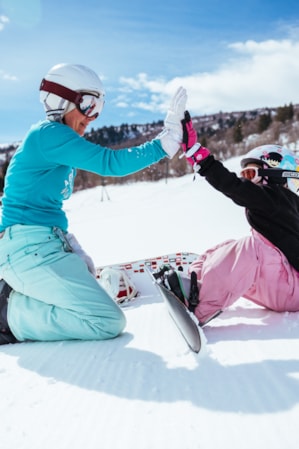 You see skiers and riders having the time of their life zipping down the mountain and in front of where you sit, at a fire pit with a beer in your hand. While chilling all day at the ski base can be fun, it's an activity best saved for après, especially when you want to discover why everyone is happy at the end of a long ski day. When it comes to your first ski school lesson, Andy Baker, a 24-year full-time ski instructor at Alta Ski Area's Alf Engen Ski School and PSIA Level III Certified Instructor, has some helpful skiing tips for you — whether you've dabbled in the sport or are a newbie. Most importantly, there are ski instruction options for all ages and skill levels.
Here are five tips for your first downhill ski lesson:
1. Clothing
You don't have to buy everything when you're starting out (Read: "Cheap Luxury Ski Trip: Not An Oxymoron"). Nearly anything you can wear outside in winter is fine. "I tell people to buy shell pants and a shell jacket, so you can layer underneath, depending on the conditions. Eye protection is essential, from sunglasses to goggles (you won't want sunglasses if it's snowing). Add a winter hat or helmet to help you keep warm." Helmets, as well as skis, poles and boots are available to rent at ski resorts, and most rental gear for beginners is flexible and user friendly. "Be patient in the rental shop; don't rush through. Make sure you choose boots that fit snugly, because loose boots are nothing but trouble." (Read: "How to Pack for a Family Snow and Ski Trip in Utah")
2. Attitude
As long as you want to learn to ski/snowboard and keep an open mind, you'll be in a good place for ski school. "Even for people who are good athletes in other sports, skiing is different. Sliding without effort can feel scary at first, and instructors want you to enjoy that gliding downhill feeling. I try to understand students' body language, not just what they're saying to me in words, so I can better guide them."
3. Communication
As Baker advises, students' words don't always match their physical reactions. If you're concerned about something, let your instructor know. That's the best way to help you both, and allows the instructor to focus on those elements that you're worried about. "I like using the rope tow from the Albion side of Alta to the Wildcat side to show beginners the feeling of gliding without having the downhill element. Once downhill slope is introduced, scared students adopt a defensive posture by leaning back in an attempt to put the brakes on. But turning your posture to an offensive one (and leaning forward) allows you much more control and creates less stress on your quads, knees and ankles."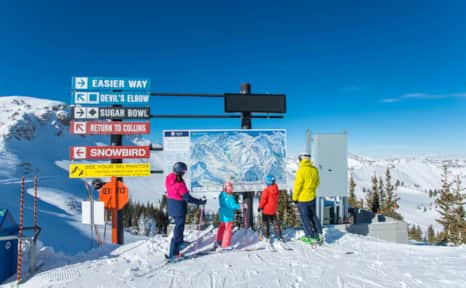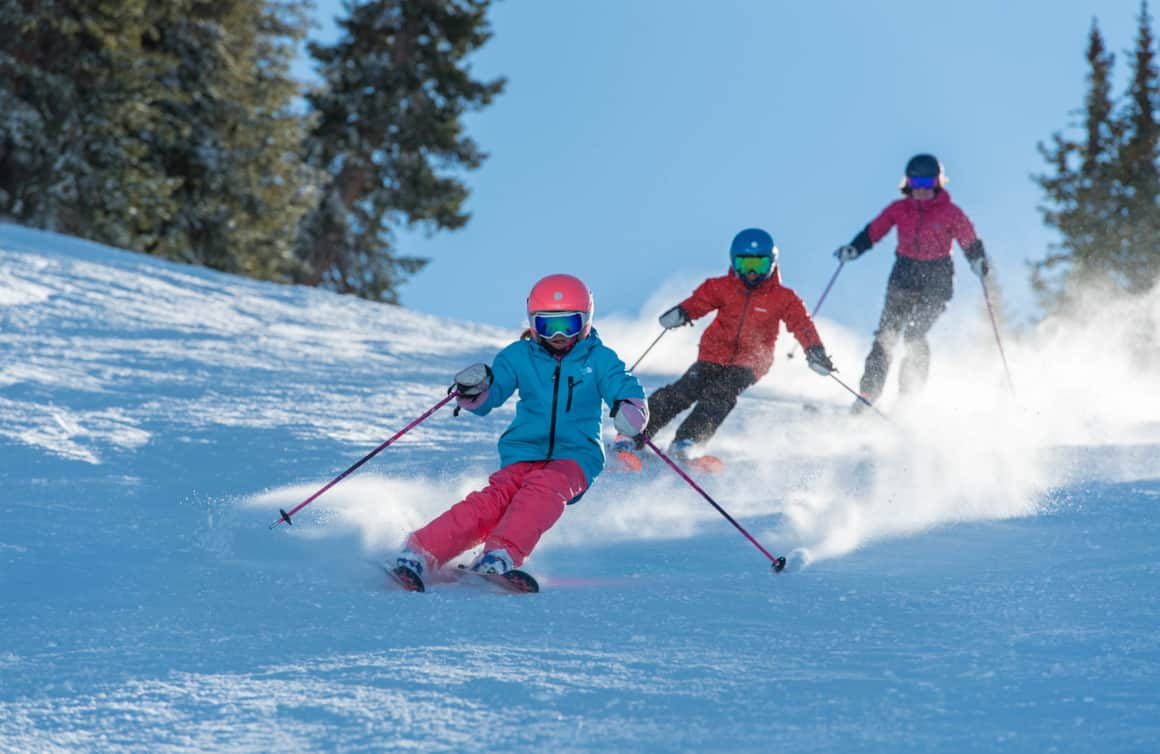 4. Patience
People who are fit and are already good at a handful of sports sometimes have expectations about how long it will take them to move up in skill level and be able to ski that double black run. "I like to instill more education and knowledge in where they are on their skis and ensure that they have the basic foundation that will ultimately help them accomplish their goals. I'm not trying to intimidate my students when I do that. Ultimately, time on the snow helps your muscle memory, so when you are ready to move up, you're really ready and your body can react appropriately."
5. Control
Whether you sign up for a group class or a private instructor is up to you. Sometimes, students in a class have to ski at the level of the person with the lowest ability, which can be frustrating if you're the budding superstar. But that's not always the case. Instructors want to help you get the most out of class, so talk with them about your goals and see what approach best fits you.
Take the Next Steps
Learning to ski can be one of the most exhilarating and exciting times in a child's — or adult's — life. There's nothing quite like graduating from the snowplow technique to carving a perfect turn in the powder. If your family is new to the slopes, Utah's has plenty of ski schools and ski programs for adults that'll teach you all the skiing tips and tricks you need to get you gliding like the pros in no time. After you find your ski legs, you'll want to begin exploring, starting with the green circle designations before moving on to intermediate and expert areas. See a quick guide to 5 of Utah's best beginner ski runs and snowboard trails.