15 Must-Do Adventures in Kanab
This sparse sandstone landscape is rich in fascinating and adventurous things to do — ranging from huge hikes (try the longest and deepest slot canyon on the planet, Buckskin Gulch) to colossal vistas. Read on below for our favorite 15 things to do near Kanab, then plan your own getaway.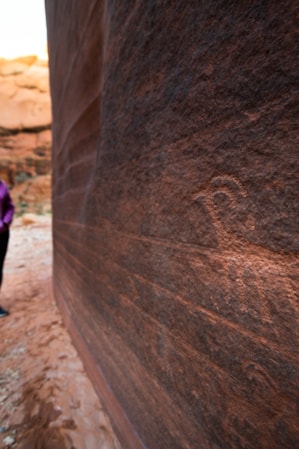 It feels miles from anywhere. The desert outpost sits on old Highway 89 — the main north-south artery through the Intermountain West until the advent of the highway interstate system. Kanab may be off the interstate, but for adventurers to the desert southwest, it is not at all out of the way. The iconic red rock approach gives way to green pastures then the lively main drag with the bookends of rocky outcropping standing watch over the town. Time to set up your Kanab base camp (see the itinerary). This location will do just fine, whether for a couple of days or a full week.
The little town of Kanab sits right in the southernmost reaches of Utah — a stone's throw from the region's prime destinations, including multiple national parks, Lake Powell, and the Grand Canyon. This sparse sandstone landscape is rich in fascinating and adventurous things to do — ranging from huge hikes (try the longest and deepest slot canyon on the planet, Buckskin Gulch) to colossal vistas (yep, the North Rim of the Grand Canyon is within day-tripping distance). It's also growing its reputation as an exquisite dining destination, which means foodies in your group won't go hungry.
There are also plenty of mellow stop-offs for the traveler who's in no hurry: short hikes, scenic roads, and even a quirky museum inside a cave. Here are a few of our favorite to-dos, in no particular order, spanning every level and ability. (Keep in mind, for most of these, you'll want to get a detailed guidebook and map, and check the chance of rain/flooding before heading out.) Read on below for our favorite 15 things to do near Kanab, then plan your own getaway.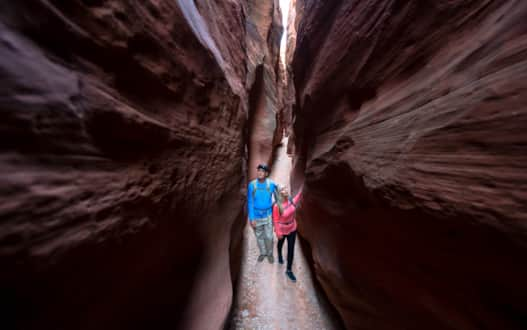 1. Hiking Buckskin Gulch: An Epic Slot Canyon
One of the longest and deepest slot canyons on the planet, Buckskin goes on for miles and rarely gets wider than 20 feet. Many people make an overnight backpacking trip out of it, leaving a shuttle car at one end. Temperatures within the canyon are much cooler than the surrounding sunny redrocks — and you'll often encounter puddles of water you'll need to wade through. For just a taste, consider the Wire Pass to Buckskin Gulch hike (No. 9, below).
2. Driving Cottonwood Canyon Road: A Scenic Route Chock-Full of Stop-Offs
Go ahead and top off your tank: this drive packs in 47 miles of adventure stretching from Kanab to the aptly named Kodachrome Basin up north. You'll wind through a beautifully stark landscape on an unpaved road (watch out if there's rain and mud in the forecast), rolling through the desert oasis of Paria River Valley.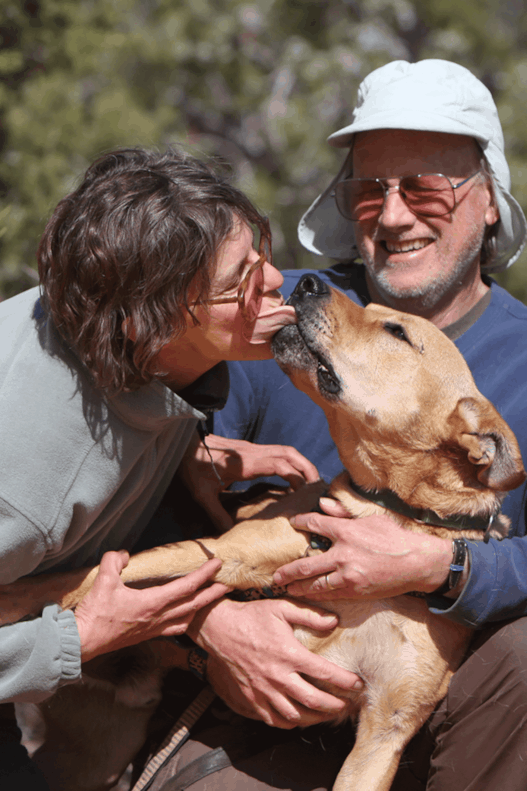 3. Hiking in Cottonwood Canyon: The Cottonwood Wash Narrows
This narrow canyon is a beginner-friendly hike that still impresses the experienced slot hiker. It's a fun, mellow way to behold stunning rock formations and towering Navajo sandstone walls. The trailhead lies 25 miles up Cottonwood Canyon road after you turn off US-89 from Kanab. Amble 1.5 miles up the narrow canyon, then turn around and go back the way you came.
4. Hiking Paria Canyon: Miles of Twists and Turns
An adjacent cousin to the more-famous Buckskin Gulch, Paria Canyon also offers miles of adventure within its dramatic, watery narrows. One wonderful way to explore it is to start the trail at the White House Campground and hike to Paria's confluence with Buckskin Gulch, then turn around. Bring water-friendly shoes, as you may be doing a lot of wading along the way.
5. Best Friends Animal Sanctuary: A Place to Fuel Your Heart
The beloved Best Friends Animal Sanctuary lies just outside Kanab along Highway 89. Not only do an adorable array of rescue dogs, cats, birds, rabbits, horses, goats, and pigs live here — but the place is open for public tours four times a day. These animals come from shelters around the country that don't have the resources to socialize, train, and heal them until they're ready for adoption. That's where these folks step in. Come by for a tour that warms the heart of any animal lover.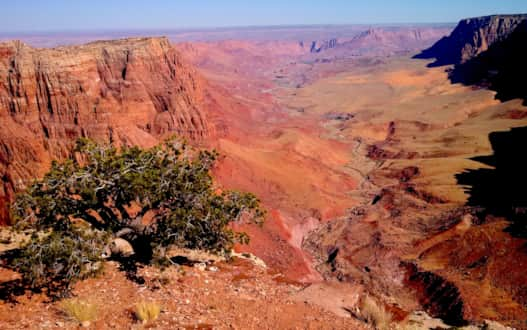 6. Kick Your Shoes Off at Coral Pink Sand Dunes
Utah's known for its sandstone cliffs, buttes, and plateaus, but what happens when they're broken down into huge sand dunes, windblown over the course of eons? A photo-worthy expanse known as Coral Pink Sand Dunes State Park. Surrounded by ancient juniper, pinyon, and ponderosa pines, these orange-red dunes are perfect for a hike, stargaze, or family somersault party.
7. Hit the Water at Lake Powell
The famed lake is just a short jaunt from Kanab, with its Wahweap Marina being one of its easiest access points. Fortunately for visitors, Lake Powell is an excellent place to rent a sea kayak, stand-up paddleboard, or boat to roam free on the water. A full day of paddling would only reveal a tiny portion of this lake's waterline and winding side canyons, but it's worth checking out everything you can. Even if you don't cover a lot of mileage, you'll enjoy plenty of refreshing splashes as you explore.
8. Dive Back in History at Moqui Cave
This quirky natural history museum sits within a redrock cave and contains an impressive variety of Native American artifacts and a collection of dinosaur tracks from the days before ATV's roamed the land. You'll hear fascinating historical lore from your tour guide, have a close-up look at artifacts, and check out a large southwestern gift shop with Native American jewelry, rugs, art, and crafts. The cave museum lies just about 5.5 miles outside Kanab.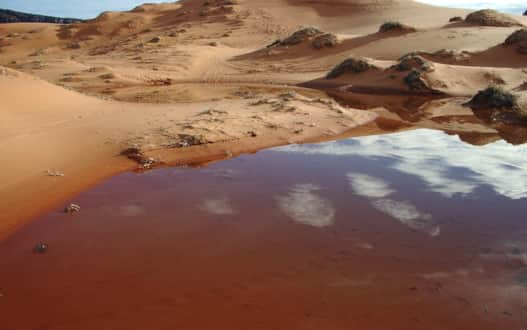 9. Hike Wire Pass to Take a Peek at Buckskin Gulch
Buckskin Gulch is known for its vast length, but you don't have to fast-hike or backpack the whole thing to get a gauge of its beauty. Wire Pass is a popular way to hike into Buckskin's narrows, as it's short and the view is just as dramatic. You'll park at the Wire Pass Trailhead several miles off US-89, then head down the well-marked trail to shimmy your way through Wire Pass and meet its confluence with Buckskin.
10. Check Out Glen Canyon Dam Visitor's Center
The tremendous Glen Canyon Dam is an impressive engineering feat, and while its construction remains controversial today among environmental advocates, it's here. And it's huge. The accompanying visitors' center offers impressive views of the dam's operation as well as historical accounts of its engineering and construction.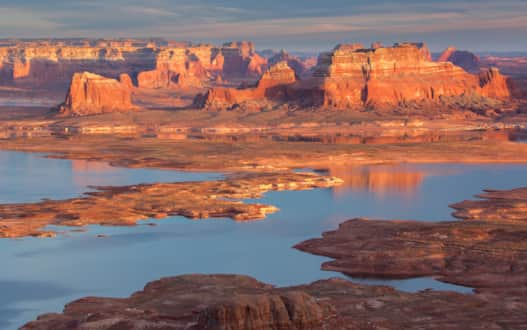 11. Let Bryce Canyon National Park Blow Your Mind
Home to a number of amazing day-hikes, Bryce Canyon is worth the 1.5-hour jaunt from the city. All the parks of southern Utah boast their own unique geology and flavor of scenery, and Bryce is no different. You can tackle whichever length or difficulty of trail you prefer — the constant among all the trails is jaw-dropping rock formations that make you feel like a kid in a fantastical imaginary world.
12. Road-Trip to the North Rim Of Grand Canyon
Less than a two-hour drive south of Kanab lies the Grand Canyon's North Rim Visitor's Center, an incredible way to take in the stunning vistas of one of the most famed places in the United States — with a tiny fraction of the South Rim's visitors. Snag a map and area guides, then take a little time to explore beyond the Visitor Center to get a taste of the place's unparalleled vastness.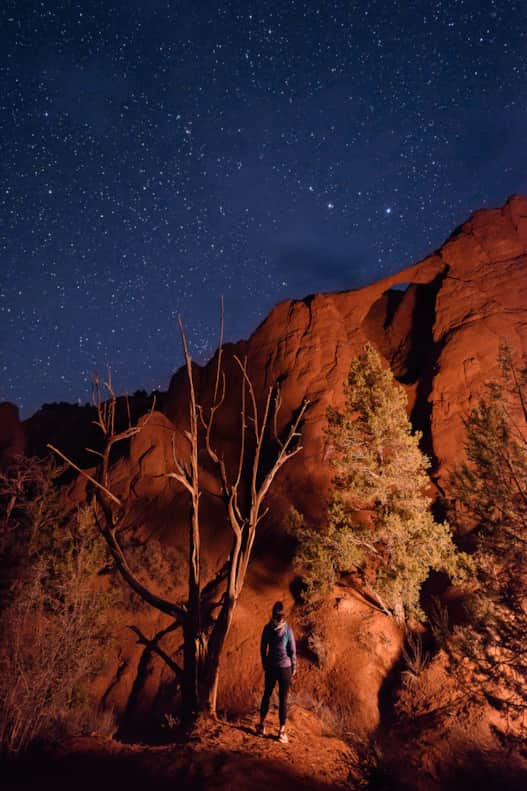 13. Take a Hike in Zion National Park
In under an hour, you can get from Kanab to the eastern edge of Zion National Park. Wind your way into the central area of the park to catch a taste of the sheer grandeur of Zion's towering cliffs and dramatic scenery. The Virgin River wends its way through the center of the park, creating a lush green desert oasis at its edges. You can find as mellow or difficult a hiking trail as you like — including the famed Narrows of Zion, which is essentially walking up the Virgin River as it cuts through a narrow rocky gorge.
14. Kodachrome Basin State Park
At the end of the recommended Cottonwood Canyon Road drive (No. 2 on this list), you'll find yourself in Kodachrome Basin State Park, a multi-colored marvel of nature. Over the course of history, a rainbow of rock types layered together to form fascinating spires, pinnacles, and arches. The possibilities for hiking here are wide-open; Angel's Palace is a particular favorite for its remarkable photo ops — add it to your list of must-do hikes in the area.
15. Hiking the Elusive Wave
We haven't necessarily saved the best for last — but we did save the hardest to access for last. It's not that the famous Wave trail is that far from Kanab — it's not — but it is infamously hard to get a permit for. (And yes to you renegades: you really do need the permit.) If you manage to win the BLM's lottery, expect a veritable kaleidoscope of twisty rock stripes over the trail's 2.6 miles. If you don't win the lottery, an excellent alternative is White Pocket.