A Detour Worth Taking: Viewing Art in the Maynard Dixon Landscape
Discover an artist's vision along a quiet stretch of Highway 89 at the Maynard Dixon Legacy Museum.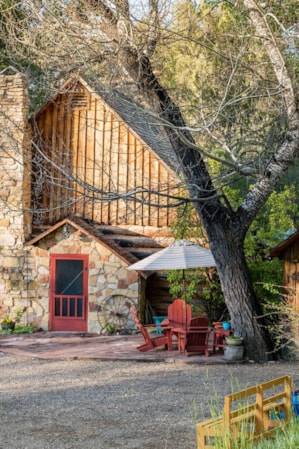 The drive from Springdale to Bryce Canyon National Park is a guaranteed stunner. Beginning at the south entrance of Zion National Park, the 85-mile journey opens with dramatic vistas and switchbacks, winds directly through sandstone cliffs via the Zion-Mt. Carmel Tunnel, and on past iconic Checkerboard Mesa in East Zion before connecting with US-89 at the Mt. Carmel Junction. From there, the journey north to equally spectacular Bryce Canyon can be completed in just over an hour.
That was the goal when I set off on a clear, autumn Sunday. I hit the road around mid-morning, eager to take in the scenery between the two parks. What I didn't realize was that an unexpected stop along the way would lead me to scrap my itinerary.
Traveling north through the tiny town of Mt. Carmel, a unique sign caught my eye: it was an abstracted logo of a thunderbird with the words "Fine Arts Gallery" below. At first I drove by, but curiosity quickly got the best of me. I turned around, sure the gallery wouldn't be open or that I'd take a quick look around and be on my way. It was indeed open, and as soon as I walked in I realized I'd stumbled onto something special. I wandered around the handsomely appointed space, surprised to find an array of well-executed, original landscape paintings with a noticeably modern bent. After a few minutes, the proprietor came in to greet me, and that's how I met the incomparable Paul Bingham, president of the Thunderbird Foundation for the Arts and founder of the Maynard Dixon Legacy Museum.
Bingham seemed circumspect at first, but the conversation quickly blossomed. I was pleased to find myself on the receiving end of a frank, entertaining art history lesson. Bryce Canyon would have to wait. After my chat with Bingham, I stuck around to take a casual, self-guided tour.
My detour continued to deliver, as I was transported into the intimate and serene world of renowned painter Maynard Dixon's homestead and artistic retreat. The experience would linger in my mind for years, and it's available to any traveler willing to take a time out while exploring Southern Utah's natural masterpieces.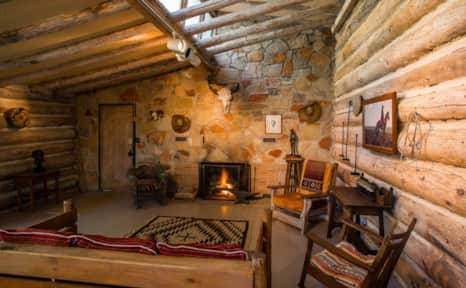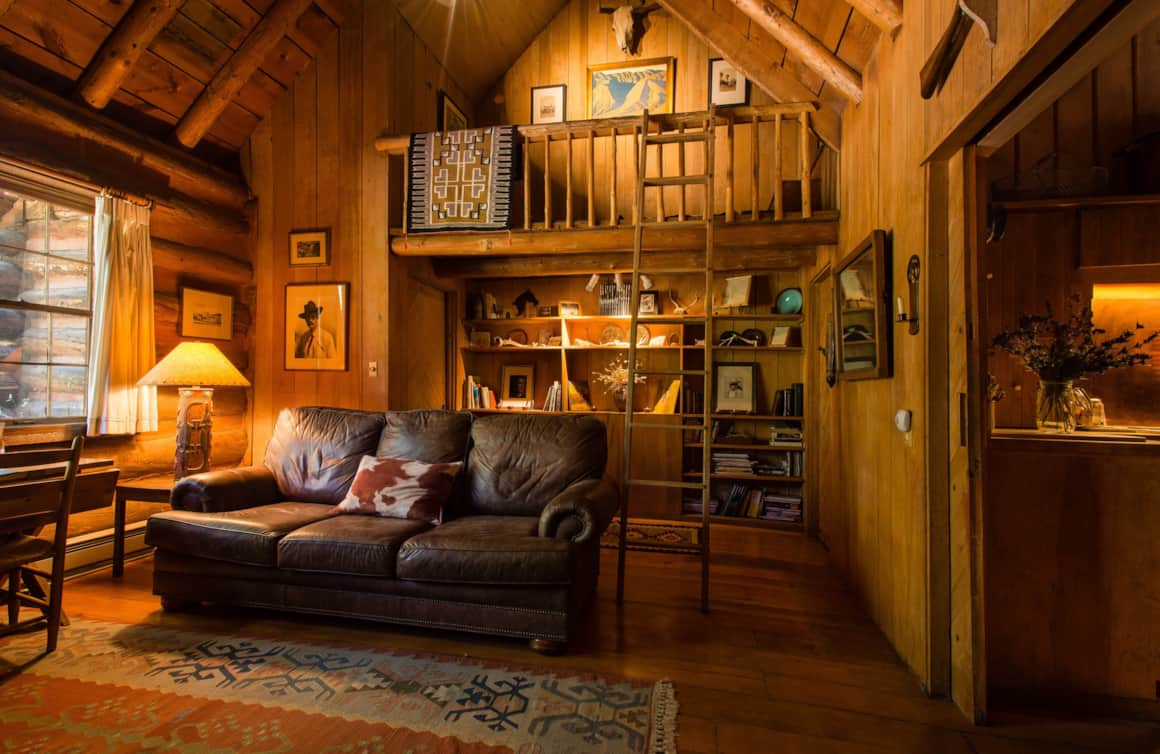 The Artist
Maynard Dixon once expressed the "real nature" of the American West in a Los Angeles Times interview this way: "That sense of sun and space and silence — of serenity — of strength and freedom — if I can interpret that with what I can master of technical requirements, I will have reached the best of my endeavor."
Dixon took his time realizing that goal, constantly learning about his subject matter through real-life experience. For more than 50 years — from the late 19th-century until his death in 1946 — he produced a body of artworks admired for their sensitivity, masterful technique and lasting relevance. That sense of genuine connection to the land and people of the Southwest makes his lovingly preserved home a worthy stop.
"Dixon understood and painted the inherent modernism of the desert," says Donna Poulton, curator and co-author of "Painters of Utah's Canyons and Deserts," which references Dixon at length. "The minimalism of the cubed landscape appealed to him," she explains, adding that the "subjectivity in his art was informed by the sparseness of the era and the landscape was an echo not only of the desolation but also the promise. None before him understood the brute grace of the West, and I would venture to say that few since him have been able to capture it so well."
Born in Fresno, Calif., in 1875, Dixon was a charismatic figure known for his candor and trademark cowboy attire, including a black Stetson, cowboy boots and a sword cane topped with a thunderbird — his chosen symbol. He traveled extensively, crossed paths with other iconic 20th-century artists, married three times and fathered three children, all while living a life steeped in poetry and Western lore.
Above all, he was always an artist, beginning with an early career as an illustrator of Old West themes. While his subject matter remained consistent, his art evolved dramatically over time as he developed a distinctive, boldly modern style.
"Why do people say Maynard is a 'Western' artist?" asks Paul Bingham, who delivers encyclopedic knowledge of Dixon in a characteristically wry tone. "He is not a Western artist. He is an artist in the West."
Bingham adds that Dixon "uses his subjects to make statements about perspective and composition because they work in the composition as a whole." Bingham goes on to declare Dixon "the most important modernist in the West. If you look among painters who work in abstraction, the name Maynard Dixon will always come up."
What would it be like to see the world from such an inspired point of view? Time to get a glimpse for yourself.
The Museum
As I discovered on my spontaneous visit, Dixon's home has a magical quality. The log home, guesthouse and studio are imbued with a sense of warmth and creative energy. It's easy to imagine Dixon and Edith Hamlin — his third wife and fellow painter — sitting by the fire, strolling along the Virgin River, picking apples, or gazing at cream and rust-colored sandstone buttes. As Donna Poulton eloquently puts it: "There is some allure, some calming bewitchery, that the property offers up to you. Time stops with the mountains, the imagination of Dixon painting, the large sky and creek surrounded by cottonwoods — there are few lovelier places on Earth."
Dixon first visited here in 1933 with his second wife, famed Depression-era photographer Dorothea Lange, and their two sons. He and Hamlin eventually moved to Mt. Carmel from San Francisco in 1939, staying in Southern Utah during the summer months. By that time, Dixon's health was failing, so the couple split their time in the warm, dry environs of the Utah retreat and a winter home in Tucson, Ariz. During those years, they painted landscapes throughout the area including many of Dixon's popular images of Zion National Park. Upon Dixon's death in 1946, Hamlin scattered his ashes at Mt. Carmel and installed a memorial plaque on site.
Today the Dixon property is managed by the Thunderbird Foundation for the Arts, a nonprofit established to maintain the home and grounds. Founded in 1999 by Paul Bingham and his wife, Susan, the Thunderbird Foundation provides tours of the property, hosts visiting artists and events and operates the adjacent gallery featuring works for sale by artists focused primarily on Western landscapes. "We bought that property from a passionate perspective," says Paul, who was Edith Hamlin's art dealer in San Francisco. Their commitment is evident in every detail, from the organization's thunderbird namesake and logo, to the contemporary yet rustic aesthetic of the gallery, to placement of objects in and around the Dixon home.
The Thunderbird Foundation offers an insider's view of Maynard Dixon's life including photographs, personal mementos and reproductions of his work. However, the museum doesn't have original Dixon paintings on display. To see his canvases, you might consider a trip to the Brigham Young University Museum of Art in Provo. Located about 3.5 hours north of Mt. Carmel, the university owns the world's largest collection of Dixon's artworks. The Utah Museum of Fine Arts in Salt Lake City also has a Dixon landscape on display as part of its American and Regional Art collection.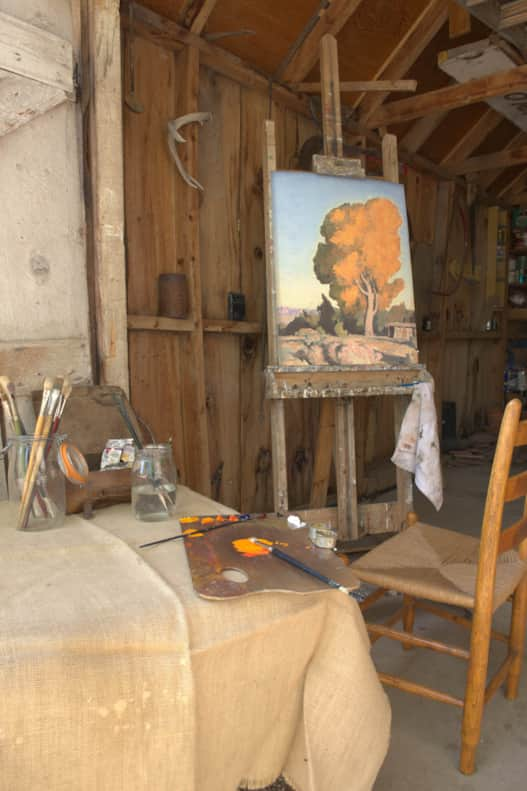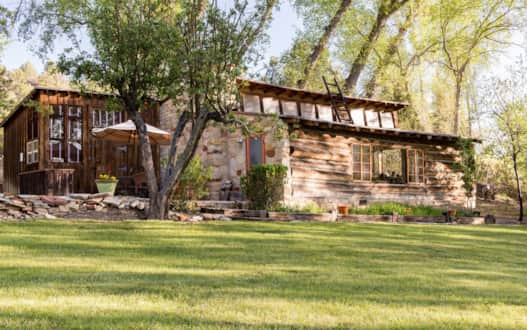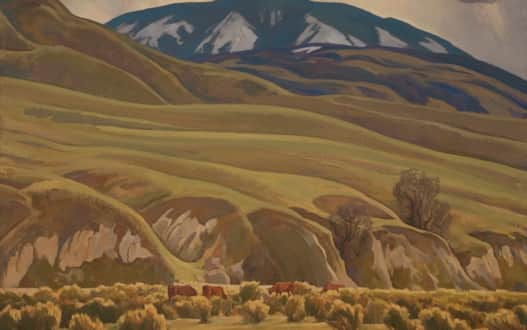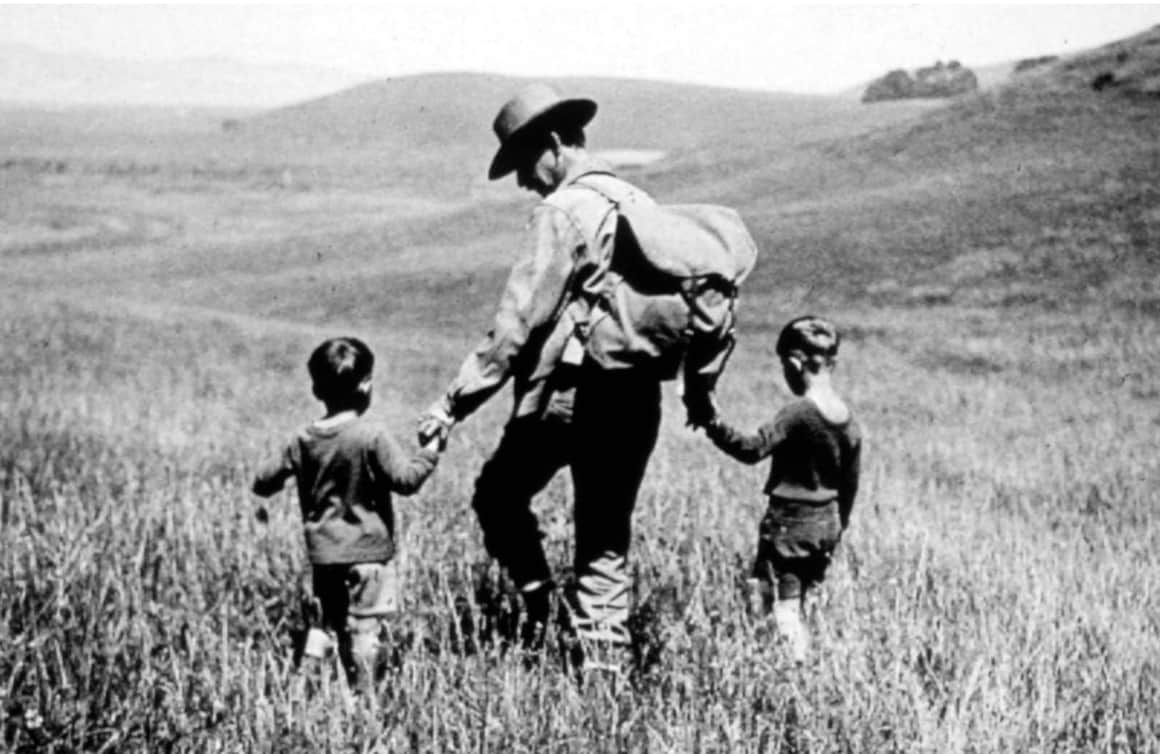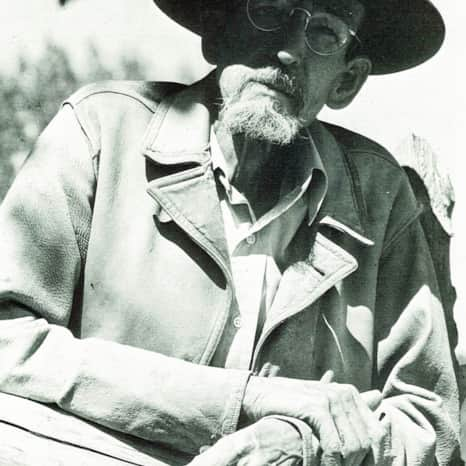 The Founders
Paul and Susan Bingham each grew up in Northern Utah where they met and married. In 1967, the couple moved to San Francisco where they developed an interest in fine art and Maynard Dixon in particular. By the 1980s, they were full-time art dealers, eventually opening multiple galleries in California and Salt Lake City, emphasizing Dixon and his artistic peers as well as a variety of contemporary artists.
Meanwhile in Mt. Carmel, respected California watercolorist Milford Zornes had purchased the Dixon home from Edith Hamlin. Over time, the Binghams became interested in preserving the property and discussed the idea with Zornes for a decade before finally purchasing it from him in 1998. From that point on, they've been all-in, restoring the buildings, placing the grounds on the National Register of Historic Places, and inviting visitors to explore and support their labor of love for more than 20 years.
"How many people do you know that have this degree of separation from Maynard Dixon because of Edith Hamlin and Milford Zornes?" Bingham asks. "We knew them well and a lot of other great artists over the years have come to talk and work with us. Ask about Maynard, Edie, or Milford, and we'll definitely have something to share."
I can speak from experience when I say you should take his advice and stop by.