Flood Safety
Due to record snowpack and high amounts of spring runoff, please be advised of potential flooding that could impact travel plans.
Learn more
Winter Weather in Capitol Reef
Capitol Reef National Park covers a wide variety of elevations and terrain, so weather can vary considerably throughout the park. Temperatures can plunge below zero, and the park typically receives a few inches of snow each month during winter, though larger amounts of snowfall are possible. Be sure to learn about conditions in the section of the park you plan on visiting and check the forecast before heading out.
Average Daily High and Low Temperature
Oct.

Nov.

Dec.

Jan.

Feb.

66/44 F
18/6 C

51/31 F
10/0 C
41/21 F
5/-6 C
41/20 F
5/-6 C
47/26 F
8/-3 C
"Towering red rocks dusted in snow, often set against bright blue skies, welcome winter visitors to Capitol Reef National Park."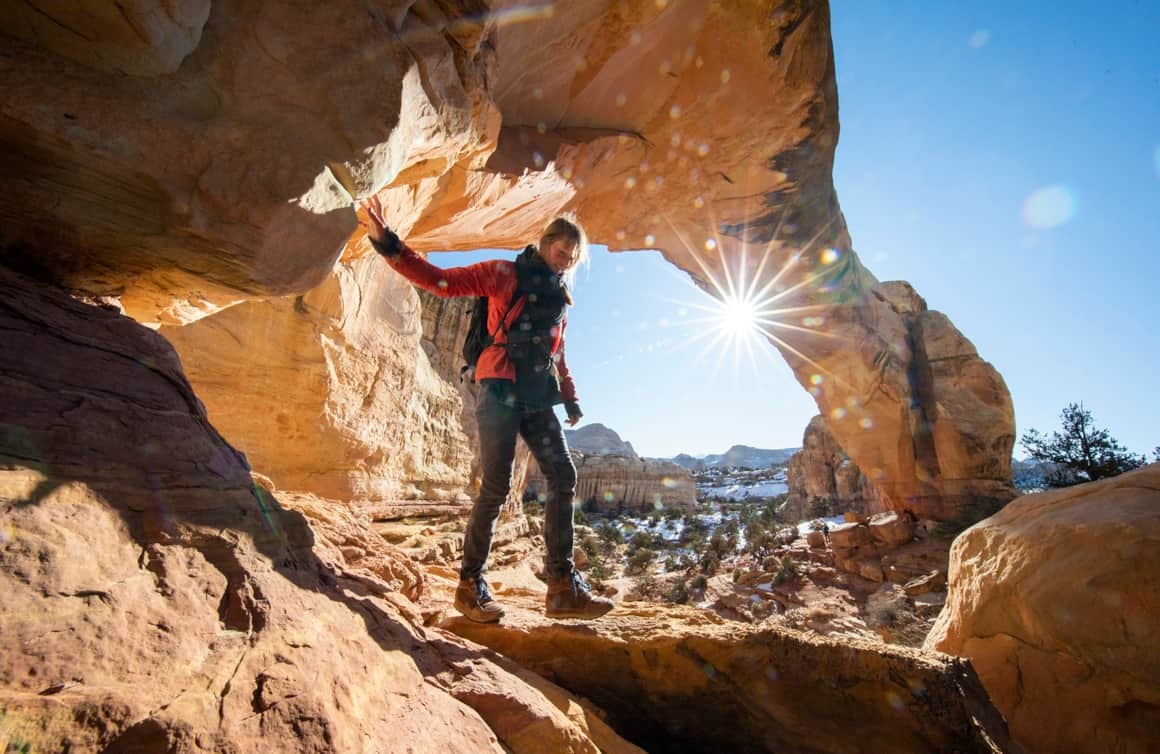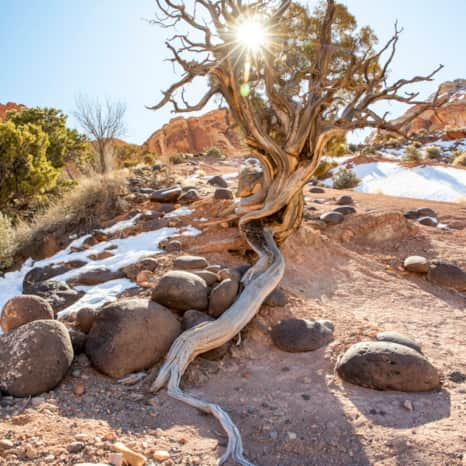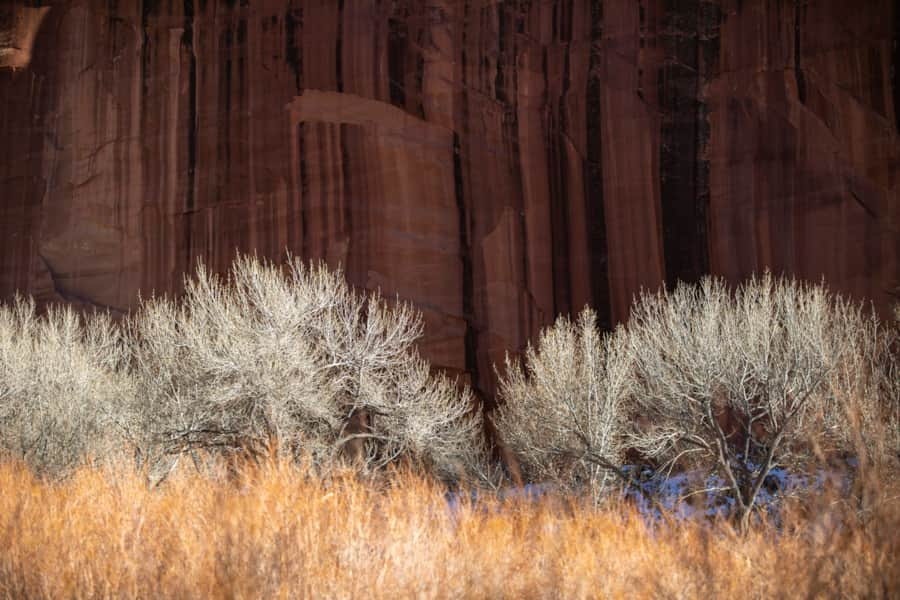 Winter Camping Near Capitol Reef
Capitol Reef National Park's Fruita Campground is open all year, and is first-come, first-served from November 1 through the end of February (reservations are available March 1 to October 31). A site costs $20 per night. Be aware there are no electrical hookups and sites do not have individual water or sewage hookups. Winter campers, especially those tent camping, should be extremely prepared and comfortable in winter conditions and gear up accordingly. Other camping options are also available nearby, and many winter visitors choose to stay at hotels and lodges in nearby towns like Torrey.
Winter Travel Tips
A winter visit to Capitol Reef National Park is an incredible experience, but it's important to properly prepare for a winter visit.
The park is open year-round and the visitor center is open most days, though hours vary by season.
Check the park website or call to get the most up-to-date information on current conditions. Areas and roads can be closed or restricted with little notice, and some areas can become hazardous in certain conditions.
The park encourages visitors to carefully plan their trip and leave a trip plan with an emergency contact.
Be flexible with your plans. Check the forecast the day of the trip and be prepared to switch to Plan B (which could be staying indoors) depending on conditions.
Always bring appropriate winter gear, including plenty of warm clothes for layering along with extras in case your clothes get wet, as well as sunglasses and sunscreen.
Make sure you and your car are prepared for winter driving, with chains or snow tires in cases of winter storms, and a full winter emergency kit.