Things to do in Fruita
Fremont Petroglyphs

A 1.5 mile-drive from the visitor center along Route 24, you'll find an impressive petroglyph panel made by the Fremont and Ancestral Puebloan people. The short, shaded boardwalk winds along the cliff wall where you can view the ancient rock art. These petroglyphs are well worth the stop.

Fruita Orchard

Situated within a mile or two of the visitor center you'll find the famous Fruita Orchards, a historical agricultural site with over 3,000 fruit, berry and nut trees. During picking season, staff will post "U-Pick" signs where fruit is available for harvest.

Gifford Homestead

Located next to the orchards, stop by the historical Gifford Homestead for fresh fruit pie, ice cream and homemade cinnamon rolls. The property's lush, peaceful meadows are the perfect spot for a picnic.

Merin Smith Implement Shed

Down the road from the Gifford Homestead are the remains of an original blacksmith shop. Catch a glimpse of original pioneer tools, equipment and artifacts.

Ripple Rock Nature Center

If you're traveling with children, the Ripple Rock Nature Center is a must-see. Open from Memorial to Labor Day, the center offers interactive activities such as digging for fossils, pioneer games and scavenger hunts to educate participants about the area's stunning geography, culture and history.

Schoolhouse

Along Route 24 stands Fruita's historic one-room schoolhouse. Built in 1896, it's one of the only structures still standing from the pioneer days. You can peer through the windows and straight into the past.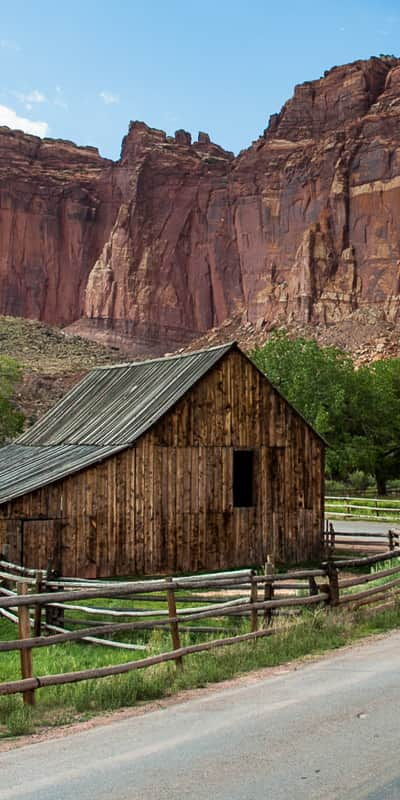 Best Time to Visit Fruita
Once classified as a ghost town, visiting Fruita during the busy season will make it seem more like the thriving desert community it was a century ago. If you're interested in visiting the orchards, make sure to visit during the picking season which starts mid-June and runs through the end of October. If you're visiting during the off-season, there are still plenty of nearby cultural and recreational sites to check out.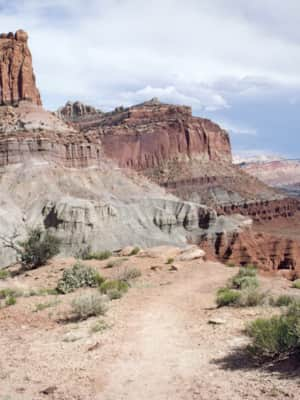 Walking Off the Ledge Into Capitol Reef
Capitol Reef is breathtaking, but as you stare across the ledge you realize that some of the best scenery is only accessible by dropping in, 20, 50, sometimes 100 feet or more.