Walking Off the Ledge Into Capitol Reef
Utah blogger Paula Colman takes on rappelling during her 4-day itinerary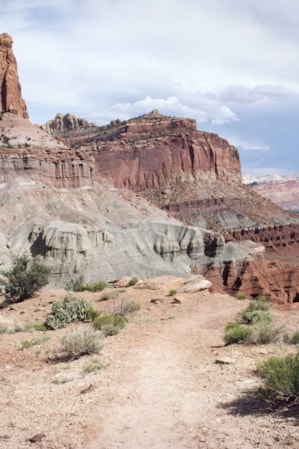 Capitol Reef Country is among the most untouched terrain anywhere in the world. That is a bold claim in the age of Google Earth and Pokémon Go, but just 3.5 hours south of Salt Lake City, I felt like I traveled to another world at Capitol Reef, the closest — many quietly say, their favorite — and yet lesser-visited among Utah's national parks known as The Mighty 5®.
To follow my journey, see the itinerary here.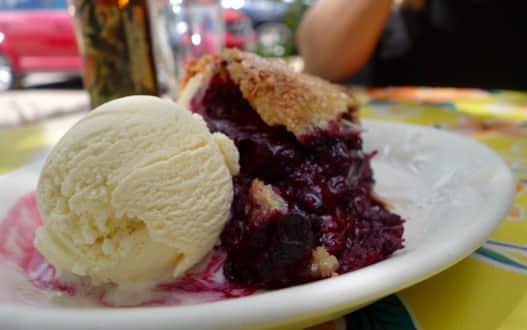 The drive to Capitol Reel was swift and scenic and ended on "the other side of the middle of nowhere," a place where rocks were plenty and cell towers were few. In fact, the easiest way to locate the park is to pull up the domestic wireless coverage maps for Verizon and AT&T, zoom into Utah and find the big empty space. It's right about there.
Torrey was the last place to check email and the gas tank. The park border town along Highway 24 has limited but exceptional sleep-and-eat options, including the charming and historic Torrey Schoolhouse B&B Inn and the family-owned Wild Rabbit Cafe. Among many unique and delicious menu items, they serve organic and fair trade coffee, house baked pastries, breakfast and lunch (the salads are incredible) and they will even pack a lunch for you to take on your adventures in the park and beyond.
Capitol Reef itself contained some surprising — and surprisingly good — food, as well. Within the park is Fruita, a small oasis settled by Mormon and other pioneers in 1880. Few buildings remain but approximately 3,100 trees ripe with produce do, and visitors are allowed — encouraged – to pick and eat the apples, peaches, apricots, pears and plums that fill the branches and then the tummies of tired hikers and restless children. If that doesn't satisfy, then stop at the Gifford Homestead, the historic farmhouse that sells delicious homemade pies, foods and local crafts.
But we didn't come to Capitol Reef just to eat.
A Collision of Geologic Formations
Nestled just beyond the entrance was the trailhead, a loose description that, to paraphrase our guide, Steve Howe of Red Rock Adventure Guides, "that pullout up there where we can walk cross the river where the water is only knee-deep." I glanced over to see exactly how long his 60-year-old legs were compared to mine.
"Capitol Reef is breathtaking, but as you stare across the ledge you realize that some of the best scenery is only accessible by dropping in, 20, 50, sometimes 100 feet or more. Here we go. Belay on."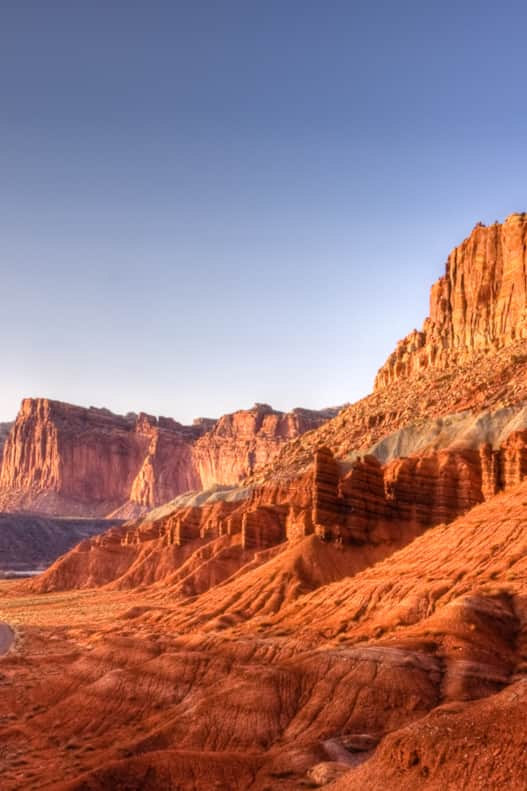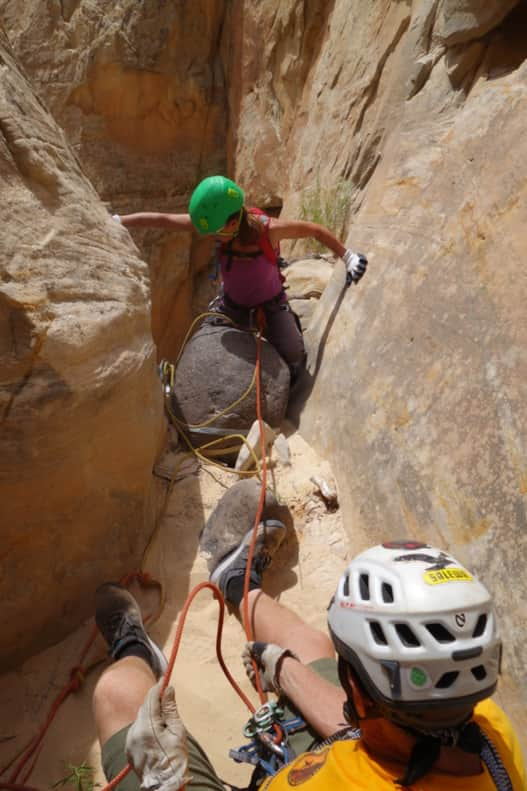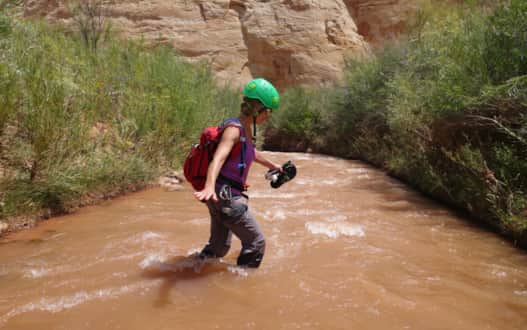 We parked along the empty shoulder. Only one other car, maybe two, even passed by as we stuffed water, hats and snacks into our backpacks. Glancing up, I was surrounded by 360 degrees of seemingly indistinguishable or otherwise unidentifiable rocks. It wasn't just that I couldn't identify where I was in the park; I couldn't figure out where I was in the world!
In a way, Capitol Reef National Park is not "iconic" like many other Utah parks. It is a capsule of all of them. The area is a collision of geologic formations that are individually associated with the more-popular Zion, Bryce, Canyonlands and Arches. Red rock mixed with slickrock mixed with round tops and spires, ribbons of sediment on a slant telling you that something powerful pushed from below and blew from above. Steve then provided a master's course in an easy conversational manner as if talking about his family history of how the area was formed over the millennia. I instantly regretted not paying attention during geology lectures in school. (In short, this area called Capitol Reef Country contains multiple layers of distinctive formations that reveal millions of years of deposition and erosion within the broader province known as the Colorado Plateau. But you're not here for a lecture.)
Looking Across the Ledge
There was no actual trail on the other side of the river. We simply moved toward a giant canyon wall, up and around a break that wasn't visible moments ago and then stopped abruptly as we came upon a ledge.
And I suddenly knew why we were here.
Capitol Reef is breathtaking, but as you stare across the ledge (don't look down, really), … as you stare across the ledge, you realize that some of the best scenery is only accessible by dropping in, 20, 50, sometimes 100 feet or more. You and a licensed guide (because you wouldn't sail an ocean without an experienced captain, right?) will rappel down to where you want or need to go.
I know what you're thinking and, yes, you can.
If you're shaking your head mumbling, "No way," then please visit your local gym or YMCA and check out the birthday parties, ladies' nights and senior soirees whose participants ascend and descend man-made climbing walls. Same gear, better scenery. Whether you're 8 or 80, there are few physical limitations to canyoneering. In fact, canyoneering is actually less strenuous than many other outdoor activities making it an excellent activity for grannies and teens. This might come as a surprise, but there's this thing called "gravity" that really, really helps. The main challenge is puzzling out where to drop the rope, because there are no guideposts chiseled into the rock, and Capitol Reef wasn't created by people wearing mouse ears. There is no "exit at the gift shop" sign to direct you. You and your guide must use some investigation, intuition and imagination. This is one of the reasons people love it and love doing it here. Capitol Reef is one of the national parks in Utah that permits guides within its borders.
The other challenge is fear, but it's not the shaking-in-your-boots-scary variety.
An Introduction to Canyoneering
"Climbing" is different than "Canyoneering." The former is about going up; the latter is more like hiking with obstacles along the trail. Admittedly, there are typically varying heights involved but, like the laundry piles next to the washer, just don't look at them, and they won't seem so daunting. I won't tell you that canyoneering is completely safe, and anyone who does about this or anything else, including washing the aforementioned laundry, is simply wrong. A wise friend once told me that "safe" means "free from risk" and, therefore, doesn't exist in life. The best we can do is to "manage the risk." Trying to do this is where the fear creeps in to this and every single choice we make on and off the trail.
Most importantly, make sure to register for a permit. Capitol Reef has a Canyoneering Permit System allowing the park's managers to track canyon use and determine levels and locations of canyoneering activity. Permits are free of charge and require self-registration located at the park's visitor center or on the park's website. These permits are required for all canyoneering and climbing activities within the park.
Ready? Almost?
"Other than having a crane lower you down, by the time you pop your helmet on, you really can't think of anything else to protect."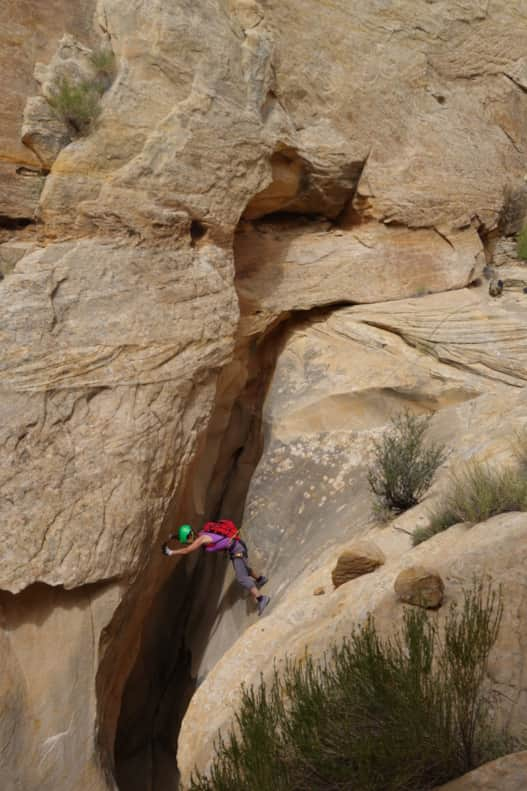 In canyoneering, experienced guides, specific equipment and "double redundancy" (a redundant term) are the principal ways to manage the risks involved to the point where, like flying with a commercial pilot, an experienced guide uses his training and checklists allowing you to sit back and enjoy the flight. You wear a harness fitted around your hips for comfort and support and each of your legs for stability. It, actually, feels quite empowering in a Wonder Woman or Iron Man kind of way. The harness is tethered to a rope (or two) that can carry approximately 10x your weight and a professional-grade locking carabiner (a big version of that clip we use to attach our keys to our purses and backpacks) and is then cinched around boulders or rocks or something that has seen many more sunrises, windstorms or even blizzards than you. Other than having a crane lower you down, by the time you pop your helmet on, you really can't think of anything else to protect. No, your rational fear is not a factor. It's the I-have-no-control-and-what-do-you-mean-this-isn't-Disneyland variety. (In fact, even if you visit Capitol Reef without booking a canyoneering experience, there are some things you should know about hiking in the high country desert of Southern Utah.)
Here we go. On belay. Belay on.
Achieving Terra Firma
You know that test where you're with a group, and you're told to close your eyes and fall back? The group catches you, and you feel relieved and a bit ridiculous for being afraid. It's THAT kind of fear, the kind that keeps you from doing a LOT of things. This is why kids are, generally, better at canyoneering and a lot of other new activities. For better or worse, they don't think everything through, but they also don't try manage everything to point where it stops them from trying new things.
And so, you step back. The rope tightens, and holds. Your body begins to relax as if lying in a hammock. You look around, and any lingering fear is replaced by wonder, the kind you probably haven't felt in a very long time and, while it seems ridiculous to even say this, it is real. The canyon walls formed over millions of years by both patient and cataclysmic forces surround you. The sunlight hits the cracks revealing colors you never could have seen from above or below. There are shrubs and flowers and other living things emerging from the cracks or unimaginably affixed to the walls like they snagged the best seat in the universe and refused to ever leave.
And then, too soon, you touch terra firma, a phrase that never really made sense until now.
The fear was gone the moment you stepped off the ledge and won't return again. In fact, when the flutters of anxiety tickle your chest again in a few moments or in many years, on a trail, in your home or at work, before an audience or alone in front of a mirror, anytime you're faced with, "Can you? Will you," you'll remember the moment you looked up at the rope, still taut then slackening and coiling slowly at your feet with the canyon walls standing beside you, stretching up reminding you of the wonder, and you'll boldly step off again into the next unknown.
To follow my journey, see the itinerary here.
For more information on canyoneering in Capitol Reef, contact Steve and Jennifer Howe (aka Bob and Betty, because no one can remember their own names much less theirs while swinging from a rope) with Red Rock Adventure Guides at www.redrockadventureguides.com.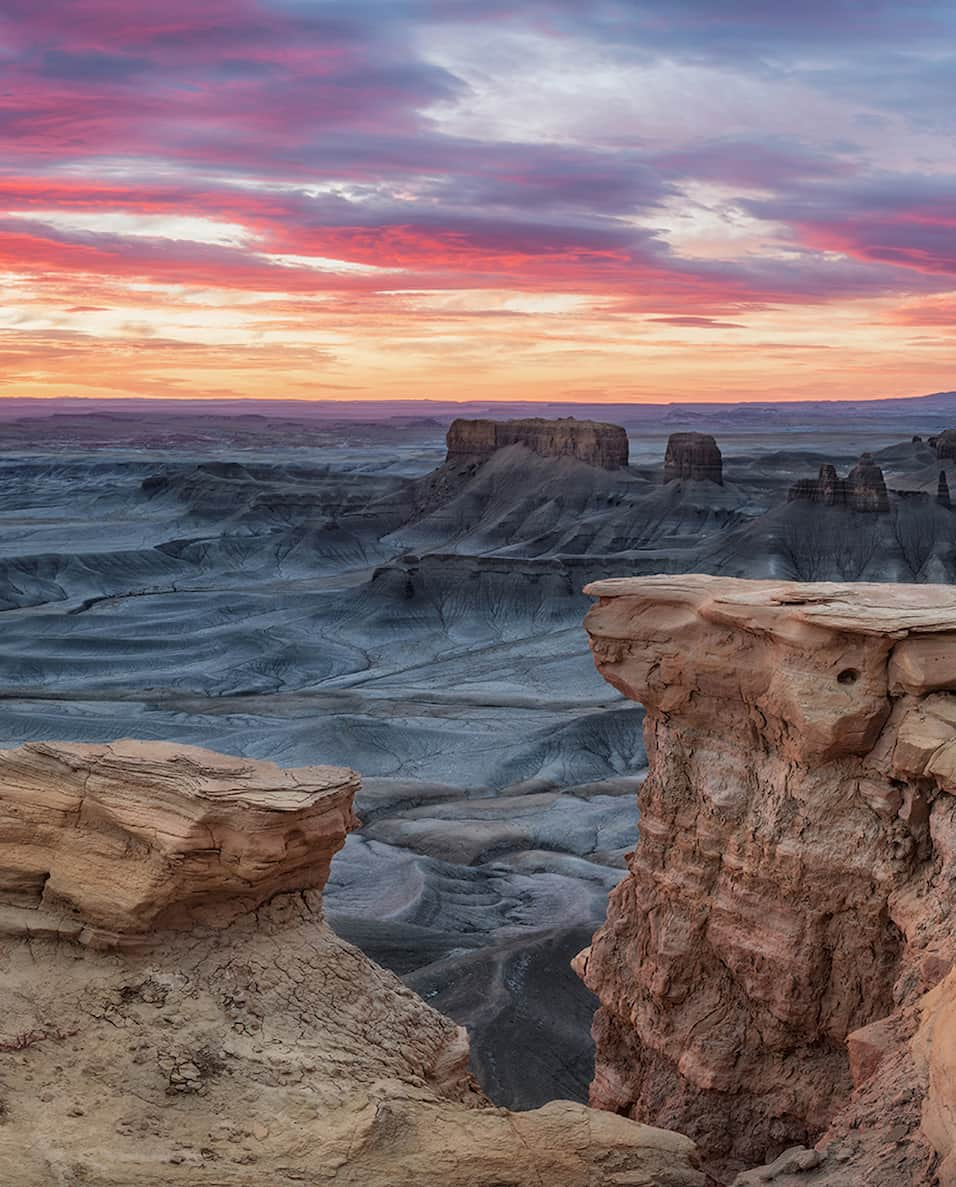 Walking off the Ledge Into Capitol Reef
Tucked between the popular kids — Zion and Moab — Capitol Reef Country is a morning drive from Salt Lake City.
Highlights
Gifford Homestead
Rappelling in Capitol Reef National Park
All-American Road Scenic Byway 12
Hell's Backbone Grill