U.S. Federal Shutdown Information
At this time, all of Utah's national parks, monuments and recreation areas remain open.
Learn more.
Vegan-Friendly Salt Lake City
Where to satisfy any vegan cravings.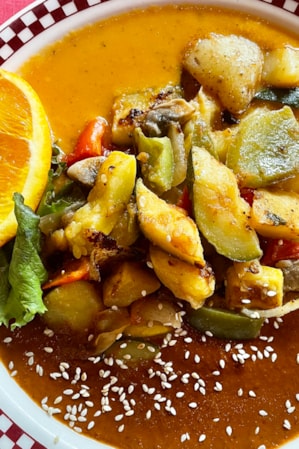 In 2019, Salt Lake City ranked tenth best city for vegans in the country, trumping more culinary-famous cities like New York City. But that was 2019. Since then, the Wasatch Front has become even more well-stocked with veggie cuisine, from completely vegan restaurants to omni restaurants who have gotten on board with their own delicious offerings. That means whether you're craving tacos or ramen, looking for wings and a game or you wake up craving brunch, there's something for every vegan to enjoy in Salt Lake City. Read below for a quick tour of the most reliably delicious spots to get vegan-anything.
For Bar Eats
Grid City Beer Works
333 W 2100 S
Vegans tired of scanning the menu for "v" will be delighted at this vegan-by-default brewpub where a specialized beer menu is complemented by hearty sandwiches, burgers and wings for omnis and veg heads alike. Here, staples like seitan, tofu, jackfruit and sometimes even artichokes can be smoked, chicken-fried, brined or richly sauced, depending on the dish. Look to their oft-changing specials menu for proof.
Proper Burger Company
865 S Main Street
Veggie burger enthusiasts will be delighted by Proper Burger, where all burgers can feasibly be made vegan with a crispy-fried quinoa patty. While dedicated vegan options like the Bollywood Burger and Chili Cheese Burger are delicious, other veganize-able options like the zucchini pickle-laden Proper Style will have you coming back again and again. While you wait, sample a fresh-tapped brew at Proper Brewing next door.
Trolley Wing Company
2148 S 900 E
Seitan enjoys just as much popularity as chicken at Trolley Wing Company, a cozy local chain of sports bars where vegan wings get the proper treatment. Wings are baked slowly to a satisfying crunch before being drenched in any number of sauce options, over a dozen of which are vegan. Mix and match them to find your favorite combo.
Ice Häus
7 E 4800 S (Murray, UT)
There is perhaps nothing more charming than a suburban dive-meets-German beer hall, but Ice Häus in Murray (just south of Salt Lake City) takes it a step further by offering a full menu of classic German pub eats, omni and vegan-friendly alike. Rare (vegan) treats include a spaetzle skillet, Kein Fleisch Burger, Kuken Sandwich, Schnitzel Dinner and of course brats (of the Beyond variety).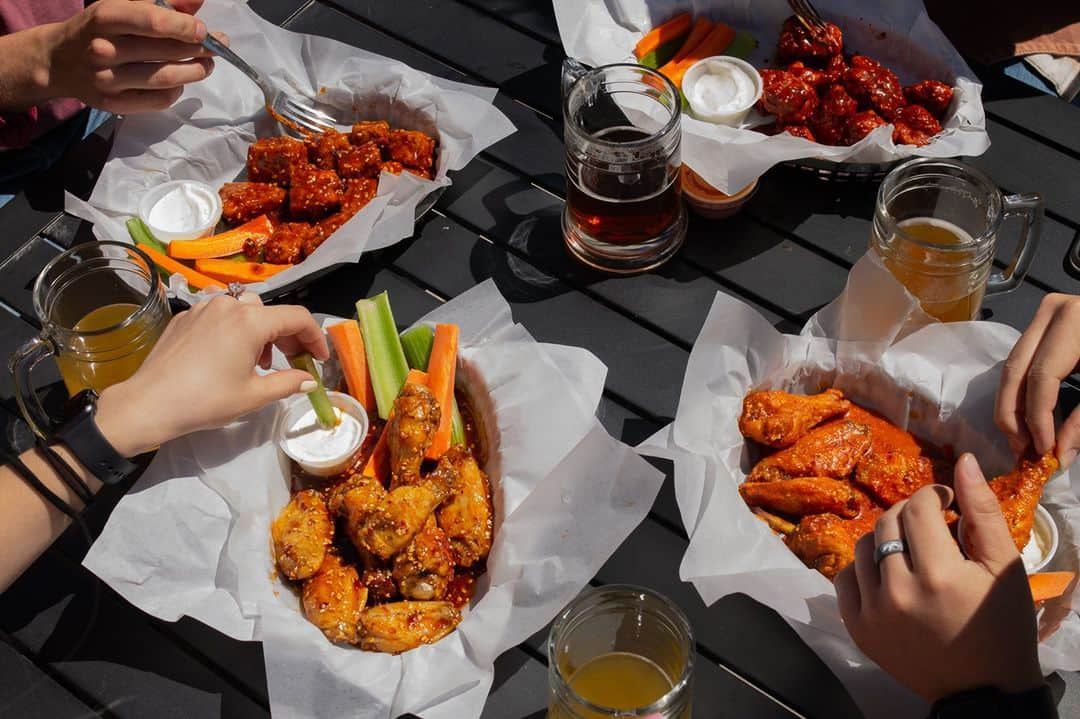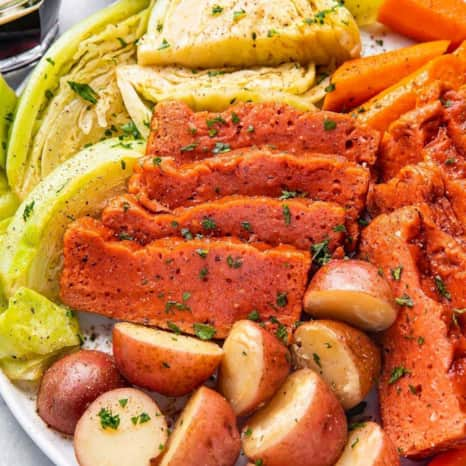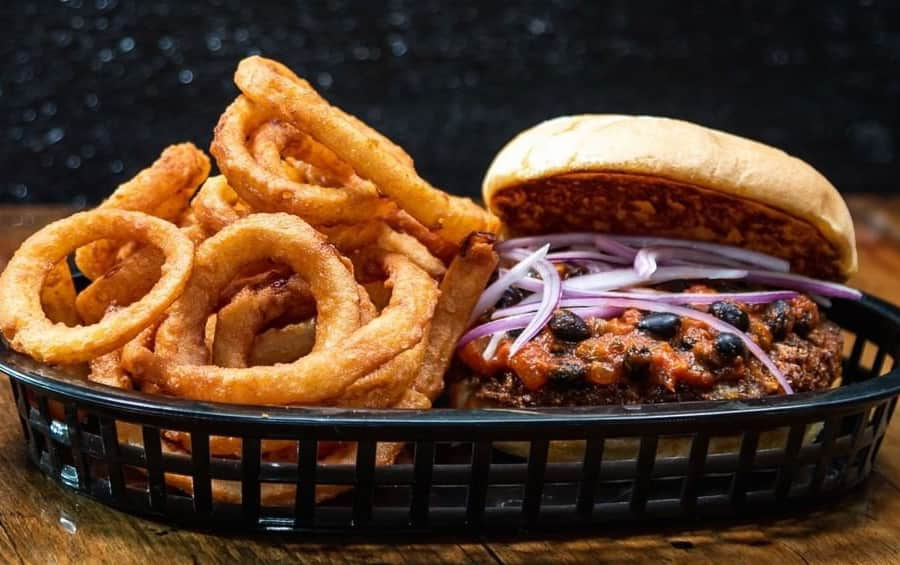 For Asian and Indian Fare
Cafe Shambala
382 E 4th Avenue
Hidden away in the Avenues, Cafe Shambala offers up mostly vegetarian Himalayan cuisine. Whether you're eating at their affordable lunch buffet or tucked in for a date night, the star of the show is their signature Vegetarian Plate — it's heaped with spicy potatoes, fried rice and hot, crispy momos to drench in a ginger sauce so delicious you'll dream of it long after.
All Chay
1264 W 500 N
Another neighborhood gem, All Chay is the only all-vegan Vietnamese joint besides their sister restaurant Vegan Bowl in West Jordan. Savory vegan pho swims with soy beef, soy ham and tofu chunks, while bahn mi, noodle salads and rice dishes are piled with proteins like lemongrass tofu, BBQ soy curls or the Ocean Love's fried golden vegan shrimp.
Saffron Valley - Avenues
26 E Street E
While all Indian restaurants in SLC offer traditionally vegetarian and vegan options, Saffron Valley's Avenues location gets points for offering vegan Malai Kofta as one of their regular specials. Malai Kofta usually consists of potato balls with or without paneer in a cream-based sauce — but this one is vegan, the fried tater balls complete with veggies, and bathed in an aromatic coconut and tomato sauce. (Read: Meet the Women Leading Utah's Food and Beverage Renaissance)
Yoko Ramen SLC
473 E 300 S
Step into this comfy, casual, bright sunroom of a ramen joint, and find veggies done right. The vegan miso-based ramen is topped with a rotating lineup of seasonal and local-as-possible veg, including things like crunchy fried cabbage, peppery kale, pickled roots, sweet mushrooms and curls of green onions. Don't sleep on the vegan gyoza or cauli sandwich, either.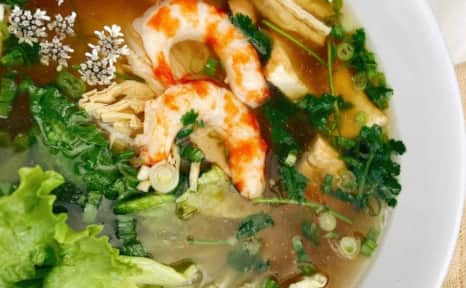 For Getting Your Brunch On
Laziz Kitchen
912 Jefferson Street
Next time brunch calls, head over to the Granary District to enjoy one of the best vegan-friendly cuisines out there — Lebanese. At Laziz, you'll find that sharing a plate of dips (lemony beet dip, bright hummus, spicy muhammara) with friends is kind of magical on a lazy Saturday morning, and that falafel, fried cauliflower or steamy fava beans with toasted pita make perfect breakfast foods. (Read: A Restaurant That Welcomes Everybody With Its Middle Eastern Flavors)
Piper Down Pub
1492 S State Street
If catching a game while you brunch is more your style, head to Piper Down's warm, old world-style pub, where the bloodies can be vegan, and so can every breakfast dish you desire. An extensive vegan menu contains classic morning grub like breakfast burritos, french toast, huevos rancheros, a hash of tofu scramble, breakfast potatoes and all the fixings, plus a vegan Irish Breakfast.
Passion Flour Patisserie
165 E 900 S
While Passion Flour Patisserie made waves as SLC's first vegan French pastry shop, their savory offerings are worth a taste too. Go on a weekend or a weekday to enjoy rich and creamy favorites like veganized smoked benedict with vegan ham and hollandaise, biscuits and gravy, and the french dip sandwich with Vegan Daddy roast beef.
Blue Gene's
239 S 500 E
This little mid-century modern-inspired spot has the charm of a diner mixed with the vintage glam of a highball bar — which is what it is at night. At brunch time though, they serve all the breakfast classics, with vegan options including a veggie rice bowl, vegan hash and vegan apple fritters.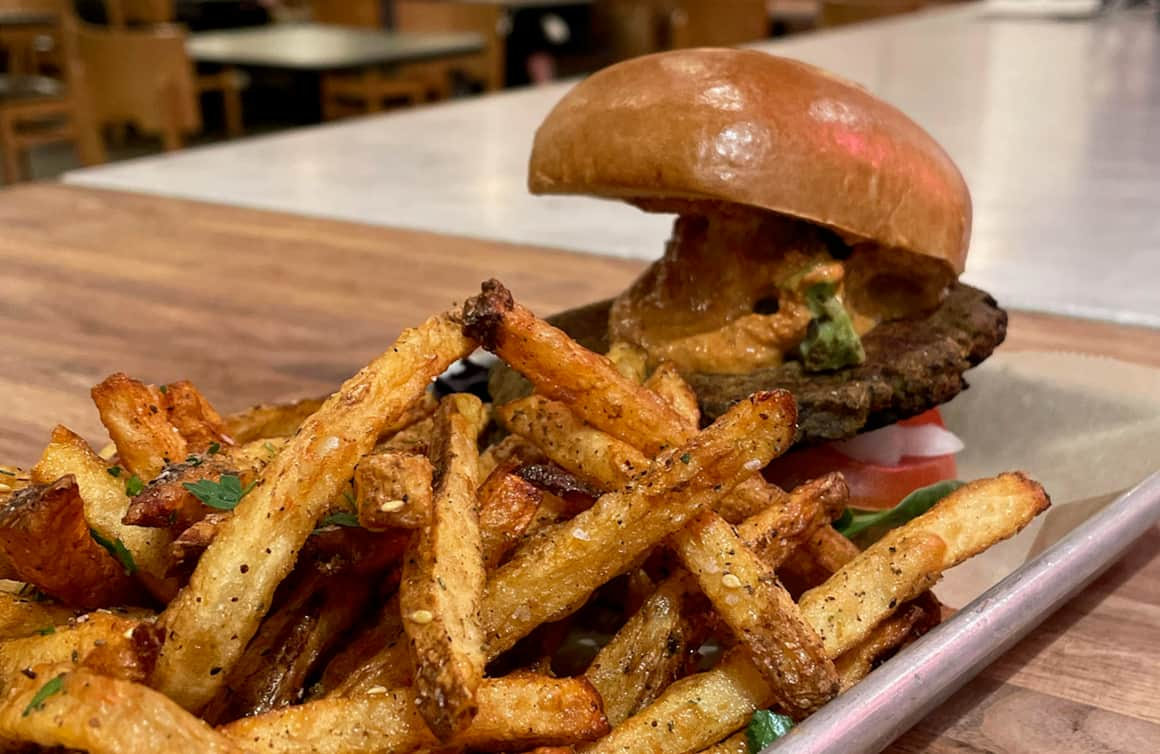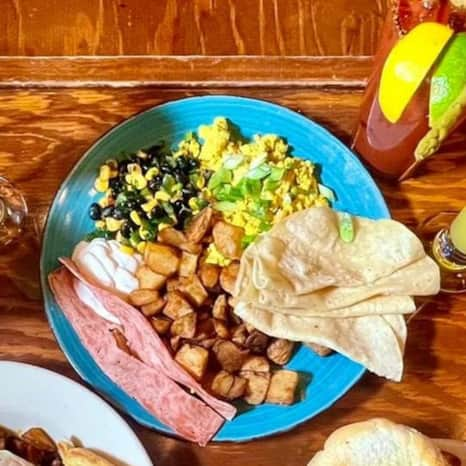 For Latin American Flavors
Red Iguana
736 W North Temple Street, 866 W South Temple Street
While most wouldn't consider Mexican food as we know it to be incredibly vegan friendly, it can be, and it is at Red Iguana. All of the delectable moles at SLC's favorite Mexican restaurant are vegan, can be served with vegetables instead of meat and sans dairy garnish upon request. Other vegan-izable favorites include the chimichangas and mole negro-drenched enmoladas. (Read: The Best Restaurants In Salt Lake City)
Mi Ranchito Grill
3600 S State Street
This south State Street spot is unique in that they offer a full vegan menu of traditional favorites like pozole made with soy curls, and various burritos, enchiladas and tacos that can be filled with mushrooms, beans, soyrizo (vegan chorizo), seitan or vegan beef and chicken. Mark your calendars, too, for their very special Friday night vegan buffet.
Fácil Taqueria
4429 S 2950 E (Holladay, UT)
While the menu is small at Fácil in Holladay, the flavors are not. Go for the cauliflower and avocado tacos (which come in burrito form, too), or crispy local mushroom and leek tacos with tangy fermented cabbage, complete with house hot sauce — the best you'll ever try. Their new brunch menu is in the works, and so far includes vegan-izable tortas on local focaccia.
Arempas
350 S State Street
SLC late night food options are pretty limited, especially for veg heads who can't always indulge in cheap pizza. That's why Arempas — which is open until 3 a.m. on weekends — is so invaluable. Some of the veggie-friendly offerings at this Venezualen spot include arepas bursting with avocado, black beans and plantains, empanadas and appetizing plates like the Donald Watson. (Read: You Are What You Eat: Salt Lake's Perfected Latino Flavors)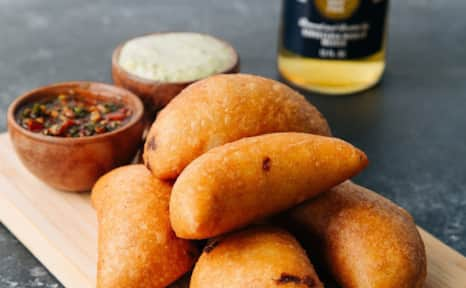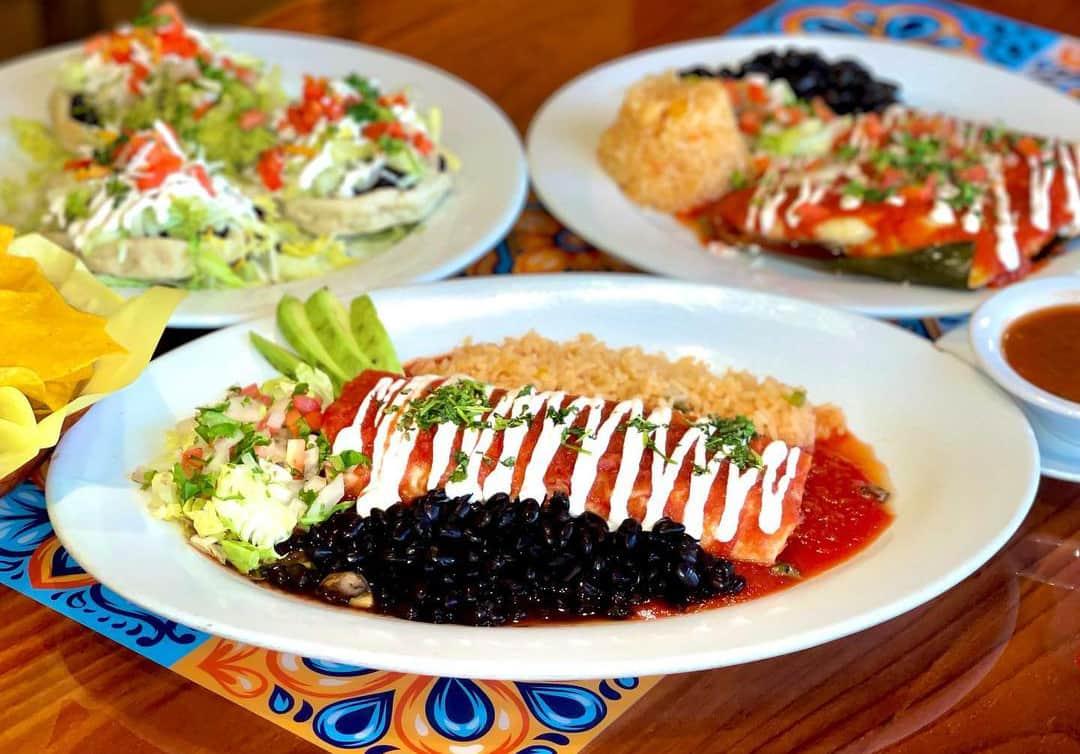 For Finer Dining
Takashi
18 W Market Street
Not only is Takashi often voted Utah's best sushi restaurant, but it also offers some of the most inventive sushi and Japanese specialities you can get — no cheap avocado rolls here. Go for the Shinjo roll, which features tangy pickled burdock and earthy shiso, or their succulent stir fry of vegetables, fried tofu and mushrooms, with an optional side of barbecued ice.
Stanza Italian Bistro & Wine Bar
454 E 300 S
Indulge with ease in fine-crafted Italian cuisine with the rest of your omni party, no parmesan required. Mouthwatering vegan options at Stanza include the rigatoni with wild mushrooms and cognac vegetable consommé, almond and hazelnut bucatini and linguini with the kitchen sink of mediterranean goods like sundried tomatoes, kalamatas, artichoke hearts and oregano.
Zest Kitchen & Bar
275 S 200 W
This 21+ restaurant offers refuge from menus that require constant modification, offering exclusively vegan, raw and gluten-free dishes, many of which can also be made nut-free or oil-free and feature local ingredients. Dishes pull from global traditions, like the brussel sprouts in masala almond sauce, or the Irish stew. Try a pizza to get a taste of their fantastic in-house cashew cheese.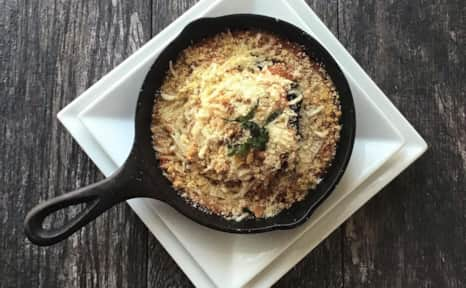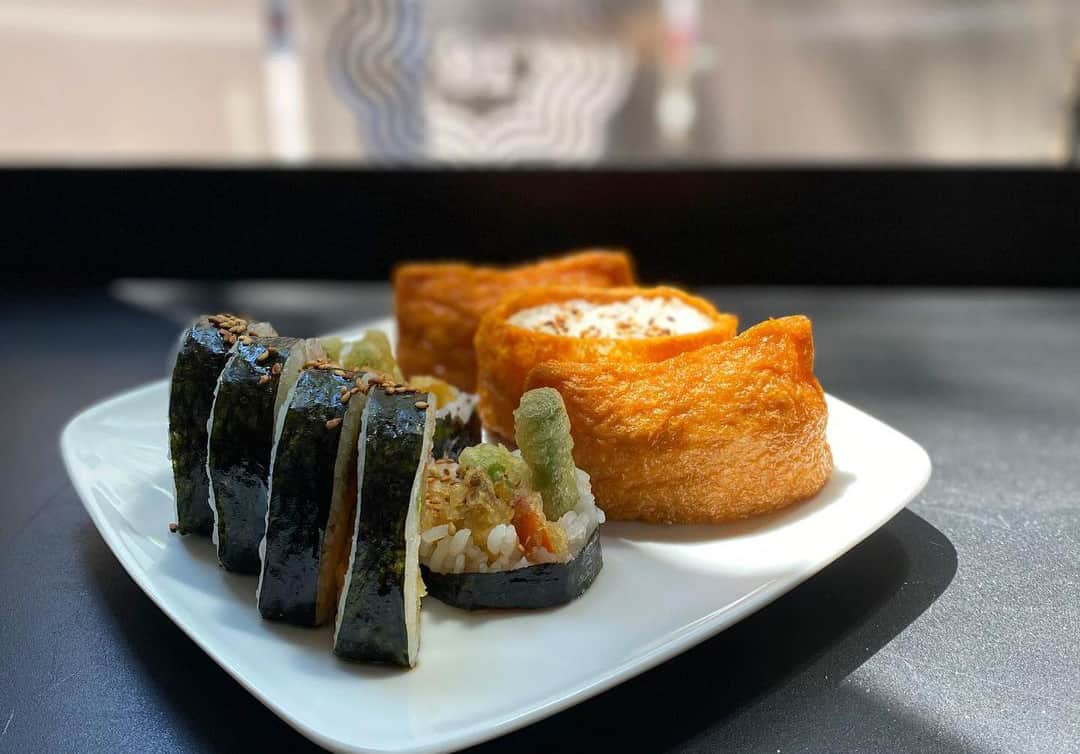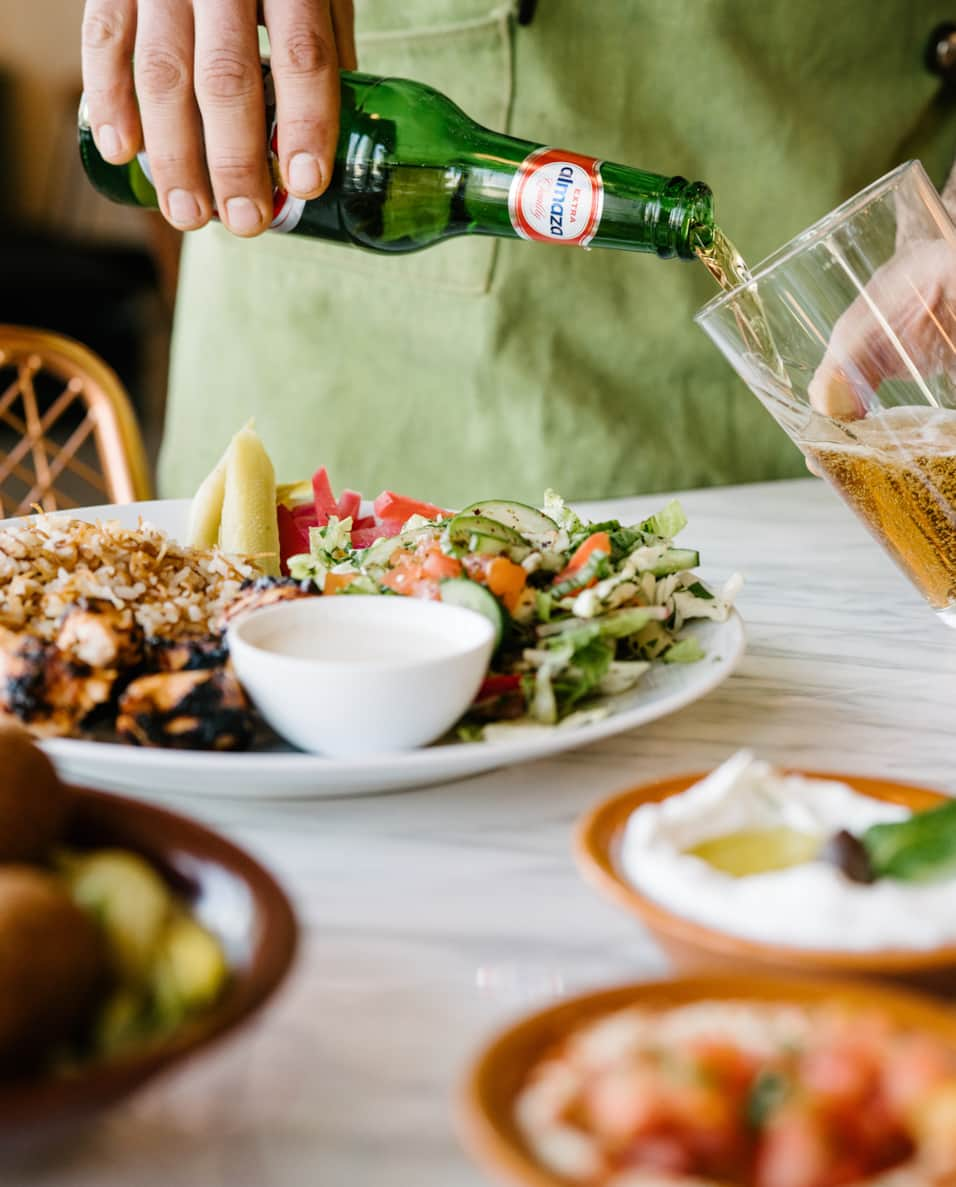 Foodie Journey
In a place that's known for its red rock landscape, it's incredible that local chefs can coax such a feast of fresh food from the desert.
Highlights
Mesa Farm Market
Hell's Backbone Grill
Farm-Fresh Dining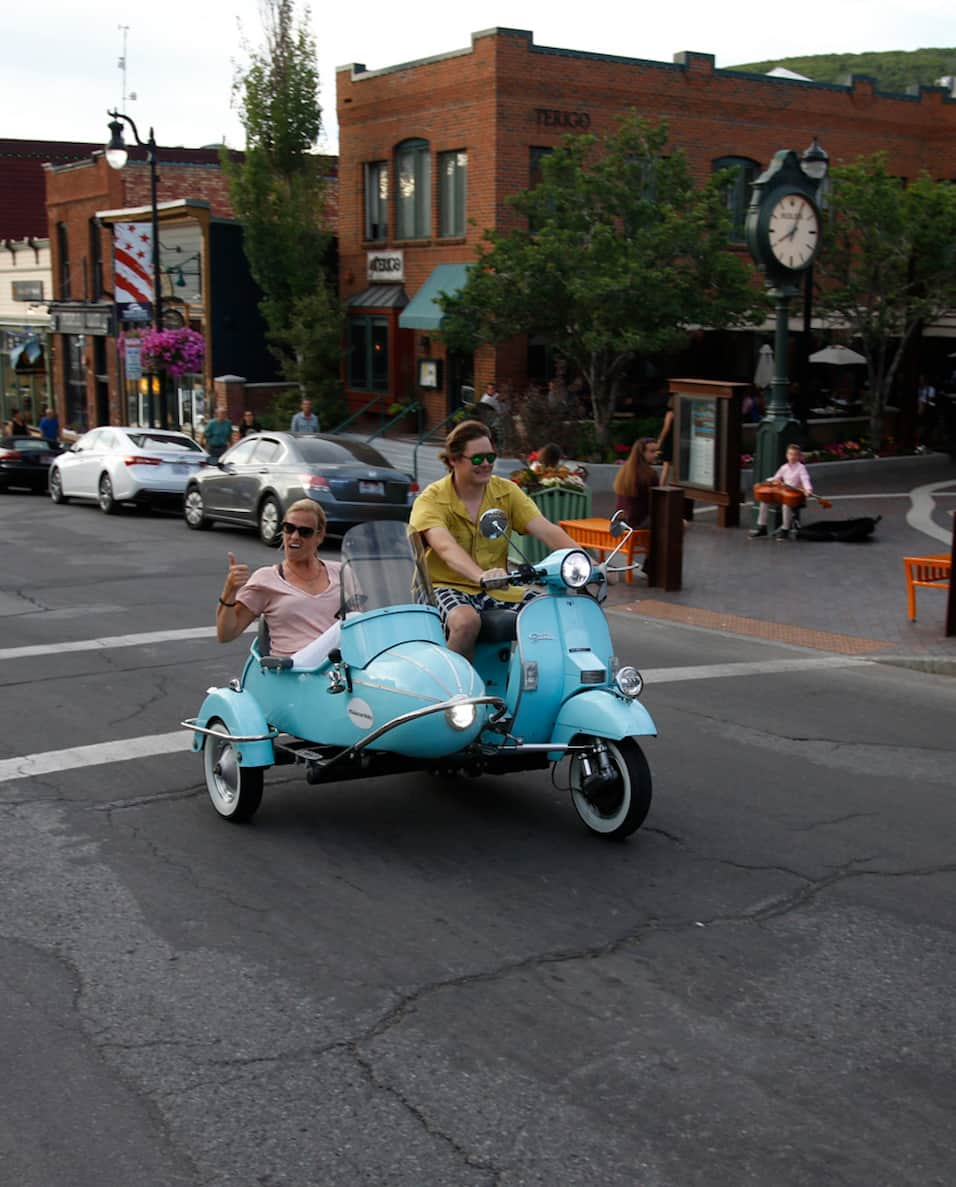 Park City Classy Warm-Weather Weekend
There are many ways to build a magical weekend in Park City. Three days can easily include art galleries, spa time, boutique browsing, food, and live entertainment. And, of course, the mountains make the place, so hiking boots are recommended for your pack list, but you don't have to spend the entire time — or any time — in outdoor-gear mode. There's plenty to do, and the itinerary can be as laid-back or active as you like.
Highlights
Kimball Art Center
High West Saloon
Spa Treatments
Park City Nighlife