COVID-19 Travel
Please adhere to local guidelines for safe and responsible travel, including following the statewide mask mandate.
Read more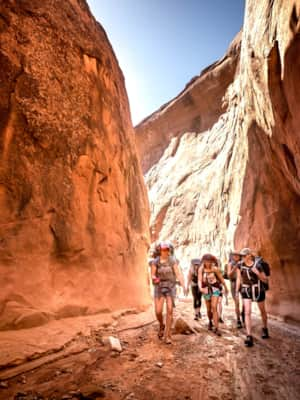 AndShesDopeToo's Insider's Guide to Ogden
The family behind AndShesDopeToo, an adventure community of women, show you things to do in Ogden, Utah in this Insider's Guide video.
Utah at 15 mph
When it comes to family bike tours, Utah is tough to beat. Learn how to plan a family-friendly bike tour and see what this state has to offer!
A Family Road Trip From Las Vegas to Zion National Park

A three-day weekend is a perfect start in exploring the Wild West of Zion National Park and Southern Utah. This family-friendly road trip pairs a big helping of adventure with new discoveries in Southern Utah's frontier for a weekend you and the kids won't soon forget.

Yellowstone Loop

Everyone must go to Yellowstone once in his or her lifetime, and using Northern Utah as your gateway makes it that much greater.

Southern Dinos and Goblins

From fossils and petroglyphs to slot canyons and goblins, you'll have four days of "oohs" and "ahhs" for the whole adventuring family.