Utah's Scenery Offers A Backdrop for Inclusive Family Camping
Utah is known for its amazing collection of parks for families to camp in, but the state also offers resources that provide access for people of all abilities.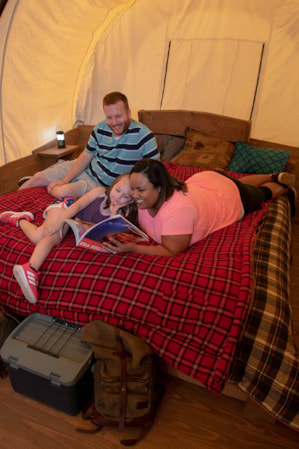 Breathtaking scenery makes Utah a beacon for that iconic American vacation — the family camping trip. Park programs help visitors enjoy the outdoors, and many amenities are accessible for people with disabilities.
Outdoor activity accessibility means that entire families can enjoy the outdoors together. No one has to sit out or stay at home.
Utah has been proactive in its efforts to make parks accessible, says Kevin Stickelman, chief executive officer of Park City-based nonprofit National Ability Center (Read: "Adapt, Access, Success"), which creates inclusive outdoor programs. Many state parks, forest service campgrounds and national parks offer accessible bathrooms, wheelchair ramps, cabins and tent platforms.
Being outdoors has benefited Stickelman, an amputee, throughout his life. While at his job, he watches that transformation in others. He says the value of enjoying the outdoors is something you can't always fully appreciate in a city or urban park. "In the outdoors, people get the sense of seeing the raw unedited version of nature," he says.
"Outdoor activity accessibility means that entire families can enjoy the outdoors together. No one has to sit out or stay at home."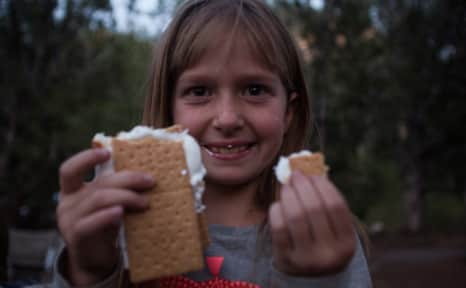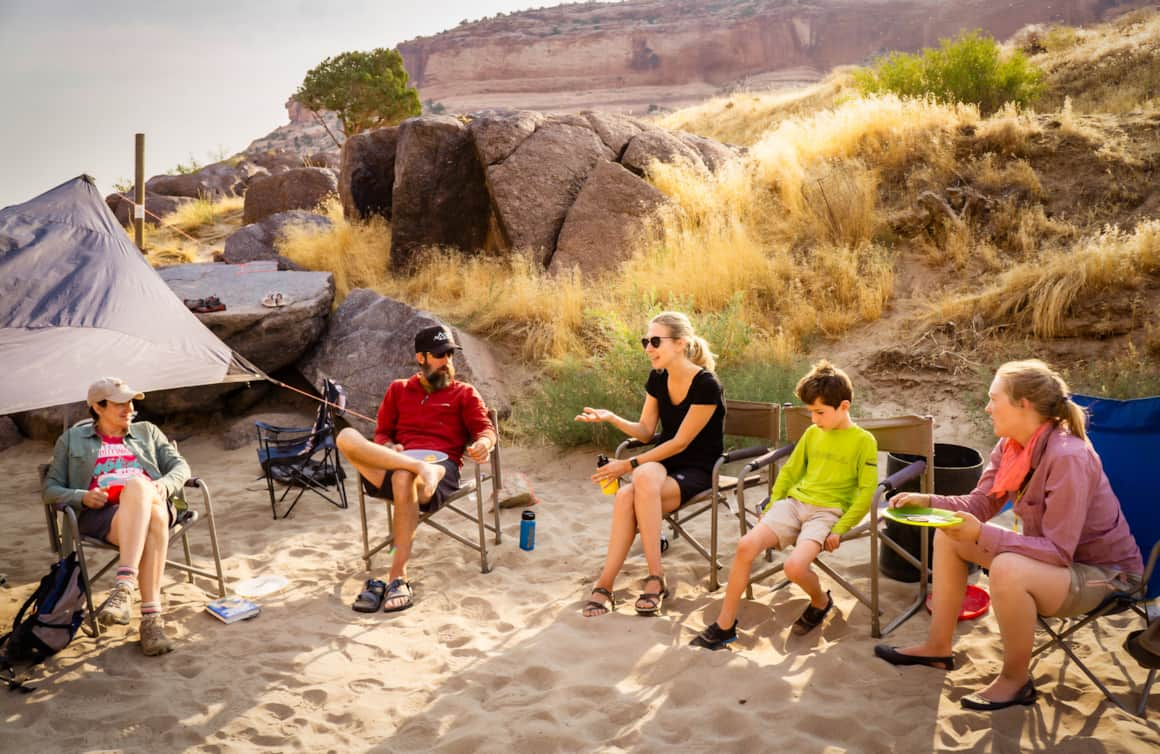 A number of accessible park amenities in Utah offer visitors the chance to disconnect and enjoy the outdoors. Examples include the wheelchair-accessible trail at Fremont Indian State Park Museum, from which hikers can catch views of ancient art rock — or "rock writing," the term preferred by some tribal elders.
"I really think there are way more accessible sites than people realize, especially for the first-time camper," Stickelman says. And sometimes it only requires a small modification or piece of equipment to make a campsite more accessible, he says.
Utah State Parks officials are working to bring tactile and Braille elements to exhibits and waysides. At the Fremont trail, there's a tactile/Braille sign on the path. Another example is at Blanding's Edge of the Cedars State Park Museum, which features a model for blind and low-vision visitors of the 1,000-year-old great house on the property.
Rangers can help people who need accommodations participate in park education programs, says Justina Parsons-Bernstein, a heritage resources coordinator for the Utah Division of Parks and Recreation, who also oversees Americans with Disabilities Act programs. She recommends calling the park five days in advance of a visit to request program accommodations; rangers will do what they can. (Note: The more remote the park, the more lead time is preferred.)
In addition to state parks, Utah's national parks also offer accessible trails with great views. For example, Arches National Park has a number of trails that are wheelchair accessible with views of arches and geology. And the National Park Service provides a free access pass to U.S. citizens and permanent residents with permanent disabilities, which covers the entrance fee to more than 2,000 federal recreation sites.
Getting Over the Mental Hump
Inclusive outdoor programming is one of the reasons the Luthi family moved to Utah from New York. During a ski trip, Luthi discovered the National Ability Center's programs, which were helpful for including both of her twins in outdoor activities. One of her sons, now 9 years old, has cerebral palsy, and wears an orthotic for stability.
While Luthi says she always enjoyed nature adventures, her family didn't plan an overnight camping trip until 2019. "I think it was more about getting Mommy over the hump of the whole camping experience," Luthi said.
The family planned that first overnight trip through a center program, participating in a three-day combined camping and rafting trip in Moab, which was very exciting for their son. "I got to experience the outdoors, but this time from a tent," he says. (Read: Why Your Kids Need a Utah Trip)
That guided trip gave Luthi and her family the push to begin camping on their own. They've since camped several times in the Uintas and taken more trips with the center.
First-hand experiences, such as pitching a tent or cooking an outdoor meal, gives the entire family a greater appreciation of the outdoors. Luthi considers such experiences more impactful than observing nature from a car window or watching a documentary. Being able to give her young kids outdoors experiences is important, she believes. "We live in an exceptional place that has so much to offer, and I want to make sure my kids are exposed to that," Luthi says.
Luthi's son adds: "I like being with my family in the wilderness. We have to think about where we have to camp. I like being out at night the most because you see the stars and constellations."
Selecting a Campsite
For families who haven't camped before, the idea of being off-the-grid might be intimidating, Stickelman says, but a number of parks and campgrounds are close to towns. For first-time campers, having access to WiFi in case of an emergency might be comforting.
While there isn't a comprehensive database of all the ADA-accessible campsites within the state, still the Utah State Parks website is a good place to start. It offers pictures of camping sites and descriptions of structures such as tent platforms, cabins and yurts.
After an initial internet search, calling park officials is the next most useful step in planning an inclusive camping trip. A campground might not be listed as ADA-accessible but could offer trails wide enough for wheelchairs and bathrooms that are usable for people with different abilities.
Some campsites can be reserved online, but even when spots are available on a first-come, first-served basis, Stickelman advises calling the campground manager to explain accessibility needs and to seek a reservation.
"I really think there are way more accessible sites than people realize, especially for the first-time camper. And sometimes it only requires a small modification or piece of equipment to make a campsite more accessible."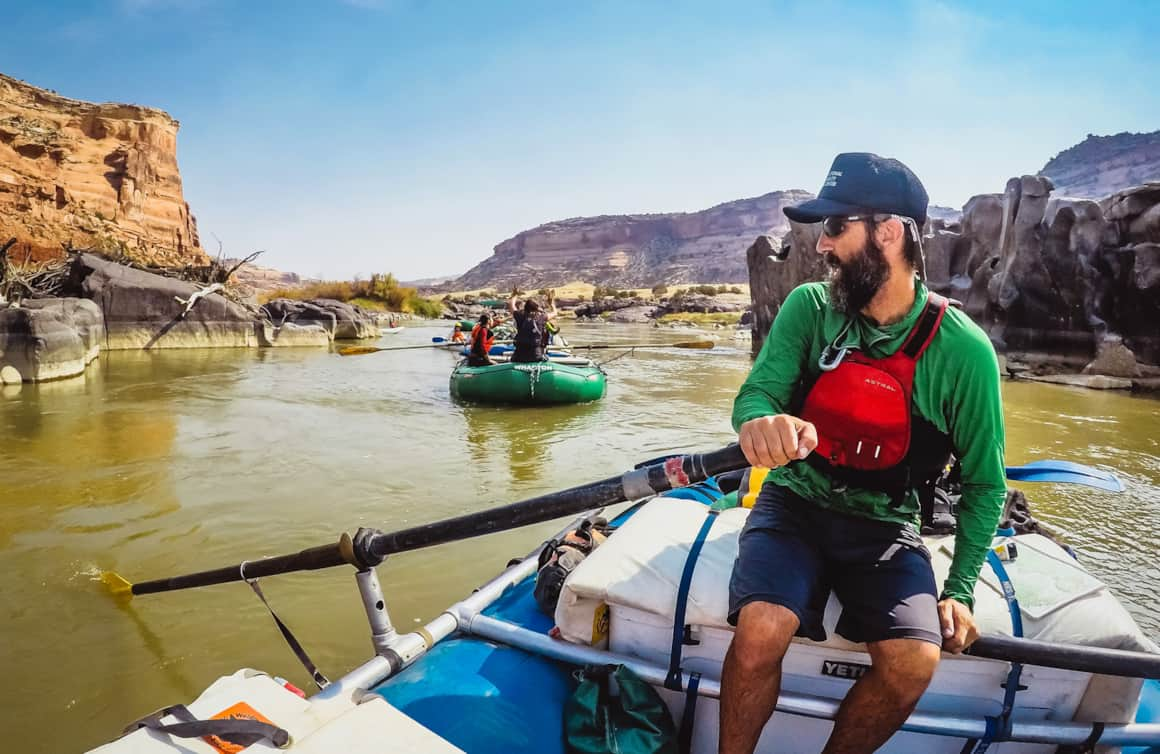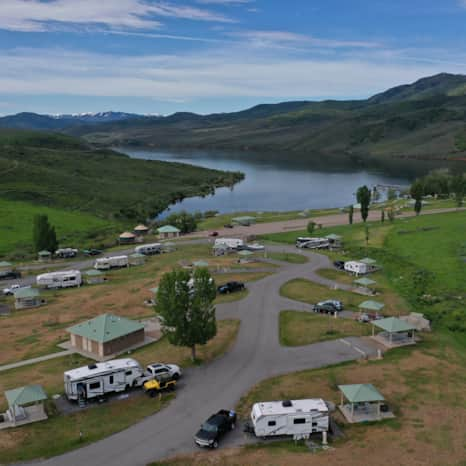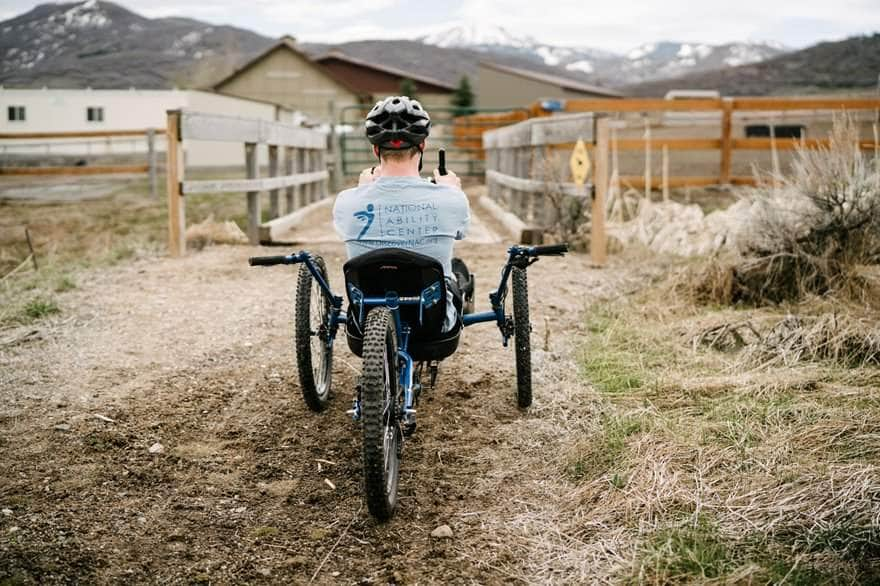 Answering the Question: Can I Participate?
Families with members of different abilities shouldn't assume that outdoor activities are off-limits. Park websites often list local outfitters for activities such as horseback riding and rafting. Stickelman recommends calling guides to ask about accommodations for different needs.
Calling the park is a way to get information that might not be listed on the park's website, says Chris Haramoto, manager of East Canyon State Park.
The park, located on the backside of the Wasatch Mountains, is known for its reservoir and water activities. The park offers two campsites that are adaptive for individuals with differently abled needs, as well as an adapted yurt and cabin, plus accessible restrooms in the day-use area and campground.
Annually, the park hosts the University of Utah's TRAILS adaptive recreation program, where people with spinal-cord injuries can use adaptive water sports equipment to kayak and sail.
Many visitors come to the park to fish, but when water levels drop, it's more difficult to reach the reservoir. "We are more than happy to use a utility vehicle to drive the customer to the water's edge," Haramoto says.
Park Stewardship
As families take advantage of camping and visiting the outdoors, it's important that visitors are good stewards of these special places.
"In our programs, we teach the principles of 'Leave No Trace,'" Stickman says. "That means leave the park just like you found it, or better than you found it. If you come to a site and there's trash, pack it out."
"Camping reminds me that I am part of this amazing natural network, not separate from it. I like to observe, rather than disturb, things in nature."
When Luthi and her family went on their first camping trip with the National Ability Center, they all helped picking up trash in the campground. For first-time campers especially, it's important to think about what you pack in, Luthi says, and not overpack. "Ultimately, we have to remove all of our trash, bring it out of the park, and find a way to recycle it appropriately," she says.
It's also important for visitors to keep a safe distance from wildlife, respecting animal habitat by not intruding or making modifications to the land, Stickelman says.
"For me, camping, or taking time to do anything in the great outdoors, is a way to put myself right with the world," Parsons-Bernstein says. "It reminds me that I am part of this amazing natural network, not separate from it. I like to observe, rather than disturb, things in nature." (Read more on how to travel responsibly, a shared ethic called Forever Mighty.)