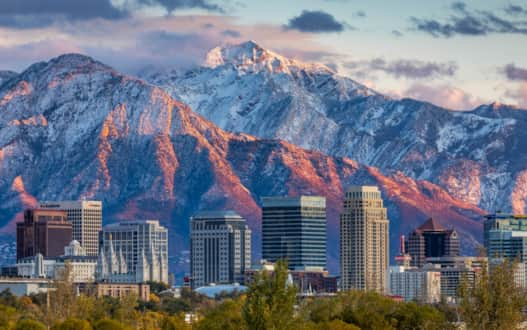 Resources
The following Utah organizations work together to advocate specialized recreation plans through the use of adaptive equipment, trained staff and scholarships. Utah's adaptive adventures and recreation opportunities create lasting, life-enhancing experiences by connecting people, nature, volunteers, teachers and the community.
National Parks, State Parks and Public Lands
Utah is home to amazing parks and outdoors, most of which are easily accessible to those with disabilities. To make planning your park and recreation area adventures easier, take a look at the following websites for a complete list of trails, activities and facilities to add to your vacation itinerary.
Adaptive Recreation Programs
Adventure Vet, Moab
This nonprofit offers outdoor adventure programs for wounded and amputee combat veterans. Activities include motorcycle, ATV and rafting adventures, vocational training and additional life-saving holistic wellness programs. Their mission is driven by their desire to help veterans through outreach, action, activities and education. More information at adventurevet.org.
Common Ground Outdoor Adventures, Logan
This agency aims to provide life-enhancing outdoor recreational opportunities for youth and adults with disabilities. Common Ground provides adaptive equipment and support, enabling those with disabilities to participate in outdoor adventures alongside their peers. Programs are year-round and varied, but Common Ground is best known for destination and vacation trips to Utah's state and national parks. Activities include fishing, hiking, climbing, hand-cycling, destination trips, dog sledding, canoeing, skiing, yurt trips, camping and river rafting. Be sure to ask about the scholarship program. More information at cgadventures.org or call 435-713-0288.
Courage Reins Therapeutic Riding Center, Highland
The mission of this program is to improve the quality of life for people with physical, mental or emotional challenges through therapeutic horseback riding and other equine-based activities. The Utah County center provides a safe and challenging setting for physical, cognitive, social and emotional growth. Staff physical, behavioral and occupational therapists are trained in equine-assisted psychotherapy, natural horsemanship and therapeutic riding. More information at couragereins.org or call 801-756-8900.
Kostopulos Dream Foundation, Salt Lake City
Camp K offers recreation programs for people of all ages and ability levels. Campers can stay for a week and enjoy activities such as horseback riding, arts and crafts, canoeing, camping, rope courses and fishing. Camp K also offers week-long road trips, part of their Travel Trip Adventures programs, where participants take part in hiking, camping, river rafting and wildlife viewing at places such as Bryce Canyon, Moab, Yellowstone and other regional adventure destinations. The Kostopulos Dream Foundation is located on 25 acres of woods, mountains, lakes, and streams in Salt Lake City's Emigration Canyon. Scholarship opportunities are available. More information at campk.org or call 801-582-0700.
National Ability Center, Park City
This adaptive-recreation provider promotes the concept of ability through integration, public awareness and education from its 26-acre ranch outside of Park City. Last year, 37,000 total lessons and outings were provided for more than 7,200 people of all abilities. Activities include equestrian, paddle sports, water sports, cycling, mountain biking, winter fat biking, alpine skiing, snowboarding, indoor and outdoor rock climbing, canoeing, Nordic skiing, snowshoeing, aquatics, camps, challenge course, competition programs, ability awareness and custom group activities. NAC also organizes day and overnight adaptive rafting trips on the Colorado and Green Rivers in Southern Utah. Scholarship opportunities are available. More information at discovernac.org or call 435-649-3991.
Ogden Valley Adaptive Sports
The mission of Ogden Valley Adaptive Sports as a 501(c)(3) organization is to eliminate barriers for people with disabilities through life-changing outdoor sports and recreational opportunities. They facilitate high quality, personalized, safe and fun experiences year-round through skiing, snowboarding, kayaking, rock climbing and cycling. Winter lessons are available at Snowbasin, Powder Mountain and Nordic Valley. More information at ogdenvalleyadaptivesports.org or call 801-695-7074.
Salt Lake County Parks & Recreation Adaptive Program
The county recreation program aims to enhance the quality of life for people with disabilities by facilitating equal access, regardless of age or ability. Programs are year-round and numerous, ranging from sports to social activities. The program is regularly adding new activities, such as sled hockey, adaptive baseball and Special Olympics competitions. More information at slco.org/adaptive or call 801-559-1500.
TRAILS (Therapeutic Recreation And Independent Life Styles), Salt Lake City
This comprehensive outreach program of the University of Utah Health's Rehabilitation Center helps individuals with spinal cord injuries or disease. Programs include recreation activities such as indoor spinning, hand cycling, kayaking, sailing, target shooting, downhill skiing, cross-country skiing, swimming, and wheelchair tennis. The program also features educational opportunities, such as the 6-week Spinal Cord Injury Forum. Wellness programs include exercise/conditioning, weight management, nutritional consultation, massage and upper extremity preservation. More at healthcare.utah.edu or call 801-581-2526.
Wasatch Adaptive Sports, Snowbird
Wasatch Adaptive Sports believes in the development of ability, as well as independence and active living through recreation. They provide entry-level through advanced instruction of winter and summer recreational pursuits for individuals with adaptive needs and their families. Annual events include the HGGC Steve Young Ski Classic. Headquarters in the winter are at Snowbird Ski & Summer Resort, and in the warm-weather months in Salt Lake City near the Jordan River Parkway to accommodate accessible cycling venues. More information at wasatchadaptivesports.org or call 801-834-0476.
Other Utah Guides and Outfitters
Adrift Adventures: adrift.net
Holiday River Expeditions: bikeraft.com
Hatch River Expeditions: hatchriverexpeditions.com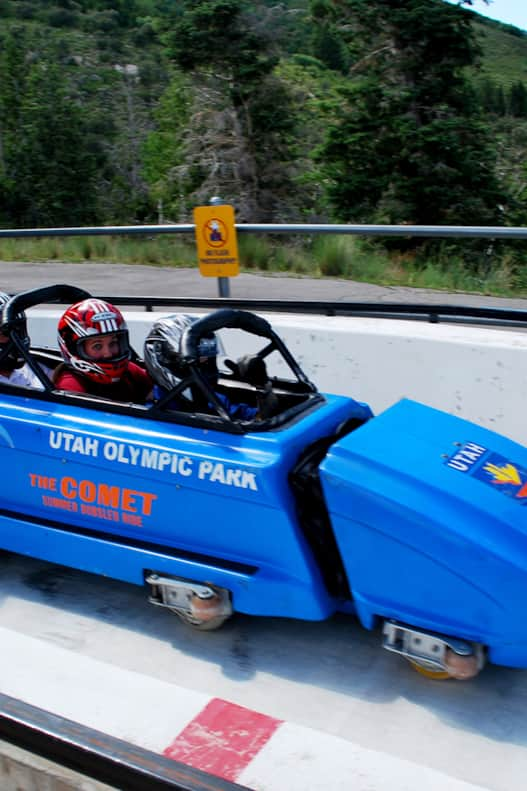 ADA Activities, from North to South
Utah's Scenic Byways, Statewide
Bear River Migratory Bird Refuge, Brigham City
Ogden Nature Center, Ogden
Lagoon Amusement Park, Farmington
Utah State Capitol Building, Salt Lake City
Hogle Zoo, Salt Lake City
Natural History Museum of Utah, Salt Lake City
This Is The Place Heritage Park, Salt Lake City
Red Butte Garden, Salt Lake City
Fort Douglas Military Museum, Salt Lake City
Utah Museum of Fine Arts, Salt Lake City
Clark Planetarium & IMAX Theater, Salt Lake City
Discovery Gateway Children's Museum, Salt Lake City
Temple Square, Salt Lake City
Tracy Aviary, Salt Lake City
Wheeler Historic Farm, Salt Lake City
Silver Lake Boardwalk, Big Cottonwood Canyon
Utah Olympic Park, Park City
Swaner Preserve and Eco Center, Park City
Living Planet Aquarium, Sandy
Provo River Parkway, Jordan River Parkway, Legacy Parkway Trail, Utah County
Cascade Springs Boardwalk and Trails, Heber Valley
St. George City Paved Trails Network, St. George