Many-Sizes-Fit-All within Salt Lake City's Growing Subcultures
Raise your glass. It's time to toast to the fact that there truly is something for everyone in the city's growing entertainment scene.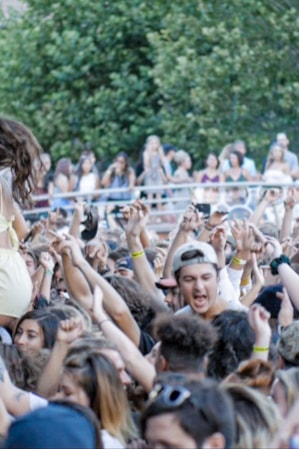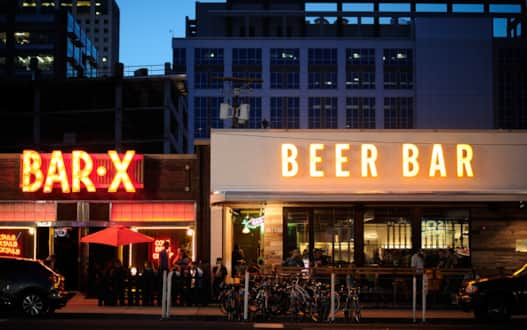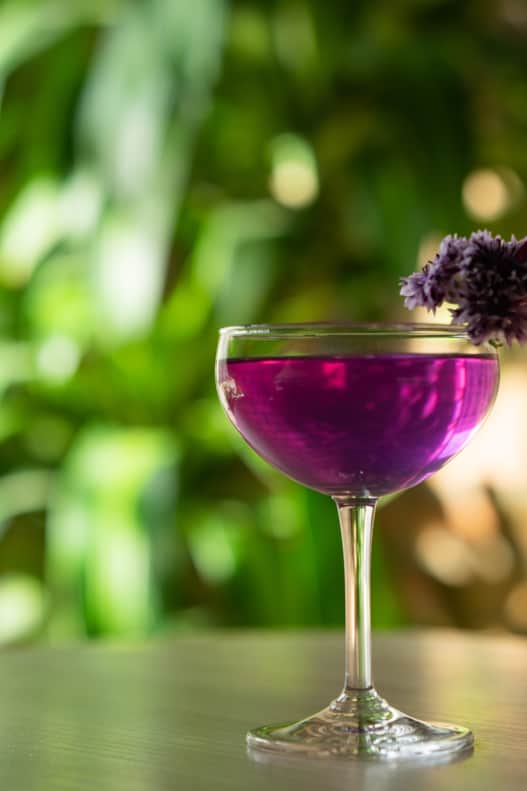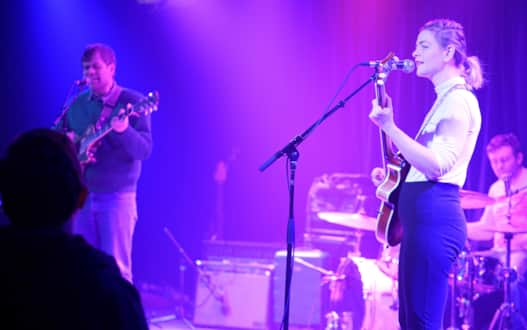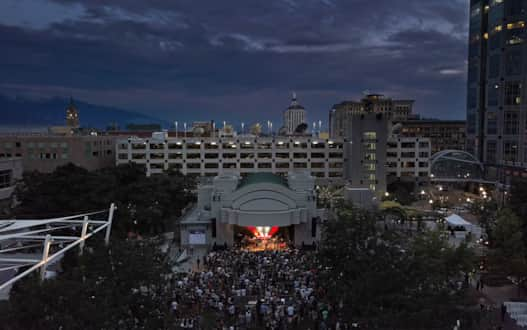 Salt Lake City's subcultural allure is widely acknowledged, in part, thanks to James Merendino's late 1990's cult-classic SLC Punk!, which follows two passionate, young punk rockers who embrace living in a culturally tight-reined Salt Lake City. However there is much more happening here than meets the eye. This city's steadily-growing population promotes and demands alternative means of entertainment. Salt Lake City is home to all-kinds of subcultures, including those into hip hop, punks, rocker n' rollers, vinyl enthusiasts, poets and musicians who play with a wide range of sounds that stimulate the senses.
For starters, every night in Salt Lake City there are concerts, dance nights and events for one to check out (Watch: The Salt of Sound: Live Music in SLC). Salt Lake City is even host to yearly festivals and regularly occurring swap meets. Just by wandering into downtown Salt Lake, visitors have the chance to be exposed to music drifting outward from the various clubs or bars that host its diverse nightlife.
To find these events, people visiting don't have to go very far as every event or venue is very accessible. For most shows, visitors can just walk down the streets of the downtown area or if needed, utilize Salt Lake's public transportation options. So be sure to check out some of the events below to get an exploration of Salt Lake City's unique alternative music and arts entertainment.
Beginner
A familiar and easily accessible introduction into Salt Lake City's subcultural nightlife.
Doom Lounge
Doom Lounge is hosted by Red Bennies' Dave Payne at Twilite Lounge. The electric and moody lounge performance is held every Sunday and Wednesday. Music starts at 9 p.m. and goes until about 1 a.m. Every week features a different artist, with all featured performances slowed down making them accessible for casual bar goers or people coming out. The music is generally electronic influenced, but groups in Salt Lake City have been known to play "lounge" like versions of their own material. Some notable acts that have played at Doom Lounge include the psychedelic outfit Lord Vox and SLUG Magazine's Editor Alex Ortega of Filth Lords. Doom Lounge even hosts touring acts like Darksoft from Seattle, Washington. Entry is free and the drinks at Twilite Lounge are inexpensive. One can sit while listening to the performances or play a game of pool. Doom Lounge is quite popular, so if one is wishing to check out this night, get there early for a place to sit.
Wise Guys Comedy Club
Wise Guys Comedy Club is a locally owned club part of a larger chain of comedy clubs along the Wasatch Front. There are locations in Ogden, Jordan Landing, West Jordan and Salt Lake City. Some of the country's top talents have performed stand-up here, including Kevin Hart, Tracy Morgan, Lewis Black and Wanda Sykes. In addition to some amazing touring acts, this Wise Guys Comedy Club strongly believes in cultivating local talent. This is practiced through the open mic nights held every Wednesday at the Salt Lake location. Open Mic starts at 7 p.m., with the club opening at 6 p.m. for seating. Admission is $5 but free to performers. To get involved send them an email up to one week before at wiseguysopenmic@gmail.com. All performers and attendees must be 21 and over. For future events, check out Wise Guys Comedy Club's website to see what comedians will be guesting on their stage.
Caviar Club
Every Monday evening some of Salt Lake's premier DJs gather to spin all-vinyl sets for the patrons of Alibi Bar and Place. This collective calls themselves the Caviar Club and their tastes range from the well-known to the obscure and criminally underrated. During these Monday evening get-togethers, these DJ's bring out soul, jazz and hip hop records and set a mood to relax in. Those not already familiar with Alibi Bar and Place will find this spot to be perfect for a lounge-atmosphere during these sessions. Some nights are good for dancing, while others are better for sipping a drink and digesting the tunes curated by this elite group of selectors. Attendance is free, but if the night gets busy, then Alibi will be packed. For a cool night on the town, be sure to get to the Caviar Club early to get a good seat and drink made by some of Salt Lake's top bartenders.
Intermediate
Subcultural entertainment that helps to have a little more familiarity with.
Crucialfest
This is not a festival to be missed if you like your music loud and wild. Crucialfest started in 2011 and is a yearly music festival that has become a mainstay in the Salt Lake Music Scene (Read: Required Listening). This festival seeks to show off Utah's underrated musical talent with a raucous and unforgettable festival. Every year the Crucialfest is comprised of bands that play metal, alternative rock, punk, hardcore, hip hop and psychedelic rock. This festival has even welcomed its share of DJs, spinning everything from rock n roll and break beats to EDM. Every year is a little different, with local lineups changing and the festival welcoming big name acts to grace the stage. Notable local bands that have played include The Nods, Eagle Twin and Ice Burn. Big name acts include Neurosis and Chelsea Wolf. Don't waste time, as tickets may sell out, so be sure to check out this year's line-up for this crucial festival sooner rather than later.
SLUG Magazine's Localized
Every month Salt Lake City's local music and culture publication SLUG Magazine puts on a concert celebrating local talent at Urban Lounge. The Localized series is an opportunity for local bands, DJs and comedians to get a write up and to perform for their friends and families. However, the primary idea behind the event's shows is not only to highlight new artists, but to give them a platform to further launch their craft to the next level. Many bands that have played at Localized have found themselves later becoming headlining acts. Each month's show is themed to fit a specific genre or style of performance. One Localized may promote Hip Hop, another, Art Rock, while the next highlights local punk bands. Every show promises to be uniquely different from the last. The monthly artist showcase starts at 9 p.m., but the doors open at 8 p.m. It's only $5 to get in and check out this city's up-and-coming performers.
Salt Lake City's Punk Rock Flea Market
Salt Lake City's Punk Rock Flea Market is perfect if you're looking for everything punk under the sun. The flea market is held at The Beehive/ Mark of the Beastro. This flea market occurs periodically, usually on alternating months on Saturday from 12 p.m. to 5 p.m. Be sure to watch Beehive's Facebook page for updates. At the flea market, vendors sell clothes, records, patches, books, vintage posters, zines, music equipment and more. The event is held in the back end of the venue, toward the stage. Sometimes the organizers of the Punk Rock Flea Market have all-vinyl DJs spinning punk, new wave, power pop and goth rock over the venue's house speakers. The flea market also has an opportunity for attendees to register for a drawing to win prizes. If you need cash to purchase an item from local punk vendors, there is a Mountain America branch located on 735 S and State.
Advanced
Events that are fun, definitely worth attending if you want something different, but a little off the beaten path.
The Dark Arts Festival Of Utah
The Dark Arts Festival of Utah started in the 1990's to celebrate the goth and industrial scene. Since 2001 it's been an annual celebration held in the autumn (over the course of three days) and has largely outlasted similar underground festivals due to the devotion of the local goth community. It operates as a non-profit, DIY festival and is volunteer-run. The festival is held at Club Area 51 and showcases incredible talent that includes music, vendors, fashion shows and art. The fashion show element shows off local and visiting designers showcasing vibrant and macabre styles. Artists that perform at The Dark Arts Festival include DJs spinning goth, post punk and industrial music. Bands like Kill Minus Nine and The Secret Light have played this festival. It's an all-ages event and is open to the public. Due to the popularity of The Dark Arts Festival of Utah, tickets sell quickly.
Punk Rock Halloween
Punk Rock Halloween is a great opportunity to catch local musicians playing and dressing up as legendary punk/new wave bands. It's a creative and inclusive way to celebrate Halloween. This is an all-ages event and it draws quite the audience. All musicians are welcome to sign up to perform for this show. Past Punk Rock Halloween performances have included bands playing as The Clash, Averil Lavigne, H20 and even The Killers. Although it's not meant to be taken seriously, Punk Rock Halloween shows off the impressive magnitude of Salt Lake musicianship as they perform their hastily rehearsed mock-covers of well-known punk songs. The call for bands to participate is made about a month in advance. The event itself usually spans as a two day show, with each day showcasing three to five acts. Attendance is open to the public and entry runs about $7. However, watch The Beehive's social media as the promoters usually offer a deal to catch both shows.
Berlin
Berlin is a monthly dance night inspired by the club scene in Berlin, Germany. This club night was created by Urban Lounge, Metro Music Hall and Kilby Court owners and concert promoters Will Sartain and Lance Saunders of Sartain and Saunders (Read: Urban and RYE). Every month has a special theme with past themes including goth, industrial, hip hop and EDM. After paying the entrance fee of $5, guests are ushered in by two "hosts" at the door. The whole of Metro Music Hall is decorated to give the feeling of being somewhere out of this world. There are two levels for dance: the first level is located in the Green Room of the venue and the second utilizes the main floor. Each level is hosted by some of Salt Lake's top DJs. Both floors have bartenders to tend to guests.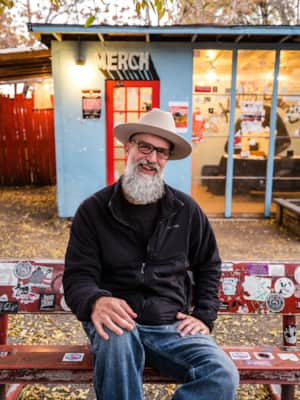 The Salt of Sound: Live Music in Salt Lake City
Check out the live music scene while visiting Utah. Salt Lake City's numerous music venues offer something for every music lover. Watch Salt of Sound for a taste.