George S. Eccles Dinosaur Park
Located in Ogden, the George S. Eccles Dinosaur Park is an eight-acre outdoor museum with full-bodied creatures of the Dinosaur Age, including prehistoric crawlers, predators, marine creatures and flying reptiles dating from the Permian through Cretaceous periods. Realistic sculptures of more than 125 dinosaurs fill the park in a native Utah setting, all reproduced based on the findings of fossil skeletal remains, and accentuated by a high-quality sound system. The 16,000-square-foot museum includes exhibit space, a large paleontology laboratory, offices and a lecture hall.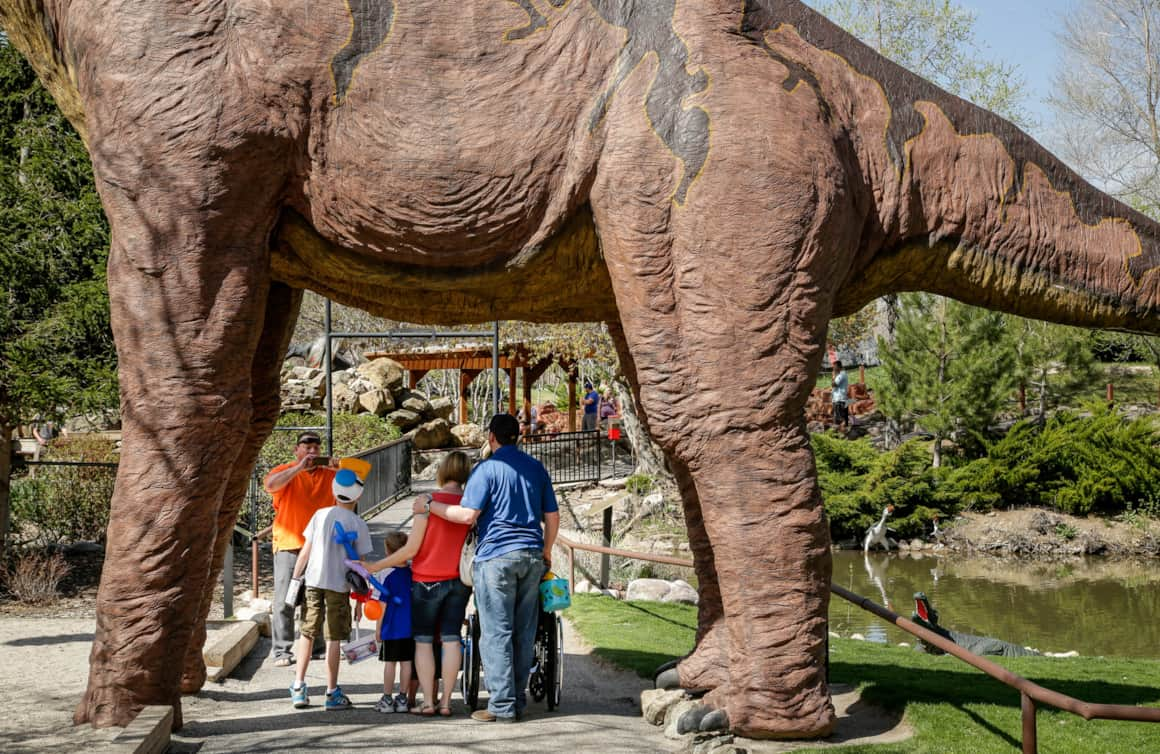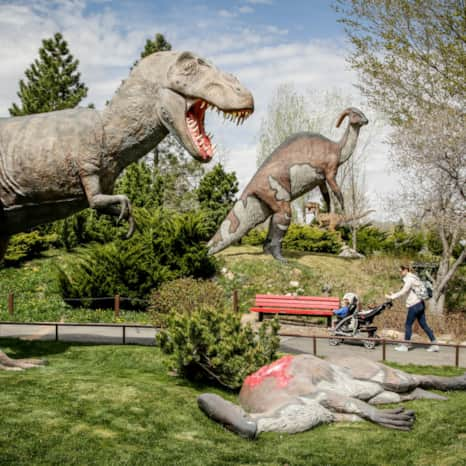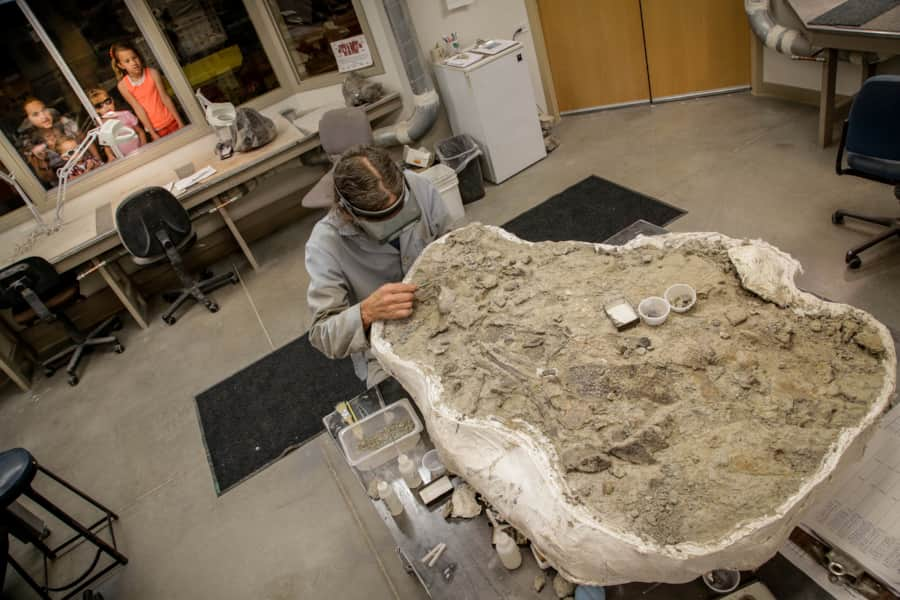 Natural History Museum of Utah
The Past Worlds exhibit at the Natural History Museum of Utah in Salt Lake City features an outstanding display of paleontology. It covers eons of Utah's history and includes a frequently updated display of the latest dinosaur finds — such as Utah's state fossil, the Allosaurus, and a dozen other dinosaurs found in the state.
Cleveland-Lloyd Dinosaur Quarry
The Cleveland-Lloyd Dinosaur Quarry within Jurassic National Monument in the northern part of the San Rafael Swell (about 33 miles south of Price, Utah) invites visitors to some hands-on learning. This area is home to the densest collection of Jurassic-era dinosaur fossils ever unearthed — more than 12,000 individual bones, belonging to at least 74 different dinosaurs. Why are there so many? That's a mystery that you can ponder as you tour the museum and hike on the outdoor trails. Visit one of two bone deposit structures where paleontologists and volunteers can be seen at work during the field season, adding to the site's impressive resume.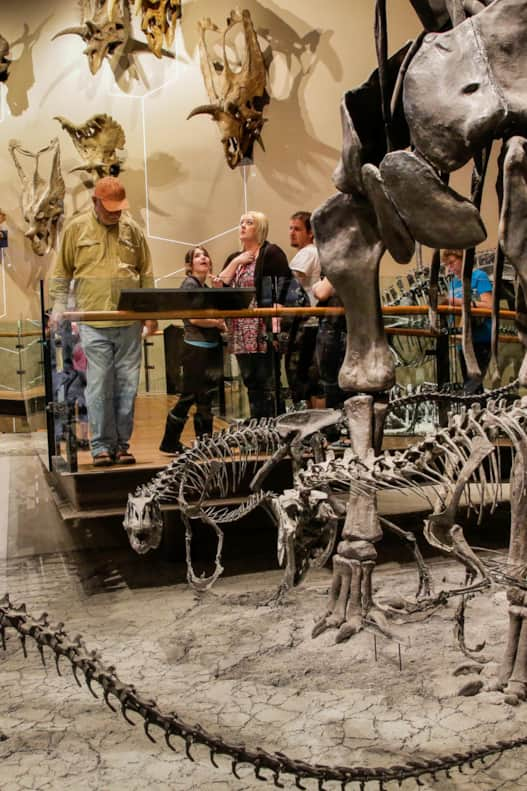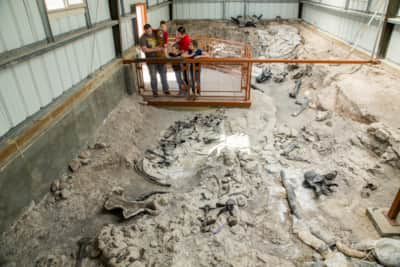 "Utah offers one of the world's largest collections of mounted dinosaur skeletons interspersed among actual discovery sites. "
Museum of Ancient Life at Thanksgiving Point
Twenty minutes north of Provo in the rapidly growing town of Lehi, you'll find Thanksgiving Point, a sprawling museum complex, that is a destination in and of itself and big enough to keep you busy for several days. It includes the Museum of Natural Curiosity, with more than 400 interactive experiences; Farm Country, a working farm where visitors can see the usual, and not-so-usual, farm animals; and Ashton Gardens, a 55-acre botanical garden that includes the largest, man-made waterfall in the Western Hemisphere. It's also home to The Museum of Ancient Life, an exhibit that features a gallery of 60 complete dinosaur skeletons and more than 50 hands-on exhibits.
Moab Giants Dinosaur Museum
Start your journey at the Moab Giants Dinosaur Museum by watching a 3D-film about prehistoric life. Then wander about the museum and use the touchscreen terminals to learn more and play educational games — technology is a big part of this museum. Take advantage of the viewing windows to look into labs where scientists are conducting a range of research projects. You are encouraged to do your own experiments as well, by creating fossilized tracks to learn how they were originally made and preserved in stone.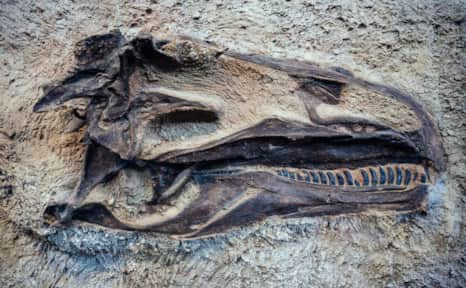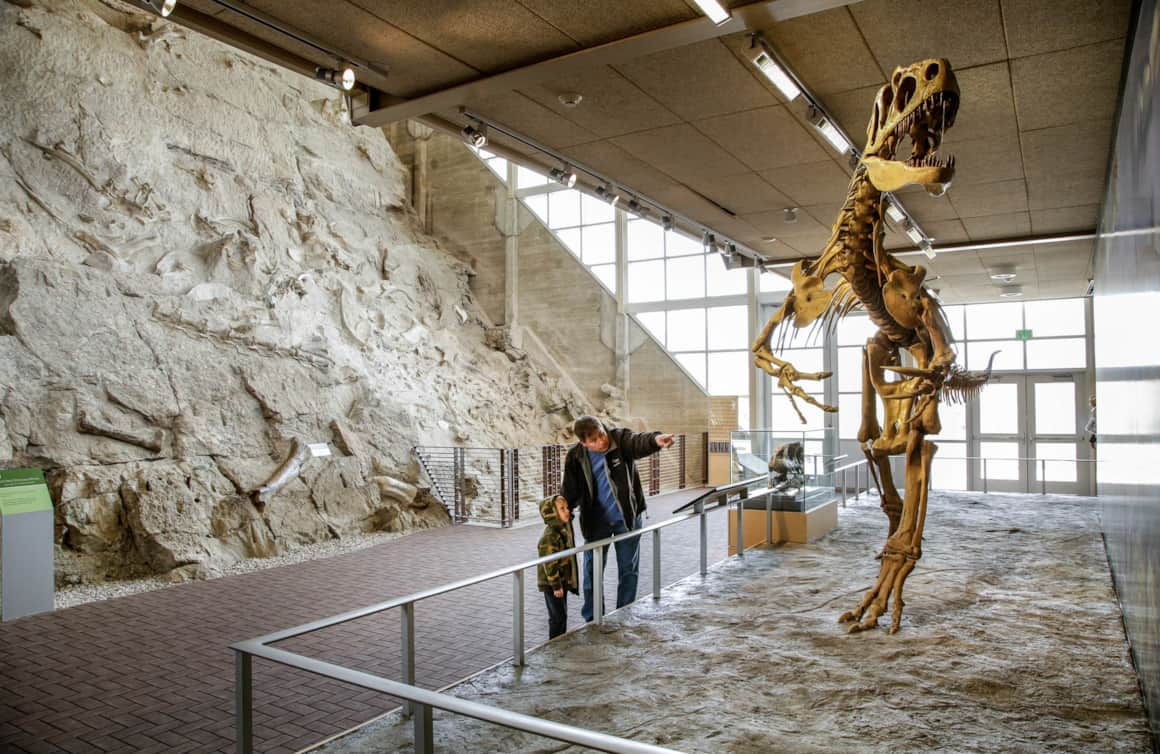 Dinosaur National Monument
Northeastern Utah's dinosaur legacy comes to life at Dinosaur National Monument, where geological and climatic forces have tilted, warped and eroded the earth's crust to reveal a treasure trove of fossils. Located on the Utah border with Colorado, there is something for everyone here. Take your pick of touring the dinosaur quarry, going on driving tours around the park, hiking the nature trails, backpacking, whitewater river running, taking photos, bird-watching, fishing, general sightseeing and biking.
Dinosaurland
Located just outside of Dinosaur National Monument, Vernal, Utah, is known as Dinosaurland, and it features several destinations for dino hunters. Start with the Utah Field House of Natural History State Park Museum, which gives visitors a virtual tour of Earth's ancient history. This 22,000-square-foot facility located in the heart of the Uinta Basin is loaded with an extensive collection of dinosaur bones, full-size dinosaur replicas and interactive exhibits that allow you to wander back in time.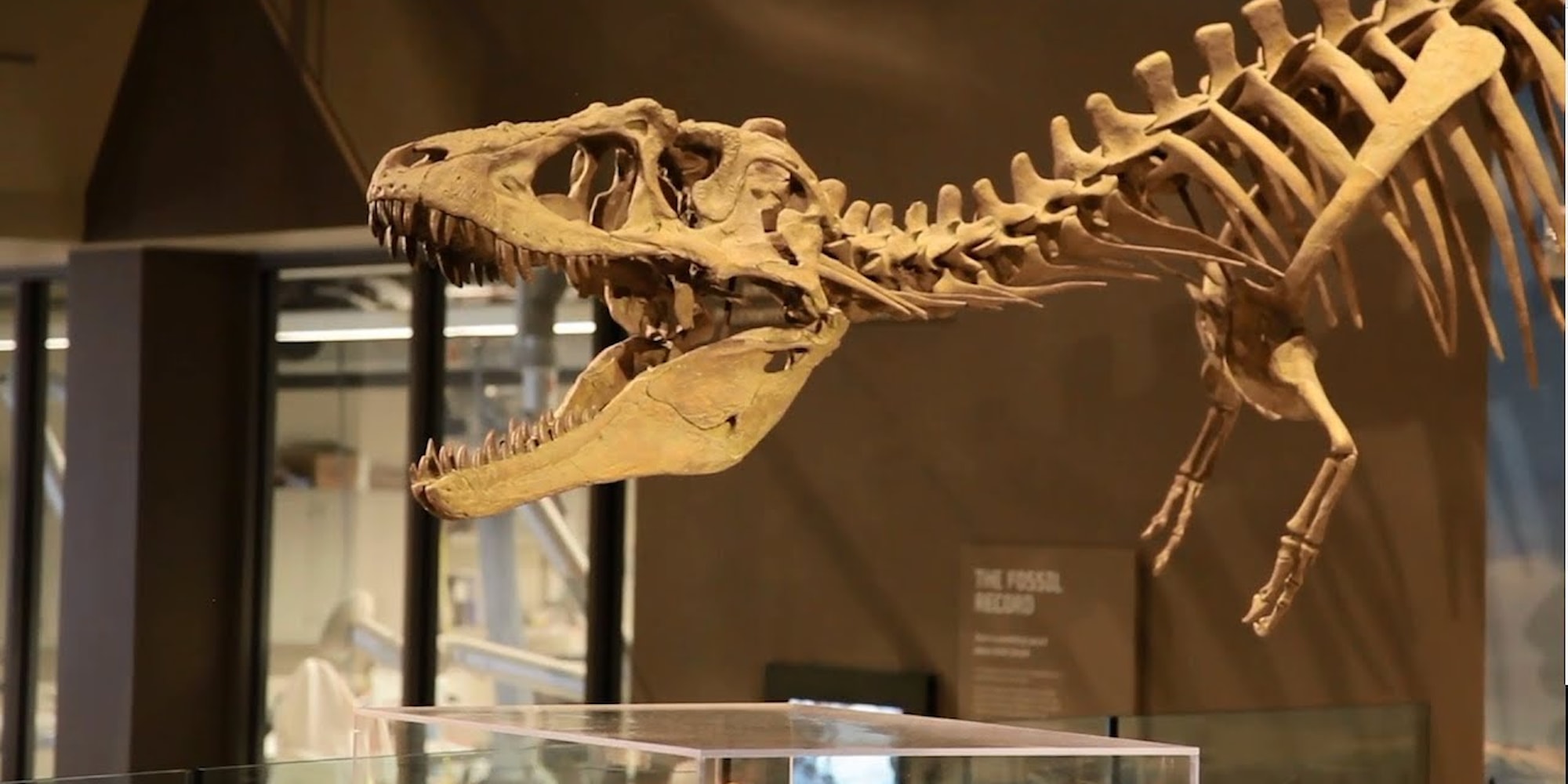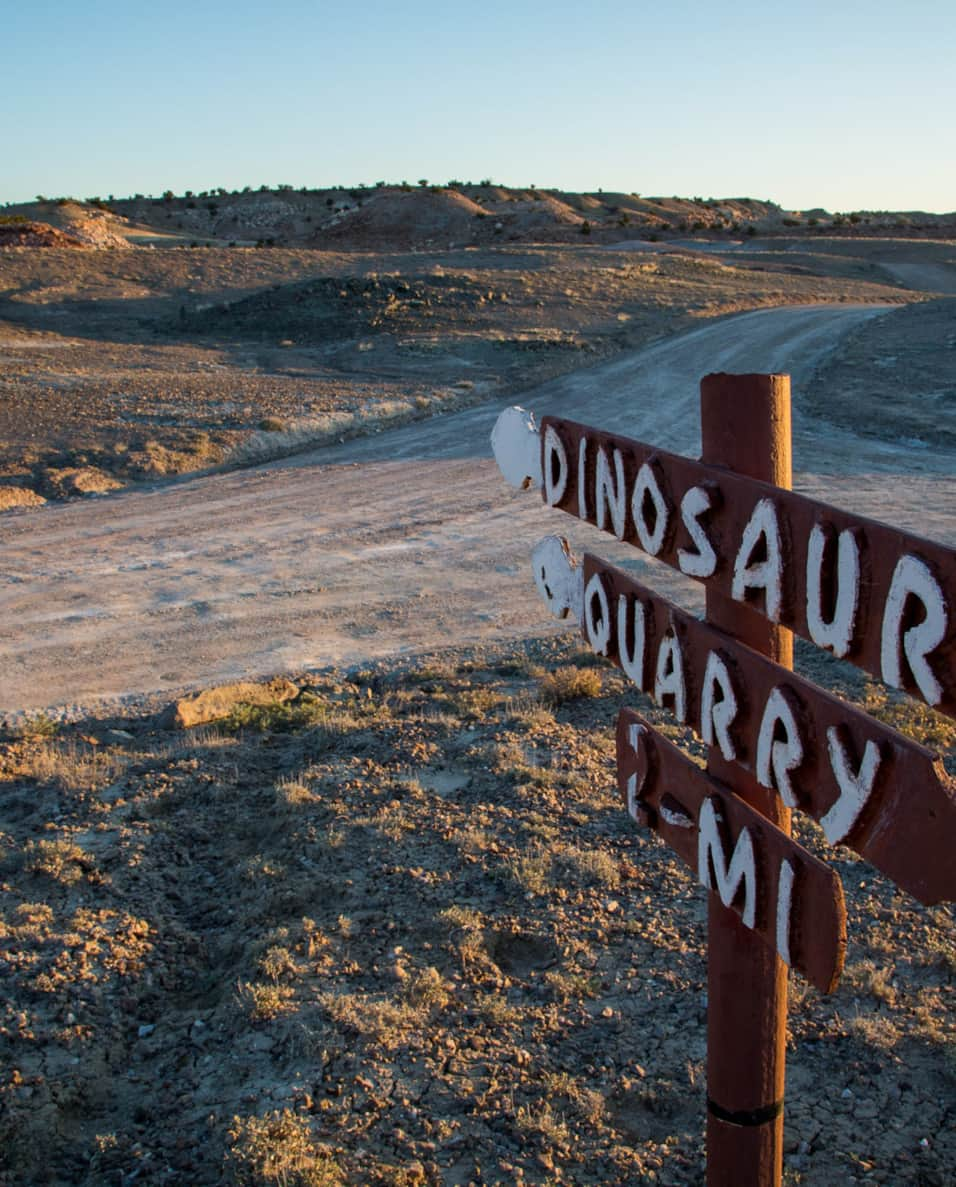 Trekking Along the Dinosaur Diamond Highway
Utah's Dinosaur Diamond Highway is the perfect guide to experience ancient history, millions of years in the making.
Highlights
Dinosaur National Monument
Jurassic National Monument
San Rafael Swell
Dead Horse Point State Park
Southern Dinos and Goblins
From fossils and petroglyphs to slot canyons and goblins, you'll have four days of "oohs" and "ahhs" for the whole adventuring family.
Highlights
Moab Adventures
Monument Valley Navajo Tribal Park
Natural Bridges National Monument
Goblin Valley State Park