Things To Do
Stargazing

Goblin Valley State Park is certified as an International Dark Sky Park, making it one of the best places to stargaze in the country.

Explore the Goblins

The main park attraction is a three-square-mile area covered in hoodoos that is open for on-and-off-road trail exploration on foot. The 'Goblins' and the other odd shapes in the park are made of Entrada sandstone deposited during the Jurassic period 180-140 million years ago.

Photography

Nighttime photography is perhaps just as popular as daytime photography in the park. By day, red rock sandstone formations contrast starkly against bright blue skies. After dark, the outlines of the 'goblins' create a foreground to the nighty star show.

Mountain Biking

There are seven miles of interconnecting beginner to intermediate looping single track mountain bike trails called the Wild Horse Trail System.

Hiking

There are more than a dozen hiking trails that range from easy to moderate from one to four miles roundtrip.

Canyoneering

Rappelling into Goblin's Lair requires a backcountry permit as well as technical gear and canyoneering skills.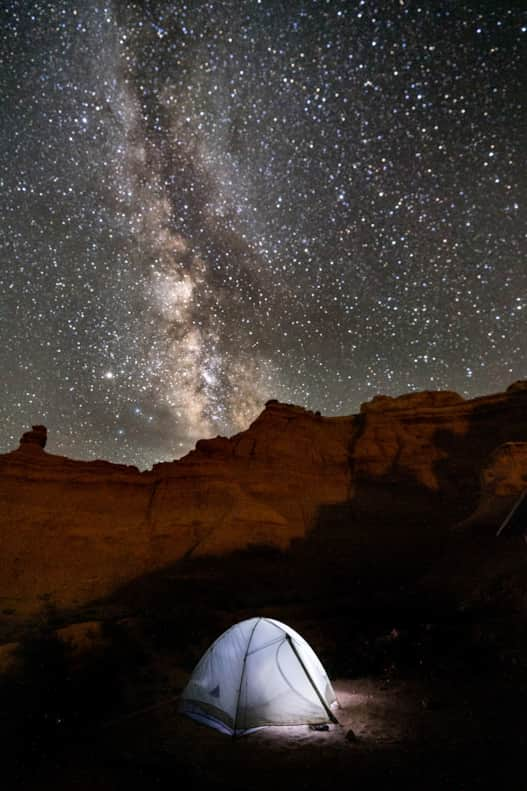 Camping
Advance camping reservations are recommended. Individual campsites are available for reservation on a four-month rolling basis. Group sites are available for reservation on an 11-month rolling basis. You can book a maximum of 13 days beyond the last date of the reservation window. Check for fire restrictions and other important park information before you go. Check with the park for the current campsite fees. Campfires are allowed in specified areas. It is illegal to dump or drain water from campers or trailers onto the ground. A sanitary disposal station is provided for registered campers. Quiet hours are 10 p.m. to 7 a.m.
Yurts
There are two yurts available for year-round, overnight stays at Goblin Valley State Park. The yurts are accessible by car and are furnished with bunk beds. Each yurt can accommodate up to five guests. No blankets, pillows, cookware, plates, etc. are provided so guests must provide their own.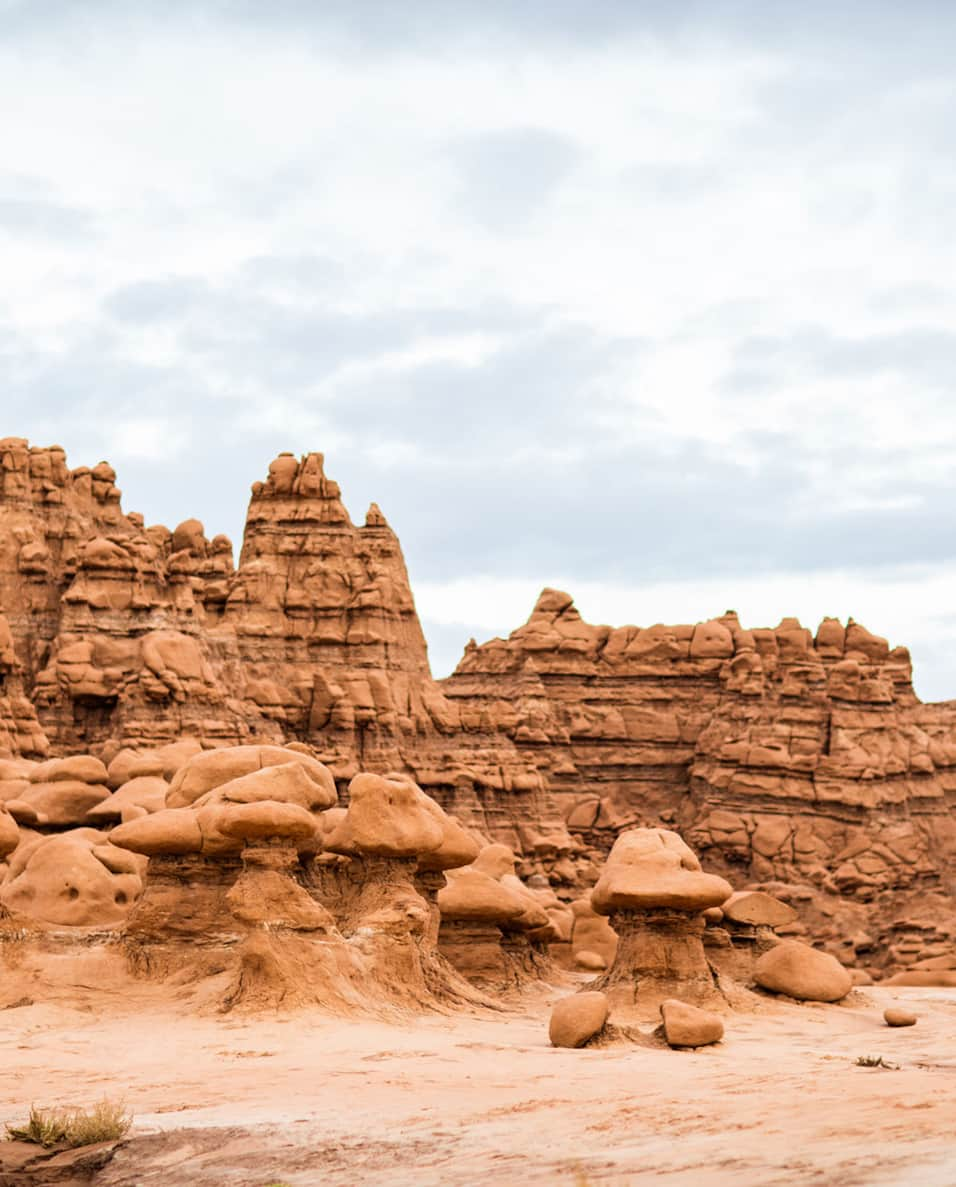 Southern Dinos and Goblins
From fossils and petroglyphs to slot canyons and goblins, you'll have four days of "oohs" and "ahhs" for the whole adventuring family.
Highlights
Moab Adventures
Monument Valley Navajo Tribal Park
Natural Bridges National Monument
Goblin Valley State Park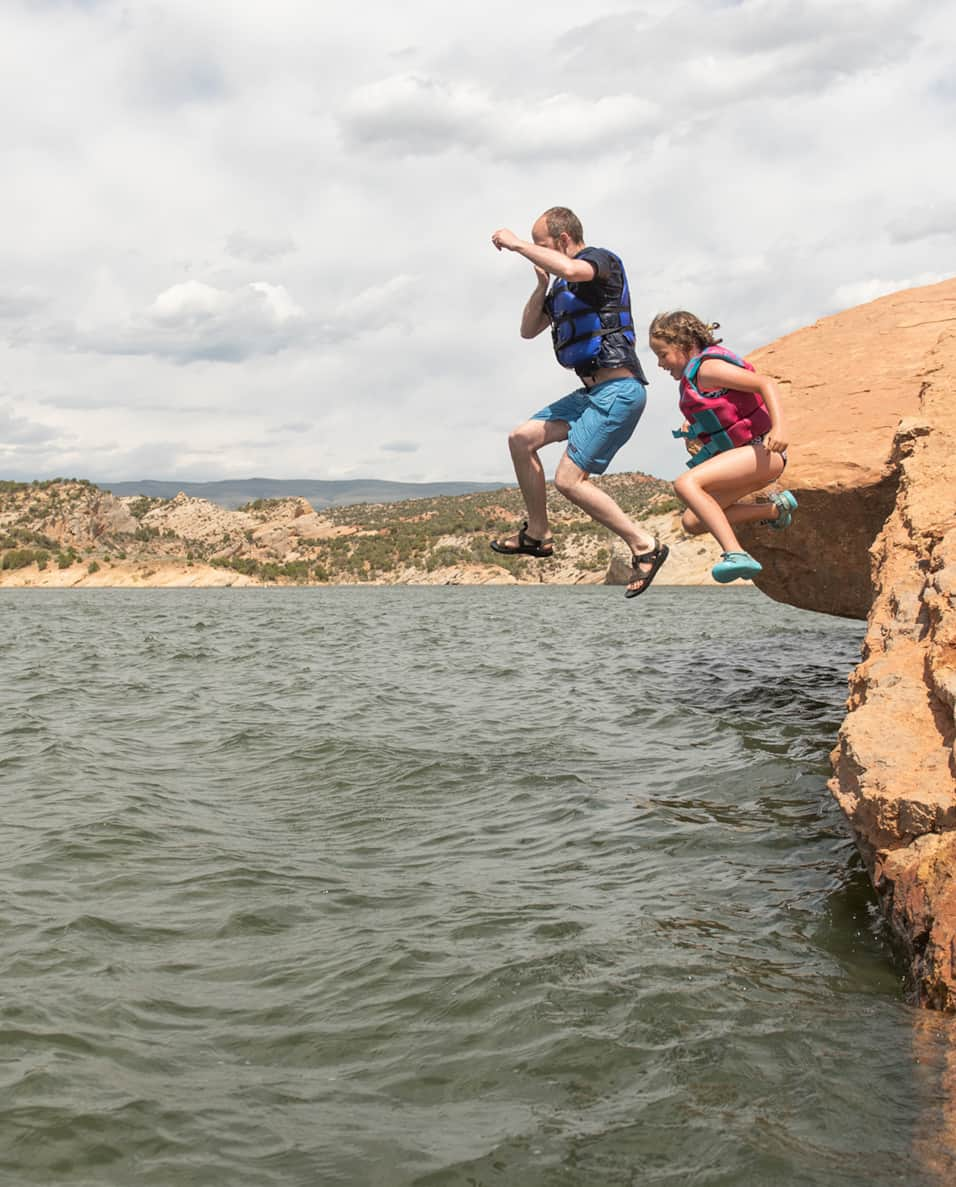 Sandstone Spires & Swimming Holes
Walk the paths of dinosaurs and descend through 200 million years of geologic history in this six-day road trip from Vernal to Kodachrome Basin. It's a kid-friendly desert drive in search of dino tracks, slot canyons and swimming,
Highlights
Dinosaur Tracks in Vernal
Crystal Geyser in Green River
Hoodoos & Slots of Goblin Valley
The Red Cliffs of Capitol Reef
The White Cliffs of Grand Staircase
Sandstone Spires in Kodachrome Basin