The Undiscovered San Rafael Swell
Circle back to a bucket-list outdoor adventure you may have missed
By foot, horseback or raft, you must experience the meandering river valley of the San Rafael Swell.
Before the late 1980s, the rugged, titled rock canyons, fins and peaks of the San Rafael Swell, a fantastic "bubble" uplift in the Colorado Plateau of Central Utah, were poorly mapped and little known.
Today, San Rafael Swell still feels like an insider's tip or a best kept secret. And from Salt Lake City, it's only 3.5 hours away.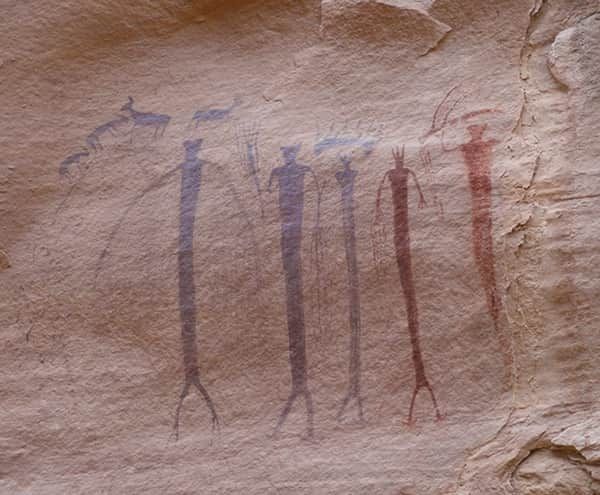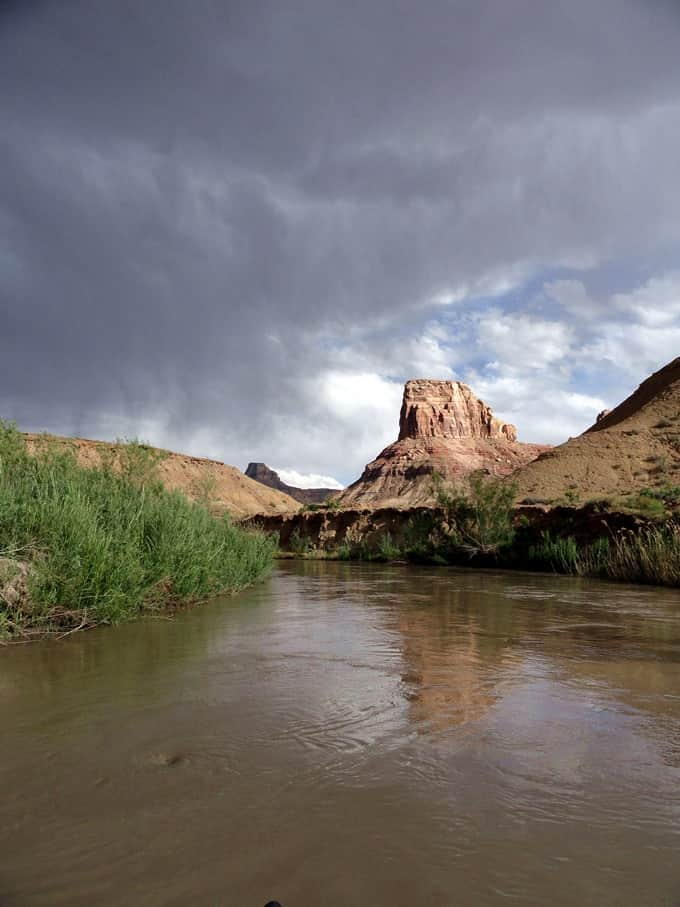 Floating the stunning stretch of the San Rafael River through the Little Grand Canyon is even more exclusive. The spring runoff season when the river is high enough — more than 100 to 150 cubic feet per second (cfs) — to accommodate river travel can be as short as a few days, or up to three weeks.
The reward for good planning? With beautiful cottonwood groves and canyon walls towering some 1,500 feet above to the Wedge Overlook for a portion of the ride, the San Rafael is one of the prettiest rivers you'll ever run. That, according to Michael O'Malley, marketing director at tourism's parent agency, the Governor's Office of Economic Development, and professional western river guide who is currently licensed in Idaho.
The San Rafael is a self-guided Class 1+/Class II float along approximately 17 miles from Fuller Bottom to the bridge at Buckhorn Wash. (Beyond the bridge the water gets extremely fast and dangerous.)
It's a six or seven hour day or a great two-day trip with beautiful public lands on which rafters can set up camp along the way, including Virgin Springs Canyon, roughly six miles in.
Though the season is short for floating the San Rafael, there's good news: the rest of the year, once the discharge drops below about 50 cfs, this bucket-list river run becomes a bucket-list hike. Backpackers with water-friendly hiking shoes will rejoice in this two-day excursion along the desert river's meandering route through the heart of this geologically fascinating land, or push for one really long day down the canyon and crash under the stars for a well-earned night's rest.
Beyond The Little Grand Canyon, the 2,000-square-mile Swell offers an array of rock climbing, narrows canyoneering, mountain biking, horseback riding, hiking of all skill levels and public land camping opportunities following the "leave no trace" and "tread lightly" ethics of our public lands. Visitors can discover rock art on the upturned sandstone of the San Rafael Reef anticline feature or drink in the panorama of the Little Grand from above at the Wedge Overlook.
Adventures to the Swell should also include some time for Goblin Valley State Park. The otherworldly goblins and spires of this Mars-like landscape add to the singular natural wonder of Central Utah.