U.S. Federal Shutdown Information
At this time, all of Utah's national parks, monuments and recreation areas remain open.
Learn more.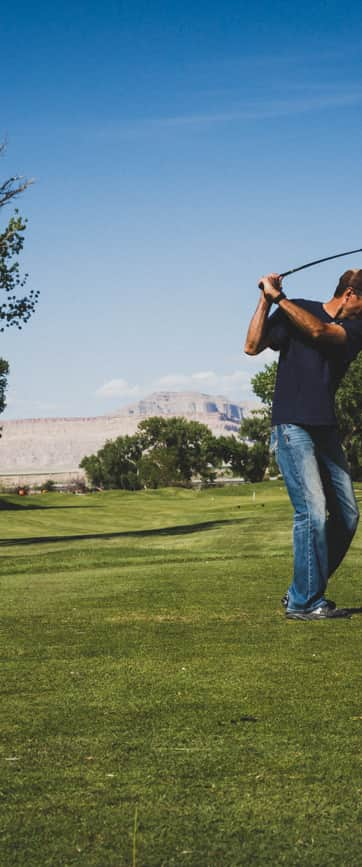 Things to Do
Boating

The Green River State Park is the perfect launching point for the flat-water journey through Labyrinth and Stillwater Canyons. This 120-mile, weeklong voyage takes you through the stunning beauty of Canyonlands and ends at the confluence with the Colorado River. There are no rapids so the trip is suitable for many types of craft; canoes and sea kayaks are the most widely used. Those who have intermediate boating skills and backcountry camping experience should consider this adventure.

Camping

Nestled in the center of the park is the shaded RV and tent friendly campground. Green grass, tables, fire rings and restrooms with showers make for a comfortable and cozy stay. The day use and group areas are near the boat launch and courtesy dock. At only 180 miles from Salt Lake City, 100 miles from Grand Junction, and two hours from Arches, Canyonlands and Capitol Reef National Parks, Green River State Park's central location, river access, perfect camping, green fairways, and idyllic pace truly make it an oasis in the desert of southeastern Utah.

Fishing

If you fish, the Green River State Park has great fishing from its shores and if you have a boat would be a great place to launch day trips. The river is known for its catfish and carp as well as four protected native fish that must be released if caught. They are the Colorado pikeminnow, razorback sucker, humpback chub, and bonytail chub.

Golfing and Disc Golf

If you like to swing the clubs, Green River State Park's nine-hole golf course should definitely be on your list. Wrapping itself around the shaded campground the course offers enough challenge for experienced players and is friendly enough for beginners. Its tees and greens are raised and the fairways are lined with mature cottonwood trees. Add the slow moving water of the river along with the towering desert cliffs above and the course puts off a majestic feel. Newly installed disc golf baskets offer 18 pole holes along the same course for fans of this rapidly growing sport.