Flood Safety
Due to record snowpack and high amounts of spring runoff, please be advised of potential flooding that could impact travel plans.
Learn more

Highlights
Explore the past, revel in outdoor adventure and grab a tasty bite to eat on your trip to Boulder.
Delve into the past at the Anasazi State Park and Museum, which includes an Ancestral Puebloan (Anasazi) village dating to about A.D. 1050 to 1200. Visit a life-sized, six-room replica of an ancient dwelling, and view part of the original site, in addition to exploring artifacts found onsite.


Hell's Backbone Grill isn't just a meal; it's an experience. Travelers will be pleasantly surprised to find this Zagat-rated organic eatery, which is run on Buddhist principles with a focus on sustainability. The food is organic and locally produced, matched with the seasons. Be sure to also explore a few of Boulder's other restaurants, including Sweetwater Kitchen and Burr Trail Grill.


Offering around 70 miles of backcountry roads, driving the Burr Trail is a favorite way to explore. Out of Boulder, follow the route for 30 paved miles, entering Grand Staircase-Escalante National Monument — passing by Deer Creek campground, trailheads and the Long Canyon slot canyon. After 30 miles, the pavement ends and it enters Capitol Reef National Park, descending switchbacks — not suitable for trailers — and eventually connecting with Notom-Bullfrog Road.


Boulder is a gateway to Grand Staircase-Escalante National Monument, packed with slot canyons, slickrock and opportunities for hiking, mountain biking, camping, stargazing and more. Capitol Reef National Park is also nearby, including the spectacular formation called the Waterpocket Fold. This land of fascinating geology also beholds a rich pioneer heritage and plenty of opportunities for outdoor exploration.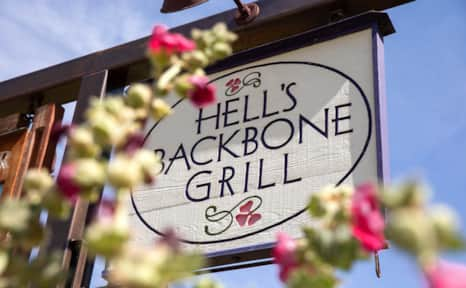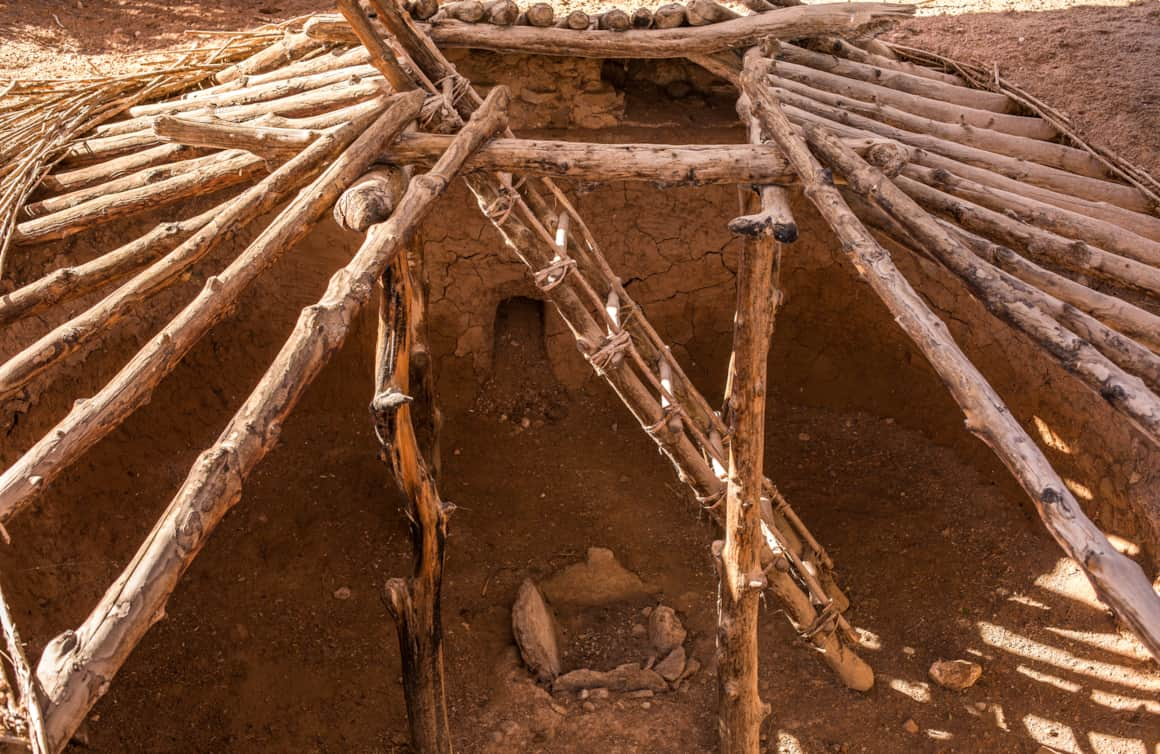 Things To Know
Boulder is located on Scenic Byway 12, and it's located about 45 minutes from the junction with S.R. 24 (between Capitol Reef National Park and Torrey).


The Hogsback section of Highway 12 is a short ways south of Boulder, providing a steep section of winding switchbacks overlooking the monument.


Notom-Bullfrog is a mostly unpaved backcountry road which can lead to Boulder along the Burr Trail. Be sure to check road conditions before setting out. You may need a high-clearance four-wheel drive vehicle to attempt this route, and all backcountry roads may be impassable in certain conditions.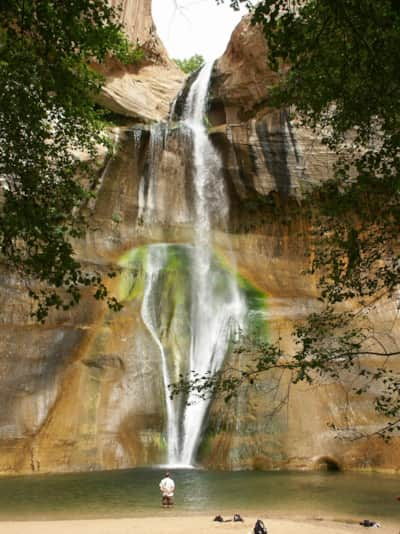 Reccomended Hikes
Boulder is a gateway to some of the state's best hiking opportunities. Be sure to be adequately prepared for conditions and always let someone know where you're going and when you will be back.
Lower Calf Creek Falls is a popular 6.2-mile roundtrip waterfall hike. Plan for 3.5 to 4 hours to enjoy the stunning canyon, stream, and, of course, the waterfall. It begins at the Calf Creek campground, located between Boulder and Escalante. For a less-crowded option, hike Upper Calf Creek.


The Burr Trail is a 70-mile backcountry road which offers a variety of trailheads along the way. Singing Canyon is a popular and easy hiking option along this route. The slot canyon has 80-foot-high walls, incredible acoustics and stunning red, pink and purple hues.


Grand Staircase–Escalante National Monument offers numerous adventurous hiking opportunities as well as hikes for families.
Lodging and Camping
Whether you're looking to sleep in a luxury lodge or camp beneath the stars, you can find the lodging experience you're looking for in Boulder.
Lodging in Boulder can include everything from luxurious lodges to farm-based yurts and quality hotels. Camping options are plentiful, ranging from private campgrounds and RV parks to opportunities to pitch a tent on public land. Grand Staircase-Escalante National Monument and Capitol Reef National Park also offer camping options.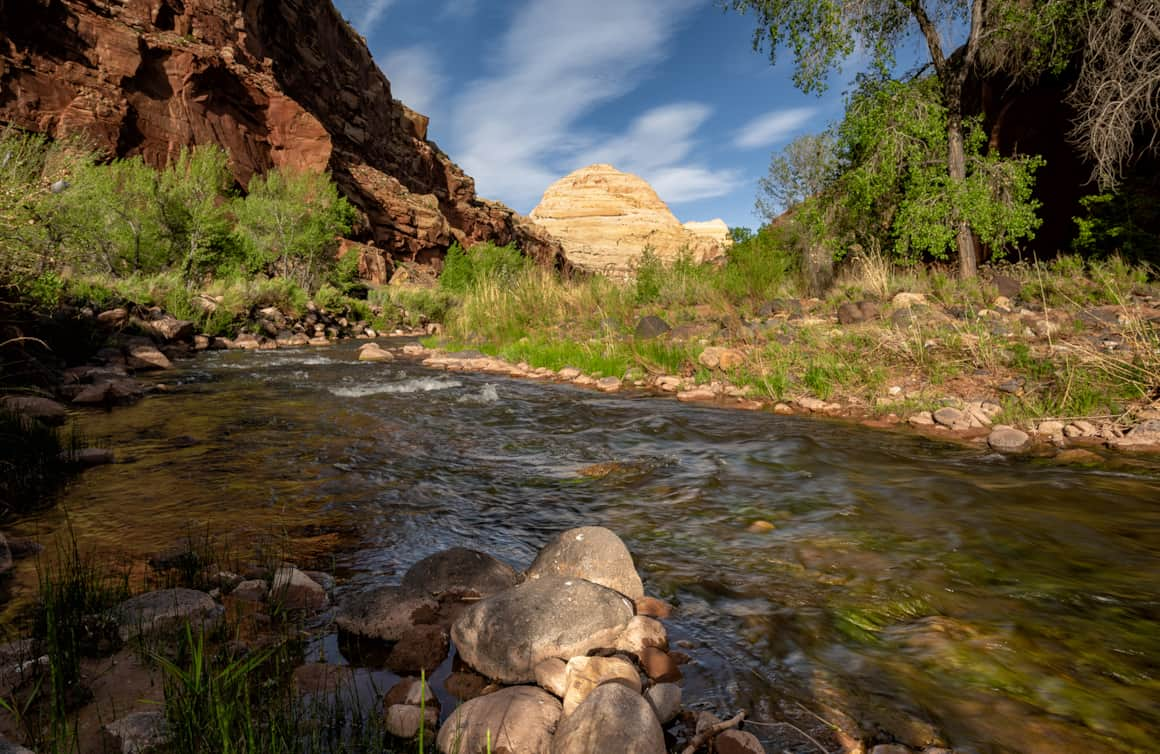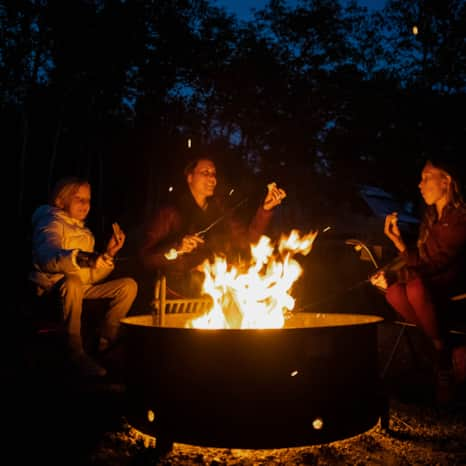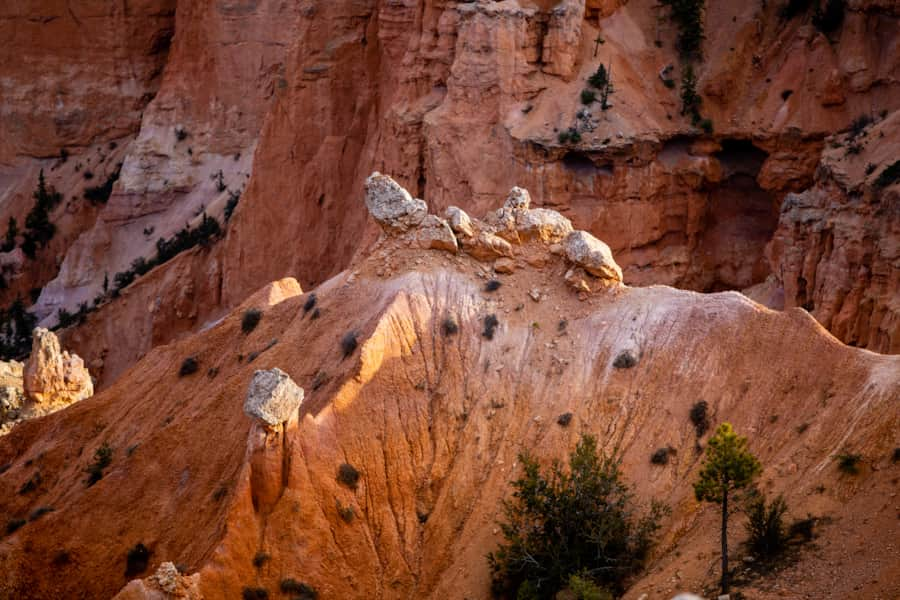 Weather
Located around 6,600 feet in elevation, the weather in Boulder changes quite a bit from season to season. The surrounding area is from 5,000 to 11,000 feet in elevation, so be aware some people can be sensitive to higher elevations.
Boulder summers can be quite warm, with daytime highs averaging in the mid-80s, but temperatures are often cooler than in lower elevation areas.


Winters can be snowy and cold, with average daily highs around 40 degrees Fahrenheit, and lows dipping into the teens, with closures in some areas.


Spring and fall weather are often pleasant, with highs often between 50 to 75 degrees Fahrenheit, and lows dipping below freezing, though the weather can be variable and change quickly.