A Classy Warm-Weather Weekend in Park City
A summer weekend as laid-back, luxurious or active as you like
Once you're ready to plan your weekend, be sure to use the accompanying itinerary.
I have taken one ski lesson in my life. I was just shy of my fortieth birthday. It did not go well. Six-year-olds raced past me on the bunny hill. Overwhelmed by fantasies of flying into an embankment and meeting a spectacular end, I sat down in the snow and scooted back to flat land. It's a hard thing for a born-and-raised Utahan to admit, but skiing just isn't my thing. When it comes to spending time in Park City — Utah's snow sports — mecca I prefer the sunny, urbane side of mountain life. Happily, there's plenty of fun to be had for those who are looking to experience the "city" side of Park City, sans snow.
There are many ways to build a magical weekend in Park City. Three days can easily include art galleries, spa time, boutique browsing, food and live entertainment. And, of course, the mountains make the place, so hiking boots are recommended for your pack list, but you don't have to spend the entire time — or any time — in outdoor-gear mode. There's plenty to do, and the itinerary can be as laid-back or active as you like.
It's worth noting the weekend described below is kind of a "best of," and taken as a whole would make for an extravagant and memorable weekend. There are plenty of budget experiences but it's well worth dreaming big and saving.
Day 1: Art & Nightlife
Assuming Salt Lake International Airport is your launch point, aim to arrive on a Friday morning. Get situated with a rental car and enjoy the winding ascent of Parley's Canyon for about 40 minutes on I-80 eastbound. Summertime means no worries about snow tires, chains, or canyon blizzard closures. The living is already easier.
An artful afternoon.
Aim to arrive in Park City around lunchtime. If you are early, consider stopping for a coffee or shopping in the bustling Kimball Junction commercial area on your way into town, just off I-80 Exit 145. As noon draws near, make your way into the heart of Park City, about five miles southeast via S.R. 226. Begin exploring for a couple of hours in the Iron Horse district before checking into your hotel.
While Main Street is the most recognized and visited part of town, the Iron Horse area is a convenient crossroads for locals carrying on their day-to-day lives. From mining boomtown to world-class ski destination, Park City has a long history of diverse influences and creativity that is immediately evident in the food scene. Dive in at one of many casual eateries, like Freshies Lobster Co. Freshies is known for award-winning Maine lobster rolls that you can find in their café, which opens at 11 a.m. every day but Sunday. Yes, we're talking authentic New England seafood in the Rocky Mountains. Trivial limits like being landlocked are not a problem around here.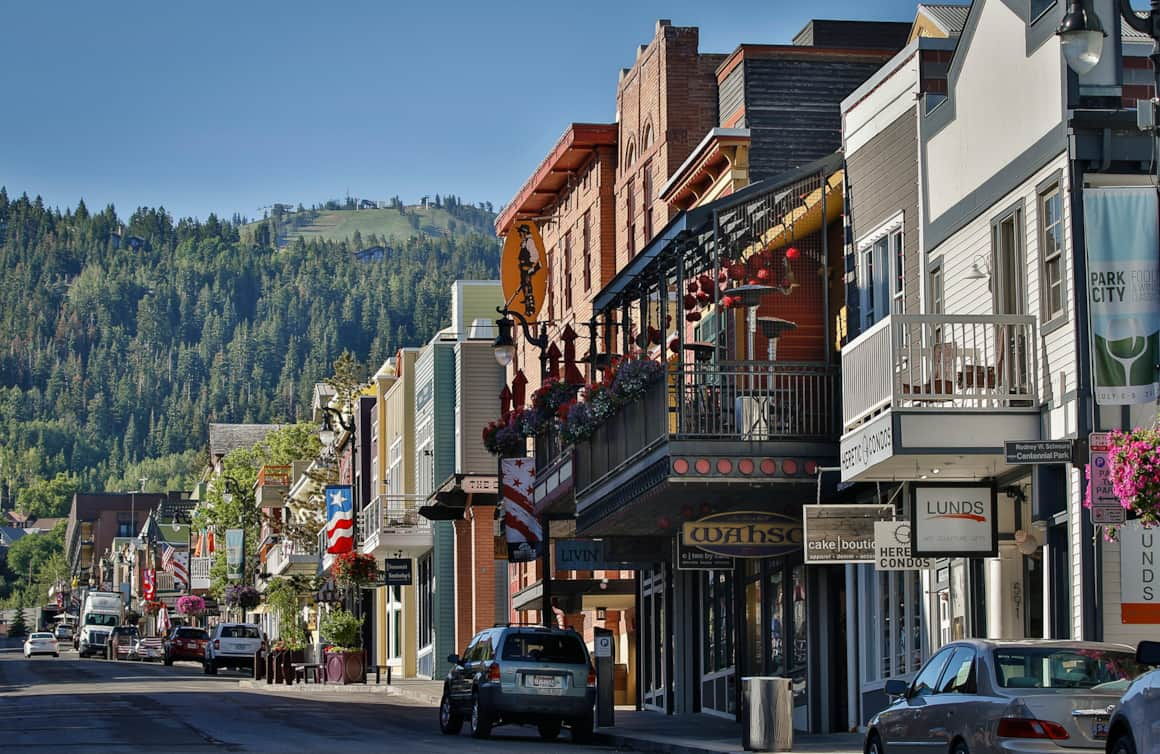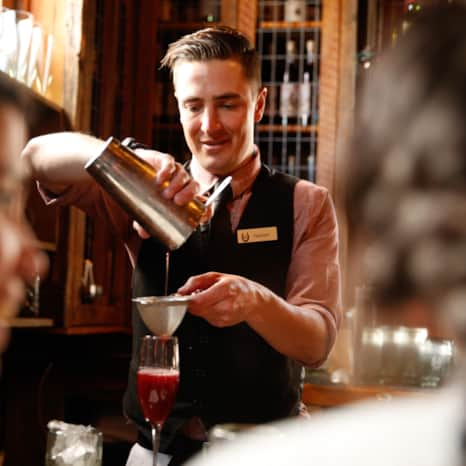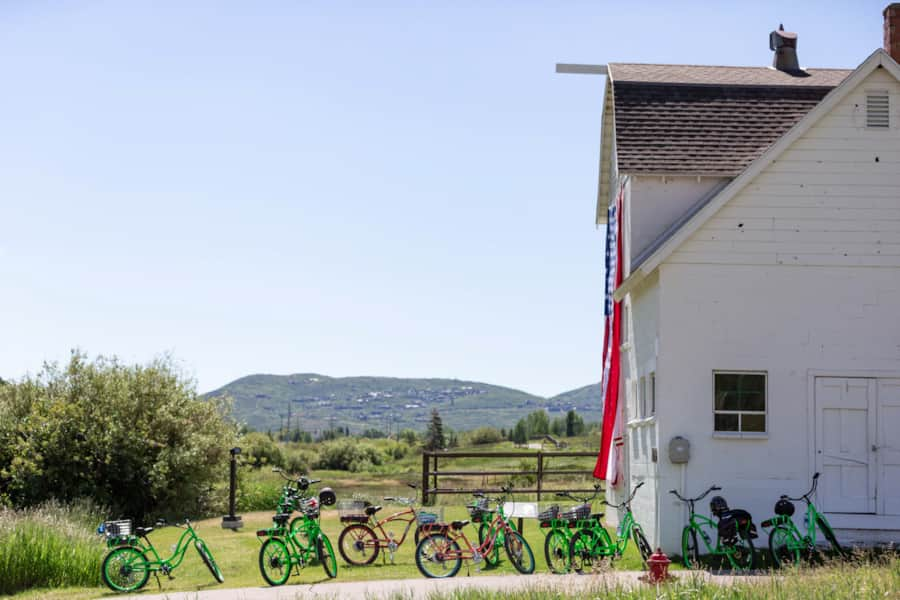 "Three days can easily include art galleries, spa time, boutique browsing, food and live entertainment. And, of course, the mountains make the place."
After lunch, take in two of Park City's most compelling visual art venues: Julie Nester Gallery and Kimball Art Center. Both feature generous, open spaces for viewing art from around the globe. Gallery owner Julie Nester has over 25 years of experience helping buyers start and build contemporary art collections. Kimball Art Center has been producing exhibitions, education, and community events — including the annual Park City Kimball Arts Festival held on Main Street each August — since 1976. Located within walking distance of each other, these are local go-to spots for art lovers.
Finish up your Iron Horse afternoon with coffee and taste of handcrafted, small-batch chocolate from Ritual Chocolate. (Read: Mountain Lifestyle Calling.) By now, it should be well past check-in time at your chosen hotel or AirBnB.
Friday night.
If the Friday of your stay happens to be the last one of the month, head to Main Street for the monthly Park City Gallery Stroll. Wander in an out of 19 participating galleries, enjoying refreshments and taking in the latest exhibitions. Browsing is welcome, and gallerists are always on hand to answer questions and guide you if you are looking to invest in a new art purchase. I recommend going early during the 6 to 9 p.m. timeframe, as that leaves plenty of time for dinner. If you are not in town during a stroll weekend, check out gallery listings the Park City Gallery Association website to learn about business hours and upcoming events.
For dinner and drinks, High West Saloon will be a truly unique addition to your weekend agenda, so may as well hit it first. Founded in 2006, High West Distillery was Utah's first legal distillery to open since 1870, and it started an unexpected cottage industry across the state. I like the intimate feel of the upstairs bar, where you can have a casual dinner and get up-close-and-personal over signature cocktails made with award-winning whiskeys and other spirits. The menu is chock-full of hearty gourmet fare chosen to pair well with whiskeys, so be sure to ask your server for recommendations. (Read: The Hills Are Alive With the Scent of Whiskey.)
After dinner, sip a Double Rye or Campfire served neat with dessert and head back to Main Street for some late-night fun. I suggest you wrap-up the day one with a show at the classic Egyptian Theatre and/or drinks and live music at O.P. Rockwell Cocktail Lounge and Music Hall. Named for one of Utah's more colorful historical figures, the latter venue has a bustling, speakeasy vibe that will get you into full weekend mode.
Where to stay
There is no shortage of lodging options in Park City, and summer is off-season, so you will not be paying top dollar. That said, this town of less than 8,000 residents has more than its fair share of four and five-star hotels. From Deer Valley to Canyons village, Park City is a go-to place if you want a luxury experience. My personal favorite is Montage Deer Valley; with its original art collection, vast spa, and a Grand Terrace featuring gorgeous views, it's definitely splurge-worthy. Whether you're searching for summer bargains or high-end amenities, you can find a range of ideas about places to stay at visitparkcity.com.
Day 2: Body Conscious
Communing with nature.
Waking up in the mountains is an exceptional treat. Rise a bit early, take in the crisp morning air, and head out for a relaxed breakfast at Harvest. Located a block off of Main Street on Park Avenue, this cozy café serves up coffee and fresh, locally-sourced breakfasts in a communal environment. Open 8 a.m. to 3 p.m. every day, this is a perfect spot to chat and make new friends over food that is as pretty as it is delicious
You've been in Park City for 24 hours, now, and it should be clear that this is a health-conscious, nature-loving place. You've had your healthy breakfast, and it's time to get outside. Even if you are a true city slicker, there are lots of easily accessible options for every fitness level, and the scenery is bound to be phenomenal. You can find trail maps online, at resorts, and at any shops selling outdoor gear. Keep it simple by starting with a walk, jog, or bike ride along the Summit County Historic Union Pacific Rail Trail. Head back to the Iron Horse area, and access the Rail Trail on Bonanza Drive, behind the Park City Plaza shopping and business complex. Throw on a pair of running or trail shoes and get moving, or visit a nearby bike shop and rent a mountain bike for the day. I've found the folks at Park City Bike Demos particularly helpful with rentals and trail ideas, and you can find expert opinions all over town. The Rail Trail goes on for 28 miles, but a quick back-and-forth along the Park City stretch will get your blood pumping before returning to Deer Valley for lunch.
Once you've worked off your breakfast, head for a lakeside meal at the Deer Valley Market Café, a laid-back stopover on your way to an afternoon of pampering. A few hours spent at a mountain spa is an excellent recipe for entering full rejuvenation mode. Find your definition of sanctuary with signature body and skin treatments, fitness classes, and top-notch facilities at most area resorts and a number of independent day spas.
As evening falls, your body will be thanking you and energized for a little socializing. Hop over to the St. Regis, where you can ride the funicular up to the Mountain Terrace and watch the sun go down. Get there by 6:30 to experience the traditional St. Regis champagne sabering ritual, kicking off Saturday night with a glass of bubbly. I recommend staying nearby for the remainder of the evening, dining at J&G Grill or checking out the original mural at the St. Regis Lounge—another hotel tradition— or, head back down the funicular to Snow Park Outdoor Amphitheater below, where you can picnic at one of many summer concerts under the stars.
Day 3: But, wait, you just got here…
Before you leave.
Get ready to say goodbye to the Deer Valley area, and expect to feel a little remorse about that. Your morning farewell will be a fond one, hiking or biking among aspens and evergreens along one of many trails. Talk to the concierge — or probably just about any local — to find the trail that suits you best. Follow your morning adventure (if in fact you choose not to sleep in — no one would blame you!) with a classic brunch at Glitretind Restaurant in Stein Ericksen Lodge. As the first luxury hotel in Utah to offer a weekly Sunday brunch buffet, Stein Eriksen will make sure you leave satisfied. Be sure to make a reservation and come to terms with the idea that you're capping this weekend off with some seriously decadent calorie intake.
"You can spend hours taking it all in, so I suggest you book a late return flight. Luckily, the airport is just a short, scenic drive away."
Now that you're sated, I'm afraid you've got to start making your way down the mountain, but don't worry — it'll be a slow descent. Day three will be topped with a full and proper afternoon spent on Historic Main Street. Take in the summer sights as you stroll along – petunias flowing over hanging flower baskets, umbrellas shading diners over lunch al fresco, charming mining-era architecture and mountain scenery galore. You could even consider a Park City Food Walking Tour to learn a little more history while you sample the delicious eats. The street is likely to be partially closed to traffic in on summer Sundays to make room for the weekly Park Silly Sunday Market and other festivals and events, so get ready to mix and mingle with locals and fellow travelers. My favorite Main Street standards include checking out the latest fashion trends at chic shops like Mary Jane's and Cake Boutique, looking at new art at Gallery Mar, and relaxing over a novel at Dolly's Bookstore. Once you've found your perfect summer read at Dolly's, grab a treat at Rocky Mountain Chocolate Factory next door — the apple-pie gourmet caramel apple is downright addictive — then finish up with an extra touch of local color, checking out the spots where the famously-elusive street artist Banksy left his mark during the 2010 Sundance Film Festival, or learning about the town's Wild West mining days at the Park City Museum. You can spend hours taking it all in, so I suggest you book a late return flight. Luckily, the airport is just a short, scenic drive away.