The Best Restaurants In Panguitch
An eclectic mix of flavors and styles sure to please any adventurer.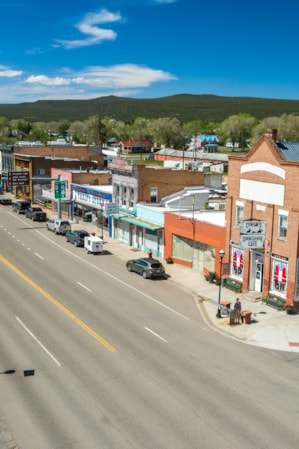 Panguitch's roots lie in culinary traditions — kind of. The word "panguitch" is a Piute Indian word meaning "big fish," in reference to what can be found in the nearby lake. Well, you may not find epic seafood options in this town, but you will find several excellent food options while taking a break along your travels. And Panguitch sees a lot of travelers, because the town serves as a basecamp to many of the top destinations in southern Utah, with great access to the forested plateau of the Dixie National Forest. It's also the western gateway to Bryce Canyon and the Grand Staircase-Escalante National Monument, and you're just minutes away from the western starting point of the All-American Road, Scenic Byway 12, and a short drive to the Fishlake National Forest.
That said, a stop in Panguitch has much to offer, starting with restaurants to fuel your body up for the next adventure. Here are some of the areas top options: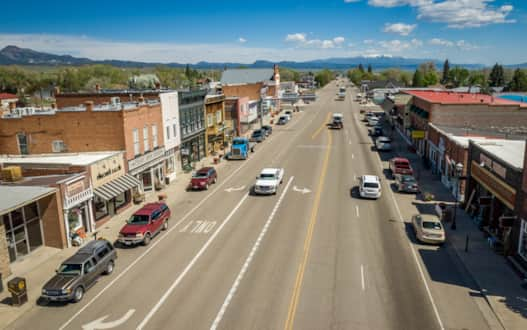 "The word "panguitch" is a Piute Indian word meaning "big fish," in reference to what can be found in the nearby lake."
1. Big Fish Family Restaurant
While Big Fish Family Restaurant takes its name from the English translation of the name Panguitch, the menu offers classic American sandwiches and salads, and even fish & chips and fish tacos. It's known for its specialty burgers, including favorites such as the Jalapeno, BBQ Bacon and Hawaiin. You can also swap the beef for grilled or fried chicken, or a veggie patty. Other popular items are the wings, with a variety of sauce options. This spot's casual environment makes it a comfortable road-trip stop.
2. C Stop Pizza & Deli
In the mood for some pizza? C Stop Pizza and Deli has been a Panguitch staple for nearly three decades. The business, owned by the Croft family, features both dough and sauce made from scratch on the premises. Go for classics such as pepperoni or sausage toppings, or try something different such as the Hawaiian, Mediterranean, bacon cheeseburger or pork-y pine pizza. Add a side of oven-baked chicken wings for a treat. Salads are available, too.
3. Cowboy's Smokehouse
To make the meat lovers in your life happy, swing on down to Cowboy's Smokehouse. The name essentially says it all: This is a homestyle spot for folks to saddle up and dive into some delicious real mesquite barbecue. The menu offers a variety of smoked meats — including chicken, ribs, turkey, beef and steaks — and each item comes with lip-smackin' baked beans or ranch-style pinto beans. The sauce on the meat is so divine, you might be inclined to buy a bottle and ship it back home — or simply put it on everything else you eat. Better still, stick around into the evening and enjoy live music nightly in this rustic building adorned with Western-style decorations.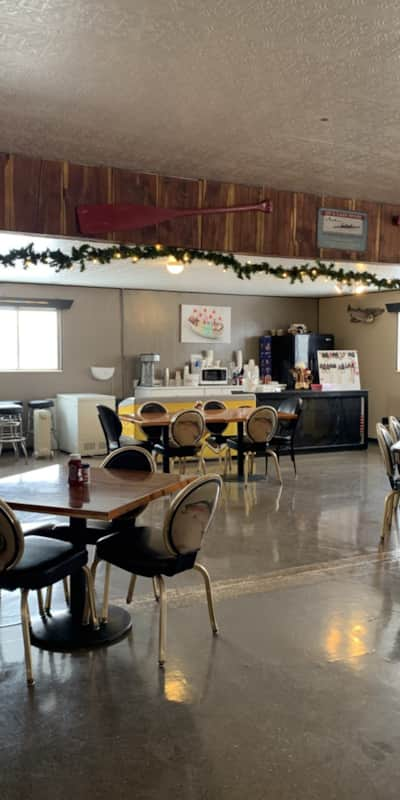 4. Henrie's Drive-In
Fast food on a Utah road trip doesn't mean that you need to eat the same places you find all over the country. Henrie's Drive-In is an old-fashioned, burger, fries and shakes spot that delivers the goods. The restaurant is known for its chubby cheeseburgers, and they don't disappoint. In addition to the burgers and fries, you'll find some other welcome menu options, including a smothered pork burrito, enchiladas and a taco salad. Save room for the tasty shakes, an ice cream cone or a frozen root beer. There's a small amount of seating inside or take advantage of the picnic tables outside under the shady trees.
5. Kenny Rays
Kenny Rays serves fare ranging from scrumptious steaks to road-trip-worthy sammies to, OK, yes, Utah trout (and it's delicious). The small-town diner also dishes up hefty breakfast portions on the cheap. But whatever meal you decide to partake in at Kenny Rays, save room for dessert, and by dessert, we mean pie! The homemade pie at Kenny Rays is the stuff of legends. With its flakey crust, the cool raspberry banana cream pie is a no-brainer. But, honestly, why just have one? Order a round — pie selection varies each day — and try them all.
6. Rambler's Cafe
If you're looking for a classic diner in a historic space, Rambler's Cafe is your go-to spot. The restaurant resides in a Main Street building that dates back to the early 20th century. It was home to Southern Utah Equity until 1987 and then sat vacant from 2000-2019. Kelly and Rick Eastham thought the space was perfect for their new restaurant, and they have been serving the community ever since. This a great place to fuel up at the start of the day, with pancakes, French toast, omelets and waffles. For lunch, try one of their fresh grilled paninis, like the avocado-and-tomato or the grown-up grilled cheese — mozzarella-and-cheddar-with-bacon on sourdough. The burgers are also a good option. It's highly recommended you start the meal by sampling the chili Relleno bites, which feature roasted poblano peppers with mozzarella and cotija cheese.
7. Tandoori Taqueria
If you enjoy fusion cuisine with bold and bright flavors — and a farm-to-table mindset — you'll love the food at Tandoori Taqueria. The tacos are filled with Indian elements, and you can find them served on both tortillas and naan. Try the daily pozole, which features a braised pork topped with tangy slaw and a tomatillo chutney; or the tikka tikka, with chicken cooked in a creamy tomato gravy and served with naan. The menu changes often, and it's easy to find both vegetarian options and traditional elements from both cuisines. After days of traditional road-trip fare, this is a welcome find.
8. Dave's Place
If you're looking for lake front views, then Dave's Place is the place to be. Located at Panguitch Lake, it's only a 20 minute drive from the town of Panguitch, and well worth it if you want to grab a bite by the water and then rent kayaks, canoes or stand-up paddleboards to enjoy to area. Dave's Place is a family run business that opens it's door for breakfast, lunch and dinner during peak season.
LOCAL HIGHLIGHTS IN PANGUITCH
Dixie National Forest

The Dixie National Forest is Utah's largest national forest, stretching for 170-miles across Southern Utah. Red Canyon, one of the most spectacular colored cliff canyons in southern Utah is located in the heart of the Dixie National Forest.

Events

A great example of classic "small town USA," Panguitch is just 25 miles northwest of Bryce Canyon National Park. In addition to June's Quilt Festival, watch for The Sky's the Limit Bike Rally & Panguitch Valley Balloon Rally, held annually during the last FULL weekend in June and the Bryce ATV/UTV Rally, held annually in August.

Scenic Byway 143

Steeped in history and painted with some of Southern Utah's most stunning and unexpected scenic beauty, Utah's state Route 143, the Patchwork Parkway, is a designated National Scenic Byway. Travel 48 spectacular miles from Parowan to Panguitch with multiple interpretive sites, an essential side trip down S.R. 148 to Cedar Breaks National Monument, and access to resort skiing or boarding on The Greatest Snow on Earth®.