Sunny Skies, Epic Wildflowers and Hoodoos: Summertime in Cedar Breaks National Monument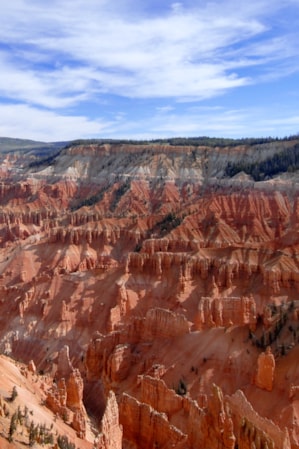 A summertime trip to Cedar Breaks National Monument is candy for the eyes. A panache of color explodes here during July when the 260 species of wildflowers are in full bloom, and the experience lingers into August. Even beyond peak wildflower season, the breathtaking views of the amphitheater featuring full of colorful cliffs and hoodoos are not to be missed. To top it off, it's 10,000-foot elevation keeps the temps at a comfortable 60-70 degrees, which makes Cedar Breaks an ideal cool mountain retreat in the peak of summer.
Even better, while setting up a tent at the park's Point Supreme Campground is certainly an option, the nearby town of Brian Head offers an array of lodging, dining, spas, summer outdoor recreation and other amenities, all within minutes of Cedar Breaks. Brian Head was not affected by the July 2017 fire.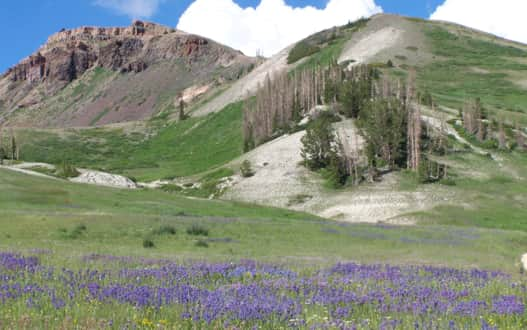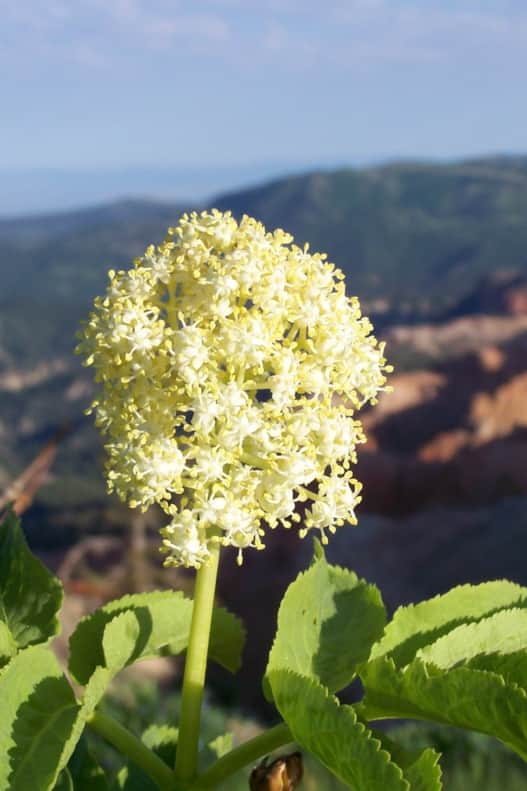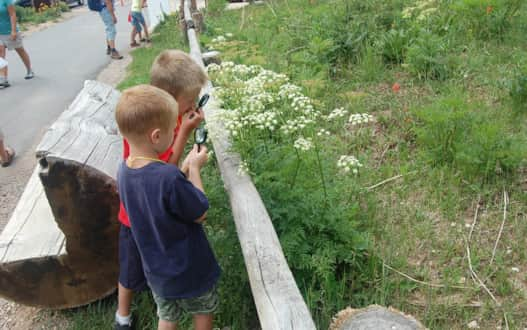 Things to Do at Cedar Breaks
During your trip to the monument, you can choose a from variety of ways to view the wildflowers and hoodoos. You can take a guided tour with a ranger. Tours are offered two times daily, in the morning and the afternoon. These hikes range from 30 minutes to an hour, and the ranger will fill you up with facts and information during your hike, followed by a short question and answer.
You can also head out on your own. There are three hikes within the park to enjoy and take in the scenery. The ADA-compliant Campground Trail embarks from the visitor center and travels a half mile to the campground. It is a pleasant trail for those who are in a wheelchair or have difficulty hiking on uneven ground. Meander along this flat hike through meadows and to a part of the rim overlooking the glorious amphitheatre to get a taste of what Cedar Breaks has to offer.
Spectra Point and Ramparts Overlook Trail is a more challenging jaunt that clocks in at four miles round trip, but affords the best views of the amphitheatre and wildflowers like Indian Paintbrush, which grow more readily along the rim.
You can also check out the 2-mile round trip Alpine Pond hike, a solid hike that gives you a wonderful overview of the wildflower bloom, especially where it is most epic around the marshy meadows. Whatever path you choose, you surely won't be disappointed.
By comparison to the other bustling western national parks during the summer, Cedar Breaks sees but a few hundred people per day during the festival of flowers, making it as roomy as it is beautiful.
"Cedar Breaks is special when it comes to seeing wildflowers, because the land is protected from grazing, logging, etcetera, so there is more diversity here than the surrounding hills and meadows," says Shannon Eberhard, Cedar Breaks National Monument interpretive park ranger. She adds that another pleasant element is the park's elevation, which accounts for a later bloom and much cooler temperatures than Cedar City, St. George, or the nearby national parks.
On the hit list for popular wildflower sightings are the Colorado Columbine, Aspen Bluebells, Elkweed, Indian Paintbrush, Sunflowers, and Yellow Evening Primrose. What's more, there are even some flowers that are endemic to Cedar Breaks. You won't see these in Zion or Bryce Canyon national parks unless you chance upon a rare microclimate; Cedar Breaks boasts high-elevation and marshy meadows, which provides the perfect environment for both native and non-native Utah wildflowers to grow.
"One of the really fun things is that the flowers in bloom change from day to day depending on where you are," Eberhard says. "It's like if you sit and see the clouds move, but instead of the sky always changing, it's the landscape. It really enlightens you to the diversity that's out there."
In addition to hunting for wildflowers, there are also a variety of other interactive activities you can enjoy during the festival. Friday through Saturday from 9am to 4pm there are all kinds of stations set up for children's arts and crafts, including flower and bird origami making, owl pellet dissection, and games to educate kids about pollinators. Also, July 11–16, visual artists will take to the trails of Cedar Breaks for the Chasing Light: Plein Air Arts Festival, where they will document the immaculate wildflowers and vistas.
The wildflower festival is a perfect opportunity to stop and enjoy the smaller wonders of the outdoors — smell the roses (or columbine, bluebells and sunflowers), if you will. Appreciate the delicate flora of the area, take notice of the insects and butterflies pollinating the flowers, watch the ground squirrels and marmots running nearby, and enjoy the beauty of the bushes and bristlecone pines all around.
Cedar Breaks National Monument is also a Dark Sky Park, so stick around when the sun goes down and you'll have a chance to see the stars like never before.
Fees, Tips and Where to Stay Near Cedar Breaks
A day fee for adults is $6; children 15 and younger get in free. Additionally, admission to Cedar Breaks is included in the $80 America the Beautiful parks pass.
The nearby town of Brian Head offers an array of lodging, dining, spas, summer outdoor recreation and other amenities, all within minutes of Cedar Breaks.
Pro Tip: For fans of wildflowers, plan ahead for next year: The colorful wildflower bloom is generally at its peak during the first two weeks of July, which coincides with the annual Cedar Breaks Wildflower Festival, a wonderful reason to visit the park. The festival offers many family-friendly activities. More information about the Cedar Breaks Wildflower Festival can be found at nps.gov/cebr/wildflower-festival.htm. Events associated with the festival are free with park entrance.
Plan and book your stay today!