The 9 Best Restaurants in Cedar City
From woodfired pizzas to authentic Mexican cuisine, here are some of the best restaurants in Cedar City to treat yourself to before or after a day on the trails.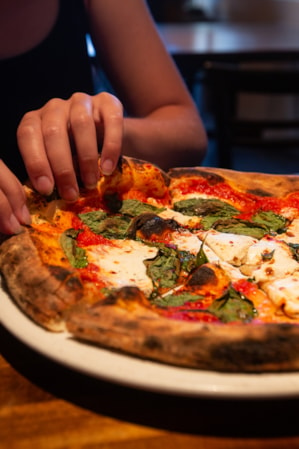 A perfect basecamp for exploring southwestern Utah, this small college town of just more than 30,000 is replete with eateries that offer tasty American fare and cuisine from around the world. Whether you are road tripping through and in need of a meal or looking for something to fill you up after a long day of adventuring, Cedar City will delight with its range of options from woodfire-grilled pizzas to classic Asian dishes and authentic southwestern Mexican cuisine. Here are six local favorites to give you just a taste of the diverse offerings in town.
Centro Woodfired Pizzeria
50 W Center Street
Centro takes a "less is more" approach to their pizzas and views each pie made as a piece of art. Their thinner crusts and fewer toppings leave you with no worries about feeling overly stuffed after finishing a slice or two (or four). The menu offers a dozen different kinds of pizza — Calabrese & Sausage, Pancetta and Red Grape, Pollo Rustico to name a few — or design your own. You can pick and choose from a variety of sauces and seasonal produce grown by a network of local farmers. They also have four beers on tap, several bottle selections from local brewers and an extensive wine list. This is a busy spot; go early or during the week to be seated faster, or call ahead and reserve a table as the wait can be quite long — but most customers will agree the wait is worth it
Chef Alfredo's Italian Cuisine
2313 W Highway 56
Chef Alfredo's Italian Cuisine is authentic Italian food at its finest. The white-tablecloth restaurant has a large menu that covers the gamut of traditional favorites, such as ravioli — made five ways — fettucini, gnocchi and pasta with seafood. If you're in the mood for steak, try the French cut bone-in ribeye or filet mignon. Start with one of their tasty flatbreads, and be sure to save room for a slice of tiramisu.
The French Spot
18 S Main Street
Experience an authentic taste of French culture in downtown Cedar City at this small, charming cafe (Read: 24 Hours in Cedar City). Opened by a trained pastry chef from Lyon, The French Spot offers delicious French pastries, coffee and other dishes. Whether you want to grab a quick latte and a croissant or sit down and enjoy ratatouille, croque monsieur, or French onion soup, this family-owned spot is the perfect place to satisfy your sweet and savory cravings.
All-American Diner
501 S. Main Street
This family-operated mom-and-pop diner is one of the best restaurants in Cedar City to get great food at a good price. The classic American cuisine served up here is sure to hit everything on the favorites list. You'll find menu options such as French toast, pancakes, omelets and country-fried steak for breakfast, and burgers, sandwiches or wraps for lunch. Dinner adds specials like fish and chips or meatloaf. If you are looking for a quality, casual but flavorful meal, you'll find it here.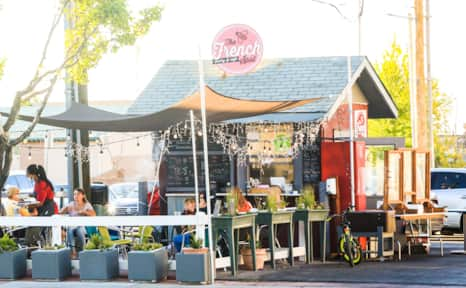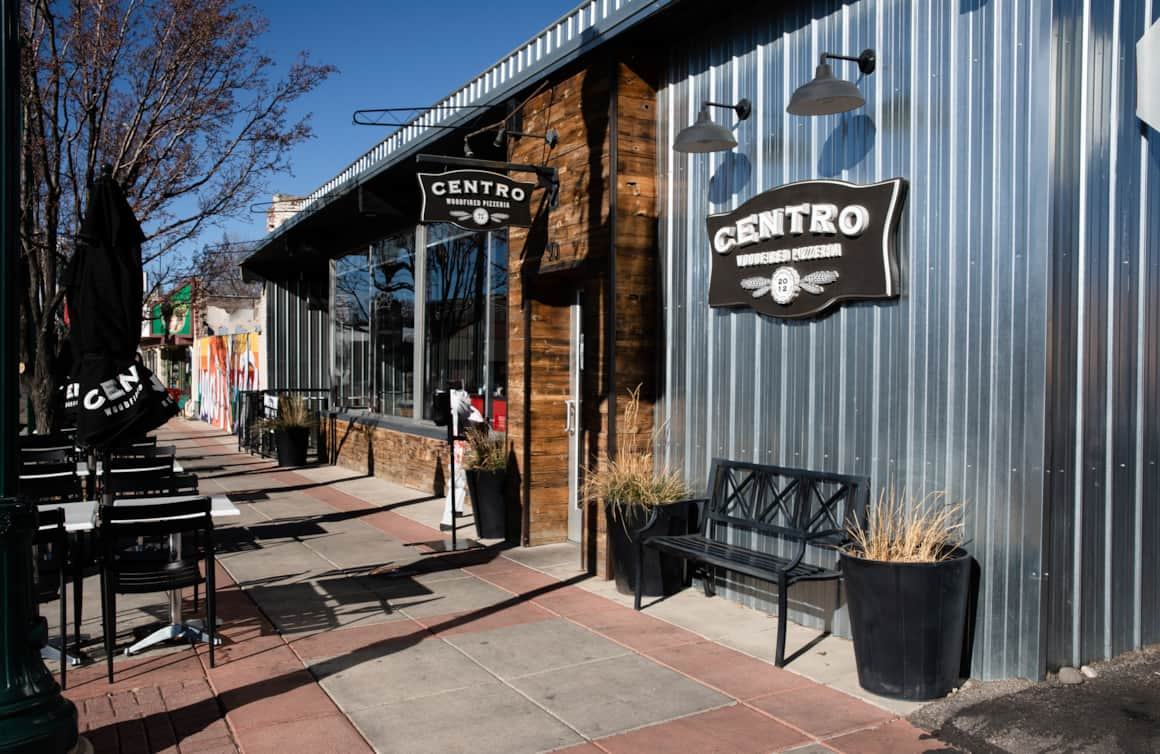 Silver Silo
777 S Cross Hollow Road
If you want a homestyle meal after a long day outdoors, look no further than Silver Silo Bakery & Espresso. Started by Cedar City locals, Silver Silo offers wholesome, delicious sandwiches, soups, pastries and drinks. All bread and pastries are baked daily from scratch using quality ingredients and no preservatives. Choose from locally roasted coffee, cold-brewed refresher teas and natural fruit smoothies. For quality food without compromise and excellent service, stop by to refuel and caffeinate after your outdoor adventures.
Tip: Make sure to order the Spudnuts! These potato bread donuts are an ultra-moist and flavorful alternative to traditional donuts and no one does them better than Silver Silo.
Asian Bistro
1380 S. Providence Center Drive
Malaysian-born chef Sam Lo spent his early career traveling all over Asia, enjoying various cuisines of the continent. He started
Asian Bistro
to highlight his favorites, regardless of country of origin. The result is a restaurant that offers an almost overwhelming menu including traditional dishes from Japan, China, Thailand, Korea, Singapore, Vietnam, Indonesia and Malaysia. From sushi to pad Thai, you'll find whatever Asian classic you enjoy, as well as fusion dishes that borrow from multiple backgrounds.
The Pub Craft Kitchen
86 W Center Street
Formerly The Pastry Pub, this beloved restaurant was established in 1999 and has been a Cedar City institution ever since. With a name change and new ownership taking over in 2021, The Pub Craft Kitchen offers fresh and flavorful daily specials, burgers, pasta, salads and sandwiches. Their croissants, rolls, bagels and pastries are baked fresh every single day, honoring the former 'pastry-centric' mission. The Pub has a great location in the historic downtown area and partners with the local winery and brewery to offer delicious local libations. Whether you want to grab a treat or sit down for a slow-paced meal, this is a Cedar City restaurant you don't want to skip.
Don Miguel's
453 S Main Street
This is the place to go for authentic cuisine of the southwest — that is, southwestern Mexico. Don Miguel's features offerings from the Jalisco region of Mexico and the Leon family has been serving them proudly since 2003. The homemade traditional dishes feature hand-cut tortillas, fresh-cut meats (including housemade chorizo) and signature salsas. The mole sauce is a local favorite, and don't leave without trying the deep-fried ice cream.
Bowman's Cowboy Kitchen
3052 N Iron Springs Road
Want to feel at home on the range? Family-owned and operated Bowman's Cowboy Kitchen features a meat-centric menu that would make any ranch hand smile. If you're coming for a steak, go for the rib-eye, served with two sides and a salad or bowl of homemade soup. Other popular options include the elk burger, chicken parmesan, rainbow trout and prime rib on the weekends. Bowman's also serves breakfast, and if you're looking for a hearty way to start the day, all the classic staples are done well.
Local Highlights in cedar city
Brian Head Resort

It's just 40 minutes from Cedar City to Brian Head Resort where you'll have access to outdoor adventure on premier downhill slopes no matter the season. After a full day of exploring, you will have definitely earned a stop at a nearby spa. The terracotta-colored hoodoos made famous by Bryce Canyon creep in near Brian Head, where summer and winter adventure at elevation is as varied as Southern Utah's singular geology. From disc golf and scenic lift rides or hikes, to heart-pumping, downhill mountain biking and skiing, this is a resort you have to experience in the summer and winter.

National Forest & Public Lands

In the expansive Dixie National Forest there are plenty of public lands and designated wilderness areas to help get you off the beaten path. Three Peaks is a recently developed recreation area encompassing BLM lands for picnicking, camping, mountain biking and off-road fun.

National Parks

Cedar City has long billed itself as "gateway to Utah's National Parks." One excellent travel itinerary is to follow the loop from Cedar City, southeast to Zion National Park, then north to Bryce Canyon National Park and then back through Cedar Breaks National Monument to Cedar City. This tour of Utah's top parks is not a trip that you should schedule for one day, however: two is doable, three is ideal and four is a bonus.

Neil Simon Festival

The Neil Simon Festival celebrates the works of America's greatest comedic playwright, featuring three of Simon's 38 plays each season, which runs mid-July through mid-August.

Shakespeare Festival

Utah's premier theatrical event each year is the Tony Award®-winning Utah Shakespeare Festival at Southern Utah University. Every summer and fall, thousands converge in Cedar City to participate in renaissance festivities and see three Shakespearean productions (rotating nightly). Modern plays are also presented. The festival's free "Green Show" includes puppet shows, strolling vendors and musicians.