Iconic Classics Southwest
If possible, plan extra time to explore Highway 12.
If you've only got two days on the open roads of Utah, spend it at two of our most iconic national parks, Bryce Canyon and Zion. We don't use "iconic" lightly. These are two of The Mighty 5® — the standard bearers of Utah, the giants whose splendor has inspired humans for centuries.
Day one in Zion is all about verticality. Tackle two of the world's most renowned hikes and summit to impossibly high — even heavenly — perches where you'll get a vertigo-inducing view into the heart of Zion Canyon with the Virgin River below. Your heart will be racing from the steep climb but skip a beat when you peer over the sheer edge of this narrow rock fin. Then, from the depths of a gorge, you'll gape upwards at the sheer scale of the narrow walls that surround you as you wade through the river that carved them.
Day two is all about expansiveness. At Bryce Canyon, you'll feel you were transported into a new world with the massive expanses of brilliant-hued hoodoos — alien looking spires of rock. After dark, you'll be treated to the unadulterated night sky with the Milky Way streaking across it so brightly it seems you could walk it like a trail.
Nowhere else will you find such a varied desert landscape in such a concentrated area.
You'll get a huge taste of Utah in just a little time.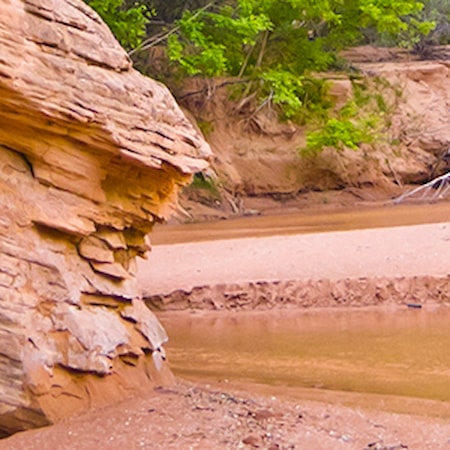 Zion to Bryce Canyon
90 Miles
As the sun rises in the east, it pulls back the curtain of night on Angels Landing. Set out early and meet the rising sun at the top. When the canyon warms up with the summer sun, cool off in the Virgin River by hiking deep into the Narrows. The day continues with the one-two punch of the Zion-Mount Carmel Scenic Drive and the iconic beginning of Utah's All-American Road, Scenic Byway 12. Pull into Bryce Canyon for a Dark Skies show. Reserve a night at the historic lodge or campground or book a night in Bryce Canyon City.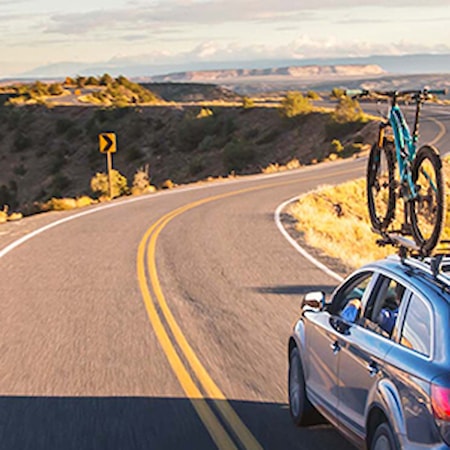 Bryce Canyon and the All-American Road
120 Miles
Today brings Bryce Canyon's iconic 3-mile Queens Garden to Navajo hike. After reveling in the scenery there, spend the rest of the day hiking other iconic Bryce Canyon trails like the excellent Bristlecone Loop at the 9,000-foot-level of Yovimpa Point or explore further up Highway 12. Kodachrome Basin State Park offers a photogenic snapshot of Grand Staircase-Escalante National Monument. Time permitting, finish driving the All-American Road (including options to stop at Calf Creek Falls or savor a farm-to-table dinner at the Zagat-rated Hell's Backbone Grill). Otherwise, make mental notes for your next trip to Utah as you return home.