Bryce Canyon Stargazing Programs
Amateur astronomers will find Bryce to be a prime destination to set up a telescope and observe celestial events, but if you are not equipped to do that, you can join the free educational and entertaining stargazing programs at the visitor center organized by the park's Astronomy Rangers. Alternatively, you can purchase professional telescope tours from the Dark Rangers at their observatory outside the western boundary of Bryce Canyon National Park.
Both entities follow a similar format: a 45-minute multimedia show, followed by a 90-minute telescope session, where you can observe some of the 7,500 stars that can be seen on a moonless night, along with the incredibly bright, silver Milky Way stretching across the sky. Planets like Venus and even Jupiter shine bright enough to cast your shadow on the earth! No vacation at Bryce Canyon National Park is complete without some stargazing.
When to Visit
Tuesday, Thursdays and Saturdays, during spring, summer and fall, Bryce Canyon National Park offers about 100 astronomy programs per year, presented by its Astronomy Rangers and volunteers. Some recommend the best time to come is when the sky is darkest — during the week of the new moon or the week prior to the new moon. Most offered astronomy programs are followed by stargazing with telescopes. Check the program schedule or Bryce Canyon Visitor Center for more information. Programs are subject to weather and may be cancelled in the event of adverse conditions. Reservations are required and be sure to arrive 15-30 minutes early for seating.
Every summer, Bryce Canyon also hosts an annual Astronomy Festival, more than 16 years running! Attendees will enjoy a variety of astronomy-themed activities and programs offered both day and night.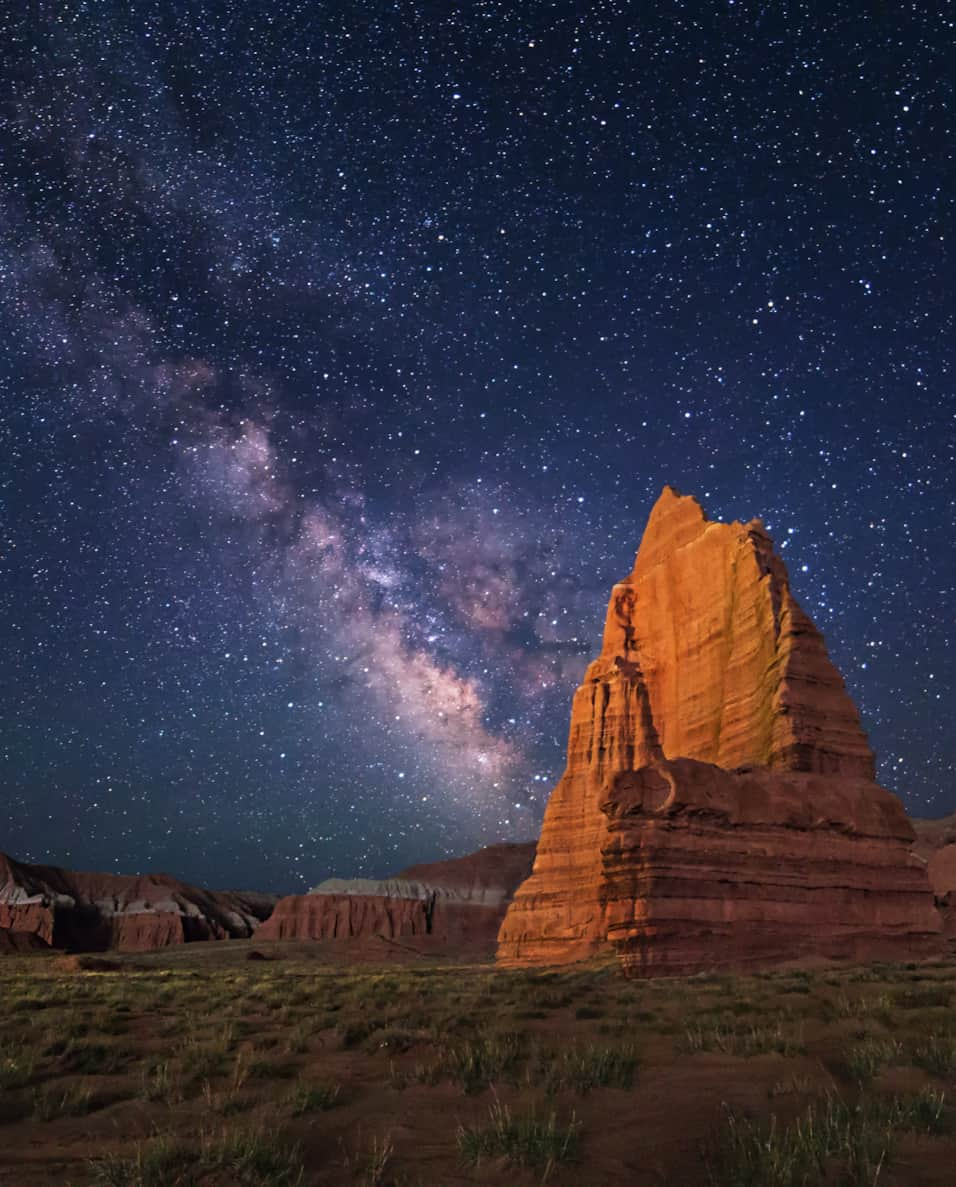 Red Rock & Dark Skies: Stargazing the National Parks
This road trip through southwest Utah takes you to four of Utah's best places to see the Milky Way — Capitol Reef National Park, Kodachrome Basin State Park, Bryce Canyon National Park and Cedar Breaks National Monument.
Highlights
Hell's Backbone Grill
Bryce Canyon Lodge
Ranger-led Star Programs
Road Trip Southwest Utah