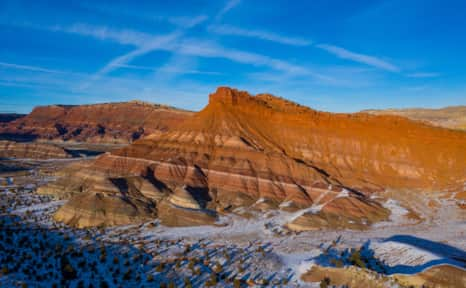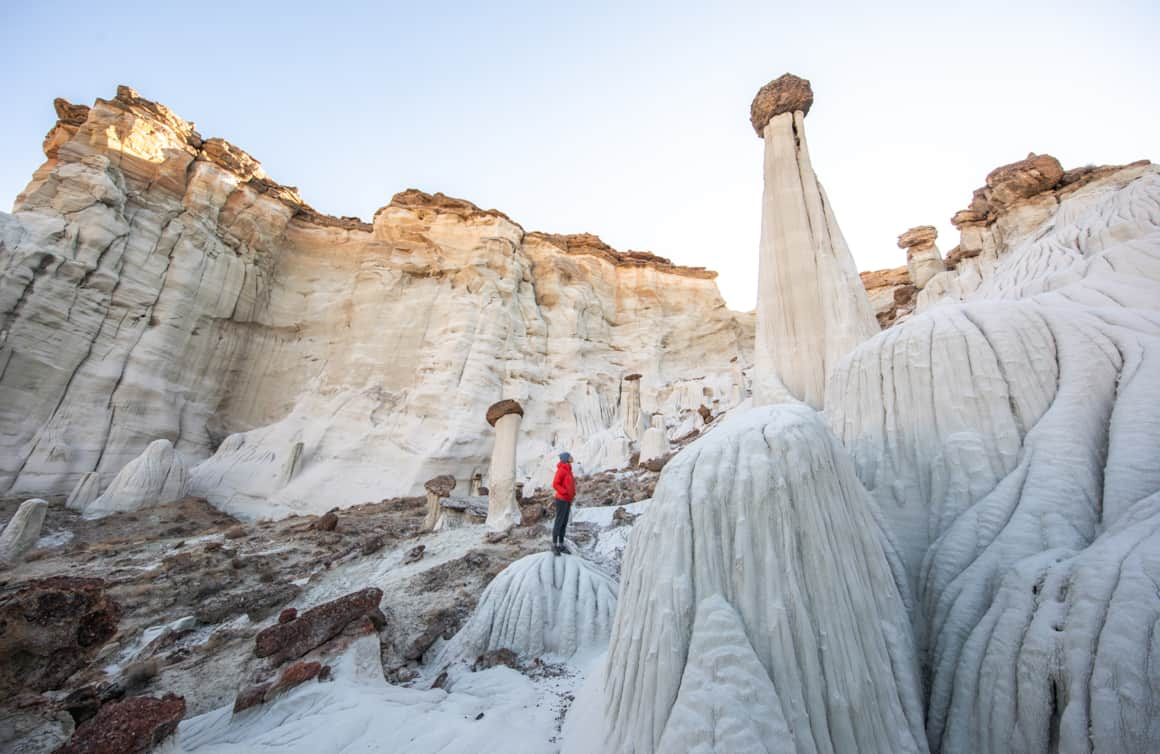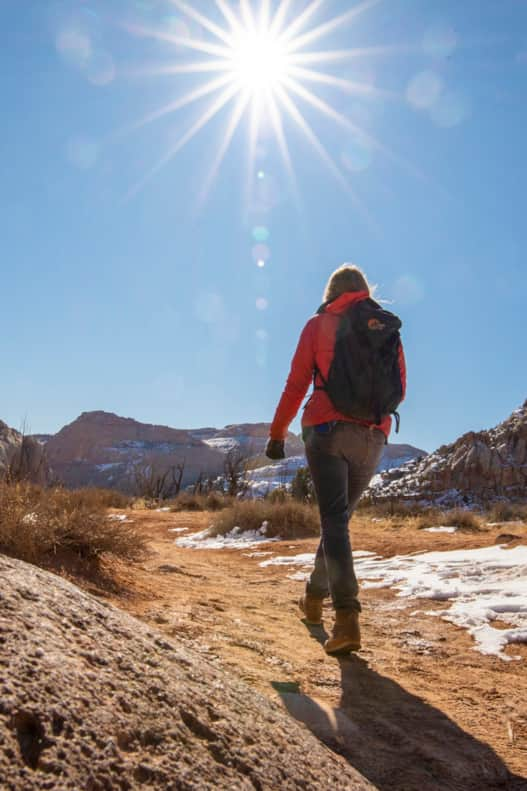 Be Respectful
Do your part to Keep Utah Forever Mighty by being a respectful and responsible visitor.
Leave No Trace: Be sure to follow the seven Leave No Trace Principles, including minimizing impact, disposing of waste properly and leaving things where you find them. If you find rock art or artifacts, leave them where they are and never make markings.
Watch out for Biocrust: Fragile cryptobiotic soils (which contain algae, microfungi and cyanobacteria) are an important part of the desert ecosystem. They serve vital roles, including reducing erosion, and are very susceptible to damage by off-road vehicles or even a footprint from veering off trail. Stay on the trail or travel on durable surfaces, and keep an eye out for these fragile soils so you "don't bust the crust." Read more tips for winter hiking in Utah.
Be Prepared When Nature Calls: In the event that nature calls and vault toilets are not available, the most responsible option is to pack it out. (Read: "How to Poop in the Outdoors"). Bring a "wag bag" with you and know how to use it — no one likes to come across toilet paper "flowers."
Be Considerate of Others: Allow other visitors to experience nature's quiet and solitude. Be respectful when driving through neighboring communities, and dispose of trash only in properly designated locations.
Practice Mindful Photography: Capture incredible scenery and memories while being a mindful photographer. Learn how to photograph the red rock beauty without causing any ecological harm or detracting from other visitors' experiences.