How to Stay Safe and Stoked as a Solo Woman Traveler
From the right gear to going with your gut, these tips will keep you on the right track.
When I tell people I'm traveling solo and I live on the road, I'm met with mixed reactions. Some folks look at me with admiration and a tinge of envy, while others, often women, ask if I'm scared or lonely. Solo travel has taught me more about myself than any book or major life event, and a handful of hiking and camping trips in Utah's vast, gorgeous desert regions have deepened my connection to nature. These experiences have been an integral part of my adult development, not only by introducing me to the outdoors, but by showing me that I am capable of reaching milestones I never imagined possible (Read her story: Finding Strength and Inspiration Deep in Utah's Desert).
Below are some of the most important considerations for adventurous ladies looking to hit the road on their own: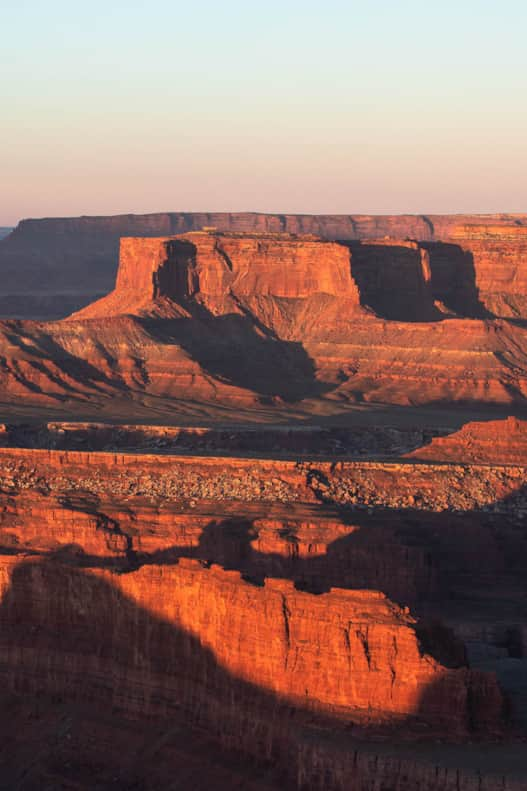 1. Plan ahead
I like creating road trip routes with stops every few hours to stretch, grab a snack and check in with someone, and I've also learned to pace myself. Just because I can drive for ten hours doesn't mean I should, especially if I'm arriving at an unfamiliar campsite at night. Plus, an easy schedule means more time to enjoy myself and discover hidden gems, and isn't that the whole point of a road trip?
I also advise first-time solo campers to select locations in close proximity to dependable basecamps with hotels, guides and supplies. Plenty of spots in Utah meet this criteria, and the town of Moab is one of my personal favorites. Big Bend Campground boasts incredible views of the Colorado River, and dispersed camping (i.e., camping outside of designated campgrounds) is permitted on certain patches of public land 20 miles beyond Moab. While dispersed camping is often synonymous with solitude, these areas do not have services like toilets or running water, and cell reception is generally nonexistent. Before rattling down a washboarded dirt road, it's best to check the BLM website to ensure you're setting up in an area where dispersed camping is allowed, and following the rules regarding fires and disposal of human waste. (Read: "How to Poop in the Outdoors")
I try to make reservations in advance, but sometimes I'll wing it with campsites on more remote public lands, like Grand Staircase-Escalante National Monument. Still, checking reviews on booking websites and travel blogs gives you a better idea of what's safe and clean, and the iOverlander app is a great resource for camping. I always download offline maps on my phone (both from Google and the Maps.Me app), but prior to leaving I still make a note of the nearest hospitals and gas stations, and I always send two close friends my itinerary. Once I'm on the road, I note areas with guaranteed cell service, I fill up on gas as often as possible and, if I'm going off the grid, I text a friend a GPS pin and a screenshot of my location on a map, which can easily be done from most smartphones. Know the information for search and rescue, and bring a spot device. Learn more about how you can support Utah's local search and rescue teams with a Utah Search and Rescue Assistance card.
2. Get the right gear
It's not necessary to spend a fortune on gear, but investing in a few key items will give you peace of mind should any situation become worrisome or dangerous. Some essentials you will always find in the back of my Jeep include:
Food, water and personal items (prescriptions, toiletries)
First aid kit
Paper maps
Blankets and warm clothes
Headlamp and flashlight
Satellite communication device
Battery packs
Portable camp stove (for boiling water)
Air compressor and aerosol tire sealant
I was initially hesitant to spend several hundred dollars on a Garmin two-way satellite communication device, but after a desert backpacking trip where I narrowly missed getting bitten by a rattlesnake, I was glad to have it. I also have evacuation insurance, which is more for international trips, but it makes me feel more secure when I venture into the backcountry. Something else to consider is self-defense: do you have the means to protect yourself? I sometimes carry bear spray when hiking, so that's my go-to, but every person and situation is different.
"If you're embarking on a solo adventure, odds are, you're searching for something. Whether you're running from a bad breakup or trying to be more independent, you will see just how strong and resourceful you are, and a deep sense of joy and freedom will soon follow."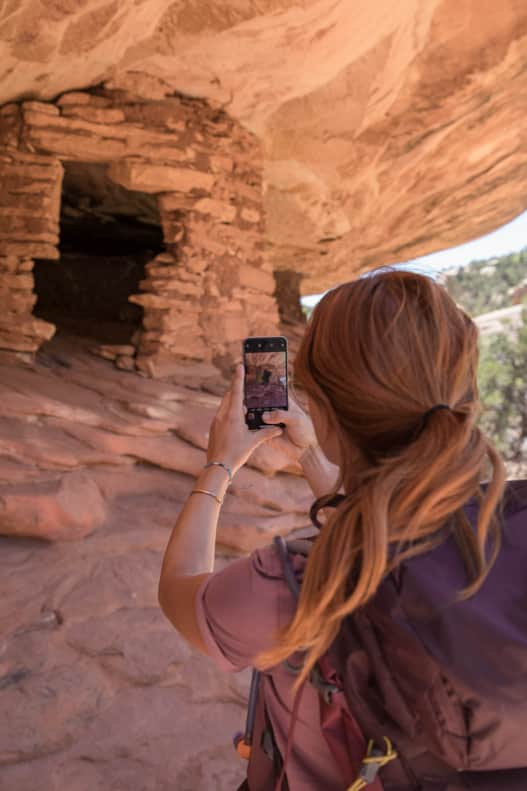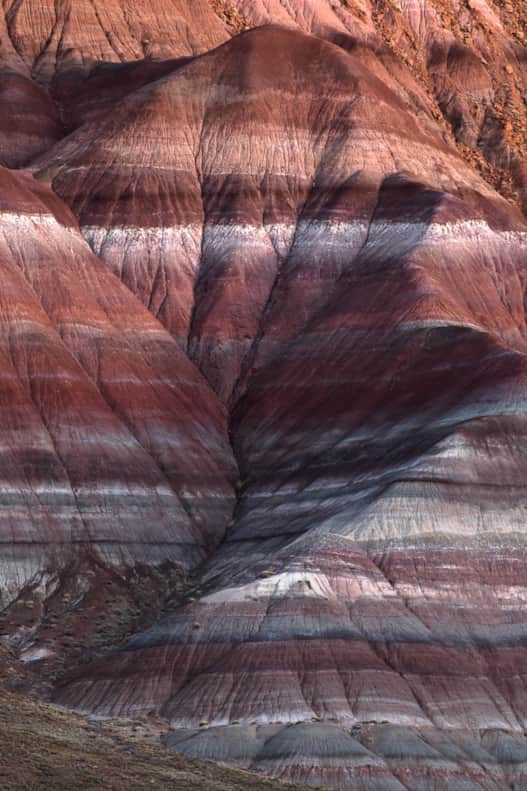 3. Be alert and go with your gut
Even if I've taken every possible precaution, sometimes things just don't feel right. I've never felt unsafe at a hotel or on a trail, but over the last five years I've had three uncomfortable encounters while dispersed camping. I was never directly threatened, but I noticed neighboring campers behaving strangely, and as soon they started scoping out my site, I took that as my cue to leave. All of these incidents occurred when I was looking for a campsite in an unfamiliar area at night, so now I avoid traveling after dark and I always leave room in my travel budget for an extra night or two in a hotel.
Additionally, I don't share my whereabouts in realtime on social media, and if a stranger, even a seemingly well-intentioned one, asks where I'm headed, I give vague answers. I smile and wave to the vehicles that pass my campsite, and when I'm on the trail, I make eye contact and offer a quick and cordial greeting to fellow hikers. If you're confident and friendly, studies indicate you are less likely to be targeted. Beyond uncomfortable run-ins with other people, bumping into a bear or cougar on the trail is a common concern. However, if you stay calm (don't run!), store your food properly and pack out your trash, you are already way ahead of the game.
4. Ask a local
Beyond asking folks in town for recommendations and stopping by visitor centers, I always swing by the nearest ranger station. The internet has made it easier than ever to plan a road trip, but rangers still have the latest information on everything from top wildflower viewing spots to fire restrictions. Ranger stations also have resources on handling compromising situations with wild animals, and it's the perfect place for a quick refresher course on Leave No Trace Principles, which are important for minimizing impact in the backcountry and tourist hotspots alike
Hiring a guide is another way to safely explore new territory, with the added benefit of supporting a local business. I am fairly new to rock climbing and I don't always plan trips with my more experienced friends, so rather than risking injury, going with a guide gives me confidence as I improve my skills. I recently went canyoneering for the first time with Get in the Wild Adventures, and not only was it thrilling, but hearing about my guide's connection to the Utah wilderness made the experience all the more enjoyable for me.
5. Be patient with yourself
Everyone makes mistakes, and even when you have a plan, sometimes life has other ideas. I've learned to accept all kinds of deviations since I started living on the road four years ago, but I still get frazzled from time to time. I've had flat tires, bumped into bears and nearly run out of water, but staying calm and thinking logically got me through it, even if I was initially having a meltdown. A solo trip isn't going to be perfect, so as you let go of insecurities and expectations, be kind to yourself and trust the process.
If you're embarking on a solo adventure, odds are, you're searching for something. Whether you're running from a bad breakup or trying to be more independent, you will see just how strong and resourceful you are, and a deep sense of joy and freedom will soon follow.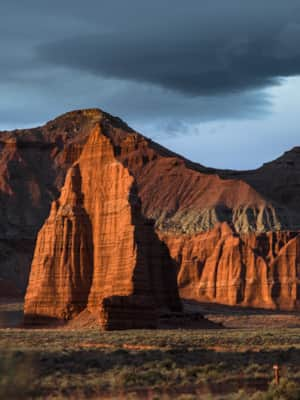 Finding Strength and Inspiration Deep in the Utah Desert
How a series of hiking and camping trips in Utah's parks and wilderness put Elisabeth Brentano on a transformative journey from urbanite to nature lover.