The Salt of Sound: Live Music in Salt Lake City
Public radio DJ and blues musician "Bad" Brad Wheeler tours his favorite music venues in downtown Salt Lake City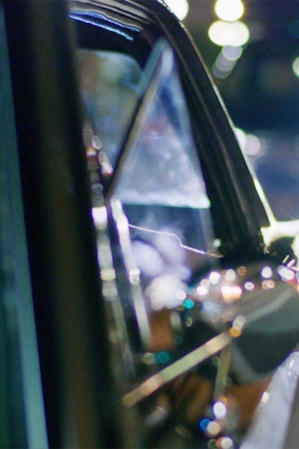 Once you get Brad Wheeler talking about music-related experiences, traditions and lore in Utah, it's difficult to get him to stop — but you wouldn't want him to. The former public radio DJ and blues musician "Bad" Brad Wheeler is a passionate ambassador of Utah musicology and safeguards a mental catalog of legend, deep history, personal history and present-day culture. In "The Salt of Sound" video, Wheeler doesn't just talk about his favorite venues, he takes us on a tour of a few of his favorite music venues in downtown Salt Lake City to answer the questions he is commonly asked, "Is there even a music scene in Utah? Is it real? Can they really play rock 'n' roll in Utah?"
The story Wheeler has to share is well known to locals but underappreciated outside of the city, except by the countless artists that have stopped by for a show and had a quasi-spiritual experience thanks to the city's unique vibe and geography. The essence of Salt Lake, from its music scene to its unique culture and residents, runs parallel to one of the first lessons Wheeler ever learned as a message:
"Never try to be something that you're not. Authenticity is everything. And it's not L.A. It's not Nashville. It's Salt Lake City. It is its own thing. It is not a copy of something else."
Wheeler doubles down on his reverence for Salt Lake City: "There's no place else you can be this close to this much culture, music, art and, just, environmental goodness. There is something spiritual about where we live." (Read: "Salt Lake City: A Place to Play")
Follow Bad Brad Wheeler as he travels Salt Lake City's urban landscape to show his top picks for live music, then read more about each venue below.
"There's no place else you can be this close to this much culture, music, art and, just, environmental goodness."
Bad Brad Wheeler's Picks for Live Music in Salt Lake City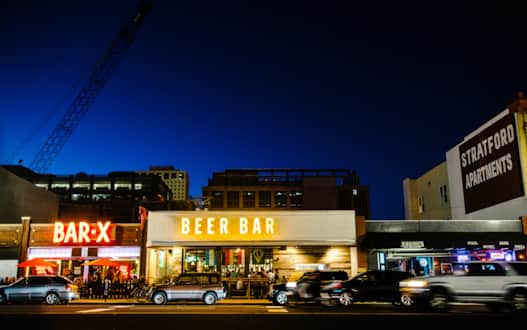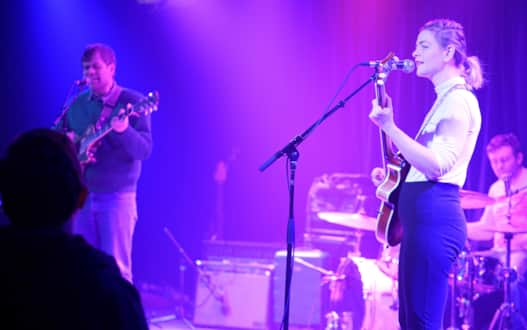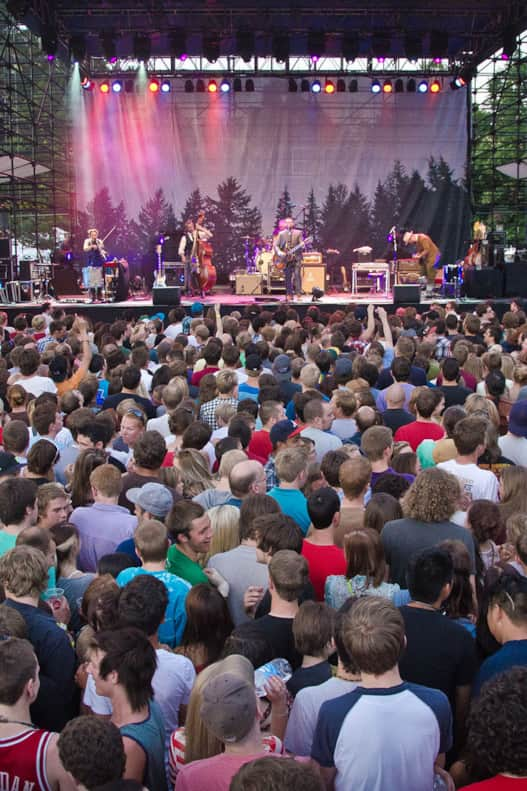 The State Room
It's hard to miss The State Room's flamboyant music-themed mural and stately marquee traveling into Salt Lake City. The State Street fixture sits within strolling distance of the central business district, virtually in the shadow of the opulent Grand America Hotel, and across the street from one of the city's best-known watering holes, the Bayou — also known as Beervana — where live, local music reliably kicks off at 9 p.m. on Friday and Saturday nights. Inside The State Room, the 21-and-over venue offers a full bar with a raked auditorium for those who like to sit back and absorb the tunes and a dance floor for the rest. With capacity of 300, The State Room is a comfortable and intimate setting to experience an array of local and national acts.
Diabolical Records
It's a music store meets performance and events venue; it combines the passion of a small, local business owner with their stated desire "to place Salt Lake City on the map as a unique place to purchase limited release records and as a musical hub where lesser-known artists will play to audiences outside of their hometowns." Pysch, garage and local music anchor their diverse selection and if you wander by on a Friday night you'll likely encounter a free show. "Intimate" understates the size of this Salt Lake City music venue but the vibe and commitment to music are exceptional. The blink-and-you'll-miss-it alley is deeply entrenched in the city's grid, just a whisker off the arterial State Street and multiuse Broadway (300 South) and close to some of the best local business and boutique shopping in the city.
Bar X
True to its name, Bar X is, first and foremost, a bar. It also holds the prestige of being a pioneer in Salt Lake City's craft cocktail scene, thanks to the warm introduction by owner and Utah resident Ty Burrell. Utah's capital city recognizes Mr. Burrell, better known for his role in "Modern Family," for helping to further elevate the burgeoning local dining and nightlife scene. In the years since Bar X (and subsequently its conjoined haunt Beer Bar) opened, restaurants and bars with beautifully curated menus of libations have proliferated, building from a growing portfolio of local distilleries and producers of craft bitters. Even better? When staff at Bar X move aside a couple of tables, musicians plug in their amps and the speakeasy-style bar turns into a cool little venue. The bike share program GREENbike makes getting to and from the bar from downtown hotels a snap and it is walking distance from many of the city's top restaurants.
Kilby Court
It's practically a garage in a backyard. Yet it's one of the most storied venues in the city. As Wheeler observes, it's near one of the places Nirvana played before they became a huge band. It is fair to say most music lovers in Salt Lake City have a memory of seeing a band at Kilby before making it big, and now Kilby appropriately positions itself as the longest lasting all-ages venue in Salt Lake City. While "all-ages" means no alcohol is served, Kilby Court is simply one of the city's top springboard stages for beginning local and touring artists alike. Its DIY, garage-rock atmosphere encourages close artist and crowd interaction with a capacity of 200. There's street parking and walking distance to bars and restaurants in the southwest quadrant of downtown and Central Ninth neighborhoods.
The Urban Lounge
There are but a few booths on the periphery of the wood floor and a handful of highboy cocktail tables and stools around the inner perimeter. There's minimal seating for a reason; this is a venue where concert-goers get up-close and on their feet. The venue's eclectic range of music talent — both in notoriety and genre — highlights one of its notable qualities. You might catch a national touring act on a Monday night and come back tomorrow for a hip-hop showcase comprised solely of local artists. The other half of the low-slung, charcoal-colored building on the fringe of downtown Salt Lake City is occupied by RYE Diner & Drinks, an inventive eatery that opens for dinner on Friday and Saturday or serves up excellent breakfast, brunch and lunch all other days.
The Urban Lounge Event Calendar
The Depot
Things are getting serious: This prime location nearly became a House of Blues prior to the 2002 Winter Olympics. With a capacity of 1,200, The Depot fills the event space between intimate venue and major crowd. You can still push your way to the front for the up-close-and-personal experience, or hang back and head for the second level to take it all in. The Depot is quintessentially urban, housed in the former Salt Lake City Union Pacific train depot; the powerful railroad's American flag- and shield-inspired logo still graces the structure's Chateauesque exterior on the steeply sloped roof between twin front towers — and all adjacent to TRAX light rail, the Gateway Mall and the Delta Center (home of the Utah Jazz).
Twilight Concert Series
There's a real magic to twilight. But a twilight concert? Even better. As the sun sets on Salt Lake City, the western faces of the skyscrapers catch the golden light. In the heart of the city, people begin to gather prior to showtime. Food trucks and vendors set up. Roadies prepare for the show. More people flow in. This shindig is known to attract upward of 10,000 people and showcases world-class musicians — Solange, St. Vincent, Matisyahu, The Roots, Modest Mouse, Andrew Bird — on an outdoor stage for $10 a ticket. In 2018, the Twilight Concert Series event returned to its former home at downtown's Gallivan Plaza. It features five concerts, each with one national act and one local act. Don't miss it.