Flood Safety
Due to record snowpack and high amounts of spring runoff, please be advised of potential flooding that could impact travel plans.
Learn more
Eating Up Mount Timpanogos
Between Utah Valley and Heber Valley lives a sunny legacy of local dining and agriculture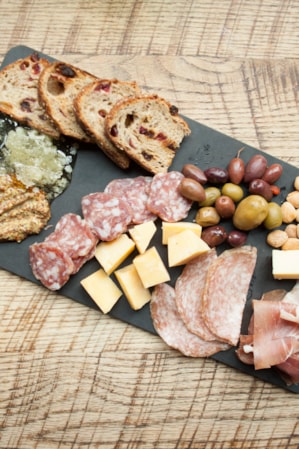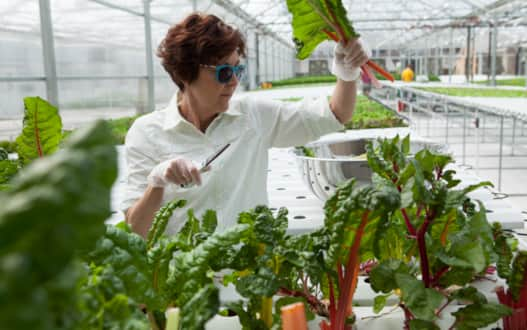 Returning to the surface of the Earth after a visit to Timpanogos Cave, I felt thankful for the plants, like an amazed child learning about the magic trick plants perform, turning sunshine into salad. It turns out that spending a few hours underground, admiring a mountain from the inside out makes you philosophical about the sun.
On Mount Timpanogos's western bench, a few miles downhill from the cave in the growing town of Pleasant Grove, Utah, Snuck Farm is creating the perfect way for you to show your gratitude to the plants — by eating them. A modern hydroponic lettuce farm, Snuck is Page Westover's solution to the problem of how to make the last of her family's farmland productive again.
With only a small piece of the original farm left, she and her family embraced hydroponics — a style of agriculture that doesn't require soil — because it can yield many times more produce than the same amount of space farmed with traditional methods.
I secretly hoped that the name Snuck came from the sound of crunchy lettuce being chomped, but the mystery of the name was soon solved. The 3.5 acres of property where Westover's greenhouses now stand are what remains of the farm established by her grandfather Boyd "Snuck" Fugal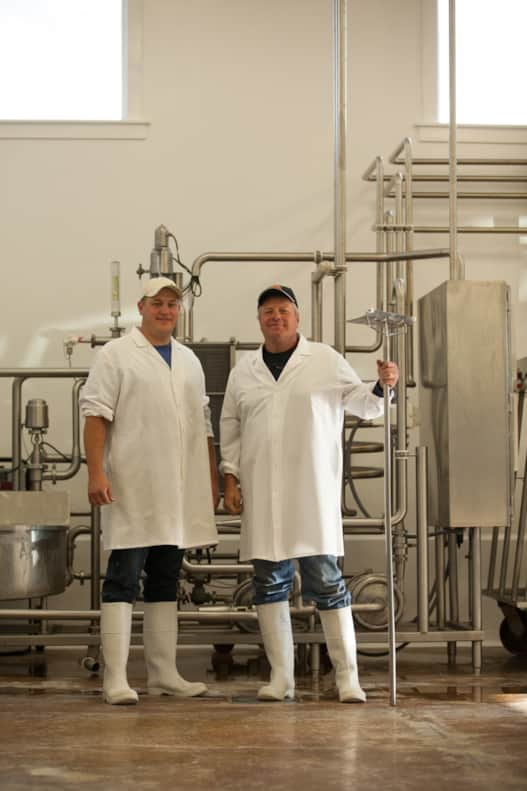 Urban to Mountain
Over the hill, east of Mount Timpanogos, lies the Heber Valley and the little town of Midway in Wasatch County.
A wagon road up Provo Canyon made the Heber Valley accessible in 1858 and many of the current residents are descendants of Swiss immigrants who settled here in the 1860s and 70s.
Among them is Grant Kohler of Heber Valley Artisan Cheese. His grandfather, Albert, purchased a small farm here with no running water or electricity in 1929, just in time to struggle through the Great Depression. At the time there were around 150 other dairy farms in the valley. Grant has evidently inherited Albert's perseverance because this is the last dairy left.
Grant and his son, Russ, are the farmers and cheesemakers here. Both were educated as engineers and it has taken all their ingenuity to keep the farm in the family and in Midway. Modern wisdom in a world of low milk prices dictates that farmers move to more affordable land and enlarge their operations to make the most of slim profit margins on each sale.
Instead, the Kohlers have chosen to stay relatively small — their herd consists of around 150 Holstein-Friesian cows that graze the pasture.
Five years ago, they ventured into cheesemaking to add value to the milk rather than selling it off in bulk. By making award-winning cheese and offering raw milk directly to customers, the dairy is now thriving right where it belongs, giving new life to old-school wisdom and ensuring a place for new generations of Kohlers on the family farm. Meanwhile, Heber Valley's own dining scene has surged in recent years, complementing the scene in the valley below and enticing visitors to linger. (Read: Heber Eats.)
Smack in between Snuck and Heber Valley Cheese on the green flank of the mountain itself you'll find the Sundance Resort. Drive past Timpanogos Cave and the Alpine Loop Road takes you from subterranean to the top of the world and then to this world-class spot for a taste of local food and a glass of wine with a great view.
Founder Robert Redford said the goal at Sundance was to "Develop very little and preserve a great deal," a point of departure that's something of an innovation in the world of resort development.
Sundance on a summer afternoon is peaceful above all else. I felt a calm there that made me want to do nothing more than stare up at the mountain's 12,000-foot peak and contemplate the ways that Sundance, Snuck Farm and Heber Valley Cheese are all devising new ways to keep old legacies alive and save the spirit of small Utah farms.
If You Go
Snuck Farm, Pleasant Grove. Check ahead for upcoming events or find them at the Downtown SLC Farmers Market this summer.
Heber Valley Artisan Cheese. Learn about cheese tastings and farmstand dates and store hours or order cheese.
Sundance Mountain Resort. A great place to stay or just visit, with a range of summer events, dining options and live music.
Additional Dining Options
Pizzeria 712, Orem. Maybe the best wood-fired pizza this side of the Mississippi, this restaurant has real commitment to local, organic ingredients.
Communal, Provo. Classy, not stuffy. Amazing seasonal farm-to-table fare in downtown Provo.
Black Sheep Cafe, Provo. Casual Navajo-Mexico fusion family restaurant.
Timp Freeze, Midway. Down home shakes and burgers at a great price on your way to wherever.
Tarahumara, Midway. Authentic Mexican fare on Main St. Midway.
Pro Tip
Labor Day Weekend events combine the best of the harvest season with a full list of events, including Heber Valley's popular Swiss Days and Soldier Hollow Classic Sheepdog Championship.