Winter Weather in Monument Valley
December and January bring the coldest weather to Monument Valley. Snow can fall anytime between November and March, however, it's typically light enough to melt in a day or two without impeding road traffic on the scenic 17-mile Tribal Park Loop. Because of this, a dusting of snow sprinkling the red rock is considered a photographic fortune.
As with any region in Southern Utah, flash flooding can occur due to extreme weather. This is infrequent, but winter-visitation best practices advise visitors to check weather reports frequently.
Average Daily High and Low Temperature
Oct.

Nov.

Dec.

Jan.

Feb.

69/46 F
20/7 C

53/34 F
12/1 C
42/25 F
5/-4 C
42/25 F
5/-4 C
48/29 F
9/-2 C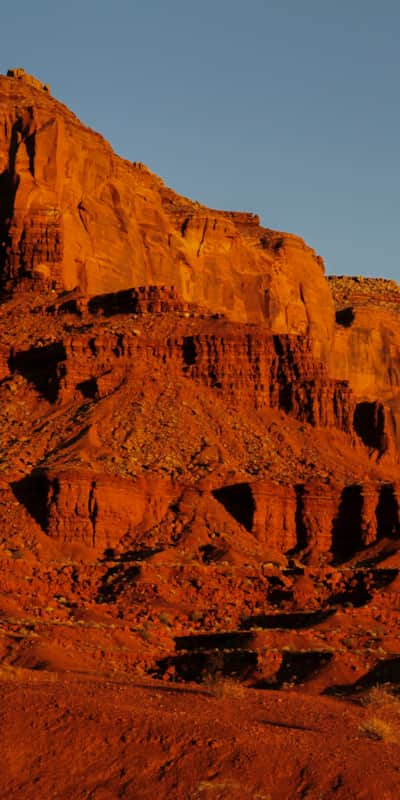 The Complete Winter Camping Packing List for Staying Warm in Southern Utah
For most travelers, Southern Utah winters prevent comfortable camping, and occasional snowfall can make outdoor adventure a little more challenging. With a little extra planning, good layers, and the right equipment, however, you can enjoy Utah's national parks in the solitude of winter.