COVID-19 Travel
Please adhere to local guidelines for safe and responsible travel, including following the statewide mask mandate.
Read more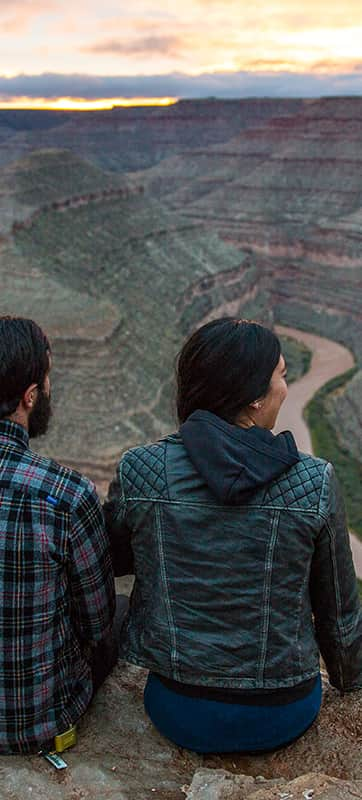 What Makes it Great
The goosenecks of the San Juan are a rare and amazing geologic formation. And this view point of the river is easy to get to. Take the paved road right to the park and check out how the river has carved a gorge into the plateau. Peer down 1,000 feet to the river below and extend your view outwards to formations as far away as Arizona. The walls of the canyon are made from shale and limestone and are more than 300 million years old.

The river loops several times from the main vantage point. Over 1.5 miles as the crow flies, the river actually flows six miles due to the crooked bends in the San Juan. You can travel down dirt roads in either direction from the main area to try to find more views, but a high-clearance vehicle is recommended and you should note that there is not access directly to the river from the park road. However, there is an unmarked trail nearby called Honaker trail that will get you down to the water level, although it is quite a rugged route.

Goosenecks State Park is an incredible place to take panoramic photographs as well as night sky photos. Because there is little light pollution due to its remoteness, the stargazing here is some of the best in Utah (check out our Dark Sky Parks for more great places to see stars). In addition, this park makes for a pleasant picnic spot and camping destination.
What You'll Remember
Craning your neck to see the full goosenecks from the viewing platform; standing in awe at this geological marvel; gawking at just how winding and twisting a river can run; the colorful hues brought forth from a desolate geography when the light is just right.