COVID-19 Travel
Please adhere to local guidelines for safe and responsible travel, including following the statewide mask mandate.
Read more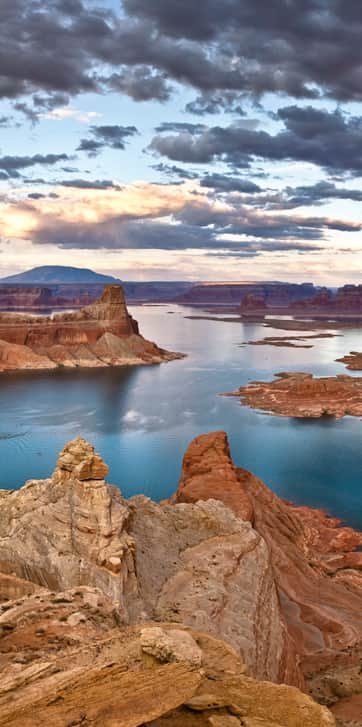 Glen Canyon and Lake Powell
Visitor Information
Get information the following visitor centers:
There is an entrance fee to Glen Canyon National Recreation Area Fee. In addition to the regular entrance fees to Glen Canyon National Recreation Area, separate permits are required for boating on Lake Powell. Learn more
Climate and Weather
Summer | June–August
Extremely hot (sometimes exceeding 110 F degrees) and the area offers little, if any, shade in the form of trees.
Winter | December–March
Winters can be chilly, and the temperature sometimes dip below freezing at night.
Spring | March–May
Springtime is difficult to predict and can also bring long periods of high winds.
Fall | September–November
The fall weather is typically nice and mild — a great season to avoid the heat and the crowds.