Winter Activities in Lake Powell
Winter Fishing & Boating
Anglers and boaters delight in year-round activity on Lake Powell. The water does not freeze over, except at its northernmost point. Houseboat owners use the winter to get their vessels ready for summer use. Houseboat rental companies stay open for those willing to brave the cold in exchange for first pick of sites, supreme solitude and prime stargazing from a top-deck hot tub.
Fishers reap the most rewards on the wintry lake, including fishing tournaments in the late winter, a 250-mile out-and-back Winter Solstice Run (via Uplake Adventures in Big Water, Utah) on jet skis, and plenty of striped bass, crappie and walleye that rise out of water depths to enjoy cooler water near the surface. Boat rentals are available at both Wahweap and Bullfrog marinas during the winter.
Winter Hiking
Lake Powell hikers benefit from cooler temperatures and, again, fewer crowds in the winter. Glen Canyon National Recreation Center presents off-trail hiking accessed by land, water-accessed hikes and technical slot canyon hikes. Whereas summer explorers dodge challenges like no shade, extreme heat and dangerous wildlife, winter trekkers enjoy ideal conditions.
Winter Off-Roading
Off-roaders gas up their engines and hit the trails in side-by-sides, UTVs, ATVs and OHVs like Jeeps and Land Cruisers. According to Captain Ray at Ticaboo Resort, these thrill-seekers benefit from the occasional 60- and 70-degrees weather spurts.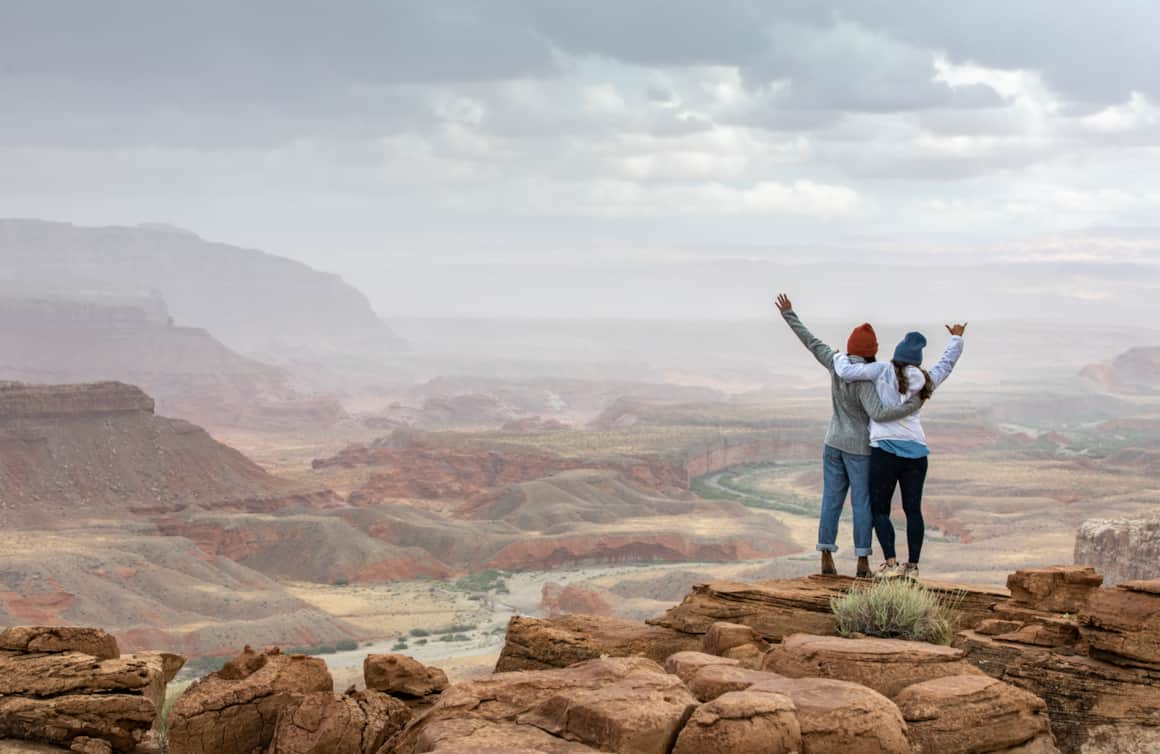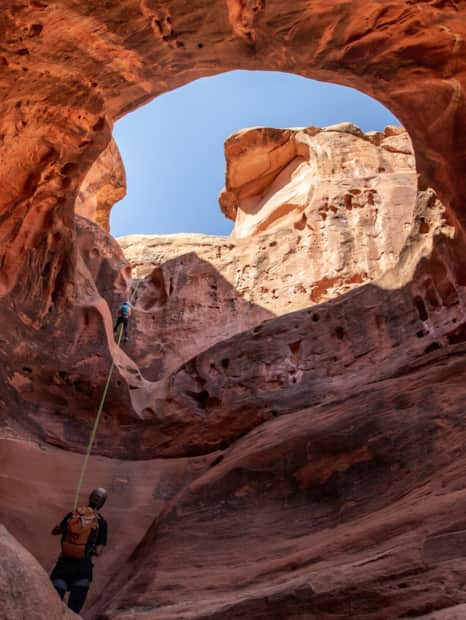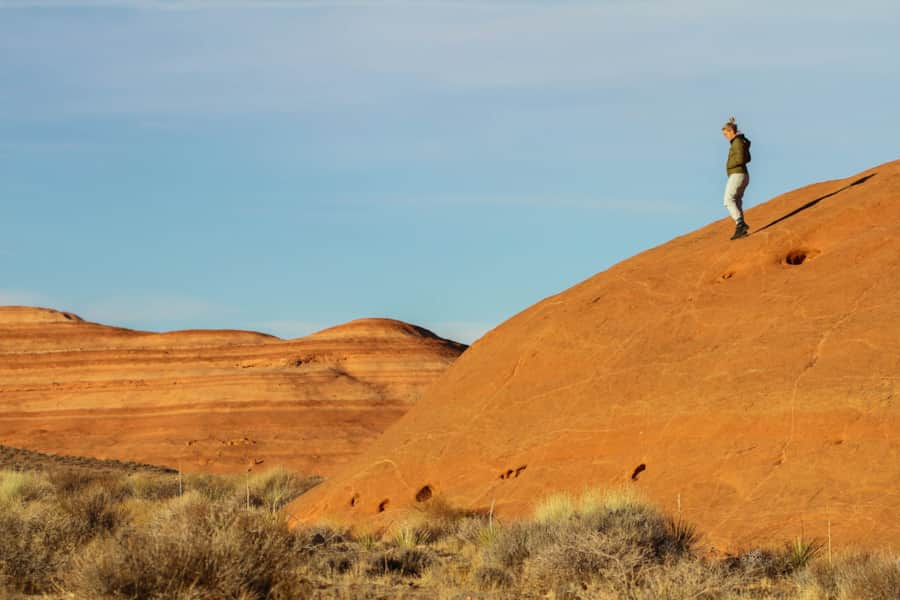 The Complete Winter Camping Packing List for Staying Warm in Southern Utah
For most travelers, Southern Utah winters prevent comfortable camping, and occasional snowfall can make outdoor adventure a little more challenging. With a little extra planning, good layers, and the right equipment, however, you can enjoy Utah's national parks in the solitude of winter.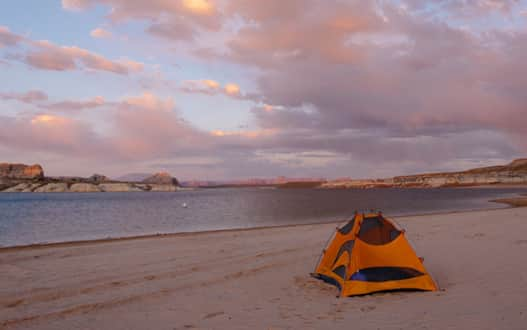 Winter Camping & Lodging
Along Lake Powell's 1,960-mile shoreline, campgrounds and houseboats rentals offer the closest lake lodging options, however, some campsites have limited amenities through the cold season. As nighttime temperatures dip below freezing, visitors will be happiest with access to heat and electricity. Defiance House Lodge sits conveniently on Bullfrog's North Shore and Wahweap Campground supplies RV hookups, plus fire rings, showers, laundry facilities and free wi-fi.
Nearby towns offer the most amenities for accommodations. Kanab offers the biggest Utah hub for visitors to establish a basecamp en route to Lake Powell's Wahweap Marina and Dixie National Forest. Ticaboo, Utah is 13 miles from North Lake Powell's Bullfrog Marina and Bordertown Page, Arizona is just 8 minutes from Wahweap Marina.