Want Wine? Utah Has an App for That!
Search for and locate any wine, beer or spirit in the entire statewide inventory.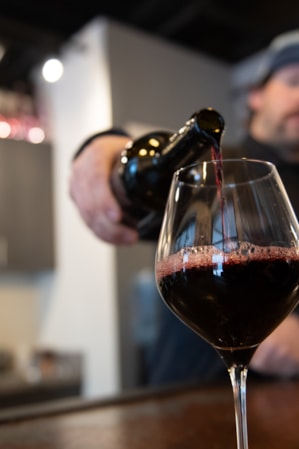 Following après ski at High West Distillery in Park City, I stopped in the gift shop where a tourist next to me asked the cashier whether it had A Midwinter Night's Dram, High West's premium whiskey that has taken on cult status. "Noooo," she replied, explaining that it sells out quickly upon release each fall, "but you might find it in one of the state [liquor] stores." Pulling out my phone like a gunslinger on Main Street, tap, tap, tap, a mobile app revealed that, indeed, there were several bottles on the shelves of Utah stores. Bottle found, tragedy averted, friend made.
"It's like PokemonGo for wine lovers," I told my husband as he downloaded the app from Utah Department of Alcoholic Beverage Control (DABC). Introduced in 2019, the UT DABC App (yes, it needs a catchier name) for Apple or Android, allows customers to search for and locate any wine, beer or spirit in its entire statewide inventory.
DABC is still working out the kinks in the app (type in "Dow," not "Dow's" for the 2017 Vintage Port, rated 96-98 points and available at two stores in Salt Lake City). However, this is a huge step forward in demonstrating that Utah has excellent wines and spirits at competitive prices. This same port was, upon a quick search, unavailable at a large online retailer and two big box stores in Orange County, and although the prices were similar, Utah taxes are lower. The app also features Rare High Demand Products that DABC has obtained due to its vendor relationships or immense buying power, such as Pappy Van Winkle Bourbon, and directs users to the online drawing for the opportunity to purchase one of the coveted bottles. Yes, this is Utah!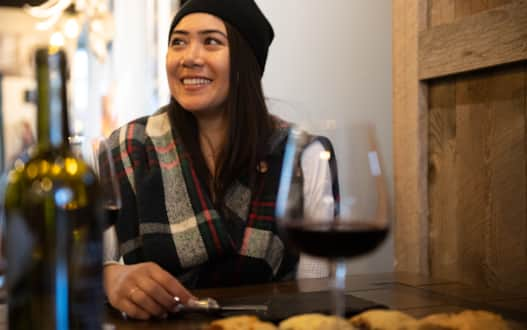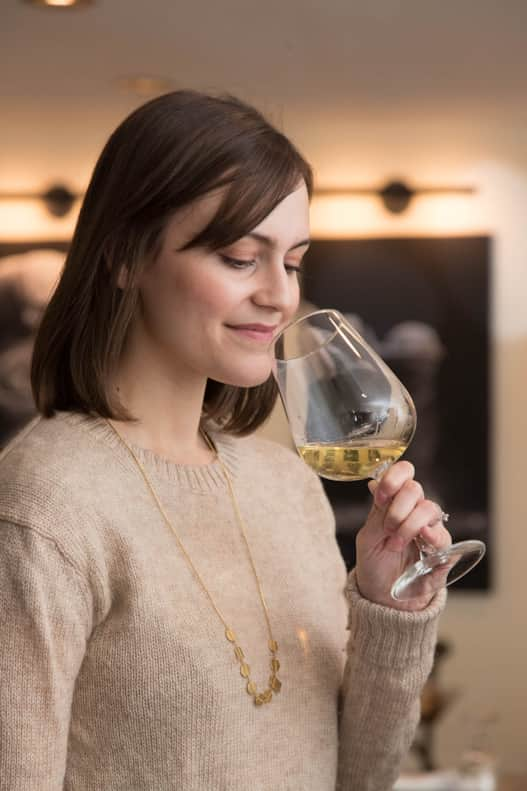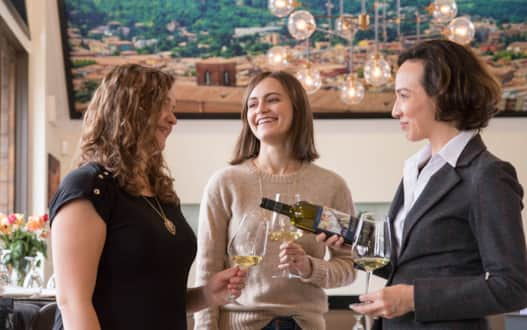 From High-Tech to Personal Service
In the age of one-hour delivery of … everything, people expect to get what they want when they want it. However, there are thousands of wines and spirits out there, and no one has access to them all (Napa has over 600 vineyards, and these wines can't all be found in San Francisco stores), but Utah has a lot of them, and if it doesn't, then it will hunt them down for you!
I recently enjoyed lunch with Stephanie Cuadra, founder of Terrestoria Wine Imports, based in Salt Lake City and Milan (Read: Wine, Women, and Why-the-Heck Utah). She imports boutique Spanish and Italian wines made by female winemakers exclusively to Utah. She poured her latest find, Bàrbara Forés El Quinta, a beautiful white grenache from Spain. It paired very well with my salmon and was absolutely sublime with the crab and corn bisque at Bambara. Where could I find this wine? It wasn't on the shelves, but Stephanie informed me that DABC could special order it for me.
Utah is one of seventeen "control" states that regulates the purchase and sale of liquor exclusively through its government-run stores. Because of this "two-tier" system, whereby the state functions as the wholesaler and retailer of alcohol, if it doesn't carry a product, then it allows anyone over 21 to submit a "Special Order" requesting it.
Great Service, Quality and Value
DABC gets approximately 8,000 special orders each month from local residents and businesses and even visitors looking for something particular or purchasing for a wedding or family reunion. The forms are available online or through the app but, as a state agency, it has a purchasing department with "Utah nice" folks, many of whom have worked there for years and are ready to walk you through it, as well. They contact brokers, distillers, brewers or vineyards — domestic and international — to purchase items requested in the quantity they will sell (often by the case, but sometimes less).
The state's markup is a statutory 88% or 49% for vintners making less than 20k gallons of wine (47% for distillers making under 30k proof gallons of spirits, 30% for brewers manufacturing under 40k barrels of beer). This may sound high, but Utah's prices, especially after sales taxes are added, are competitive and sometimes a down-right bargain, particularly for premium labels. For example, Tracey Thompson, owner of Vine Lore Wine and Spirits recommends highly-rated 2017 Lail "Blueprint" Cabernet Sauvignon from Napa. It lists for $80 nationally, but it's $66 on the DABC app.
There are deals at all price points throughout the DABC inventory and, because of statewide purchasing, vendors will provide discounts that the state, by law, must pass on directly to the consumer. For example, 2017 Flora Springs Napa Cabernet Sauvignon is $50 on the winery's website but was specially marked at $39.99 at DABC the month I looked for it. Search for prices on the app while riding the ski lift or from the passenger seat on the drive to St. George (my husband discovered the Hurricane wine store along I-15 had a few bottles of limited distribution Mercury Head; some people collect coins or Pokémon).
If the item or producer is already in the DABC system, then the process can take 2-3 weeks. If it is part of a local broker's portfolio, such as Terrestoria or Vine Lore, then the purchase order goes to them, and the process is expedited (because they can get the products directly). That grenache is en route to Utah, according to Stephanie, and will be perfect with dinner on my deck overlooking Salt Lake Valley at sunset. If the wine or spirit is not in the DABC system, then it can take longer to locate and negotiate the sale, up to eight weeks.
The orders are then put on refrigerated trucks (try getting an online seller to do this in the middle of winter or summer) and delivered to the purchaser's state store. According to DABC, it satisfies almost 90 percent of special orders and is doing it at no extra charge.
A Uniquely Utah Way
"This is concierge-level service," I told DABC's Tony Gann, "You answer phones?" He laughed but acknowledged that DABC works hard to get people what they want. This is obvious if you look at the wine lists of some of Utah's best-known restaurants and resorts that are stocked with gems (like Gargiulo Cabernet Sauvignon at Montage) from a wide variety of appellations and price points. Tony explained that because of its mandate — the bottom line is not its top priority, responsible drinking is — it can stock items that might be too exotic or expensive (such as a $1,400 Harlan Cabernet available at DABC) for typical retail outlets to carry, and the number and variety of selections throughout Utah are increasing.
"A new discovery in Utah!" said Ty Richchouyrod. As Food and Beverage Manager for The Grand America Hotel, Ty regularly introduces visitors to new wines and spirits or some they never expected to find in the Beehive State, such as a guest who loved Santa Maria La Nave, a small Sicilian label available in the U.S. at two New York restaurants and, surprisingly, Utah (it's one of the "indy grapes" in Terrestoria's portfolio), where a unique landscape and adventurous lifestyle make the senses come alive. As ambassadors, Ty, Stephanie, Tracey and others in the state's massive hospitality industry carry this message, building relationships around the world and bringing great wines and great finds back to an appreciative market.
As Tracey explained, Utah's tourism business is thriving, and more people are moving to and working here, one of the country's fastest-growing and dynamic states. The demand for first-class wines and spirits is similarly rising and "maturing" in a uniquely Utah way. Consumption here is "cultural … about breaking bread, sharing and connecting," she said. Whether you're returning from the ski slopes or sitting down with friends after work, there is, as Stephanie described it, "a mindful consumption" in Utah. People are looking for quality, variety and value, items to appreciate, savor and share with one another.
Utah is a land of abundance, a place of adventure and innovation and, yes, an exciting and emerging market for wines and spirits. To find them, get the app and search for sauvignon or whatever excites your spirit.
Wine, Women and Why-the-Heck-Utah!
Finding great wines in Utah may still be a surprise for some, but that view is quickly changing with help from a pioneering wine merchant based in Salt Lake City.