U.S. Federal Shutdown Information
At this time, all of Utah's national parks, monuments and recreation areas remain open.
Learn more.
The Hills Are Alive With the Scent of Whiskey
When High West began distilling in 2007 in Park City, it was Utah's first legal distillery since 1870. That location is still the ski-in, flagship Saloon of the High West brand. To learn even more about the iconic brand, enjoy a tour and whiskey tasting at the scenic Distillery and Tasting Room at Blue Sky Ranch in the nearby, quaint mountain town of Wanship.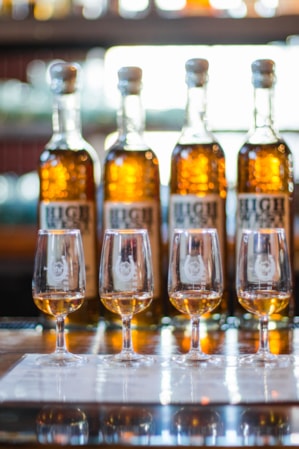 My first venture to High West Distillery was a memorable experience, even though I made it nowhere near a shot of whiskey. After a night of heavy snowfall during the Sundance Film Festival, the private road leading to the distilling facility at Blue Star Ranch in Wanship was impassable. These things occasionally happen in this high-mountain, semi-rural landscape.
Today, as I steer my sedan through steep, narrow switchbacks to the top of the hill where the distillery sits, it's only lightly snowing — the stage is still appropriately set for a wintry tasting. The delay only built my sense of anticipation. Though I've been on a handful of brewery tours, this is my first time touring a distillery. I could not ask for a better introduction.​​
I meet Jack, our tour guide, inside the Refectory building — one of High West's two main buildings, this one housing a tasting room, restaurant and gift shop. Jack gives a little backstory before we begin the tour: When they began distilling in 2007 in Park City, High West was Utah's first legal distillery since 1870. That location is still the ski-in, flagship Saloon of the High West brand. I'm at the Distillery and Tasting Room in the nearby mountain town of Wanship, opened in 2015.
"Inside, we're teased with the sweet aroma of hundreds of gallons of whiskey and we're reminded why we're here"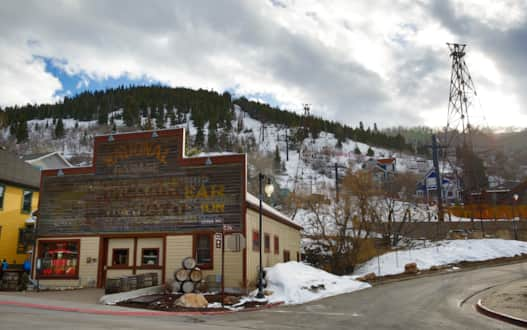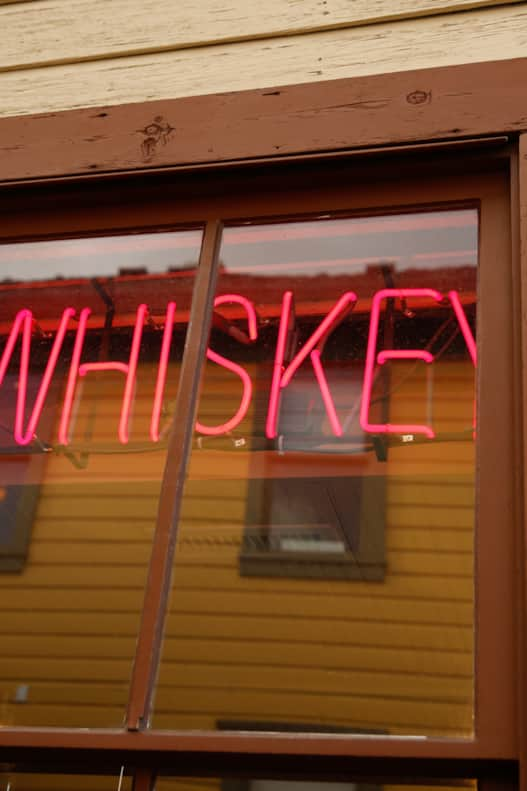 As the High West Distillery tour group is led across the courtyard toward the building that houses the still, I notice it feels more like an alpine resort than an industrial facility — spindly, snow-covered quaking aspens line a small cascading stream between the new, Old West–style buildings. Inside, we're teased with the sweet aroma of hundreds of gallons of whiskey and we're reminded why we're here. Jack leads us past towering stacks of bags of grain upstairs to a row of stainless steel fermentation tanks where he explains the fermentation process and the difference between various types of whiskey.
It's a lot to take in, but as we circumnavigate the distillery on a steel catwalk, diagrams on the wall provide a visual summary of everything Jack is explaining. One of the reasons High West decided to build the distillery in this particular spot, he says, is because it sits atop the Oyster Ridge aquifer — an ideal source of clean, mineral-rich groundwater perfect for making whiskey. Soon, we're in the shadow of the hulking giant on the corner: the massive Forsythe copper pot still imported from Scotland. Jack tells us how the hybrid pot still and rectifying column work. Our last stop before actually tasting the whiskey is on a catwalk overlooking the bottling room, where a crew of 12 people are busy bottling, labeling and hand-numbering every bottle of whiskey — averaging 6,500 bottles per day.
Back at the Refectory, I build my own custom whiskey flight. I've tried many of High West's whiskeys, but the bartender guides me toward some new and rare releases. One is Valley Tan, a re-creation of a Brigham Young–era, Utah-produced whiskey. Another is a Barrel Selects variation of High West's American Prairie Reserve, which is a proprietary blend of sourced bourbons finished in spent barrels from their bottled cocktail called The 36th Vote Barreled Manhattan (named in honor of Utah being the critical 36th state to vote for repealing the 18th amendment and end Prohibition). I'd run through the flavor notes like a whiskey aficionado, but since they poured my sample from the last bottle at the distillery, few others will have the privilege of this particular experience. But the distillery has many more Barrel Selects in the queue. The prospect of getting to taste one-off whiskies like this is reason enough to make the drive up the canyon from the Salt Lake Valley more often — the idyllic surroundings don't hurt, either.
With the tour and tasting complete at one of Utah's prize winning distilleries, on to the lunch menu. Let me enjoy my elk burger and three-bean poblano chili in peace.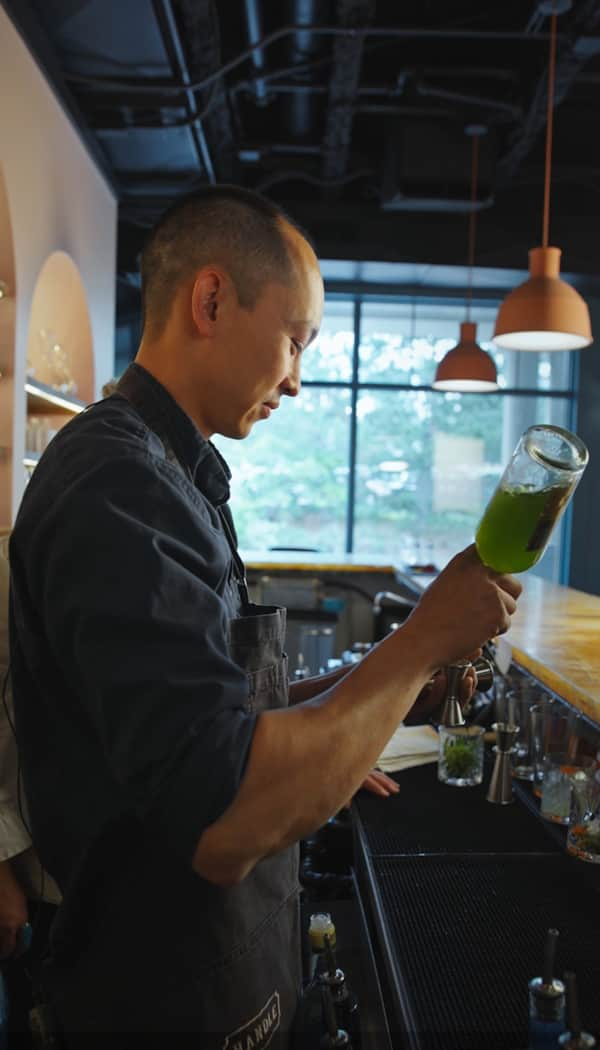 Let's Talk Utah: Debunking Utah Liquor Laws
Utah may have a reputation for having some strange liquor laws, but contrary to what you might think, the Beehive State isn't that different from most of the U.S. In this episode of Let's Talk Utah, Darby Doyle debunks some myths around Utah's liquor laws and shows visitors that there are plenty of ways to enjoy a tasty adult beverage.