Fervor on Foot: Tracking Salt Lake's Food and Spirits
In this walkable town, meander through its flourishing and ever-evolving culture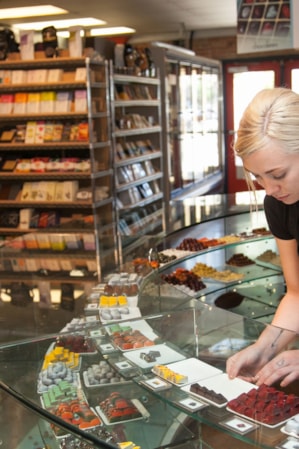 There is a movement here in Utah, and it is not religious. It is rooted in the worldly senses — taste, touch, sight, smell. Salt Lake City has a lively culture committed to distinguished food and spirits. And contrary to popular belief about our city, you can access much of this culture by foot (try the Salt Lake City Food Walking Tour!). Scooters, cars, Über, Lyft, and TRAX fill up our supersized roadways, but you only need to be a biped (hint: you are one — a two-footed animal). This is a walkable town. Here are some places to check out:
Caputo's Market and Deli: Take Caputo's Market & Deli on 3rd West. They have the largest bean-to-bar chocolate selections the state has to offer; cheese caves, where they age artisanal cheese created in Utah; a large selection of bitters, many local; and world-class oils and vinegars. You can stop by any time and taste (and purchase, of course!) many of these items until your heart's content.
According to Matt Caputo, in their twenty-one years occupying the building, they have seen an increase in foot traffic with the Downtown Farmers Market on Saturdays across the street and features nearly 200 vendors. Be a part of this traffic and walk across the street to Pioneer Park where you will find the supplest bread from Crumb Brothers, an assortment of cuts from Beltex Meats and fresh dips from Salsa del Diablo.
But your meandering does not have to end there.
Rose Establishment & Pierpont Avenue: Take a walk to the nearby coffee shop and eatery Rose Establishment or stride down the newly developed Pierpont Avenue which keeps filling up with shops selling handcrafted objects. One of my favorite boutiques is Atelier, a storefront to over twenty independent artists who sell clothes, jewelry, pottery and salts.
9th & 9th: Other neighborhood districts demand a leisurely stroll to experience Salt Lake Food Culture. 9th & 9th has become a haven. Brass Smoothie, making some of the most delectable combinations of blended foods, and Pizza Nono, which has summer wine tasting and pizza-by-the-slice nights, stand out as exceptional. The Maven District is the new star child of Salt Lake. She is more boutiques than comestibles, but between Creek Tea (one of my favorite places to chat, read and drink), Chip Co. (hands down the best cookies in the entire world—don't fight me on this one), and Barrio (a new Mexican restaurant), there are plenty of ways to drift and ingest.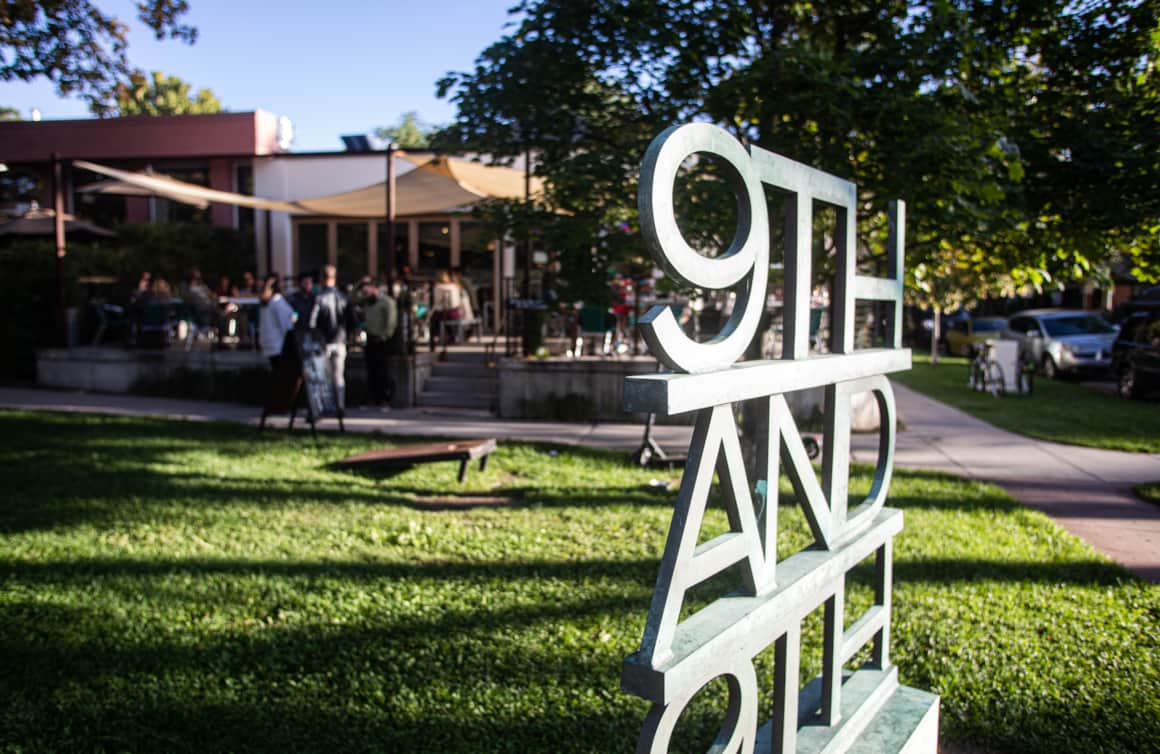 Jim Santangelo's Whiskey Walk and HSL: Perhaps the most fitting example of this new turn in our city is Jim Santangelo's Whiskey Walk.
Of course, you can bar hop all you want, but Jim gives you 90 minutes of informed approaches to the spirit, a history lesson about Utah distilleries, and sips of whiskey, some of which you might not find at local bars. I0 would suggest putting something on your stomach before, and HSL is a top option close to his headquarters. HSL is one of the many American cuisine restaurants piling into Salt Lake but its curated design by CityHomeCollective and imaginative dishes and plating place it above the rest. (I actually purchased their water glasses for my own home after my first visit.) The menu is ever-evolving, but I would suggest the Scallop Tostada and Niman Beef Short Rib. From there, hike a few blocks north and one west to start your journey with Jim.
The Whiskey Walk starts at Jim's headquarters, where you'll enjoy a tasting. Lately, Jim has been pouring Waterpocket's "Robbers Roost," Sugarhouse Distillery's Bourbon, and High West Double Rye, among others. He provides you with an aromatic tasting guide, giving you ways to make sense of what's going on in your mouth. Four different categories feature descriptive words such as citrus, wood, spice and toffee. Each tasting has a note guideline allowing you to describe things like the body, finish and length of the taste. As someone new to whiskey, I found this incredibly interesting. Being able to describe something with words and in a sense, assign value to it, made the experience more meaningful. Look for the Whiskey and History tour among Jim's courses at the Wine Academy of Utah.
Copper Common and White Horse: On the eight-block walk, you will get to know the grid system of the city, pass Temple Square and learn about Utah's whiskey distilleries in the 1800s. That's right! Mormons used to drink the spirit for medicinal purposes until Prohibition. Jim, who you will want to adopt as your father by the end of the tour, tells you all about this captivating history up until the 21st century when Utah became a surprising contender of distilleries in the U.S. You close out the walk at Copper Common or White Horse for your last whiskey tasting, which will be watered down by a tear for having to end your time with the endlessly entreating and affable Jim.
When I attended this walk, I was not a fan of whiskey. Of course, I didn't tell Jim this, and I tried to hide my sour faces. A few months later, I found myself more open to the spirit. I now drink it regularly, especially in the winter months. I prefer Japanese and Canadian whiskies because they taste smoother to me, and places like The Post Office Place have made the former a regular part of Salt Lake drinking culture, but these days, I'll even sip on Dickel Rye straight.
Perhaps it's the surreal landscape that packs us in at every corner, but Salt Lake City natives are known for their fervor — from climbers and hikers to worshipers and drinkers. I discovered this pretty quickly after I moved here. In fact, the very first establishment I ever went to was Caputo's at 15th and 15th. I walked there and ordered the Italian Bacon Egg and Cheese with a large cup of coffee — La Barba's Caputo's Blend. It was the perfect first meal. It welcomed me, began to dispel my misconceptions about the city and made me eager to explore the rest. This flourishing culture of superior food and spirits is as alive and ever-evolving as the aging process of whiskey, but it's happening much quicker. Don't miss out!