Downtown Farmers Market
Discover one of the longest-running and largest farmers markets of its kind in the country. There's a mix of vendors from more than 100 farms and ranches from within 250 miles of Salt Lake City, plus nearly 150 local artists during the season.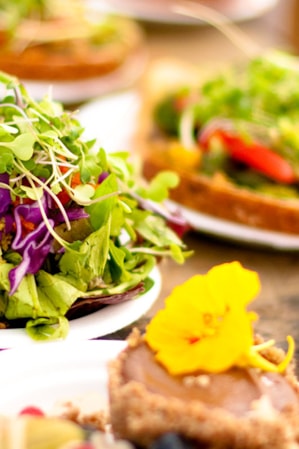 The Downtown Farmers Market has expanded its operations from 19 days a year to 46 with the inclusion of the Harvest Market on Tuesday evenings and the Winter Market at Rio Grande. The latter is held every other Saturday during the colder months. Opportunities to shop local are offered year-round with these additions. To ensure that products sold at the markets are in line with the market's guidelines — namely grown by small and mid-sized farms within 250 miles — the Market has established a great vendor integrity protocol and systems, thereby ensuring you get the very best of what's around.
Once upon a time, farmers markets were only frequented by chefs stocking up on the freshest ingredients for their restaurants. This has changed, and markets are now not only a place for SLC tourists to get a feel for the flare of an area, but also a place for community to congregate.The walkways are bustling with shoppers and the community comes alive for a few hours each Saturday, as many patrons walk and bike to the market — it's the most ideal way to kickstart your weekend. Furthering the vibrant experience, there are buskers (street musicians) playing at every turn, happy dogs being walked, and families coming together over locally-grown food. It's a hub, and this is where you'll catch up with old friends, coworkers, and your neighbors.
It's a real treat to meet the farmers and makers of the edible delicacies we flock here for. These are people whom have dedicated their lives to growing plants and raising animals with best practices in mind. You can also find makers of things such as world-class hummus, jams, breads, and more. Make sure to pick up a jar or two of local honey, because, after all, Utah is the Beehive State.
Art and Craft Market
Another bonus on Saturday is the Downtown Art and Craft Market, located on the south half of Pioneer Park. The Art and Craft Market features purveyors of cool artistic, decorative, and usable wares and goods; many make for the perfect souvenir, gift, or treat for yourself. With nearly 150 local artists during the season, there's surely something for everyone. Even if you're not shopping for anything, it's fun to travel up and down the stalls to view the wares and get inspired. What's more, located in the middle of Pioneer Park is the Music at the Market, a program that highlights local bands and gives attendees excellent tunes for free.
Harvest Market: Tuesday Evenings August–October
If you are exploring all of the other adventures that Utah has to offer during your weekends, fear not, because from August to October, the Downtown Farmers Market opens a Tuesday evening expansion.The Tuesday Harvest Market is for those who need a midweek produce fix. This is a more casual, low-key affair since the Art and Craft Market is absent, but it's easy to stick around and partake in the amenities, such as the free 6 p.m. community yoga class or a game of Bocce ball presented by Beehive Sports and Social Club. You can even share a frothy libation with friends in the Craft Beer Garden.