Kanab's Western Legends Roundup
Over the course of the festival's three days, the stages, streets, and venues in Kanab will be filled with round-the-clock Western-themed entertainment — think: movies, cowboys and history.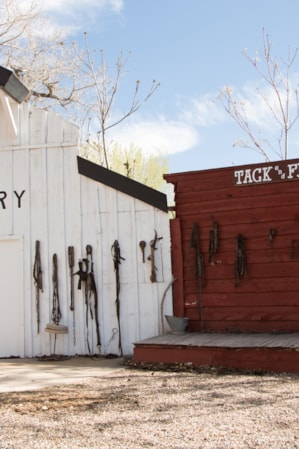 Dozens of Texas Longhorns moo, bellow and clomp, rounded up and driven by cowboys on horseback. But this isn't the dusty open range. It's the asphalt of Kanab's main drag, U.S. Highway 89. And this High Noon Parade is just getting started.
The Western Legends Roundup festival in Kanab, Utah, is a must-attend event for anyone, at any age and ability, who has a love for the anything Western — movies, cowboys, history. Held each summer, the Roundup is a three-day celebration of music, dance, food, industry, and life in the Old West. People gather from all around to be in attendance the final Thursday, Friday, and Saturday of August (2018's dates are August 23-25). Visitors travel not only to be at the center of a Western lifestyle, but also to be a part of it.
"Gunsmoke" Made Here
Over the course of the festival's three days, the stages, streets, and venues in Kanab will be filled with round-the-clock entertainment. You can attend one of the numerous outdoor performances, take a wagon ride, or join one of the daily tours of classic western filming locations. (It's fantastic to see where classics such as "The Outlaw Josie Wales" and "Gunsmoke" were made.) Tours include a visit to one of Southern Utah's truly great drives, the Johnson Canyon Road, which stretches north from U.S. 89 and provides excellent vantage points of the colorful cliffs for which the Grand Staircase region is known. Johnson Canyon Road is most notable among film buffs for the old Gunsmoke film set, but the Grand Staircase is a Western Legend in its own right. The aptly named region marches northward from the North Rim of the Grand Canyon to the 9,000-foot edge of southern Utah's High Plateaus in a colorful succession of "risers" in the staircase including the Kanab area's Vermilion Cliffs.
It's a rugged, wild setting — and many adventures require advance preparation, a guide or backcountry navigation skills. (It's no wonder this place has drawn Hollywood productions for more than 90 years.) Don't worry though, visitor centers in Kanab and Big Water can help match the right adventure to your interest and ability.
Back in town, you won't want to miss the action at the Mountain Man Display, BBQ cookoff or the chance to attend breakfast or dinner with the stars. After dinner, give yourself some time to let all that food digest, and attend a screening of a classic film, or sit in on a musical performance by one of the many amazing artists or groups in attendance. If sitting down is not your thing, you can always keep moving by joining the square dancing at Saturday's barn dance. This classic country event takes place in the Old Barn Playhouse behind historic Parry Lodge, accommodations established in the early 1930s to provide a base camp for Hollywood film productions.

The street fair runs daily, and has crafts and vendors of all sorts. In addition to the Mountain Man Display, look for John Cram's general blacksmithing or other trades offering a true look back in time. There are also panel discussions and autograph signings with Hollywood stars. Past celebrity guests have included Don Shanks, Barry Corbin, Alex Cord, Rudy Ramos, Kath Garver, Bruce Boxleitner, Roberta Shore, and the late Dan Haggarty, to name a few.

This is guaranteed to be a whopping good time whether you're visiting specifically for the festival or stopping by on one of the area's many outdoor adventures. In addition to all the activities above, past Roundup experiences that may be available any given year include Cowboy Church, quilt shows, Dr. Buck family radio show, breakfast with the stars, parades, tractor pulls, working displays of antique equipment, cowboy poetry, wild west gunfights and stunt shows, street dances and more.
Attending Western Legends Roundup
There is something for everyone at this festival. Whether you attend as a bystander or jump in to be part of the jubilee, the annual Western Legends Roundup in Kanab is not to be missed. See you in August, partner.
Read: 15 Must-do Adventures in Kanab then start planning your trip with this Base Camp Kanab inspirational itinerary.

The Street Fair, Parade, Mountain Man Display and Celebrity Autograph sessions are free. Ticket prices for other events vary. See the official Western Legends Roundup events page for ticket prices. GPS Coordinates